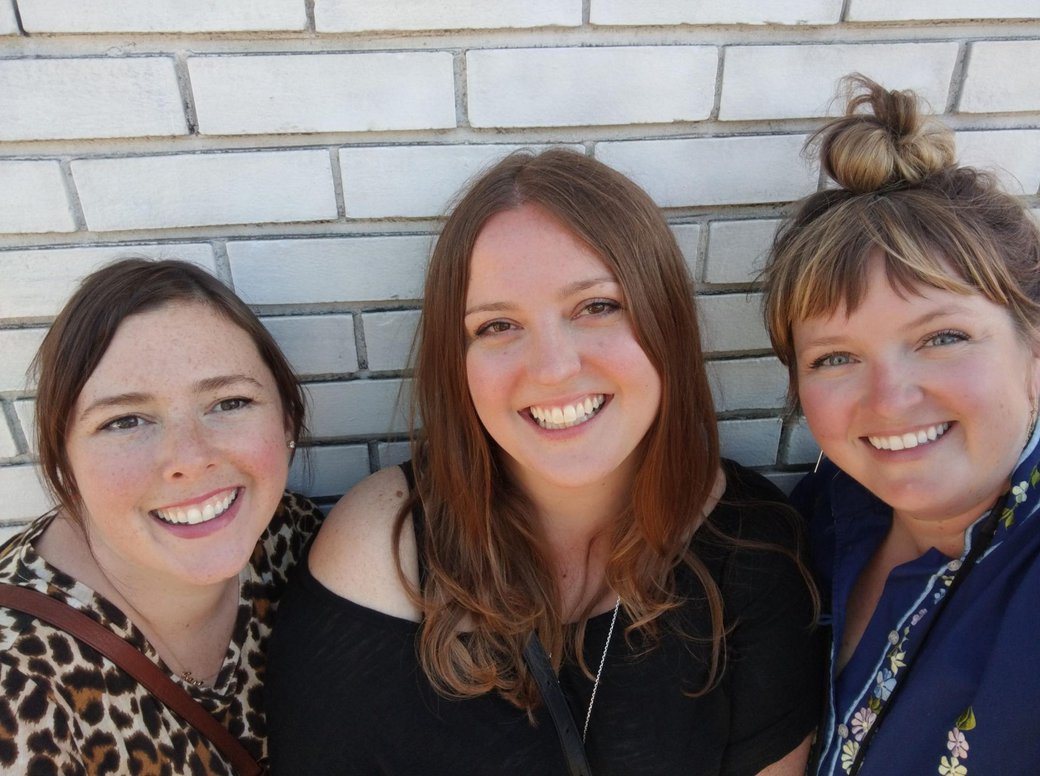 CCA Pre-College—a summer program for high school students who want to earn college credits and meet others passionate about art—helps young makers find a home.
Crystal Morey (BFA Ceramics 2006), Claire Taggart​ (BFA Painting/Drawing 2006), and Shannon Danielle Taylor (BFA Illustration 2006) attended CCA's Pre-College program and soon returned as undergraduate students at CCA. "Pre-College was an amazing experience for me," Morey says, "revealing a glimmer of a strong, creative future self. And so many wonderful friends."
Now successful practitioners in their various fields, Morey, Taggart, and Taylor are great examples of how Pre-College can forge practices and friendships that last a lifetime.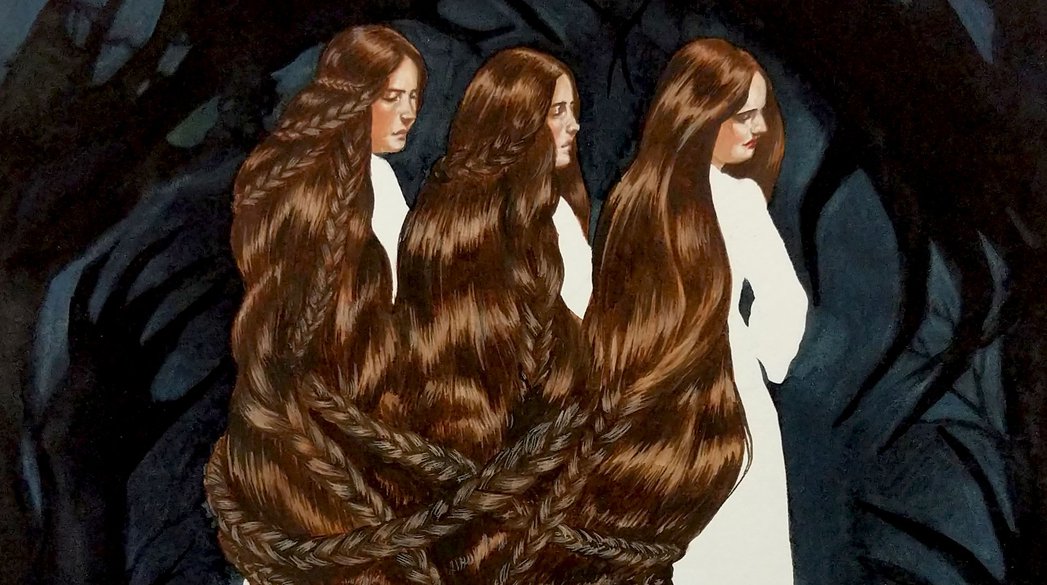 "This is my place, these are my people"
"Some students attend Pre-College to step up their game and to explore an area of art and design that they've never had the opportunity to experience before," says Dean of Special Programs Nina Sadek. For others it's a time to get better at something they already love doing. Both beginner and advanced art students are welcome.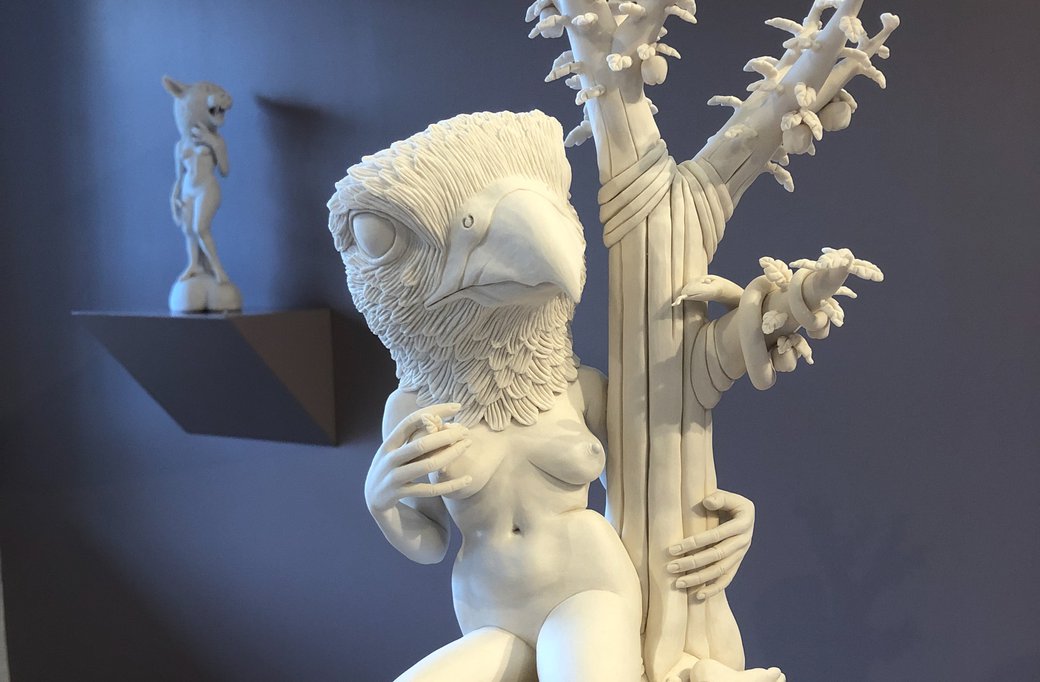 "I had a roommate who wasn't comfortable talking much on the first day, but I was able to connect with them through art," Taylor says of her Pre-College experience. "By the end of it, I realized: This is my place, these are my people. I finally figured it out. Now that I teach at Pre-College, I introduce ice-breaking into that first week of programming to make the classroom really inviting and comfortable."
Taggart and Morey grew up together in the arts, attending "a big public high school where the art room was a safe place for those of us who needed space," Taggart says. "Going to Pre-College and getting to dive into art full time strengthened our commitment."
Their first year as CCA undergraduate students, the three friends lived together on campus, and as the years passed, their friendship only grew. "We held on by our fingernails," Taylor says about graduating into the start of a recession in 2006. "We really stuck together after school and continue to be close," adds Taggart. "Every time I come to visit California, I come to the Bay area and try to see these guys."
From Pre-College to professional practice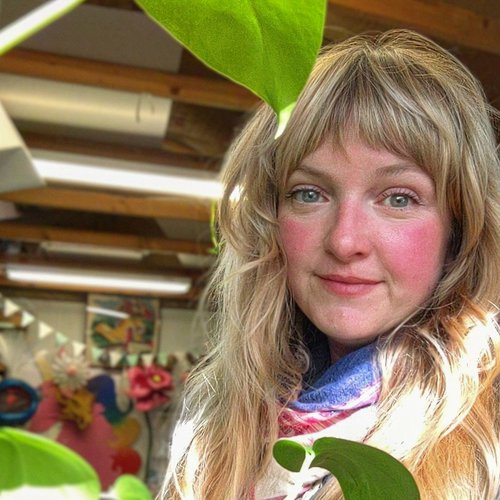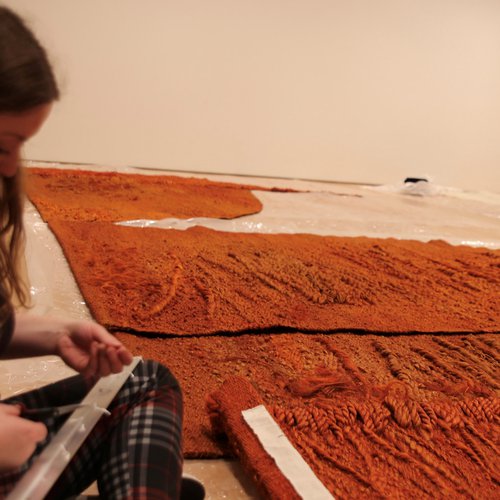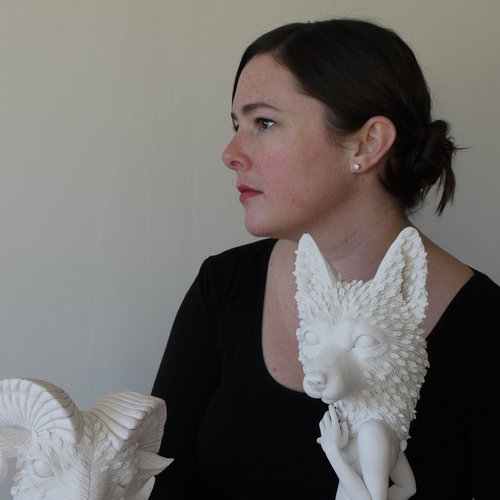 Creative connections, creative careers
Even as all three hold very different professional roles today, the bedrock of Morey, Taggart, and Taylor's bond is "a love of the work itself," Taylor says. Or as Taggart puts it, "Gettin' to do what we love."
Morey, whose family ran Crystal Rainbow Rock Shop in Nevada City, grew up understanding minerals. In CCA's ceramics program, her technique and skill snowballed. She went on to earn an MFA in Spatial Art from San Jose State University and is now a figurative ceramics sculptor working in porcelain, represented by Ferrin Contemporary.
Taggart is a modern and contemporary sculpture conservator at Nasher Sculpture Center in Dallas. She has a Master of Science in Art Conservation from the Winterthur Program at University of Delaware. "My job requires patience and an obsessive quality the three of us share," Taggart says. "Being connected to practicing artists is so important. Remaining on the pulse of what's happening with my lovely artist buds is something that I really value."
Taylor, who calls her first CCA illustration courses "the right circumstances, the right teachers, a perfect kind of moment," earned an MA in Illustration from Camberwell College of Arts in London and is now the director of art and restoration at Children's Fairyland in Oakland and an adjunct professor in Illustration at CCA.
"I basically live my life in circles," Taylor says. "I went to Pre-College for illustration. Then I came back to teach and the first thing I taught was Pre-College illustration in the same classroom that I took it in. The classroom looks and smells exactly the same."
— Terri Saul
February 25, 2021