As the COVID-19 pandemic closed workplaces and offices, some CCA students experienced summer internships from their desks at home. In-person interviews were switched to video. Summer projects were transitioned to an online format. And students quickly learned to adapt to a virtual professional environment. We asked three students to share their experiences and insights they gained—professionally and personally—during this unpredictable summer.
Stories adapted from an Instagram Live series hosted by CCA's Career Development office in August 2020.
Alden Gendreau (BArch 2023): Brand ambassador at Oliver Space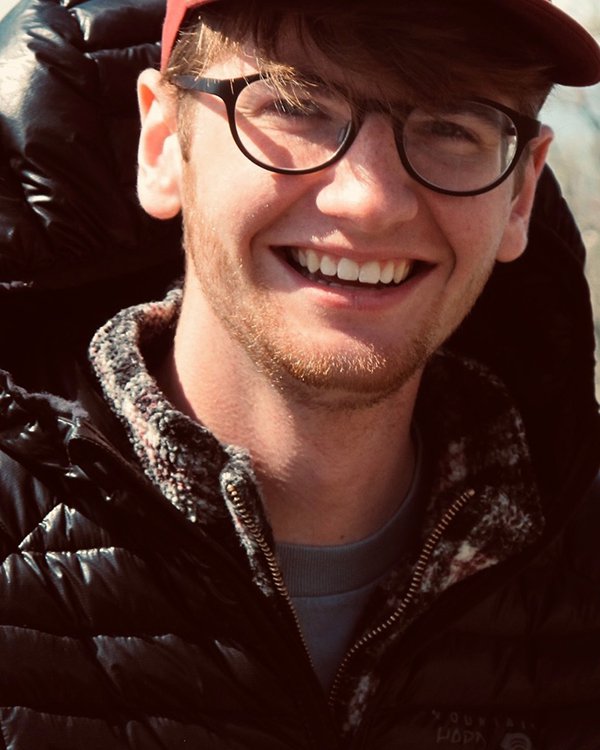 Alden Gendreau's (BArch 2023) involvement with Oliver Space, a San Francisco startup furniture company, was remote as early as the interview, which happened via Zoom. He interned remotely from Oregon as one of the company's first brand ambassadors. Though he didn't have previous marketing experience, Oliver Space's sustainable business model that helps customers rent, buy, or rent to own furniture appealed to Gendreau's architectural and sustainable design interests. Since shelter-in-place orders restricted any in-person marketing opportunities, Gendreau's efforts were solely focused on digital platforms including Facebook and Instagram.
Although remote work didn't provide Gendreau with a holistic in-office experience, he found ways to connect with colleagues by setting up times to talk on Zoom outside of the regular work schedule. He says tools such as Zoom and Facebook Messenger were also important to cultivating relationships with other interns.
One aspect Gendreau enjoyed about working remotely was the flexibility it allowed in his schedule, freeing up time for him to work another job in addition to his internship. The remote work setup also enabled invaluable facetime with professional mentors, like one-on-one Zoom meetings with the company's Chief Design Officer, Head of Community and Customer Experience, and Head of Brand and Marketing.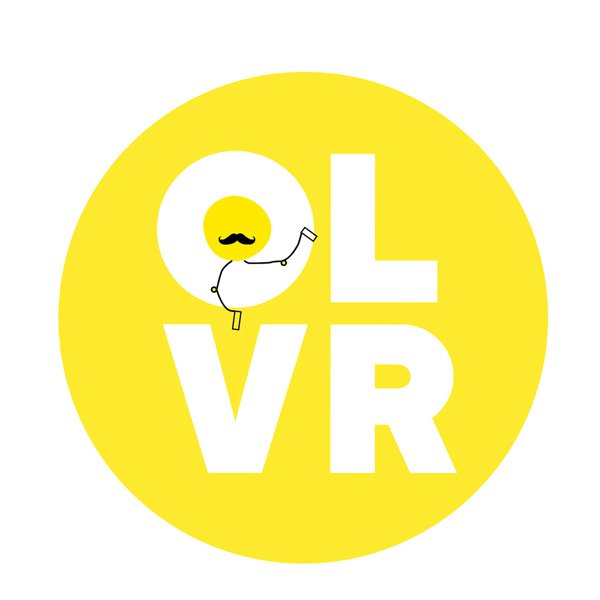 Gendreau recommends interning at a startup like Oliver Space because it provided numerous opportunities to contribute to the team. To students seeking remote internships during the pandemic, "Take a risk," he says. "I was not looking for a Marketing/Brand Ambassador position initially. I applied to Oliver Space because of my interest in furniture/design and belief in their philosophy to create a sustainable, circular economy for furniture. Going into this internship, I thought I would purely be representing the brand and learning about marketing, but I got to create illustrations for ad content and brand identity (something that I found out I really enjoy doing!)."
Camila Reyes Camacho (MBA Design Strategy 2021): Strategist at DocuSign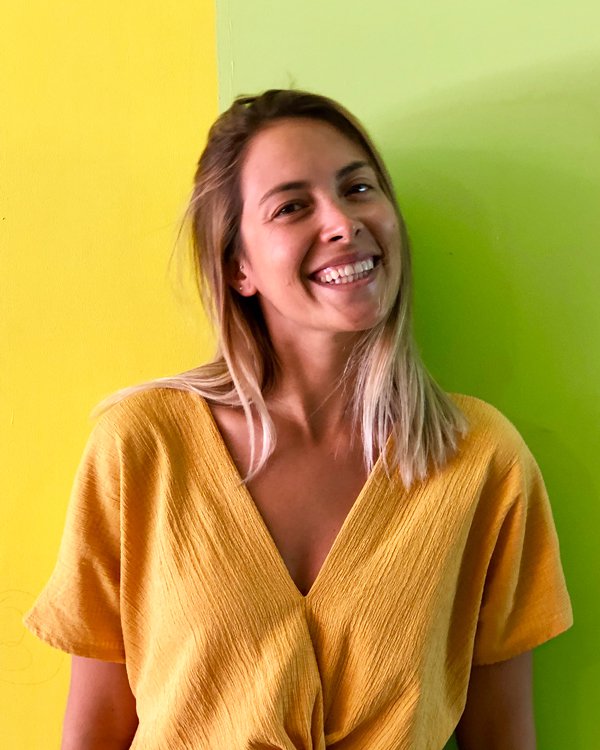 Graduate student Camila Reyes Camacho's (MBA Design Strategy 2021) internship experience with DocuSign started with an in-person meeting at CCA's annual Career Expo. Even though her interview was delayed a month, Reyes continued to apply to other opportunities and recalled the intense pace of her five-hour interview followed by a 45-minute presentation.
What helped her the most during these interviews was having confidence and finding strength in her perspective as an international student. Reyes found that embracing her status as an international student changed how she projected herself and, in turn, showed potential employees the value she could bring to their company. "Be confident," Reyes says. "When you're doing the video calls, especially for international students, embrace all of the things you're scared of showing that makes you different. That was one of the reasons companies wanted to hire me. I always thought those were the things I needed to hide. Companies would say, 'No, we love this. This is your value.'"
"When you're doing the video calls, especially for international students, embrace all of the things you're scared of showing that makes you different. That was one of the reasons companies wanted to hire me."
(MBA Design Strategy 2021)
While interviewing, Reyes notes the importance of learning more about a company's culture: "Cultures and companies are magic. If you speak with them, you'll feel that. If you don't, the culture expels you. You get that vibe when you're in the interviews. When you're doing the interviews, the company's not only choosing you, you're also choosing the company. You're trying to find that right fit. If you're interviewing and you get a vibe that is awkward or not working, that's a sign. I remember after the phone interview, I got a really nice vibe and the conversation flowed well. When you get that conversation on a phone interview, it's a good sign. You need to be true to yourself and how you approach work."
Reyes pursued an internship to assist in changing her career from innovation consultancy to design research, operations, and strategy. At DocuSign, she used her skills as a former consultant to figure out what was needed to promote team health, sense of community, and capacity planning within the company's PX (Product Experience) department. To keep the team in touch virtually, DocuSign established events, weekly challenges, daily standups, and virtual meet-and-greets, which helped Reyes understand her team members' roles. Throughout each project, Reyes' curiosity and willingness to learn secured the opportunity for her to continue working with DocuSign in the fall to pilot a tool she created for the PX (Product Experience) team.
Nanami Yokota (BFA Film 2022): Community engagement at Reel Stories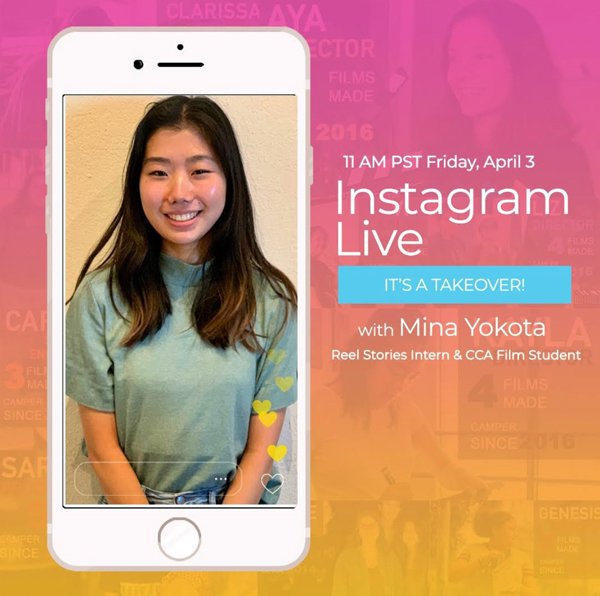 Since January, Nanami Yokota (BFA Film 2022) has interned with Reel Stories, and she credits her supervisor and co-workers' resiliency for the quick transition to online work. As the community engagement intern, she immediately saw her outreach expand from Oakland and San Francisco to a national scale, with contacts in nearly all 50 states. Her work still involved sending emails and generating promotional content, but it quickly evolved as the company moved their summer programming to online events. She found this to be a positive aspect of working from home.
"A silver lining I found from interning remotely is that a lot of opportunities or initiatives are a lot more accessible or flexible," Yokota says. "I've been able to take on a lot more work just because I don't have to be at a specific place anymore. It's so exciting for me to be able to work and collaborate with people statewide."
Working remotely also came with other unexpected challenges, including the U.S. Immigration and Custom Enforcement (ICE) guidelines that threatened to put a strain on Yokota's status as an international student. By sticking to routines, using checklists to structure her time, and connecting with her peers, Yokota found ways to manage her stress. For those seeking ways to balance schoolwork, internships, and life in shelter-in-place, Yokota says, "I want to mention how I am a person who has the privilege and financial luxury to be able to operate in this way. I really want to mention that productivity and success look different for everyone, especially during a pandemic. I think it's important to prioritize being sustainable and resilient."
She's also honest about her struggles with imposter syndrome as she mentored young filmmakers. Yokota found that admitting to being vulnerable helped her mentees be open to vulnerability and realize that everyone goes through difficult times. This honesty fostered a sense of community that Yokota also discovered among her fellow CCA Student Council members, whose belief in Yokota helped her step up into leadership roles.
An unexpected benefit from her internship, Yokota says, has been realizing the possibilities for her practice and gaining confidence in not having a full career plan mapped out. Originally Yokota wanted to work in directing or editing for the motion picture industry, but her internship has opened her eyes to the excitement of other options and advocacy work. She adds, "What I appreciate the most about Reel Stories is the all-female staff. That's so rare to experience, but it's so important for me to experience because I think there are so many types of leadership. There are so many types of what a strong female role model looks like. It was crucial for me to have that understanding of a foundation of what I can look like as a leader. I'm so empowered and inspired by these women."
Professional opportunities in the virtual world
While many internships and jobs remain online for the foreseeable future, students can still take away lessons that will assist them no matter where their careers may go. Whether students are seeking to expand their skill sets or change the direction of their professional paths, there are options in the virtual world. Gendreau, Reyes, and Yokota remind us that opportunities can be found even in the most uncertain times.
—Brooke Vlasich
September 22, 2020