When you choose an art school, you're selecting more than just a school, you're choosing an environment and an arts scene. To really take advantage of all the possible opportunities, you need to immerse yourself in art and surround yourself with other people making art both in school and throughout the broader community.
To do that, nothing beats exploring a big city, especially one as dynamic, diverse, and innovative as San Francisco.
San Francisco has been called, among other things, one of the most inspiring cities in the country, one of the top cities for full-time design jobs, and one of the top spots for animation careers. Now add this superlative to the list: America's best city for art students.
Here are three reasons why.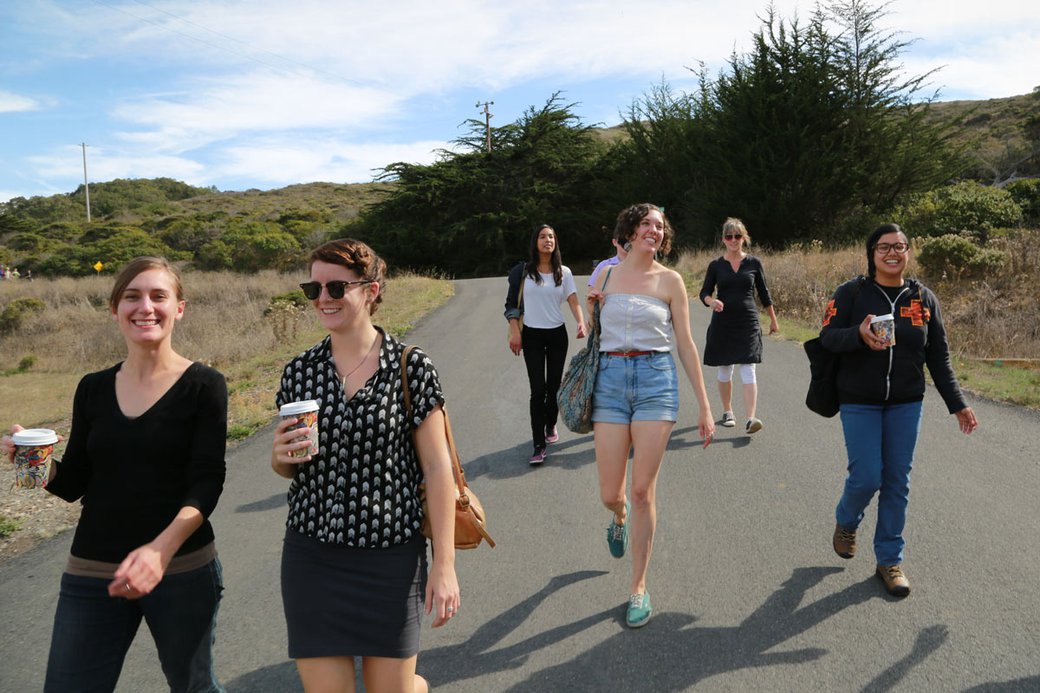 Artists are spreading throughout the Bay Area, drawn in part by the availability of workspaces. Oakland gets a shout-out for its thriving art scene. Absolutely worth going to is Oakland's free Friday night Art Murmur. And nearby Napa and Sonoma counties are increasingly filled with art activity too. (It's not just about the wineries there.) The Di Rosa makes for a great day trip to interact with contemporary art in a spectacular setting. Even closer by in Marin County, just north of the Golden Gate Bridge, is the Headlands Center for the Arts, an interdisciplinary international arts center zeroed in on innovative artists, ideas, and artwork.
And to really see artists in the nitty gritty of their workspaces, check out SF Open Studios, one of the largest open studios program in the U.S. Every year, on weekends from mid-October to mid-November, more than 800 emerging and established artists throughout the city fling open their doors to anyone who wants to come in to their workspaces. You'll see all forms of art: painting, printmaking, drawing, photography, glasswork, sculpture, and more. And it's all free, plus the artists usually have snacks and drinks.
"The air is crackling with opportunities"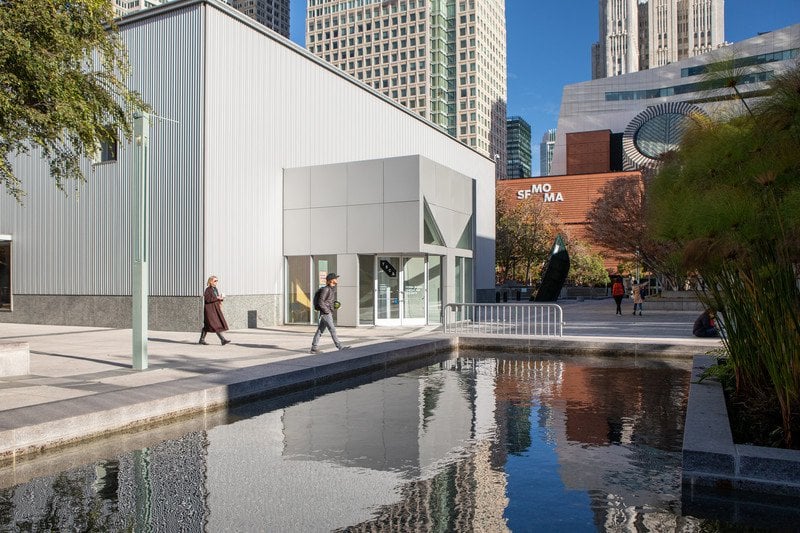 2. Art is everywhere
The San Francisco arts scene—always innovative and forward-thinking—has undergone a dynamic renaissance in recent years, spurred in part by the $305 million renovation of the San Francisco Museum of Modern Art and the arrival at the museum of the Fisher Collection.
But SFMOMA is far from the only arts institution in town. Museums abound throughout the city for interests ranging from cartoon art to art of the African Diaspora to Asian art. And here's a bonus for cash-strapped art students: Many of them offer free monthly visit days and discounted admission. The De Young kicks up the energy after hours during the fall. Enjoy Friday nights with free admission to the main level galleries along with music, specialty drinks, mocktails, activities, and more.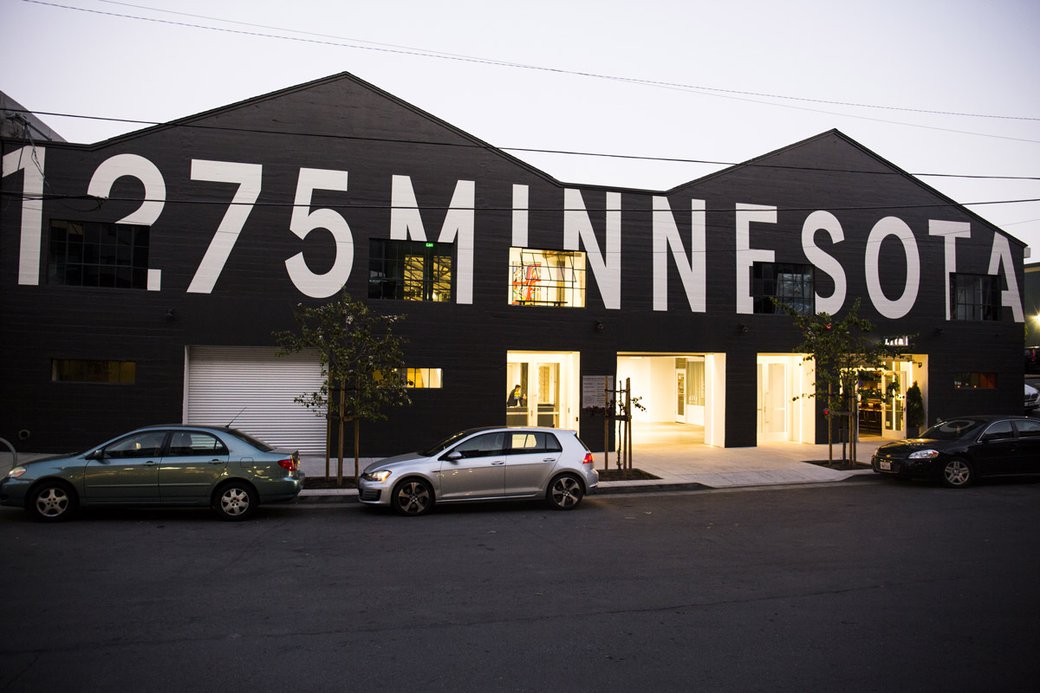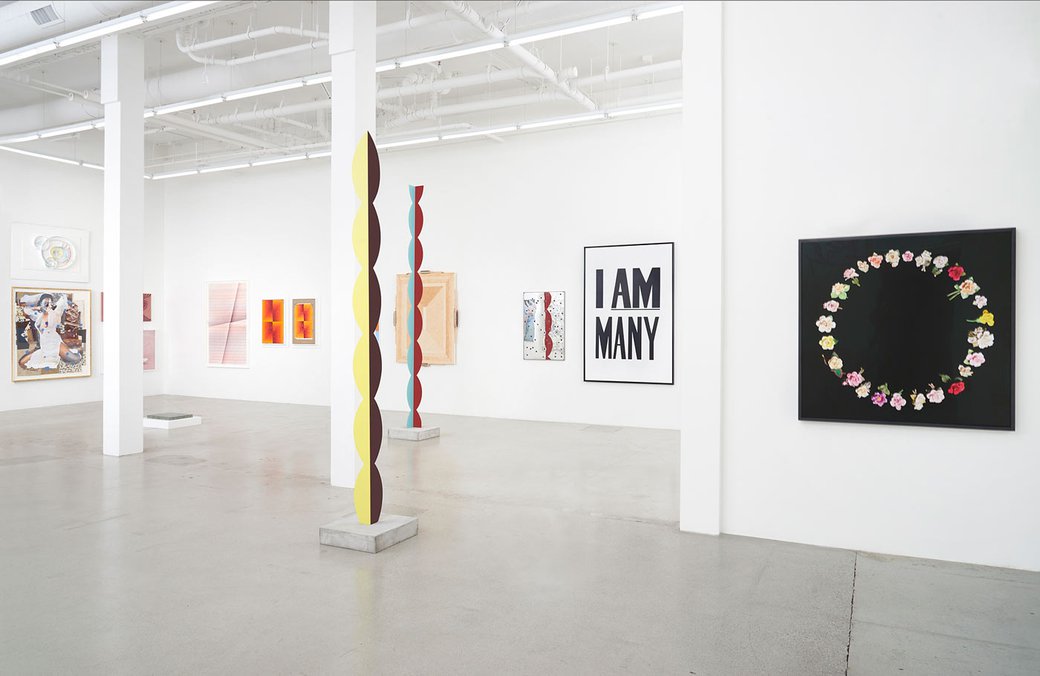 While you're out and about, why not go visit the art spaces of CCA alums? Go see the Capital Gallery, Ratio 3, and Et al. / Et al. etc. From there, go check out this list of hot galleries. Arts and commerce on Nob Hill have expanded south into the Tenderloin, where you'll find galleries, bookstores, skate shops, and vintage stores.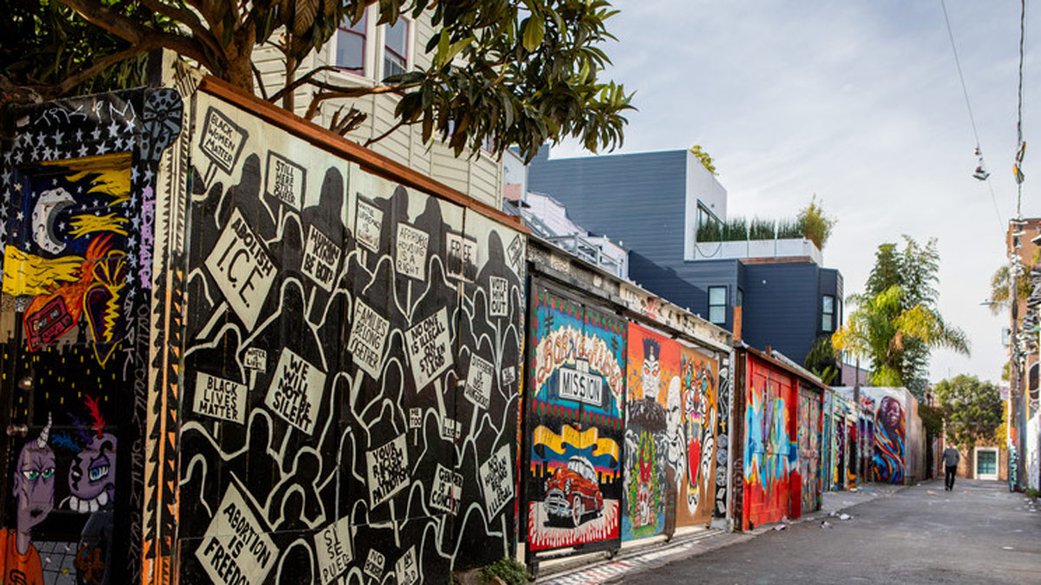 3. Creativity drives industry
San Francisco is known worldwide as a center for innovation in business, technology, and digital culture, and as a place where art intersects with all three. Companies like Pixar, Adobe, and Lucasfilm Animation are always on the lookout for creative talent to bring their visions to life.
For art students looking at their post-graduation career prospects, the Bay Area offers a wealth of opportunities for internships and networking. It's also one of the best places for freelance graphic designers.
Where might you find yourself interning in and around San Francisco? You've got options. Recent students have interned at leading tech companies like Apple, Facebook, Airbnb, Google, Intel, VISA, Disney/Pixar, Sony, and Levi Strauss & Co. There are lots of opportunities to work in partnership with industry players working on breakthrough projects.
For Saniya Yadav, an Interaction Design student who collaborated with VISA, the chance to stretch was a huge boon. "We get to work really closely with professionals and get really close mentorship wherein we're continuously challenged to push ourselves in terms of our skills. That's been a really great learning experience for us."
These collaborations are mutually beneficial arrangements, the best kind. One recent partnership teamed design students with Ford to envision the future of mobility in San Francisco. Here's what Ford senior designer Anthony Prozzi had to say about the experience: "I believe for a designer to be successful, you have to be a sociologist, an anthropologist, a great artist, and a dreamer, someone that can visualize...the students of CCA have demonstrated that." Now that's a win-win.
CCA is also set right within the Design Center of San Francisco, home to a wide array of interior design agencies and boutiques, including the cutting-edge design firm Fuse Project and the tech powerhouse Adobe. You're right in the middle of the action.
What makes the best city for art students?
We think San Francisco is the best city in the world for art students, but what do you think? What are you looking for in the city where you'll attend art school? What cities would you recommend?
To help you narrow down your choices for art school, we've put together a helpful step-by-step guide. Get your free copy of 29 Tips for Choosing the Right Art School for Your Career.
Get more advice for your art school journey