When you choose an art school, you're selecting more than just a school, you're choosing a home away from home and an arts scene. To really take advantage of all the possible opportunities, you need to immerse yourself in art and surround yourself with other people making art both in school and throughout the broader community.
To do that, nothing beats exploring a big city, especially one as dynamic, diverse, and innovative as San Francisco.
San Francisco has been called, among other things, one of the most inspiring cities in the country, one of the top cities for full-time design jobs, and one of the top spots for animation careers. Now add this superlative to the list: one of America's best cities for art students.
Here are three reasons why.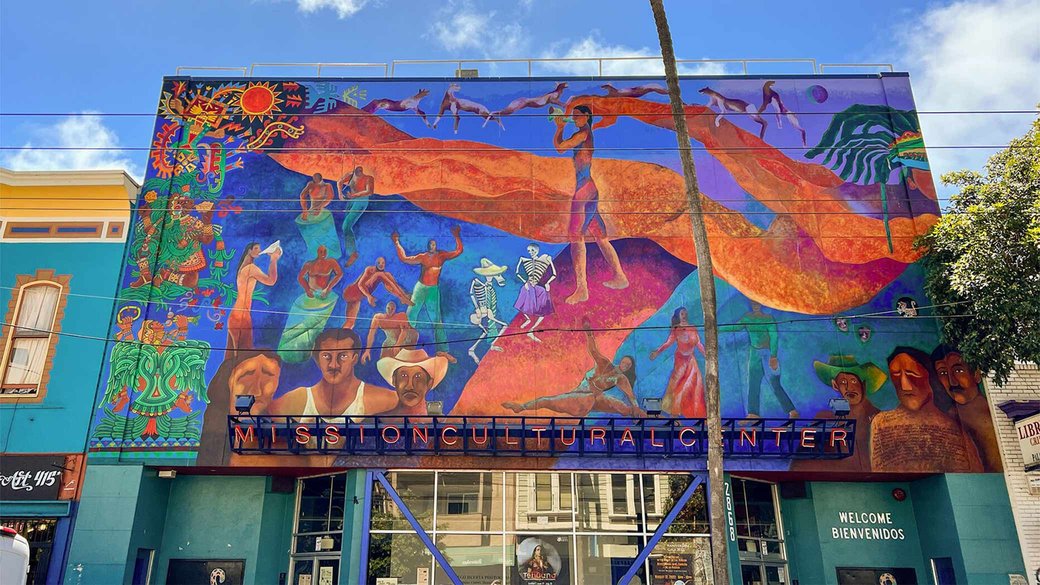 To find the artists, follow the art happenings! The Bay Area is filled with arts events, festivals, and local museums which speak to a vibrant arts community. Oakland gets a shout-out for its thriving art scene. And nearby Napa and Sonoma counties are increasingly filled with art activity too. (It's not just about the wineries there.) The Di Rosa makes for a great day trip to interact with contemporary art in a spectacular setting. Even closer by in Marin County, just north of the Golden Gate Bridge, is the Headlands Center for the Arts, an interdisciplinary international arts center zeroed in on innovative artists, ideas, and artwork.
And to really see artists in the nitty gritty of their workspaces, check out SF Open Studios, one of the largest open studios program in the U.S. Every year, on weekends from mid-October to mid-November, hundreds of emerging and established artists throughout the city fling open their doors to anyone who wants to come in to their workspaces. You'll see all forms of art: painting, printmaking, drawing, photography, glasswork, sculpture, and more. And it's all free, plus the artists usually have snacks and drinks.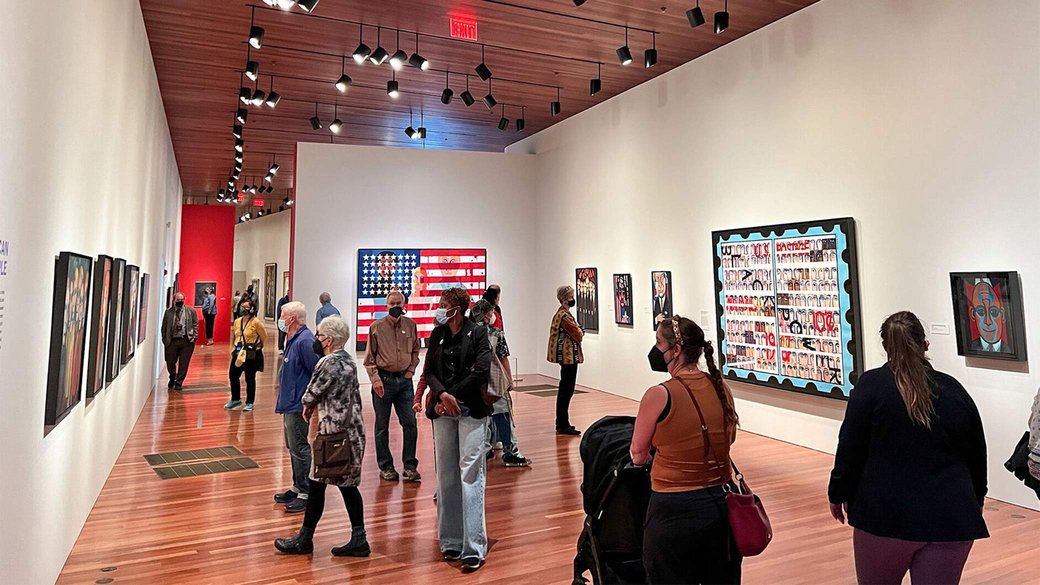 2. Art is everywhere
The San Francisco arts scene—always innovative and forward-thinking—is witnessing a resurgence with the reopening of the city and a return to in-person events, exhibitions, and shows.
Home to world-class cultural institutions such as the San Francisco Museum of Modern Art and the Fine Arts Museums of San Francisco, the Bay Area always offers something new and inspiring. These and other museums abound throughout the city for interests ranging from cartoon art to art of the African Diaspora to Asian art. And here's a bonus for art students watching their budgets: Many museums offer free monthly visit days and discounted admission. Museums also kick up the energy after hours with select nights offering free or reduced admission, DJs, beverages, food, and more!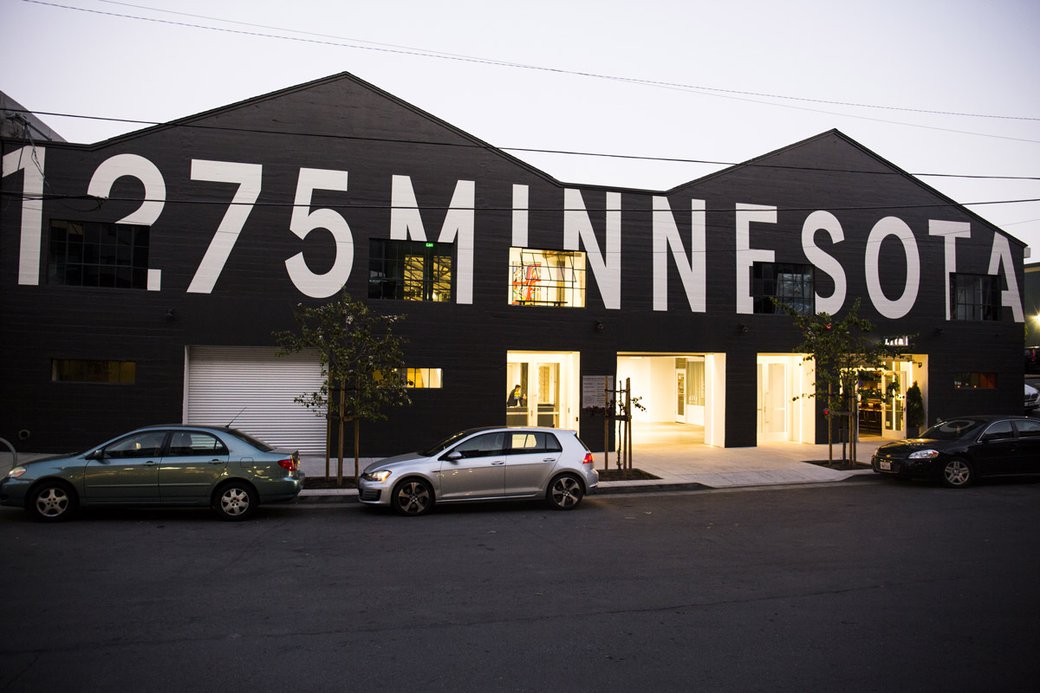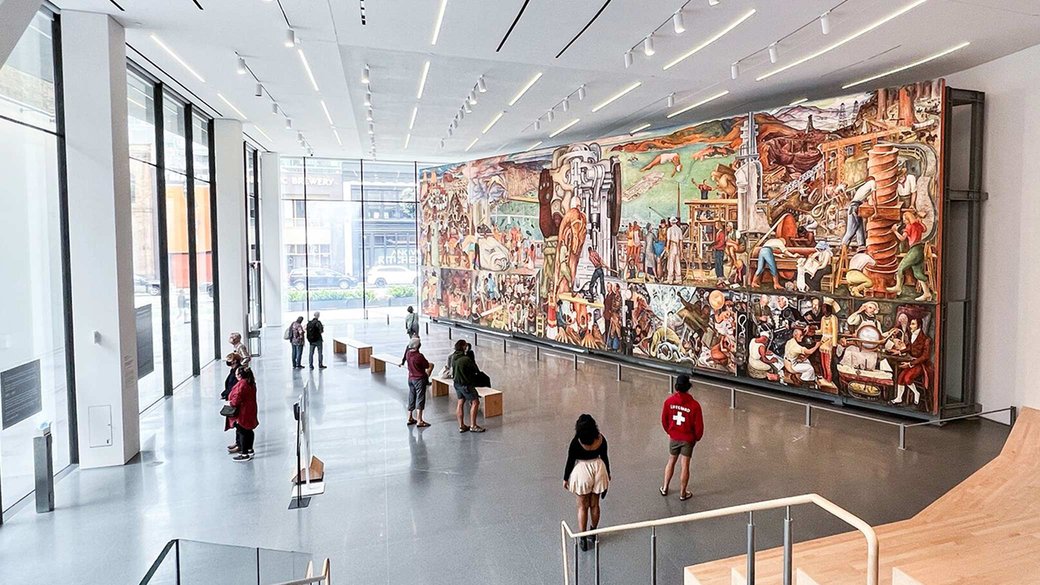 To see the works of leading contributors in the design and visual arts worlds, along with evidence of a healthy local arts economy, check out the FOG Design+Art fair in scenic Fort Mason. It draws dozens of international galleries and design dealers.
3. Creativity drives industry
San Francisco is known worldwide as a center for innovation in business, technology, and digital culture, and as a place where art intersects with all three. Companies like Pixar, Adobe, and Lucasfilm Animation are always on the lookout for creative talent to bring their visions to life.
For art students looking at their post-graduation career prospects, the Bay Area offers a wealth of opportunities for internships and networking.
Where might you find yourself interning in and around San Francisco? You've got options. Students have interned at leading companies like Apple, Facebook, Airbnb, Google, Intel, VISA, Disney/Pixar, Sony, and Levi Strauss & Co. There are lots of opportunities to work in partnership with industry players working on breakthrough projects.
CCA also partners with industry leaders locally and internationally who are making a positive impact in San Francisco and beyond, resulting in special studio projects, sponsored courses, and more. Some of our current partnerships include Audi, Autodesk, Levi Strauss & Co., the Port of Oakland, and Visa. Recently, students in the experimental design course Studio Forward had the opportunity to partner with team members from Google to imagine the future of belonging.
CCA is also set right within the Design Center of San Francisco, home to a wide array of interior design agencies and boutiques, including the cutting-edge design firm Fuse Project and the tech powerhouse Adobe. You're right in the middle of the action.
What makes the best city for art students?
We think San Francisco is the best city in the world for art students, but what do you think? What are you looking for in the city where you'll attend art school? What cities would you recommend?
Get more advice for your art school journey