Two teams from CCA's Architecture division were announced as winners in the fourth-annual Committee on the Environment (COTE) Top Ten for Students awards. This design and ideas competition is the industry's best-known award program for sustainable design excellence and is organized by the American Institute of Architects (AIA) and the Association of Collegiate Schools of Architecture (ACSA).
Student projects were evaluated using the same 10 measures that are featured in the professional COTE Top Ten Awards: integration, community, ecology, water, economy, energy, wellness, resources, change, and discovery. The student projects were additionally asked to focus on zero-emissions, adaptation, and resiliency.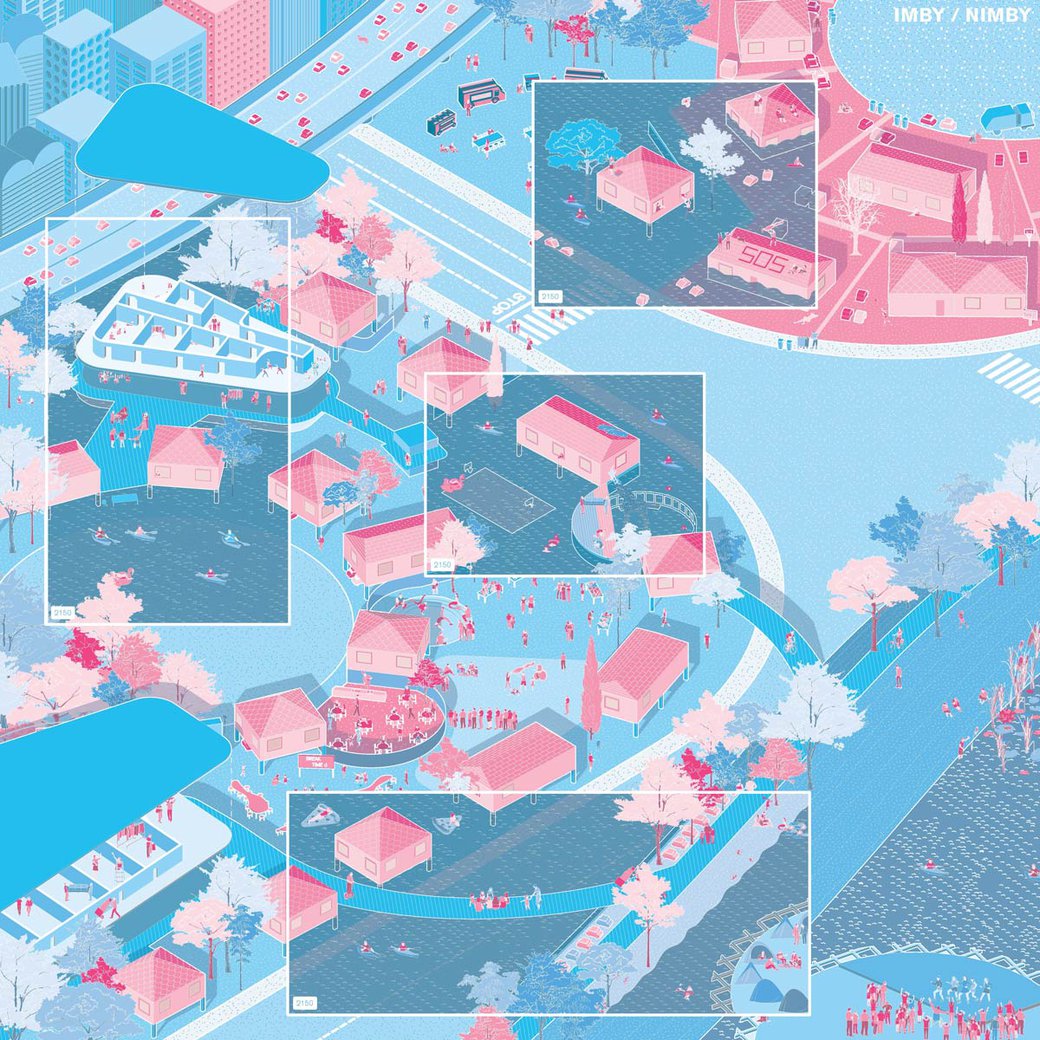 Known Unknowns: Dead Ends Aren't Dead, submitted by CCA students Bianca Lin, Joshua Park, and Wilson Fung with faculty sponsor Janette Kim, transforms cul-de-sacs in East Palo Alto into a network of interconnected structures that promote collaboration among residents and build resilience against sea level rise. Their project proposes to retrofit existing houses with three new architectural typologies: a "nucleus" that houses residential and commercial spaces in free-standing buildings; a "chromosome" that houses shared public functions in smaller pavilions; and a "membrane" that serves as a flexible surface, or scaffold, to link buildings to each other and provide seismic stability across them.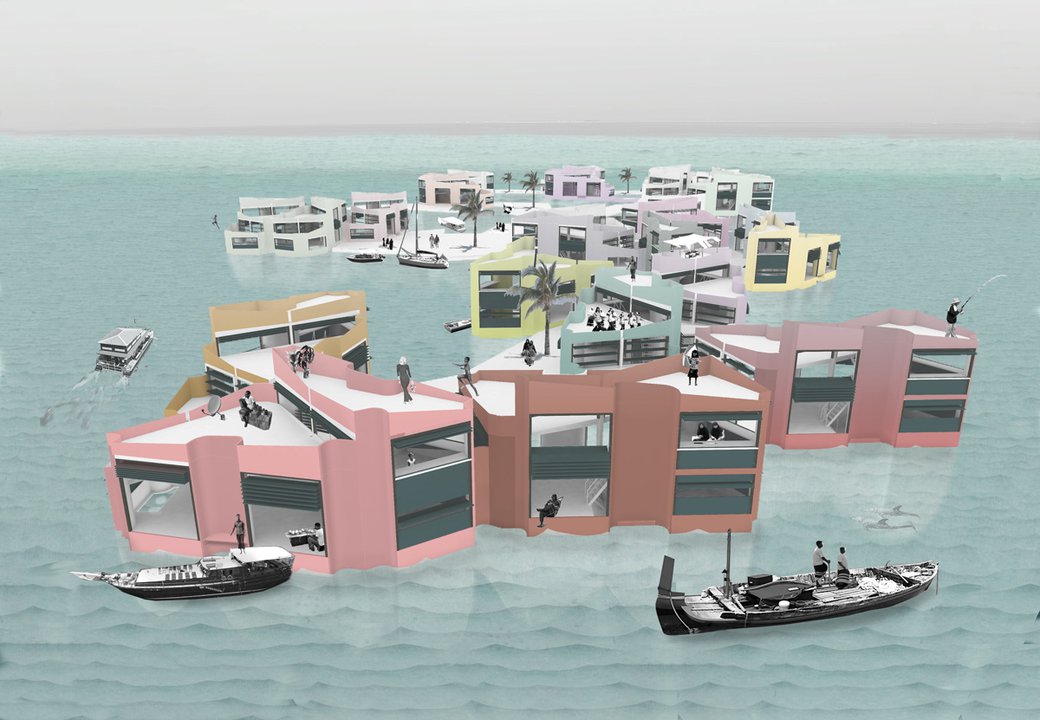 Dis/Placement, submitted by CCA students Nicholas Scribner and Clare Hačko with faculty sponsor Evan Jones, constructs a terrain to create a floating offshore community that is also designed to leverage water catchment and storage, a response to the quickly eroding land of the Maldives. Each module of the terrain is scaled to the individual family; however, public and private space within the units are divided to privilege the collective. Sleeping quarters are bunks in the lowest volume of the module, leaving the entire first floor for collective use and the second floor for an elevated kitchen. The adjustable panel walls allow for the cultivation of larger collectives and blur traditional ownership distinctions.
Teams receive $2,000 per winning project, as well as a stipend to send one student to the AIA Conference on Architecture in New York this June, where the winning projects will be on display. As part of this year's collaboration between the awards program and Architecture 2030, the students will also be offered paid summer internships at firms in the U.S. and Canada that specialize in sustainable design.