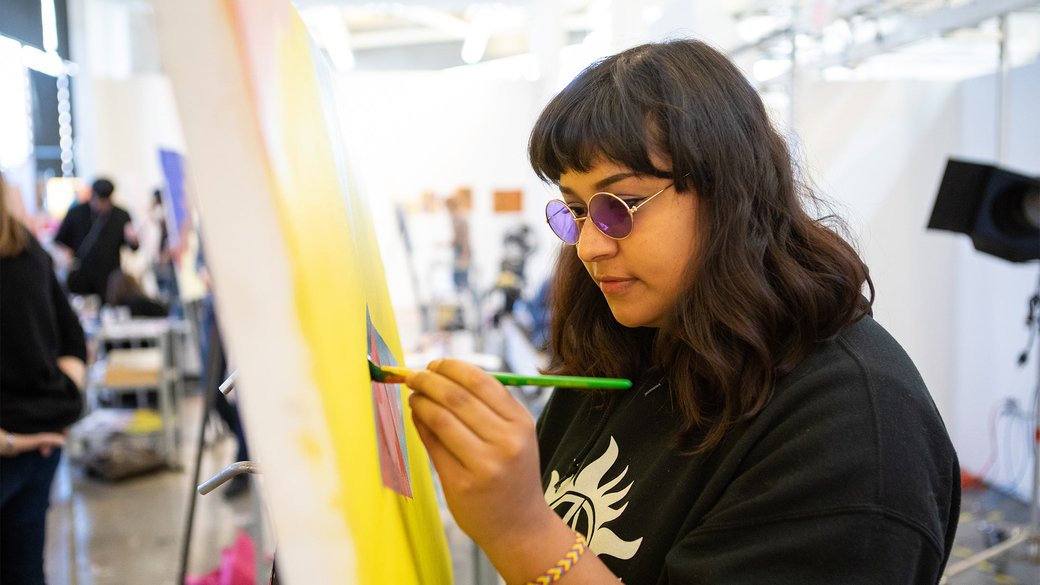 The Visionary Practice Scholarship, a re-imagining of CCA's former Diversity Scholarship, enables undergraduate recipients to pursue their creative potential by attending California College of the Arts. With the aim of creating a stable financial foundation so students can focus their attention on their studies, the scholarship covers the full cost of tuition and fees for the duration of the student's program at CCA, provided they remain enrolled full time and maintain good academic standing. Students who have earned the scholarship also receive one-on-one support to help them navigate complex systems such as college admissions and financial aid.
Who is eligible for the Visionary Practice Scholarship? Those students who have a perspective, a point of view, and are making a significant impact through their artwork and life experiences make great candidates for this scholarship—this may include how their work has engaged with issues of identity, community, equity, social justice, and more. (Prospective undergraduate students should also aim to submit their CCA application for admission by the February 1 priority deadline in order to be eligible.)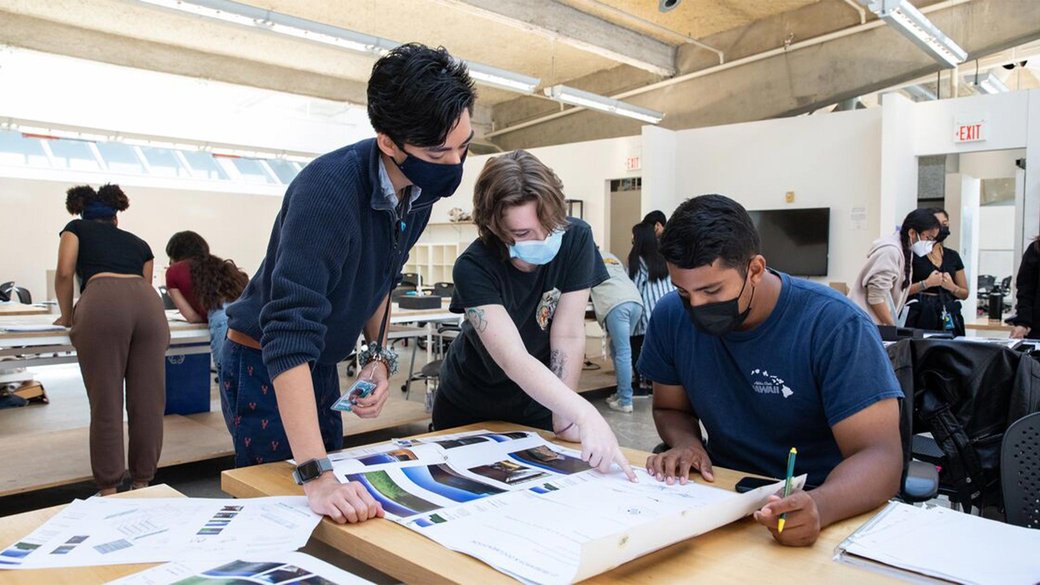 The Visionary Practice Scholarship is an opportunity for prospective students from diverse backgrounds and experiences to be seen and heard as a part of the admissions process. The criteria for receiving this scholarship center on how a student's story fits alongside their personal achievements and how they imagine their story will give rise to a creative route. For example, students may not have had access to art classes in high school, but they know that they want to follow a creative path that could only be realized at an art and design school like CCA.
"What's your story?" asks Claudia Molina (BFA Painting and Drawing 2016), an admissions counselor and diversity coordinator at CCA, who also spearheaded the development of the Visionary Practice Scholarship. "We want to know who you are and how your story informs your practice or how you might hope it will inform your practice."
Molina recognizes that many students might feel pressure to conform or confine their story when filling out an admissions application. The Visionary Practice Scholarship empowers students to tell their story: who are you really? "We want students to know that there's value in what they have to say and give themselves permission to bring their authentic selves when sharing who they are."
In addition to funds to cover a student's tuition and fees, the Visionary Practice Scholarship offers recipients meaningful opportunities for guidance and mentorship from CCA admissions and financial aid staff. CCA staff establish relationships with students who are nominated for the scholarship, and admissions counselors and others at CCA mentor scholarship recipients as they go through the life cycle of scholarship nomination, award notification, and college enrollment.
"Once students are awarded the scholarship, we schedule one-on-one appointments with an admissions counselor and a financial aid counselor to go over their costs for all four years," says Molina. "We break it down for them, which is something that our students and parents have really come to value, but not a lot of schools offer that one-on-one attention for prospective students."
CCA is proud to offer the Visionary Practice Scholarship to future undergraduate students who have bold ideas, a story to tell, and a creative vision. Visit our Financial Aid page to learn more about this and other scholarships. Questions? Just ask!
Published on September 1, 2022