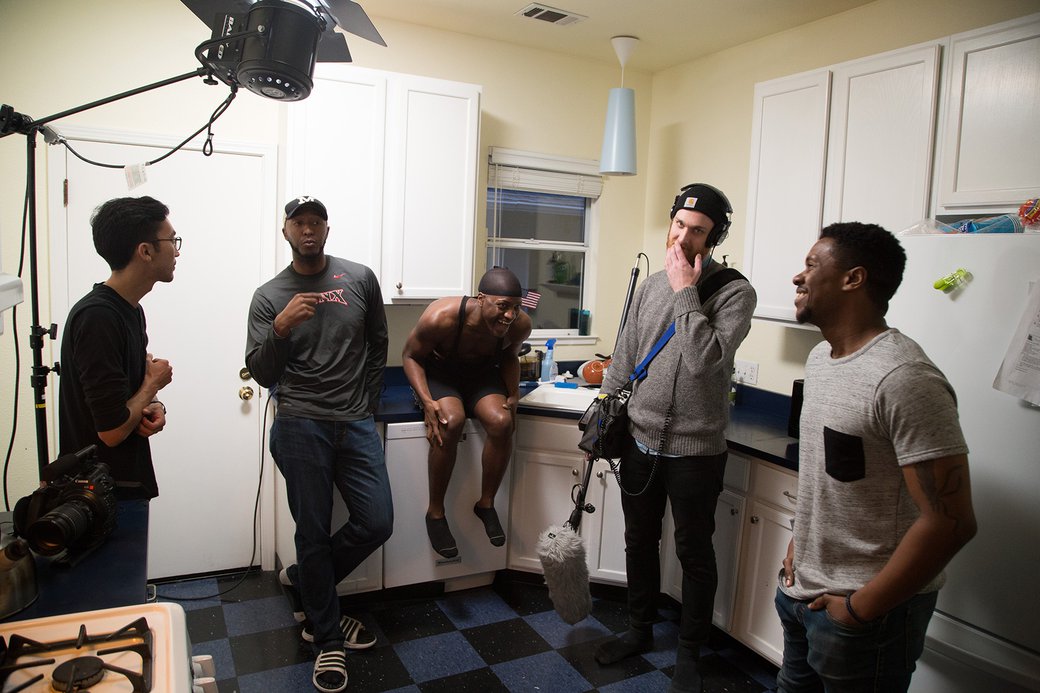 In Shane T. Watson's first writing course as an MFA Film student, a professor picked up on something important.
"He said, 'You keep writing about movement, about being an outsider. Just write what you mean,'" recalls Watson (MFA Film 2017). "I came out of the closet in undergrad [in Memphis] and went back in the closet afterward when I went to work in a rural county in Tennessee. I think I was just trying to find my place. So I wrote, 'Alright. I am gay.'"
The assignment opened the door to a new way of writing for Watson. It also helped the class become "super open with one another. We're all really good friends to this day," he says. "Finding a place that was accepting of my sexuality was what the San Francisco Bay Area was for me. CCA allowed me to be open about myself with my professors and classmates and to become a better writer."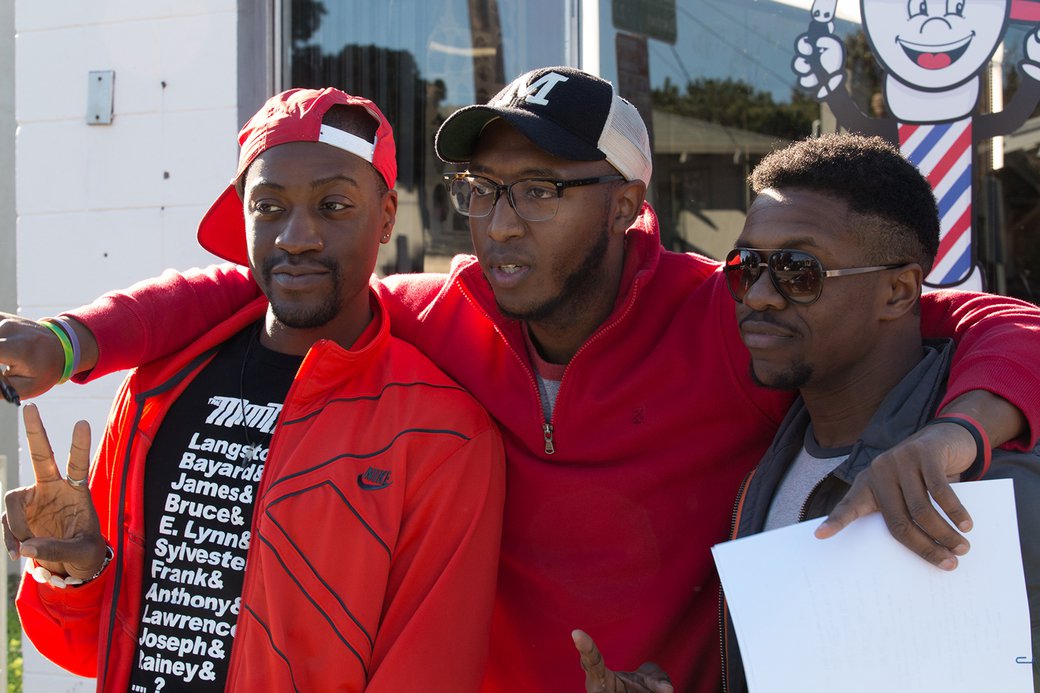 The next year, Watson made his thesis project, I Live Here, a deeply moving short film about a gay Black man who, after exploring his new neighborhood in the Bay Area, just wants to get into his house—but the police won't let him. "It's basically my story mixed with my biggest fear," he says.
I Live Here was nominated for an Oscar at the Student Academy Awards and premiered at Indie Memphis. It has since been screened at Frameline, one of the largest LGBTQ film festivals in the world; Flickerfest in Australia; Twist: Seattle Queer Film Festival, where it won Best Gay Short; Baltimore International Black Film Festival, where it won Best Suspense Short; and Black X Film Festival, a new festival Watson helped launch alongside several other CCA alumni. I Live Here is now available online and was recently licensed to screen in Australia as part of 30 Years of Flickerfest on SBS On Demand.
"Making that film was one of the happiest moments of my life," Watson says. "It's a goal to get back to that point of excitement about film."
Since graduation, Watson provided post-production support for the Fox Sports documentary Q Ball and was an assistant editor on the documentary Ai Weiwei: Yours Truly. He's also continued to produce his own projects, most recently You Must Want Me Dead and The Bicycle.
We caught up with Watson in early 2021 to learn about what he's working on next, advice he'd give to CCA students, and more.
There's a sense of me infused in every piece of anything I write because I write what I know, and what I know is myself."
Q. What inspires you to write?
A. Everyday life inspires me to write. There's a sense of me infused in every piece of anything I write because I write what I know, and what I know is myself. I know what's going on in my life. So I try to write that because that makes it more real.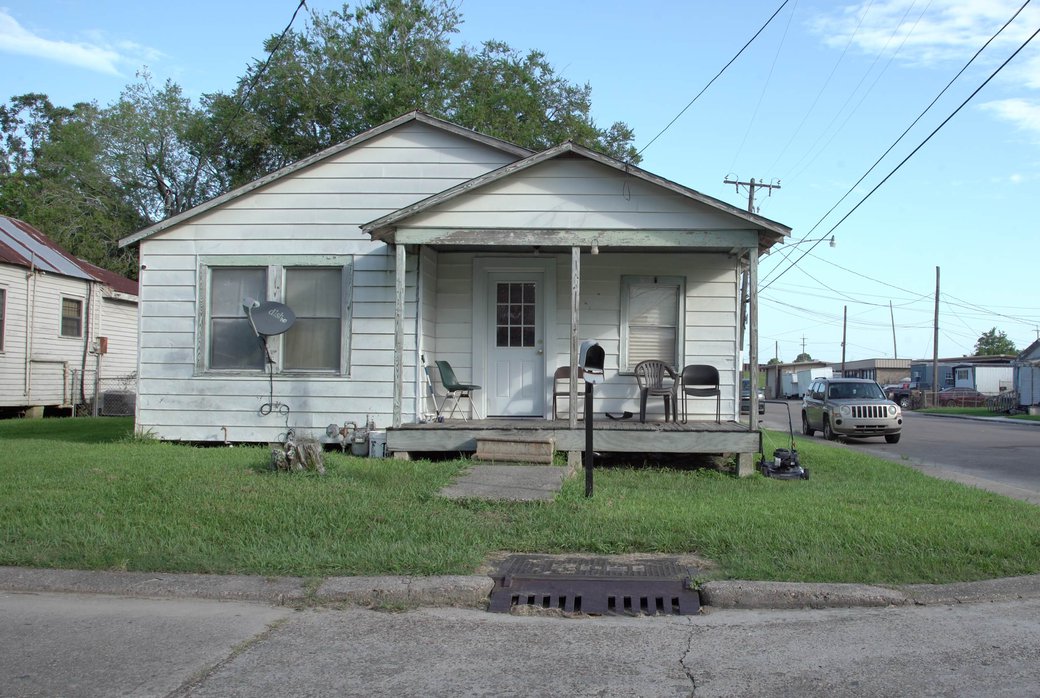 Q. What's something you're working on right now?
A. In This House, a film about the house that is the genesis of my family. All my extended family still lives in the same small town in Louisiana, and I've been talking to my grandmother and great aunts—there are a lot of them—about this one house, about their stories growing up there, just so we have that documented and know the history of this family. I'm still working on what it will be. I kind of want to make a short film about this bike that they all tell a story about. It's so crazy that 70 years later they all remember the bike story exactly the same.
Another project I'm excited about that launched on February 23 is Project Teachers' Lounge. It's a multi-channel interview series with educators sharing their stories about teaching during the pandemic. Educators are our modern-day superheroes, and I wanted to help them share their experiences.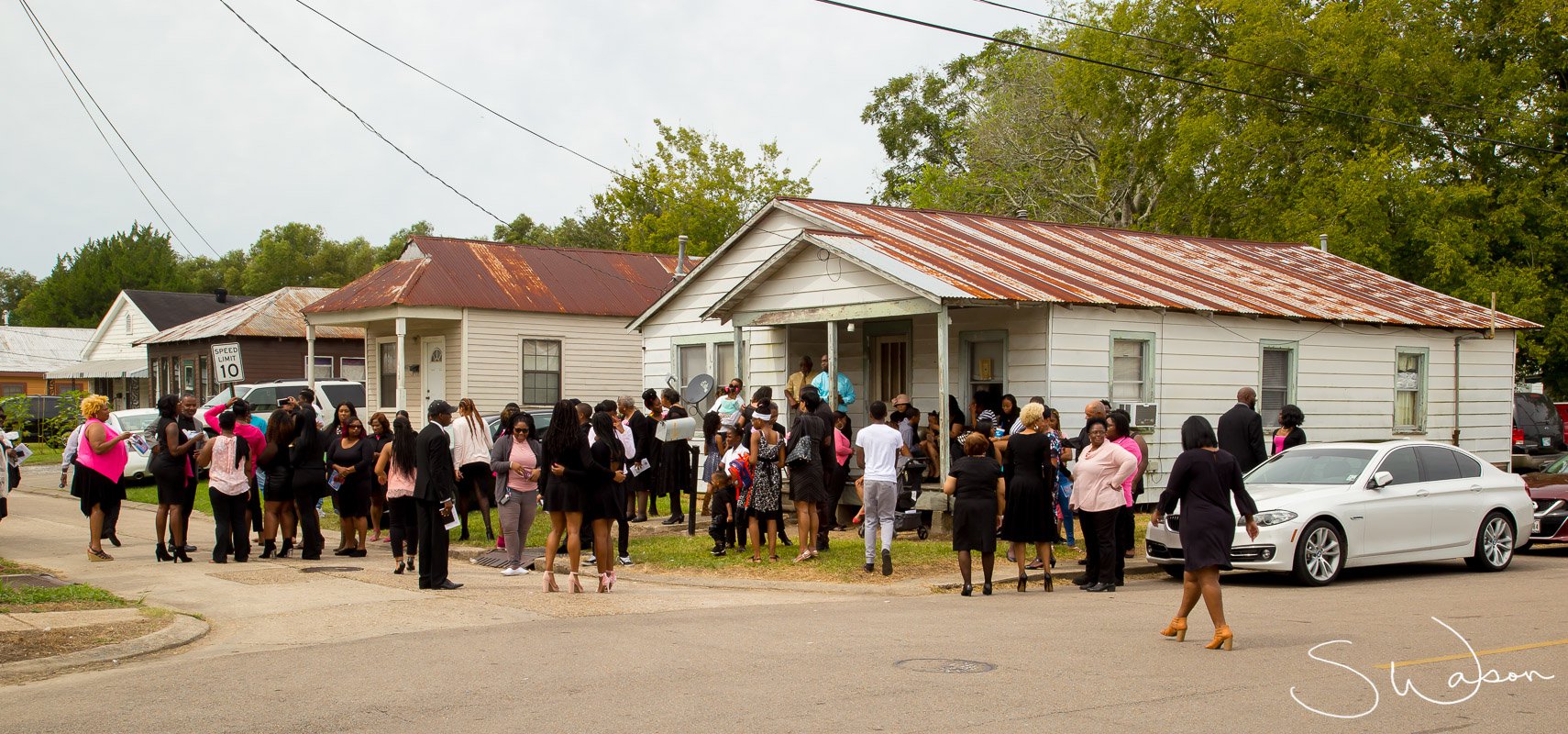 Q. What led you to study film as a graduate student?
A. I felt like I wasn't seeing myself in film—a gay Black person who isn't a stereotype, who can be more than whatever was being written for TV. My senior year of undergrad I took a film class and I loved it. Right after that, I had a summer job where I was interviewing people of a small town in Tennessee to record their oral history. I really loved getting to know people's stories, but I didn't know enough about film.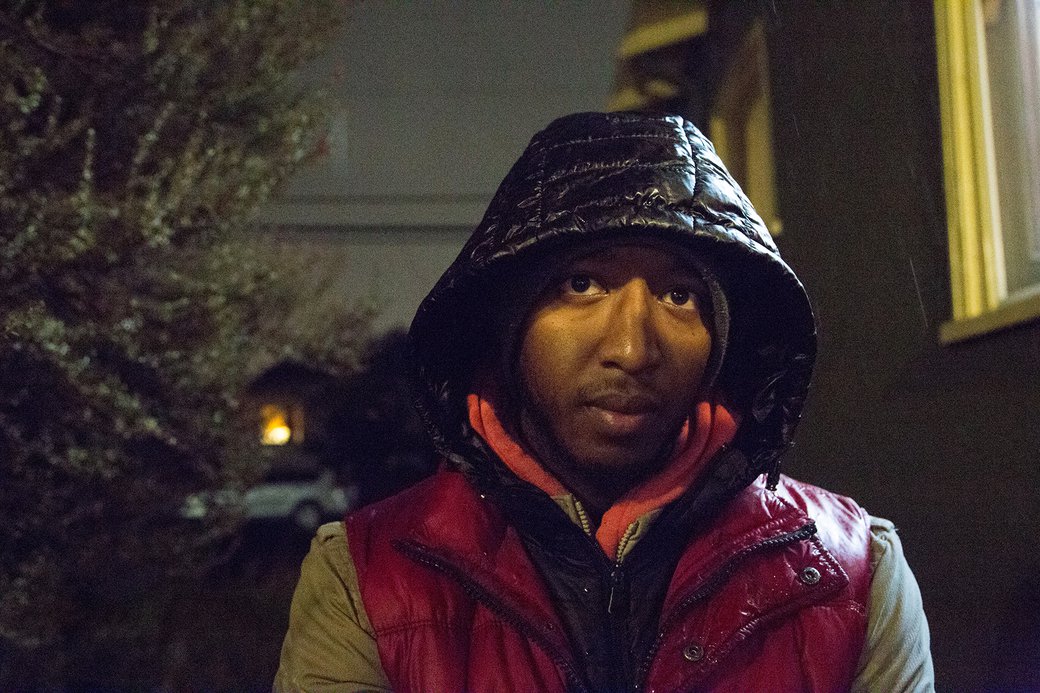 Q. Why CCA?
A. I wanted to live in San Francisco. That was always a dream of mine. I found CCA and I saw that Rob Epstein was a professor and Cheryl Dunye was also, at the time, a faculty member. And I was like, OK, there's no way I'm not applying to CCA. I'm a hands-on learner for the most part. I need to be in somebody's classroom. I guess you can learn anything online, but I really liked having the professors who have done the work themselves, and many of them were LGBTQ community members, which was really great—to have that be something that's openly discussed.
Q. Did grad school transform your filmmaking goals?
A. I came in like, "I'm making documentaries," but—and I'll never forget this—Professor [Jeanne C.] Finley showed us a film that really makes you confront the way you stereotype people, your biases against certain types of people. The film leads you to believe that the subjects of the film are just not intelligent individuals, but at the end of the film, the narration is like, "Oh, we're just playing. We did this on purpose. This was all fake."
It was so good! It made me realize that documentaries can be just as fake as fiction. Many of us have this preconceived notion that documentaries are the truth, but that experience opened my mind to working in fiction. This seems like a conceited line of thinking, but as a filmmaker, you kind of have to think that you have a message others need to hear. I feel like fiction has a better chance of reaching more people.
Being exposed to different types of films I had never watched before; having different opinions from different people who know different types of films, come from different walks of life, professors who come from different countries, different backgrounds, different preferences in film—all of that helped me be a better filmmaker and transform my process of filmmaking.
Q. What advice would you give yourself as a CCA student?
A. Focus. My first year, I feel like I somewhat failed. I was working at a job that had me working from three to midnight, four or five days a week. I'd leave school in a rush to make my shift and then be there until midnight. By my second year, I was like, "You came to San Francisco to make a film. You did not come to San Francisco to work a minimum wage job that's going to take you away from what you came here to do." I got another job and, instead of working until midnight, reserved CCA editing suites and stayed there all night. That definitely helped get I Live Here to where it is today. I spent so much time on that film. I shot super early so I could edit for a long time.
I'd also say, stick up for what you want. My first semester I never spoke up in class. If a professor was like, "Oh, you should do this," I just did it. The next year, I was like, "No, not doing that." Though I credit Rob [Epstein] because I had a terrible name for my film and he was like, "I think you should work on that." I was like, "No, no, that's the film name." And... we definitely changed the name! I don't know what I was thinking. So, always listen, but don't be afraid to stick up for what you want.
— Jackie Mantey
March 2, 2021