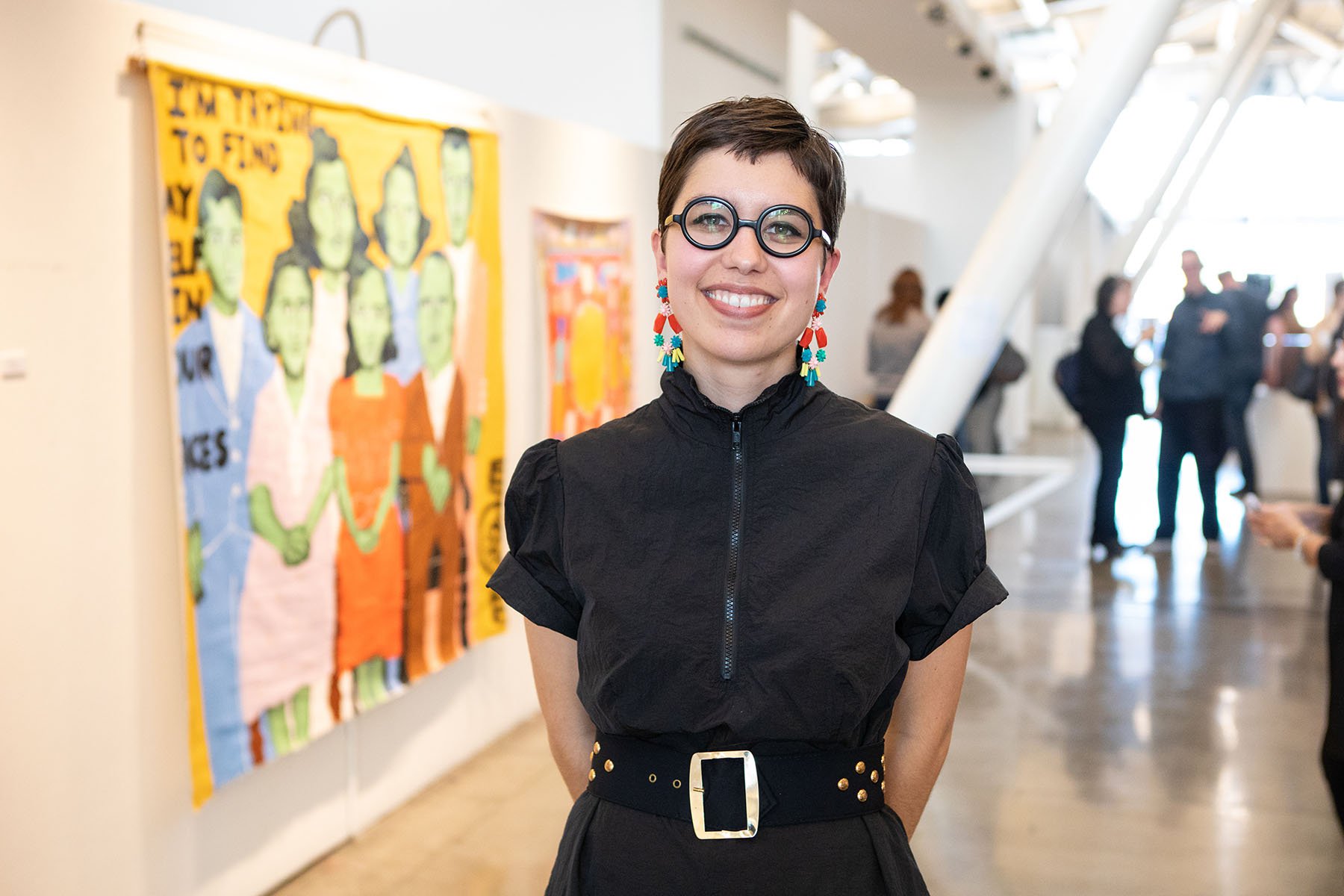 Esther Elia's visual practice delves into her Assyrian and Irish heritage to explore diasporic identity, community engagement, and historic preservation. While at CCA, Elia won CCA's prestigious Ronald and Anita Wornick Furniture Award, which recognizes talented students in the wood arts. She's exhibited her work at art spaces around the Bay Area, including the San Francisco Arts Commission Galleries and Park Life Gallery. This fall, she'll enter the MFA program in painting at the University of New Mexico.
In the following Q+A, Elia discusses inspiration, interdisciplinarity, and her favorite spots around San Francisco.
This conversation took place via email in July 2020.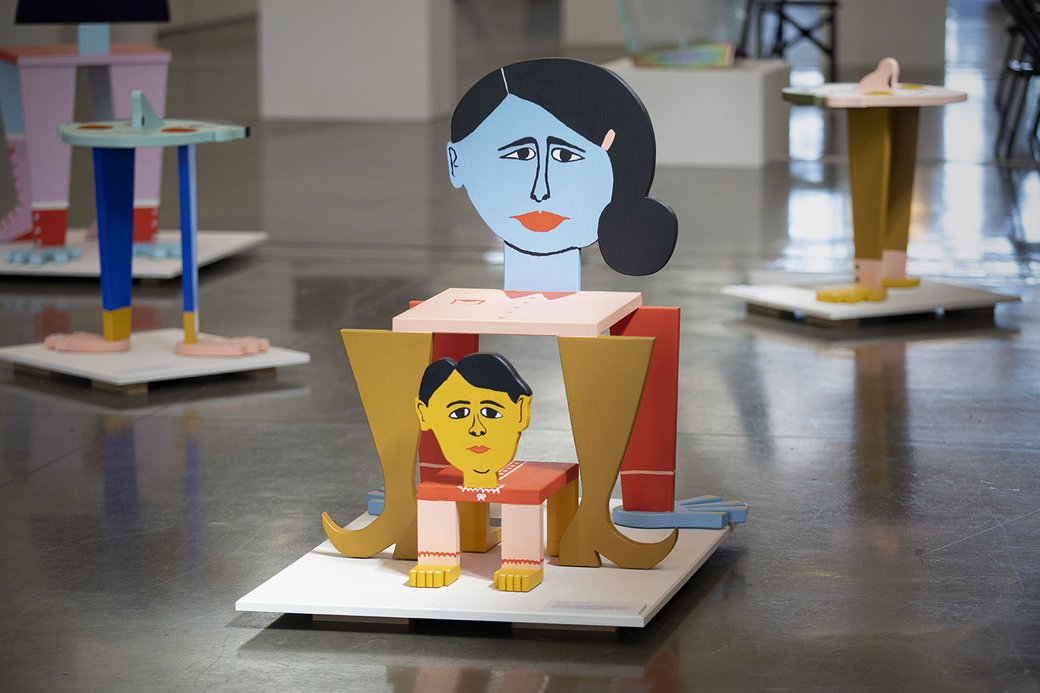 What inspires your work?
Much of my work has been a reaction to the disparate experiences of Middle Eastern culture in diaspora versus in the homeland. There is a certain sense of having failed as a Middle Eastern person just by living in the West, so my salve to that wound was to collect and portray the oral history of my family's movement, showing the reasons why we are here and accepting the good and the sad that comes with that.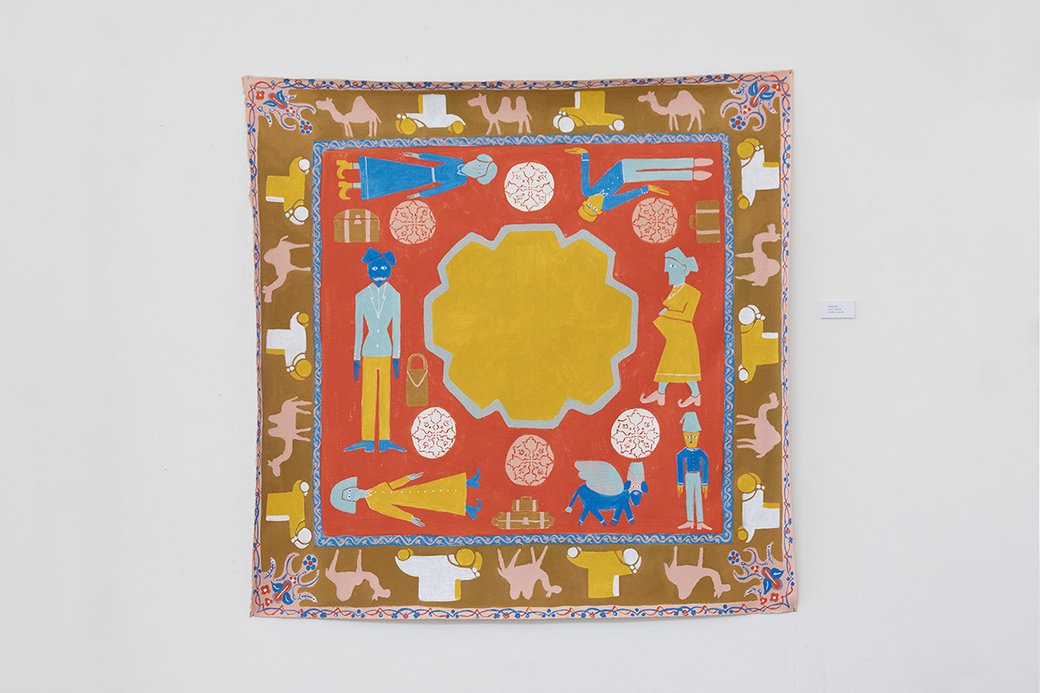 Why did you choose CCA?
My family came as refugees to San Francisco, and half of the family stayed, and half left to do farming in the Central Valley. Much of my childhood in the Central Valley was spent here in the Bay Area, so I had a comfort and affinity for this place. It is almost a rite of passage for my family members to live in the city. CCA drew me because it has a reputable illustration program and promoted a focus on social justice.
How did classes outside of your major shape your work?
Illustration feels like such an open field—what we were taught was to be ready for a career that could include any type of freelance work. It's a major that exists in the space between fine art and design, and it was really fun to explore different applications of illustration through outside classes.
Taking furniture classes really boosted my confidence and opened the doors wide as to what my illustrations could exist on. Painting 1 got me painting huge works and gave me the freedom to make work that I cared about versus work following a prompt from a client. Extracurricular art history classes that explored contemporary Arab art helped me recognize where my voice fits in within my community. I wish I could have taken even more classes outside of my major—they only widened and deepened my practice, creating much more opportunity to make something really special.
Taking furniture classes really boosted my confidence and opened the doors wide as to what my illustrations could exist on."
Any suggestions for students new to San Francisco?
San Francisco isn't an easy place to live, especially as a student with a very limited budget. Find your healthy coping mechanisms, quick! For me, it was buying a $1 cookie at Arizmendi. Listening to uplifting music on the bus. Giving myself 10 minutes to sit in the sun in the Backlot and deep breathe. And then if all else failed, eating that bag of hot Cheetos I had been saving for extra stressful moments.
And, if by some miracle you find yourself with some spare time, go to First Fridays in Oakland! Visit Green Apple Books and Park Life Store and Gallery on Clement! Go vintage shopping on Haight! Go see the bison in Golden Gate Park! Go to MoAD! Go to Gracias Madre in the Mission! Go to $5 Tuesdays at Kabuki movie theater! Sign up for the student discount with SF Symphony and see a concert for $20!
The beautiful thing about the Bay Area is that there's plenty to do. The tortuous thing is that you'll have very little time to do them!