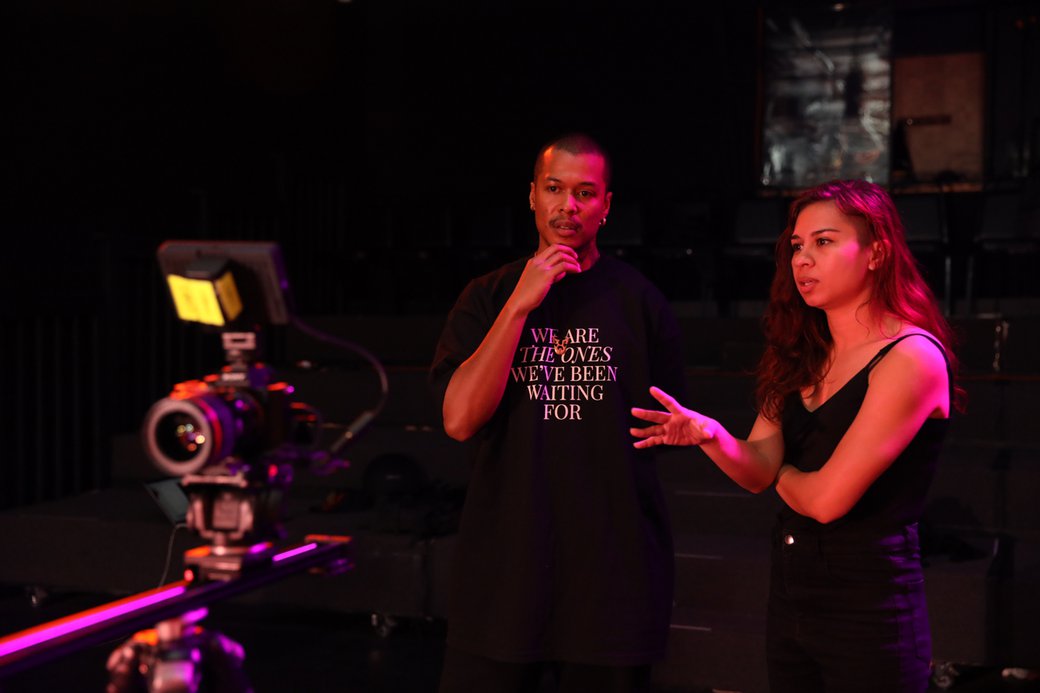 If you ask Kat Cole (MFA Film 2017) what she's been up to since graduating from CCA, pull up a seat and plan to stay a while. There's a lot to share. A trained dancer and filmmaker, Cole is a talented goal-getter who has found many creative ways to merge her multidisciplinary interests, skills, and activism.
Recently she's worked as an associate producer for independent documentary filmmakers in the Bay Area, and directed and produced several short films within her own communities. "I'm currently working on a performance piece, QUAKE, an immersive movement-based performance about mental health through the perspective of Asian American artists," she says. QUAKE, slated to premiere in spring 2022, incorporates contemporary dance, visual media, and new technologies and is funded by the Kenneth Rainin Foundation and the Center for Cultural Innovation.
Her CCA thesis film screened at the Roxie Theater last fall, alongside work from other Filipinx filmmakers in a program curated by celebrated Bay Area film director H.P. Mendoza. A portion of ticket sales were donated to Bindlestiff Studio, a community-based performance showcase for emerging Filipino American and Pilipino artists.
Around the same time, Cole was helping launch Black X Film Festival alongside a collective that included several other CCA graduates. The weekend-long virtual film festival showcases the work of Black creators. "We had over 400 views in 10 countries, with films by 19 filmmakers," Cole says. "I'm excited that the festival will be happening again this year."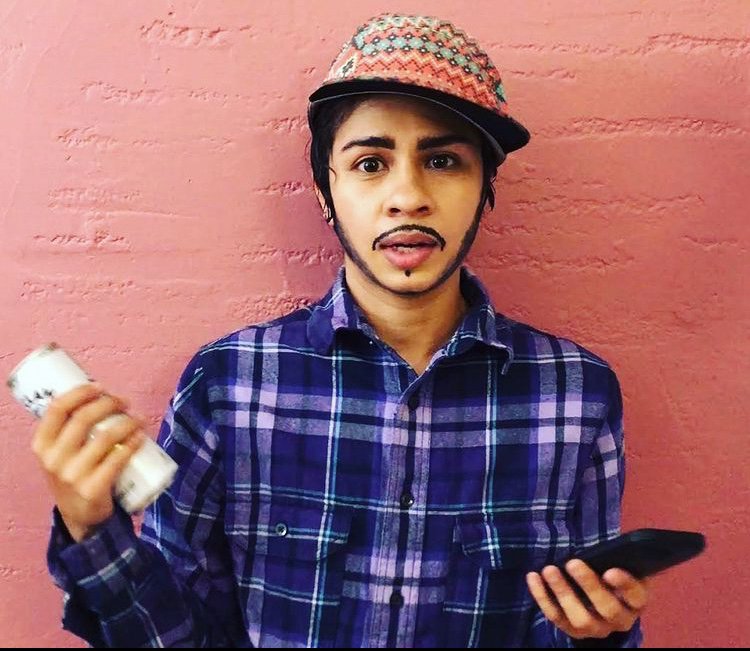 Last but certainly not least, Cole has also brought her film experience to her previous work in live performance—including one particularly spicy project: "Shortly after I graduated CCA, I also got into performing as my drag persona, Sir Acha," Cole says. "It's always exhilarating performing drag! Nowadays, drag shows have moved virtually, using pre-recorded performances. This has been a great opportunity for me artistically since I'm now creating drag performances for film."
She's currently co-directing UP ON HIGH, a short film series featuring drag artists and contemporary dance in an exploration of queer legacy, and organizing the 7th annual Tiny Dance Film Festival, a collection of dance films that prioritizes works by marginalized communities.
We caught up with Cole at the end of 2020 to learn more about what informs her community-minded practice and advice she'd give to CCA students.
"I found a lot of joy in choreographing the camera and wanted to have a more formal and technical knowledge base in order to transition my career from arts administration into film."
(MFA Film 2017)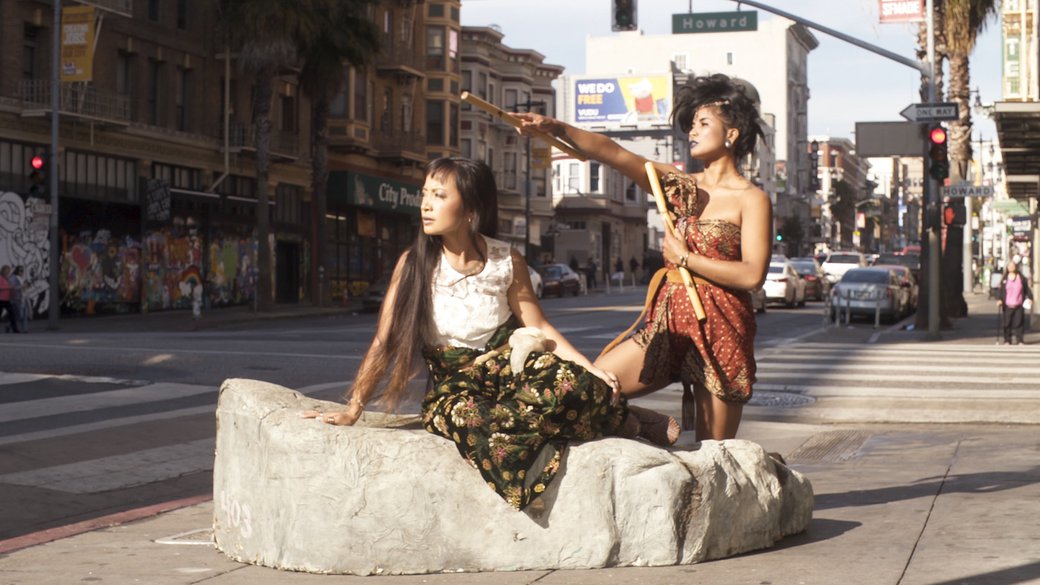 Q. Why did you decide to study film at the graduate level?
A. I had been really drawn to film after I had made a few dance films with my performance company, Detour Dance. I found a lot of joy in choreographing the camera and wanted to have a more formal and technical knowledge base in order to transition my career from arts administration into film. I selected CCA because I already had firm roots in the Bay Area, and I wanted to continue being an artist here. I also admired several of the professors who were in the department and looked forward to learning from them.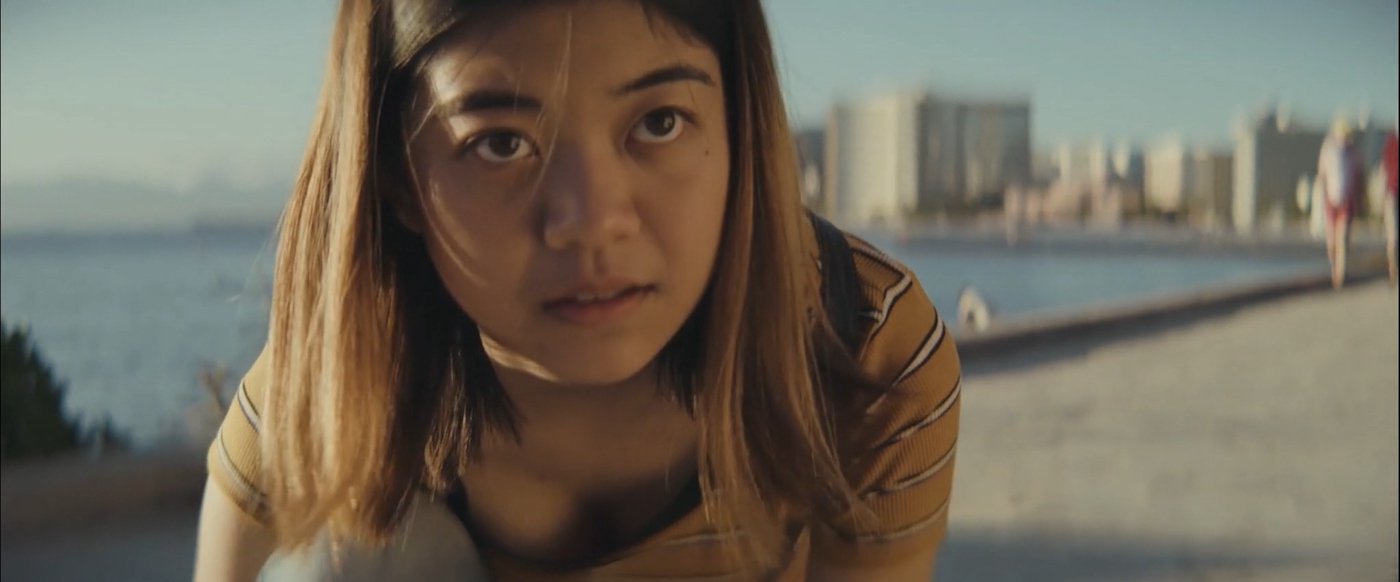 Q. How did attending graduate school transform your filmmaking goals and practice?
A. In grad school I was exposed to a wide variety of filmmaking styles, from experimental to narrative forms. Coming from a dance background, I really appreciated learning about the more experimental approaches to film in both genre and process, and further honing in on my own artistic process. I also learned a solid level of producing skills, which has been super valuable to me in my current career trajectory.
Q. What's one bit of advice you wish you could have given yourself as a CCA student?
A. I have two pieces of advice. First, don't let your practice be insular and limited to only within your program. Being a student is a great time to also make connections beyond your campus. Reach out to artists you admire in the Bay Area, go for internships, and start offering your skills to the communities that you want to be part of and build up your body of work before you're no longer a student. What I've learned the most about being in film is that a lot of your work comes from your connections—since graduation, I've only received one job just from my resume alone. The rest of my work has been through recommendations and my network.
Second, uplift the work of your peers in your cohort. I was so fortunate to be part of a group of grad students that really supported each other during our time at CCA. A lot of us are still close with one another to date and have worked on projects together since then.
— Jackie Mantey
February 18, 2021