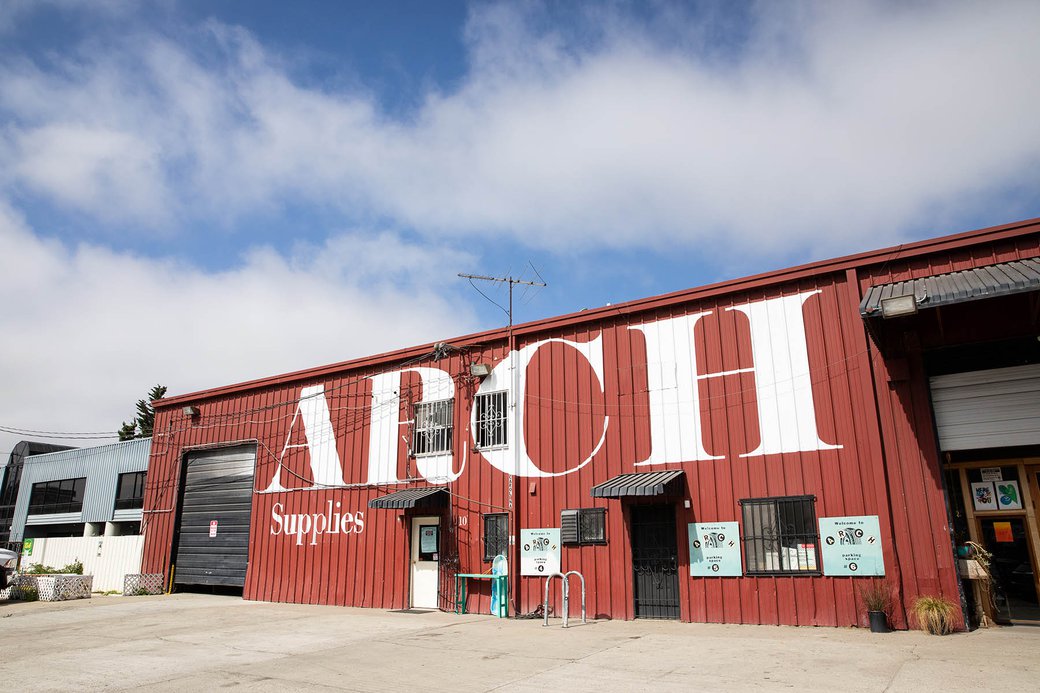 ARCH Art Supplies has been the go-to location for California College of the Arts students and faculty since the store moved to Potrero Hill 20 years ago. In August 2021, ARCH is moving from its current location at 10 Carolina Street into the street-level retail space in CCA's Blattner Hall (1490 17th Street, San Francisco), bringing the art supply store just a few steps out the door for many of CCA's on-campus residents.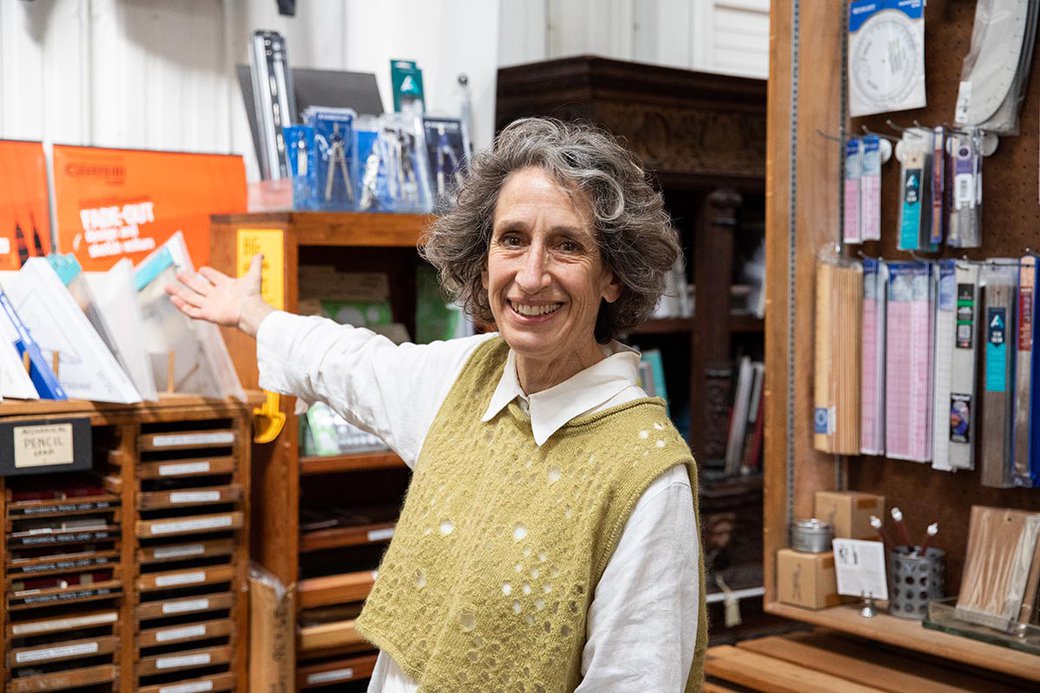 Susie Coliver, ARCH's owner and founder, is excited to be more tightly integrated with the college community. One of ARCH's intentions over the last 20 years has been to evolve its offerings alongside CCA students' use of cutting-edge technology, stocking materials based on student and faculty needs alongside curated class kits and CCA swag. "Because CCA's students are doing such ground-breaking things with 3D printing, CNC machines, laser cutting, and computer-generated design, we've upped our game to provide the tools and supplies they need. We're probably the only art supply store in the country which also stocks plywood and rotary sandpaper, cast acrylics and REN foam blocks, Killer Red (VHB) tapes, and the like," says Coliver. ARCH makes sure to have on hand the materials that students would otherwise have to search for at multiple specialty shops. "We try to be a one-stop-shop for those hard-to-source items."
Once they've settled into the new storefront, Coliver plans to embrace ARCH's location below one of CCA's on-campus residence halls by dedicating the store's windows to CCA student artwork, creating a gallery viewable to passers-by.
The new Blattner Hall location is just the latest iteration in ARCH's long history and continuous evolution. In 1978, Coliver—then just 25 years old—opened ARCH in Jackson Square as a drafting supplies store, making it the premier place for architects, engineers, graphic designers, illustrators, and students in the area. "Anyone designing anything at the time needed the equipment," says Coliver, who is also a principal at Herman Coliver Locus Architects. "But once the personal computer became broadly used in the 1990s, drafting supplies became obsolete almost overnight." 
ARCH took that as its cue to morph into an art supplies store—stocking new products and meeting the needs of San Francisco's art and maker community. The store moved to 17th Street in Potrero Hill in 2001, in part to be closer to CCA, and remained in that location until 2014 when they were evicted to make way for a different type of tenant.
Without another location lined up—"we were literally wandering at that point," says Coliver—David Meckel, senior advisor to CCA's president, stepped in to arrange for a pop-up location for ARCH on campus in the student center lounge, which was accessible to both CCA and the public.
The store eventually relocated full-time to 10 Carolina Street. "We moved in there five years ago, and we had high hopes for how the store would thrive in a locale so close to the school," says Coliver. But then the COVID-19 pandemic hit, and, along with the ongoing difficulties of competing with online retailers, created unprecedented hardships for ARCH in 2020. 
Coliver was trying to figure out a viable path forward when she put in another call to David Meckel. "David has always been so supportive and said look, don't close your doors yet. Let me put my thinking cap on and see what we can do." 
"We wanted to see how CCA could help, and we had the retail space available below Blattner Hall that seemed like the perfect fit," says Meckel.
The move is a win-win situation for both ARCH and CCA, which benefits from having the store—and its knowledgeable, experienced staff—so close to campus.
ARCH brings a community and cultural element that not only enhances CCA, but the entire community."
senior advisor to the president
"There was no way we could envision CCA without ARCH," says Meckel. "They're one of just a handful of independent art supply stores remaining in the Bay Area and have been an integral part of the San Francisco art and design scene for 43 years. They bring a community and cultural element that not only enhances CCA, but the entire community."
—Taryn Lott
July 27, 2021
ARCH on view