California College of the Arts (CCA) is proud to award an honorary doctorate degree to inspirational artists, designers, and thinkers each year at its Commencement Ceremony. The college also recognizes distinguished alumni as featured speakers each year.
This year, CCA is thrilled to announce Mildred Howard as the degree recipient at the 116th Commencement Ceremony held Saturday, May 13, 2023 at the Sydney Goldstein Theater in San Francisco. The college is also honored to recognize distinguished alumni Nastaran Mousavi (MArch 2013) and Dane Bunton (MArch 2013) from Studio BANAA, who will deliver the address at the Master's Commencement Ceremony.
A key figure in the Bay Area art scene for over 50 years, Howard is known for her large-scale sculptural installations, public artworks, and assemblages. Howard's work has been celebrated globally at international venues as well as local museums, including the Town House Gallery, Cairo; Walcot Chapel, Bath, England; ICA's Vita Brevis, Boston; SFMOMA, and the Museum of African Diaspora, among others.
Over the span of her career, Howard's artwork has focused on themes of home and belonging, as well as race, gender, and culture. She has said that one common theme in her work is the use of "everyday material" such as glass bottles, frying pans, and silverware, which evoke issues of cultural identity and memory. Influenced by social activism and community, Howard is also an educator, having taught at major universities and art institutions including CCA, Stanford University, San Francisco Art Institute, and Exploratorium Institute.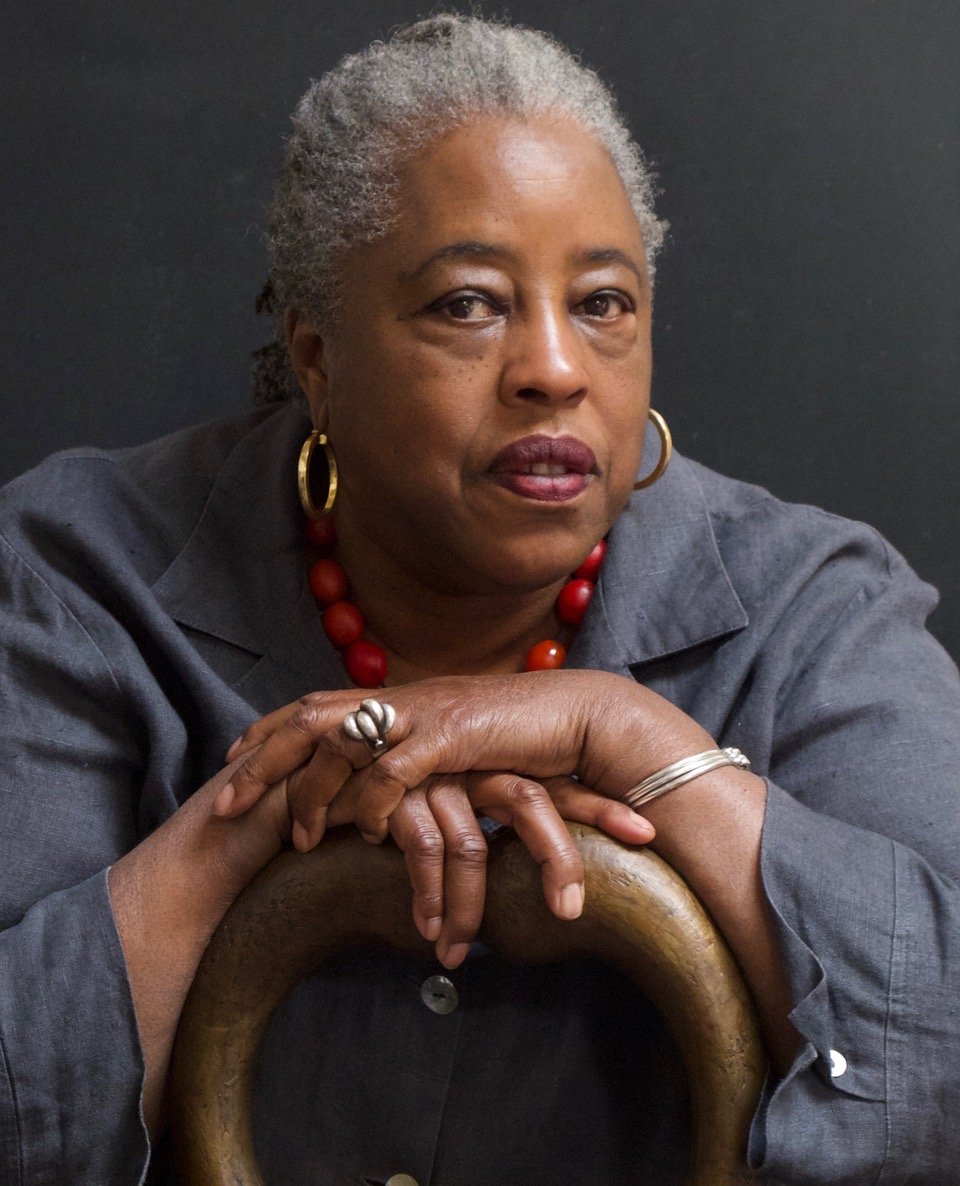 About Mildred Howard
Mildred Howard has worked in the community in numerous ways, including teaching the integration of art and science in the Institute for Inquiry at San Francisco's Exploratorium and as Executive Director of the Edible Schoolyard at Martin Luther King Middle School in Berkeley, California. Her work is included in major collections including: The Museum of Glass, Tacoma, WA; Museum of Contemporary Art, San Diego; Jordan Schnitzer Family Foundation; Tweed Museum, University of Minnesota; Hampton University, Hampton, VA; de Young Museum, San Francisco; and The San Francisco Arts Commission. Howard is represented by Anglim/Trimble (San Francisco), Parrasch Heijnen (Los Angeles), and Turner Carroll (Santa Fe) Galleries.
Howard has been awarded prestigious honors from 500 Capp Street, the San José Museum of Art, the National Coalition of 100 Black Women, the Nancy Graves Foundation, the Alameda County Women's Hall of Fame, the California State Senate, the Certificate of Special Congressional Recognition from Congresswoman Nancy Pelosi, among many others. She has also received the Joan Mitchell Award and the Lee Krasner Award from the Pollock-Krasner Foundation, as well as the Master Artist Award from several institutions including the Kala Art Institute in Berkeley and the Atlantic Center for the Arts.
Graduate Commencement Ceremony
Prior to the undergraduate ceremony, a Commencement Ceremony for students in CCA's graduate programs will be held at 9 am on May 13, also at the Sydney Goldstein Theater in San Francisco. As the featured distinguished alumni, Nataran Mousavi and Dane Bunton from Studio BANAA will speak at the master's Commencement Ceremony.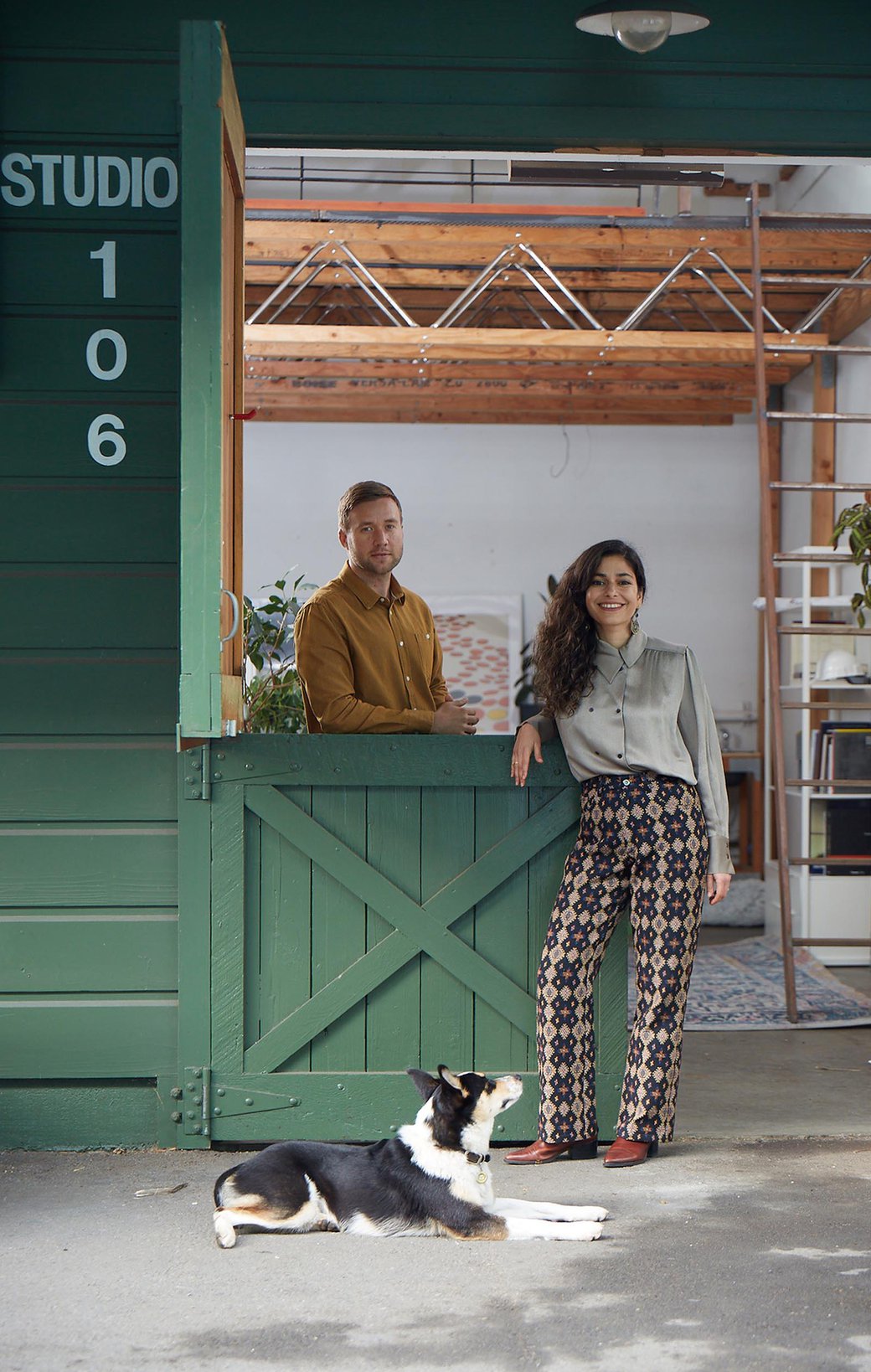 About Nastaran Mousavi, RA
Nastaran Mousavi is a licensed architect and co-founder of Studio BANAA, an architecture and design firm based in San Francisco, California focused on hospitality and community projects. Being a first generation immigrant herself, she has a passion for working closely with nonprofit and community groups from diverse backgrounds, to provide a high level of design tailored specifically to the client's unique and rich history, culture, and story.
As the acting Design Director at Studio BANAA, Mousavi oversees all aspects of the creative design process. This role enables her to navigate clients and internal staff, to challenge and push creative boundaries, and to act as a consistent voice for all projects that come through the studio. The projects she has led and designed have been featured on platforms such as Hospitality Design Magazine, Interior Design Magazine, DesignMilk, Architect Magazine, and ArchDaily.
Aside from leading the design direction in the studio, she has been active as a juror and a lecturer at the Academy of Art University, UC Berkeley, California College of the Arts, AIA East Bay Design Awards and others. She is a board member of Deborah Slater Dance Theater in San Francisco, taking an active role in the local art and dance community.
About Dane Bunton, RA
A local of the San Francisco Bay Area, Dane Bunton studied business and economics in undergrad before responding to his calling in architecture. This unique combination of critical thinking and life-long interest in art and design has allowed Bunton to initiate and evolve conceptual ideas quickly, then translate these concepts through every technical element of every project.
As Managing Principal at Studio BANAA, Bunton plays an integral part in the initial phases of a project, acting as both liaison to the client and developer of the design concept and vision. In the studio, he takes a key role in managing the project's path to completion, from overseeing the studio's technical work to navigating complex entitlement challenges. The projects he has led and designed have been featured on platforms such as Hospitality Design Magazine, Interior Design Magazine, DesignMilk, Architect Magazine and ArchDaily.
Outside of his responsibilities in the studio, Bunton has an interest in finding rare and creative opportunities to add value to properties through research, writing, and self-generated projects. He believes that architects have an invaluable impact (and obligation) to play an active role in redefining the shape of our cities and local communities.
Bunton is a licensed architect in California.