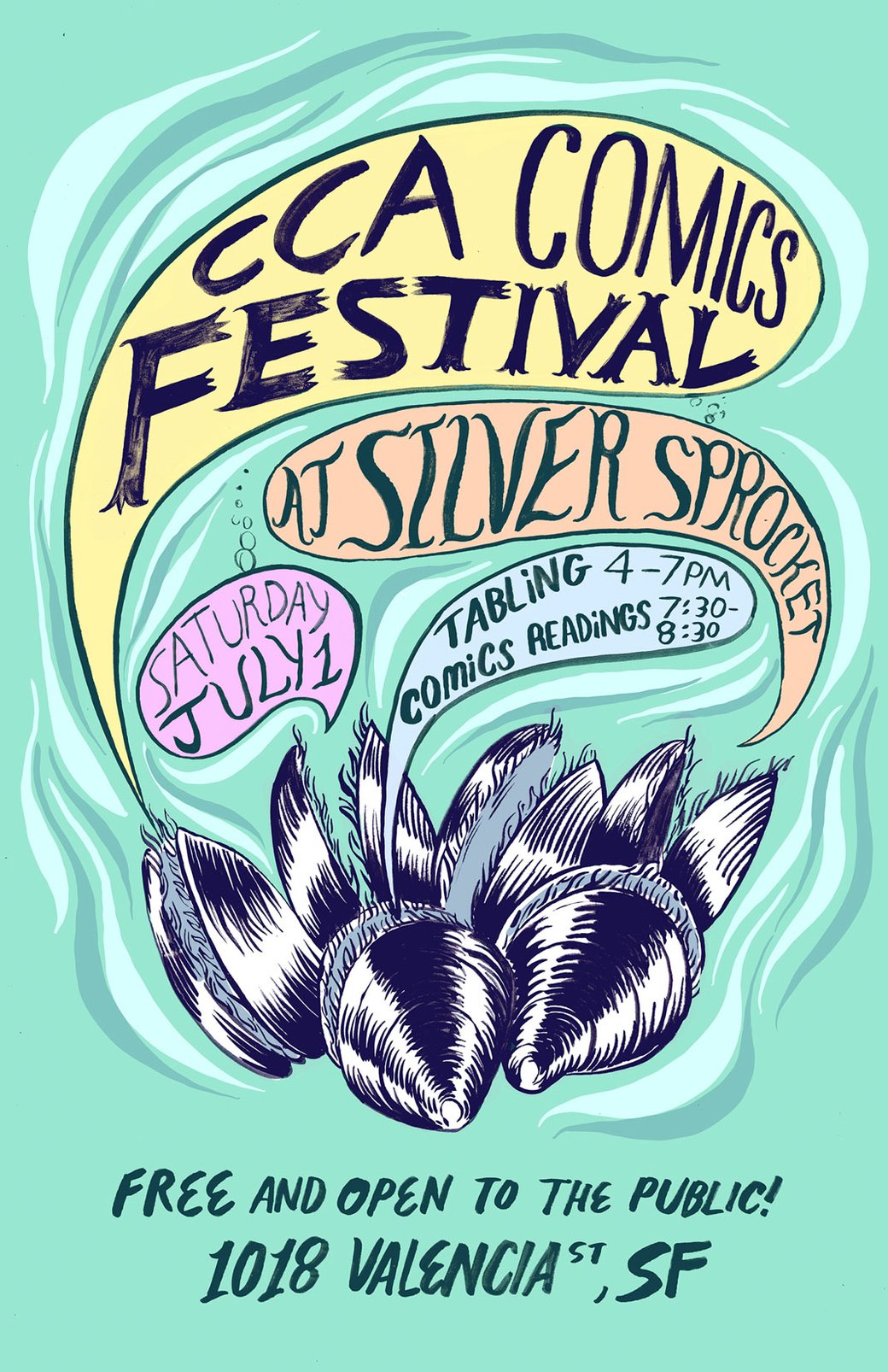 CCA Comics Festival
Silver Sprocket | 1018 Valencia St. San Francisco
Saturday, July 1, 2023 | 4–9 pm
CCA's annual Comics Festival is back! Join us at Silver Sprocket—San Francisco's finest purveyors of graphic novels and comics—to celebrate local and independent artists. Discover the latest from CCA MFA Comics students as they read and showcase fresh, original work. And browse from a wide selection of comics, zines, art prints, stickers, and more.
Tabling 4–7 pm
Comics readings 7:30–8:30 pm
Comics in the City Guest Speaker Series
Timken Lecture Hall | 1111 Eighth Street, San Francisco
The acclaimed guest lecture series hosted by CCA's MFA in Comics has returned for the program's summer session. Hear from four prominent artists on Fridays in July as they read from and discuss their captivating work. Each program is free and open to the public. A reception and book signing at the Graduate Writing Center at 195 De Haro Street follows each event.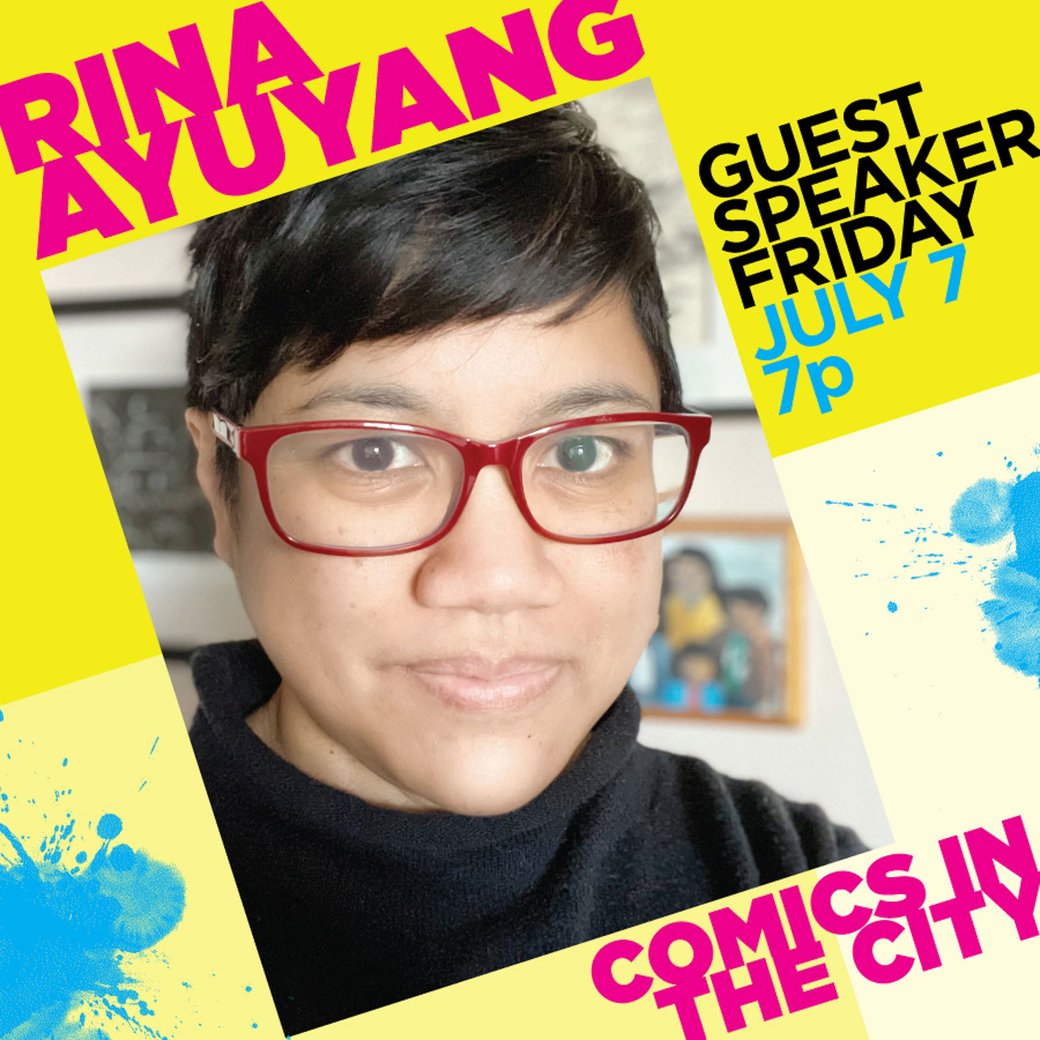 Rina Ayuyang
Friday, July 7, 2023 | 7 pm
An Eisner and Ignatz-nominated cartoonist, publisher, and podcaster, Rina Ayuyang is a local comics legend. Her new book, The Man in the McIntosh Suit, is her take on Depression-era noir featuring mistaken identities, speakeasies, and lost love in San Francisco's Manilatown. She has appeared on the best of year lists from Forbes, London Free Press, and Publishers Weekly's Critics Poll.
Ayuyang will read from her work and be in conversation with MFA Comics faculty member and cartoonist Mel Gillman.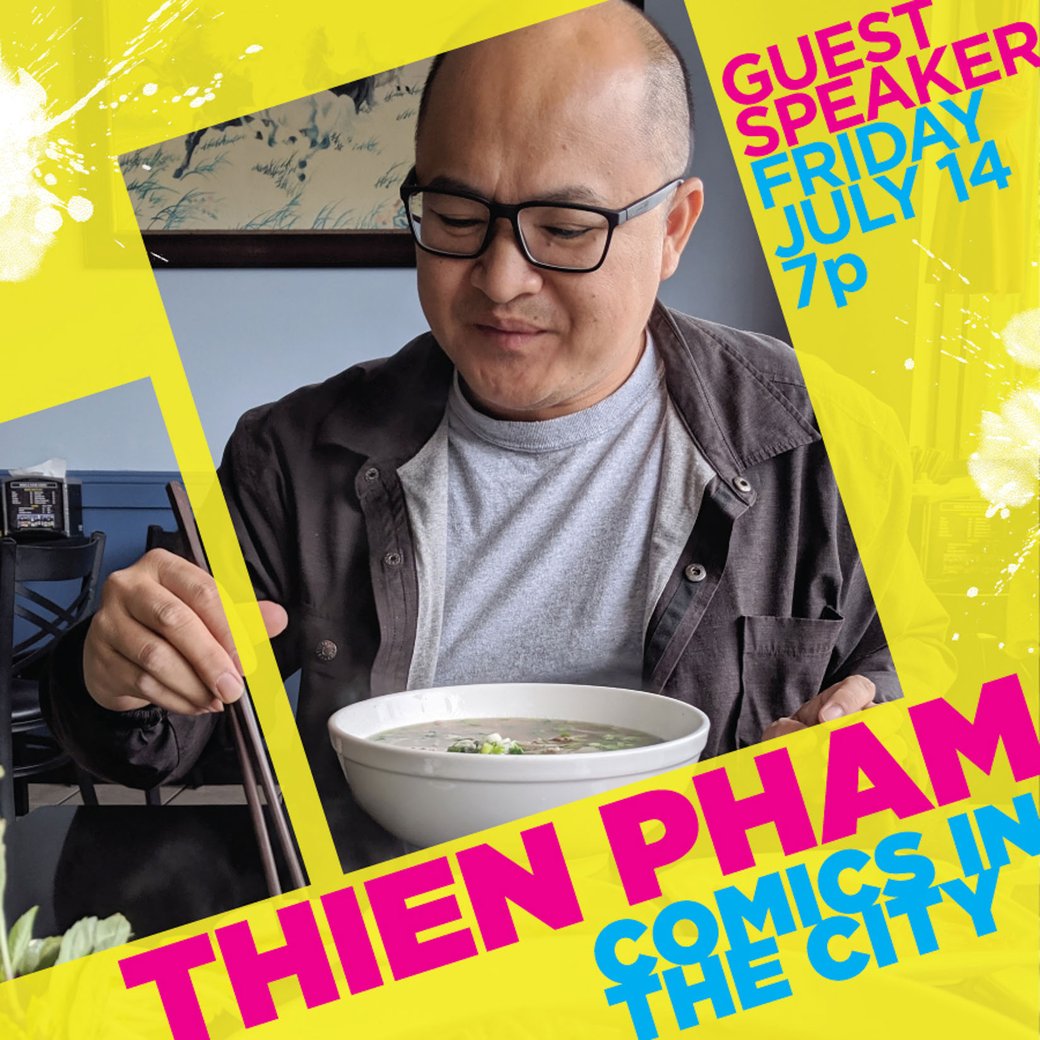 Thien Pham + Emanata Gallery Show Opening
Friday, July 14, 2023 | 7 pm
Hear from graphic novelist, comic artist, and educator Thien Pham, then join us for the opening of Emanata, a show dedicated to the art of comics. Pham's new book Family Style: Memories of an American from Vietnam is a moving young-adult memoir about an immigrant boy's search for belonging in America.
After Pham's talk, head over to 111 Hubbell Street from 8:30–10 pm for a reception and book signing with the speaker as we welcome back Emanata, a presentation of original art pages, character designs, world-building, and more by current MFA Comics students.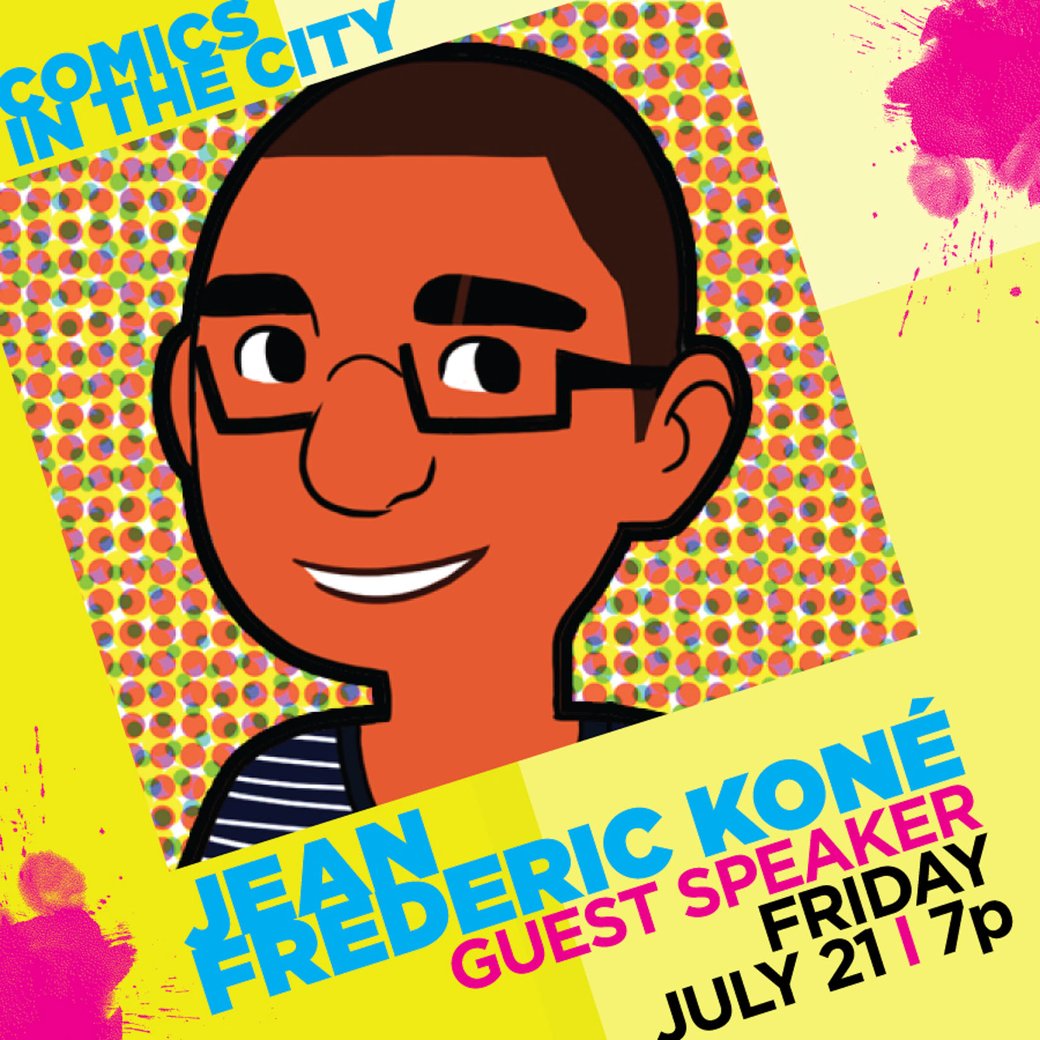 Jean Frederic Koné
Friday, July 21, 2023 | 7 pm
Jean Frédéric Koné is an Ivorian-born French illustrator and comic book author currently based in Paris. After a long stint working in webcomics with strips such as Bruise, American Freaks, and Le Princes, as well as publications in collective projects, he has debuted his first print book, Santa Frances, a slice-of-life erotic comic series following the lives and times of a group of gay guys in an imaginary San Francisco.
Koné will read from his work and be in conversation with MFA Comics Chair Justin Hall.
**Content warning: This presentation could contain graphic imagery.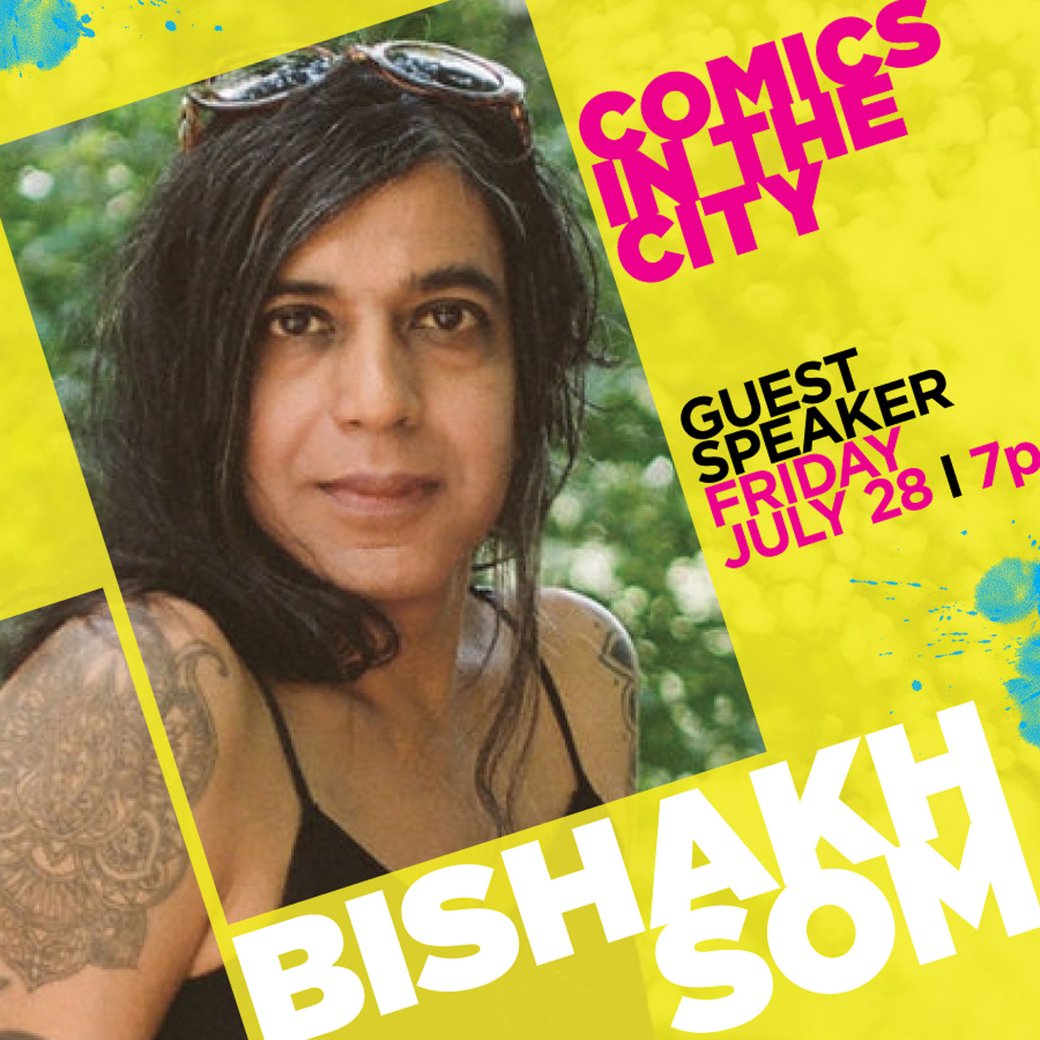 Bishakh Som
Friday, July 28, 2023 | 7 pm
A cartoonist, graphic novelist, and formally trained architect, Bishakh Som seeks to expand the vocabulary of the narratives traditionally presented in the comics medium by exploring themes of gender, sexuality, memory, and urbanism. Som has produced two graphic novels, both published in 2020, Apsara Engine and Spellbound, and she has contributed to the New Yorker, We're Still Here, and many more. She received the prestigious Xeric Grant in 2003 for her first collection of self-published stories.
Som will read from her work and be in conversation with MFA Comics Chair Justin Hall.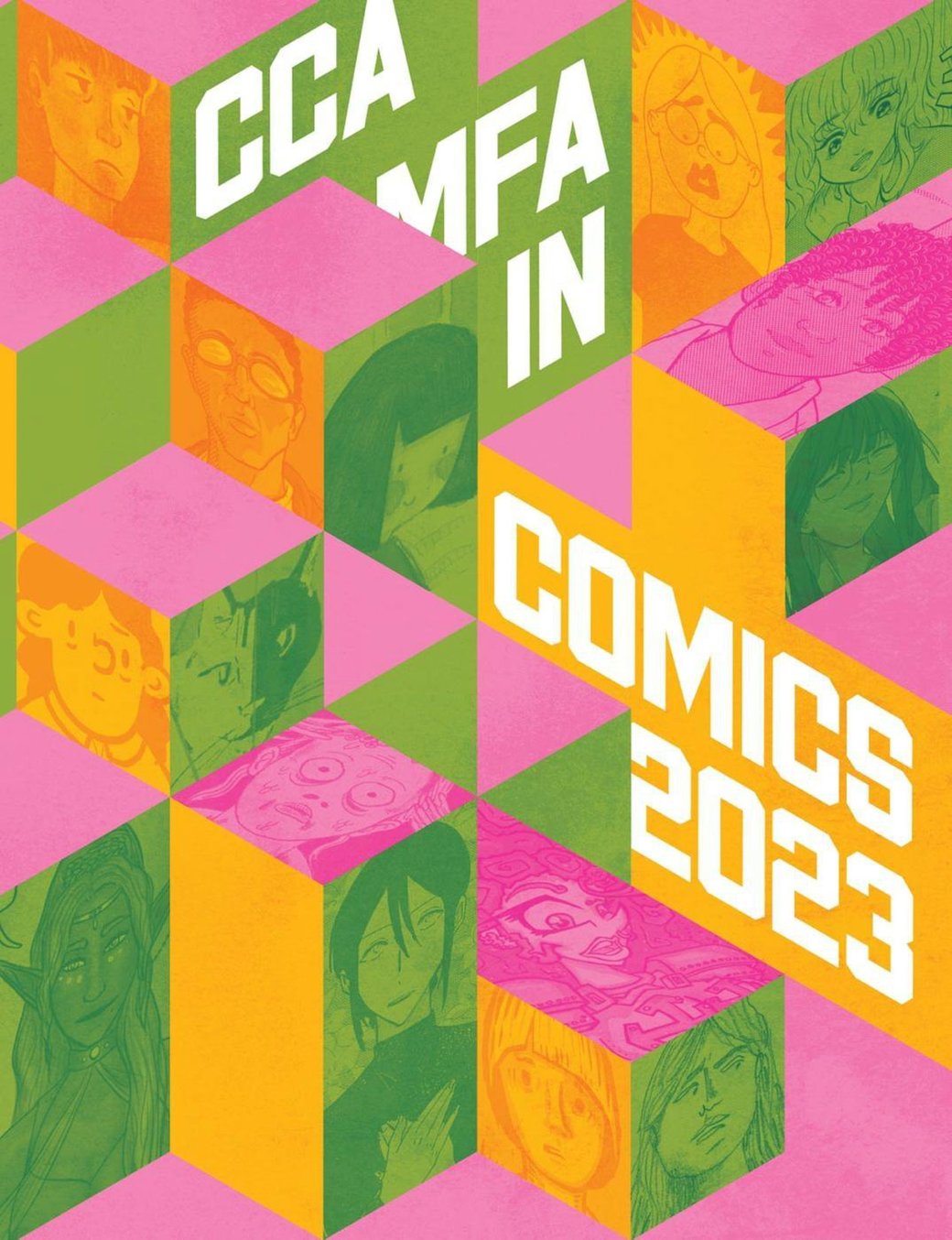 Graduate Readings
Timken Lecture Hall | 1111 Eighth Street, San Francisco
Experience the graduating class of 2023 MFA Comics take the stage for two nights of dramatic readings from their thesis work, projected onto Timken Lecture Hall's massive screen for a crowd of friends, family, and fans. A reception (and maybe even cake!) follows the readings at 195 De Haro Street. Free and open to the public.
Graduate Readings Part I
Thursday, August 3, 2023 | 7 pm
Max Barnewitz
JD Botana
Hugh D'Andrade
Jessica Eth
Elana Finkelstein
Xiangrong (Sharon) Li
Sara McGrath
Almudena Phillips
Graduate Readings Part II
Friday, August 4, 2023 | 7 pm
Fennek Pinkerton
Xinrui (Rita) Wang
Erin Andrews
Emilie Miller
Isaac Li
Jamie Straw
Julie Cardenas
Sam Moore
Haozhou (Mike) Wang
Published on June 20, 2023