The student projects from the graduate course in MDes's Social Lab reach beyond the traditional scope of design. From a mentor network to support underrepresented students in STEM, to a future ethics–focused business school competition, and a handbook for community leaders on trauma-informed community work; MDes students are focused on the larger context of the situations they work in. With a drive to shape interactions, to anticipate as well as respond; they study social structure, change theory, communication, leadership, and impact measurement.
MDes: a systems lens to create change
The CCA master of design in Interaction Design, known as MDes, is an intensive three-semester, one-year degree program where faculty with active design practices guide students as they learn to investigate and collaborate on complex problems. "The students are ambitious, highly capable professionals who use this year to position themselves to effect real change in their fields. They are interested in sense-making, they want to be social designers who think about people first, product second," says CCA Dean of Design Helen Maria Nugent.
Interaction design (commonly known as IxD), says Kristian Simsarian, MDes IxD founder and current faculty, is "a human-centered collaborative design discipline with deep skills in systems, technology, and behavior." Simsarian adds, "Technology is a powerful tool, and too many designers in Bay Area tech organizations are designing for consumers, not community." In 2015, MDes created the two-semester Social Lab course in partnership with CCA's Center for the Arts and Public Life (CAPL) to enable MDes students to gain deep experience designing for people's needs in the community, not solely creating products to make money. Tracy Tanner, assistant director for CAPL adds, "Social Lab gives us the chance to further our mission of promoting positive social impact by investing in creative practices that seek solutions to some of the most pressing problems of our times."
MDes core faculty Dasami Moodley explains that those problems exist in context: "The world is complex, and a systems lens provides a way to wade through that complexity. The systems skillset is a critical way to balance different world views and look for connection and cohesion instead of difference and competition. Systems thinking can help you see that differing world views can co-exist, that we all have connections that are key to maintaining positive momentum, or altering negative outcomes."
After one semester of grounding in research, communication, and making, MDes students begin the Social Lab course where teams meet with community partners and determine their constituents' real world needs. Nugent says, "By working with community partners, we expand the way organizations think about design, and what a designer can do." The Social Lab course, Simsarian says, fosters "diverse, agile, and collaborative teams that develop a range of concepts and prototypes; rather than individuals and silver bullet solutions." The students are taught change theory, participatory design, designing for inclusion, stakeholder analysis, adaptive vs technical challenges, circular economies and regenerative frameworks. "By embarking on real-life projects, they have the opportunity to deepen their understanding of systems-level challenges alongside individuals and organizations whose lives are directly impacted by those challenges," says Simsarian.
Design with consequence: Social Lab student projects
Students choose their own topic area for research and design. They may partner with one or several organizations in order to create the impact they envision. The important thing is that students understand "there are consequences to what designers put out into the world and they have a responsibility. A designer isn't just a pixel pusher, they have a skill set that can lead to great things," says Social Lab faculty Marc O'Brien. Sarah Harrison, who co-teaches a section of Social Lab with O'Brien, adds, "We're teaching students how to be a conductor of that impact rather than realizing the impact after they send work out into the world."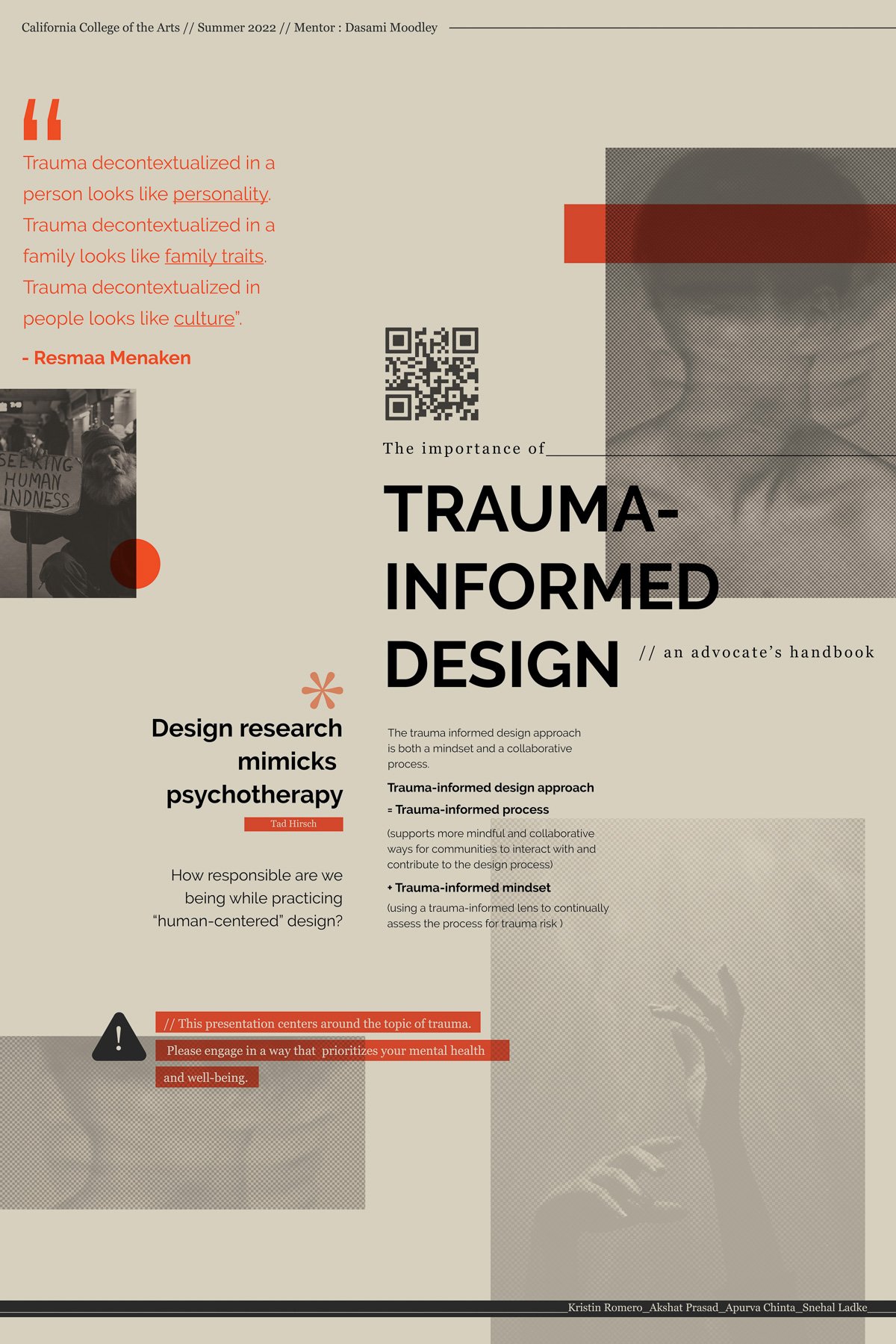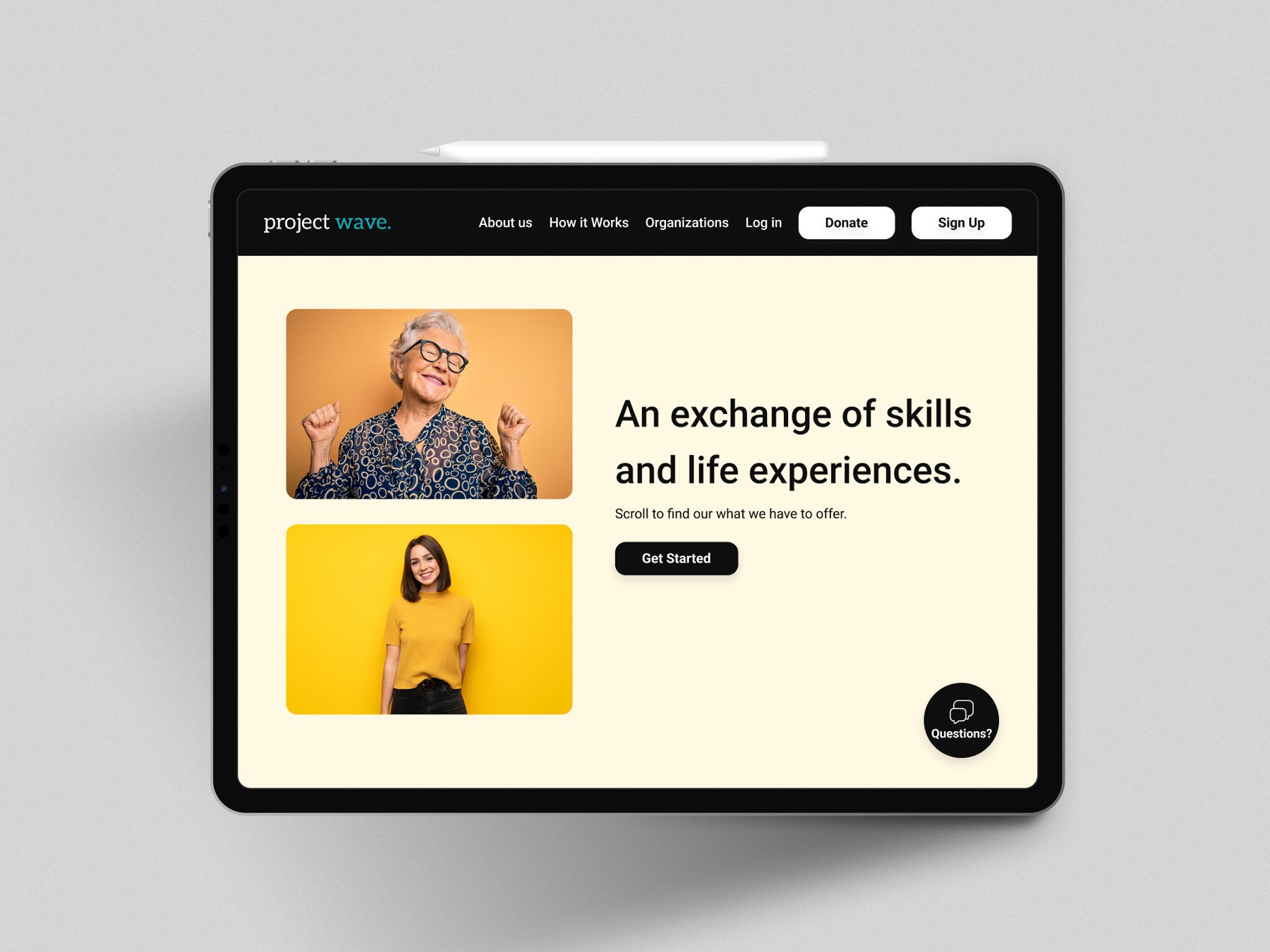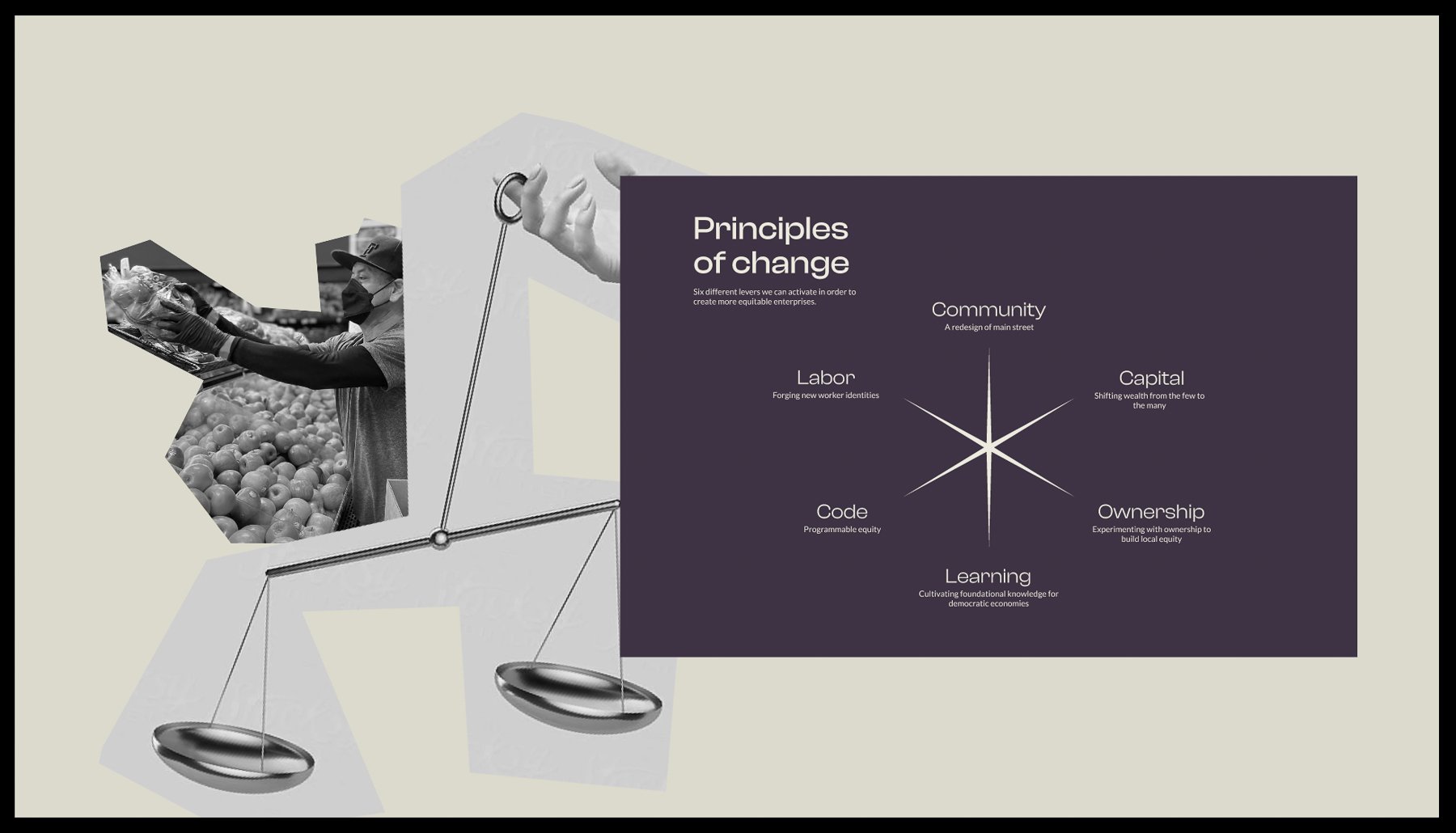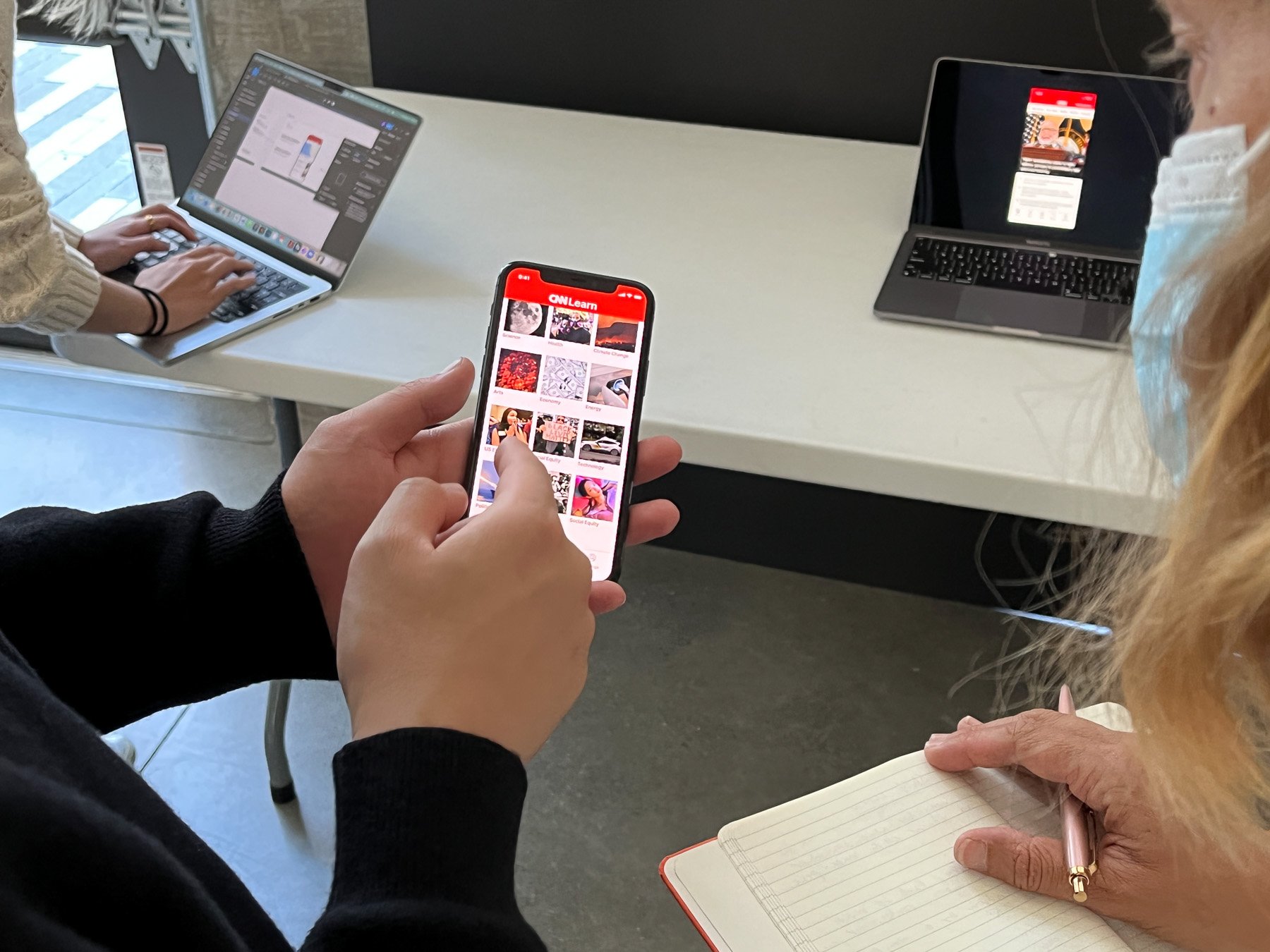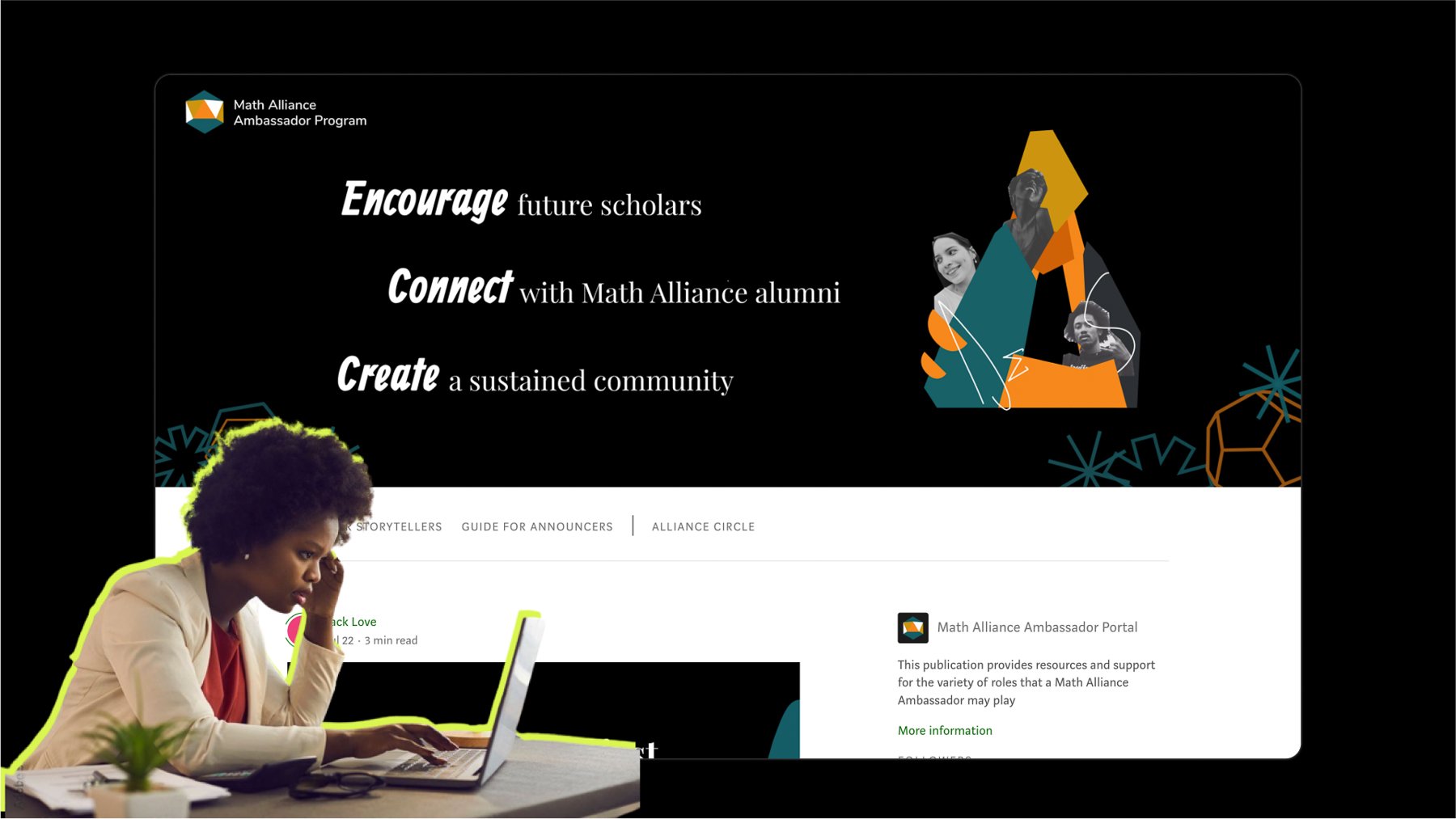 Future proofing: confidently exploring ambiguity
In last year's class Paul (PoWei) Chen, Priyanka Kumari, Adeline Soekawan, Julia Barros, Yue Xie, and Zoe Parsigian worked with the Kids & Art Foundation to develop art kits for kids with new cancer diagnoses. "They were really proactive in working with us, bringing stakeholders, managers, volunteers, staff, and others to provide feedback, to bridge the gap between our research and their understanding," says Chen. The project won an honorable mention from San Francisco Design Week, and Chen continued working with the foundation until December 2021 when he was hired full time at UXreactor. Lately he's been reflecting on the value of his degree. "A lot of my colleagues entered the field by completing a bootcamp, where you can learn basic UI tools on typical use-cases," he says. But there is something more being offered in the MDes IxD, Chen notes, it was understanding the "edge cases," coupled with learning future proofing, that shaped skill and perspective. He says, "The program prepared me to explore within ambiguity, to feel confident working with new technologies, even when I'm unfamiliar with some of the developments and terms."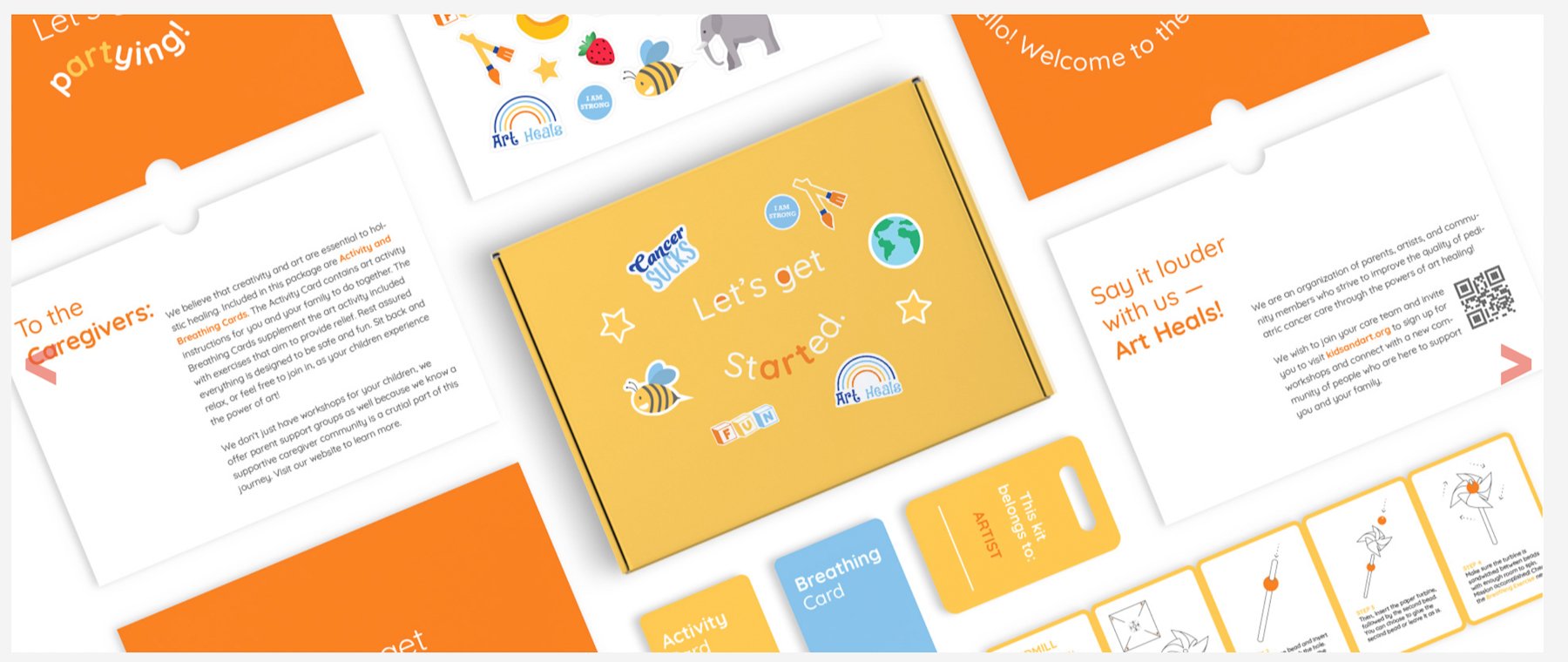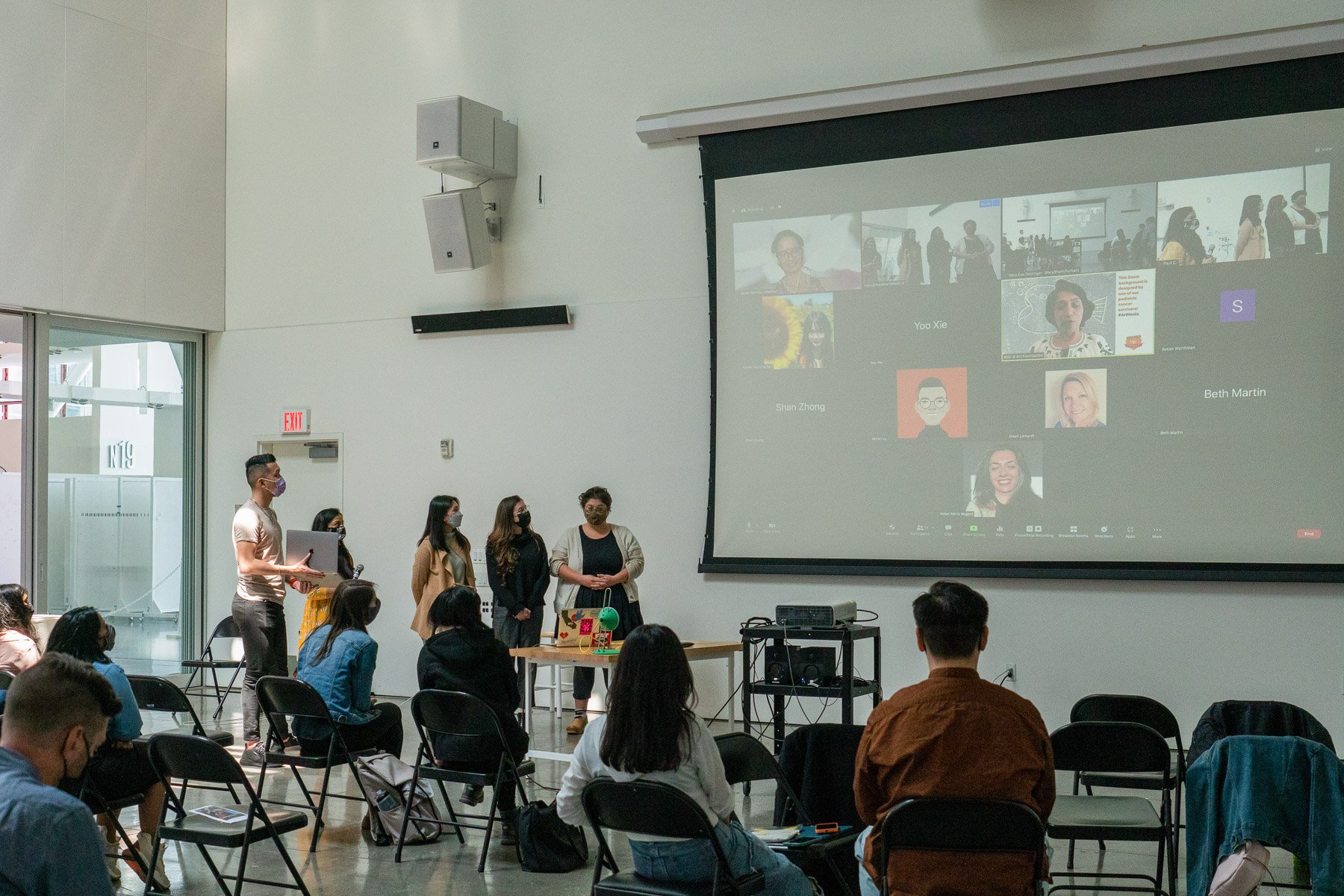 Looking forward
At the close of the Social Lab presentations, faculty Marc O'Brien reminded his students, "Design is never finished, keep iterating." That is exactly what MDes Interaction Design Chair Josh Silverman is thinking with plans to develop longer term partnerships. Moodley is rolling up her sleeves for the new group as well, "These students have endless potential in making the world a better place, and I'm excited to work with each new cohort to figure out just how they'll do that," she says.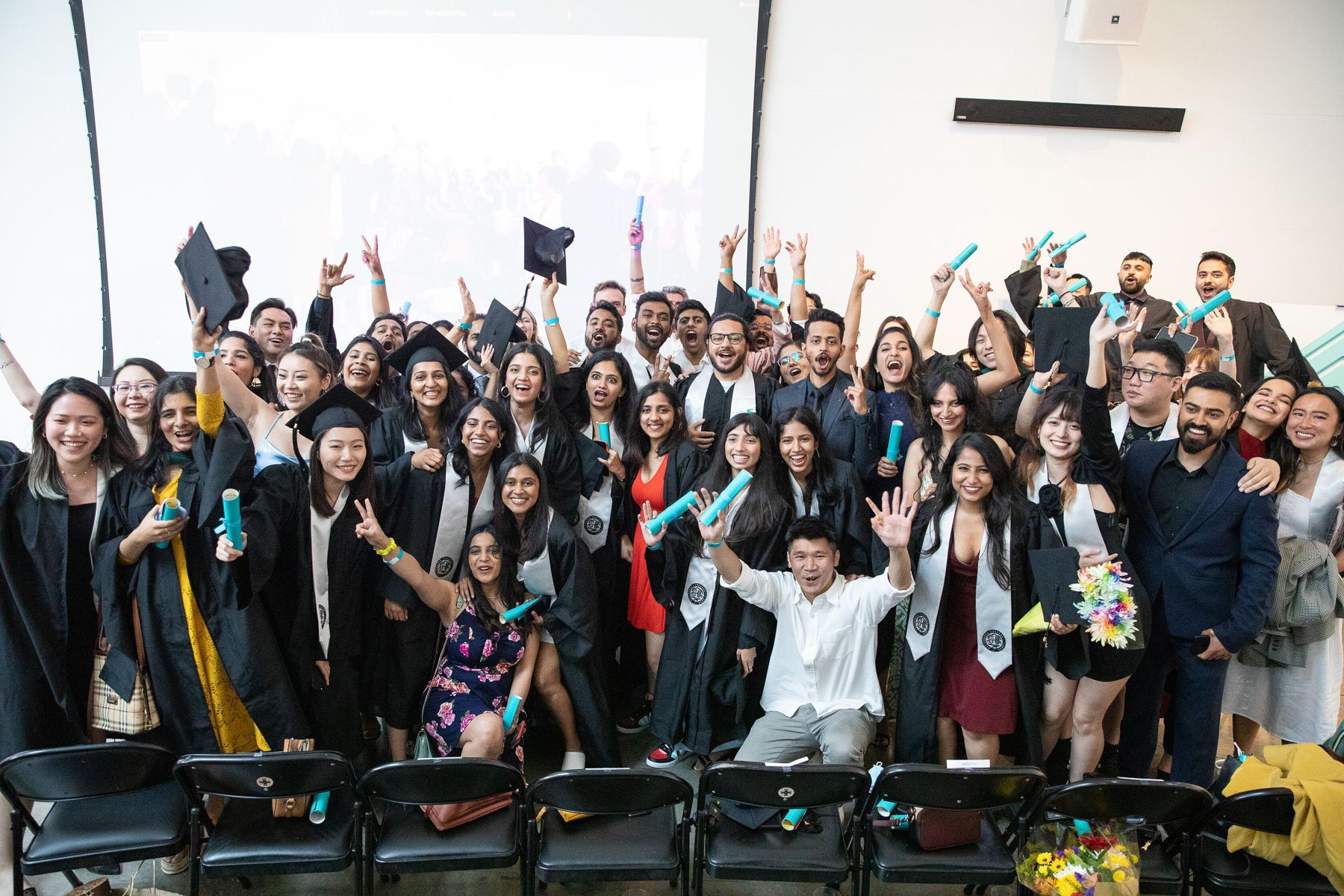 – Saraleah Fordyce
September 1, 2022