Since 2013, CCA student group 24Frames has provided its members a pathway into the animation industry—and they're not stopping now. The club's current president, Marmar Abrigo (BFA Animation 2022), shared how the student group is staying connected during this fall's fully remote semester.
This interview was conducted via email in August 2020.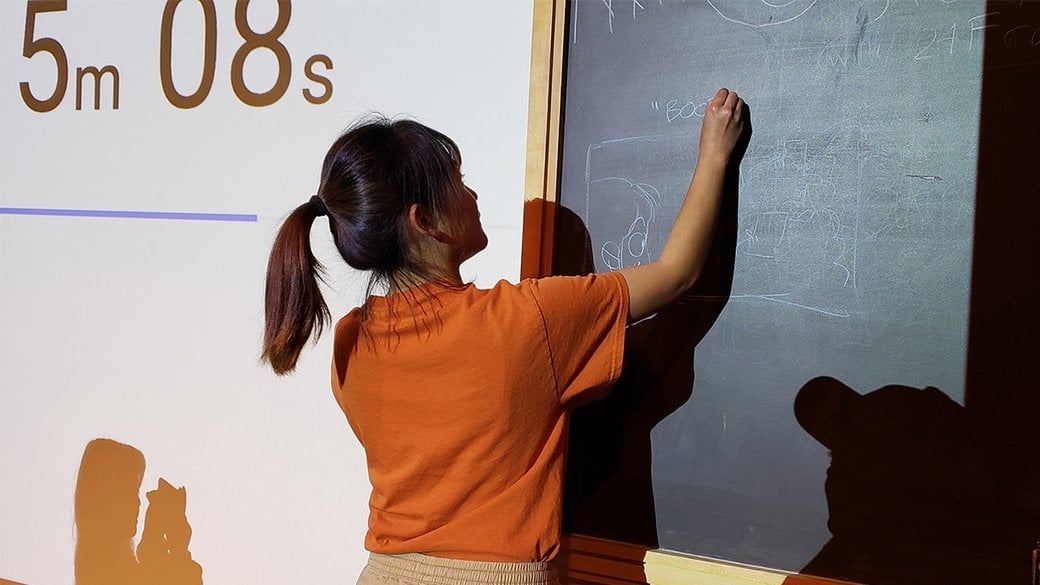 Where does the name 24Frames come from?
The name 24Frames was created not too long ago! The president before me, Tony Idarraga [(BFA Animation 2019)], decided to change the name from "Arc" (which stood for Animation Resource Center) into "24Frames" in order to establish a name that gives us our own voice—a bit more personality. I also realized the old name caused some confusion to students as they thought we were an architecture club.
The name 24Frames is exactly what it seems: There are usually 24 frames that make up a one-second sequence. For me, the first thing I personally thought of was lyrics to an animated show I like called OK K.O! from a song titled "It's Only Magic," in which the lyrics say:
Every second that you see is/
Twenty-four connected pieces/
Thank you for coming/
Thank you for staying/
Thank you for watching the show
The name we now have allows us to remember that the club has "different pieces," as animation branches out to many different career opportunities yet we're all still connected and cohesive. It suits us a lot more as we aim to be a safe place for animators to come, learn, and grow together over time—to establish a sense of community while learning information that we hope could be helpful to their processes.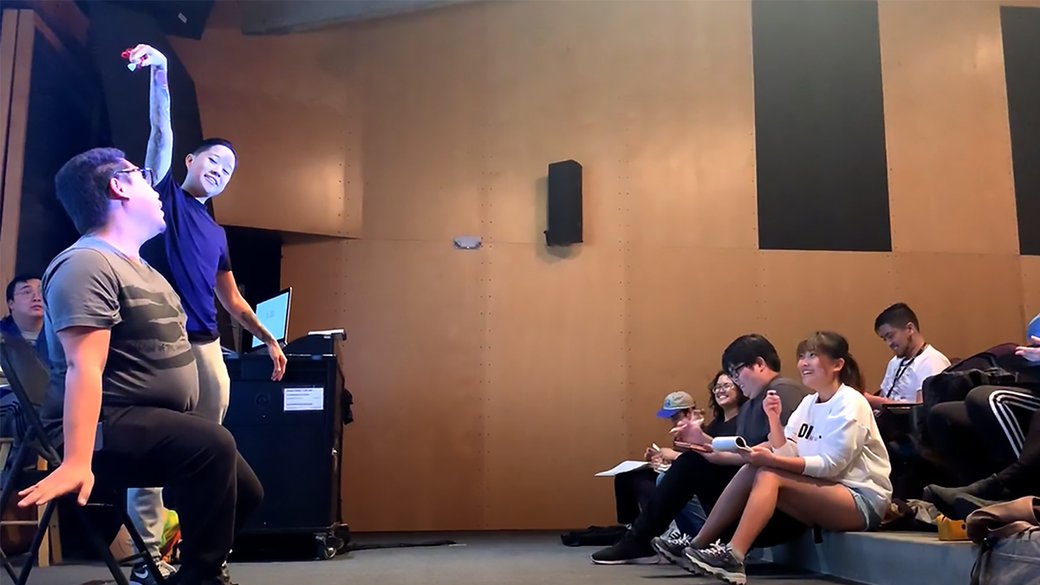 What's the focus of 24Frames? What do you hope to accomplish at CCA?
The focus of 24Frames is to provide a safe environment where people who are looking to step into the animation industry can gain more experience and knowledge about it! Animation has so many branches that open up paths to different careers. 24Frames allows the opportunities to collaborate with your fellow peers, to learn the production pipeline by working on individual projects, to grow as a better animator/artist, and to discover different types of artists and be motivated by their works. Overall, we want CCA Animation students to be well-aware and inspired, and hopefully they have fun during their time in our club!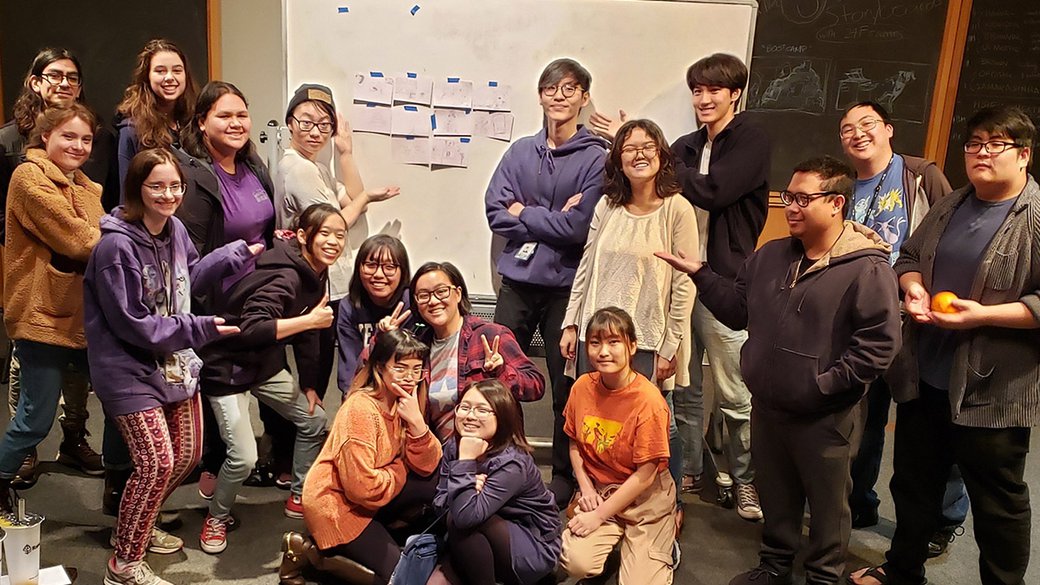 Why did you decide to join 24Frames?
I joined in 2018 because I was looking for a community that can help me grow as an artist—as an animator! I wanted to be around like-minded individuals and hopefully draw inspiration from them too. At the same time, it was nice to call this club another home of mine because I valued a lot of the people and learned so much while having a good time. I was grateful that the previous leaders and my current board members allowed me to step up and take the role as president. We've just started our leadership earlier this year and we hope to bring forward new experiences to future 24Frames members.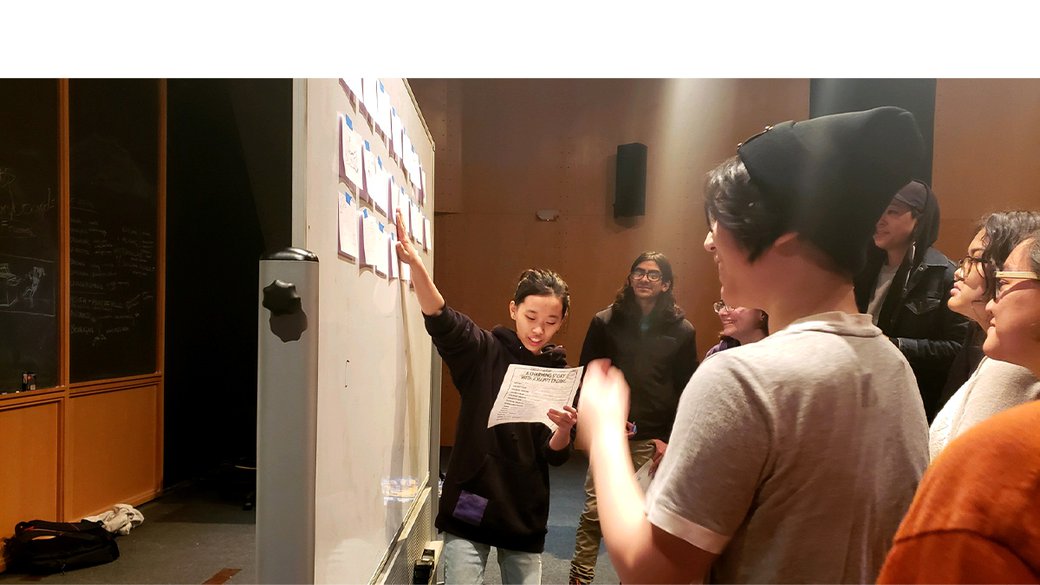 What virtual events do you have planned for this semester?
We have a variety of activities we're excited to try out! Considering the start of the new fall 2020 semester being virtual, we carefully planned what kind of events we would host that people might be interested in. Activities we want to try include: bringing out students' creativity when designing a character based on words/descriptions, figure drawing day, storyboarding madlib prompts, etc. This time around we want to give a variety of activities that not only cater to incoming freshmen and new students but to our upperclassmen too!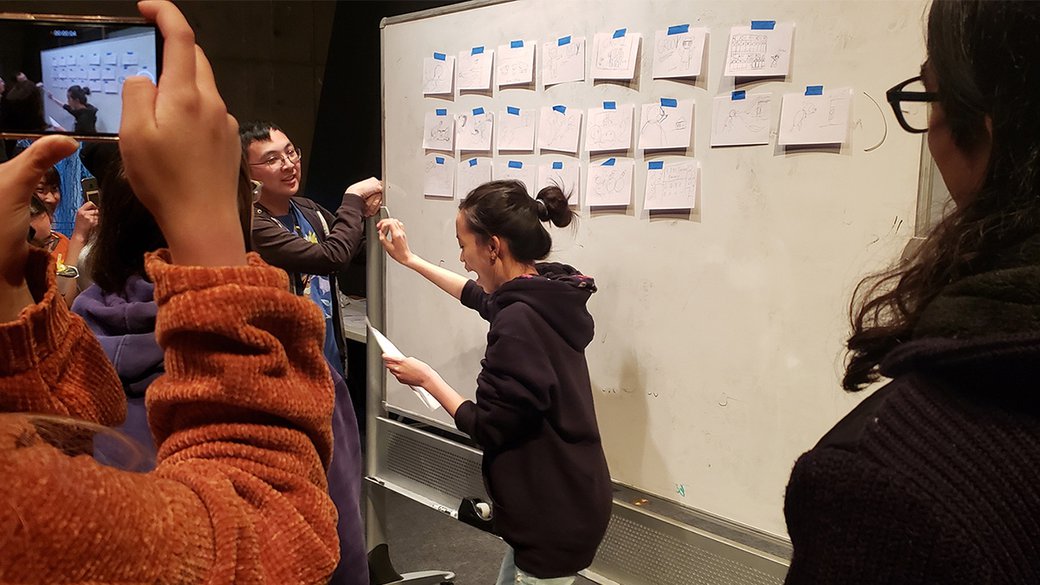 What's been inspiring you lately?
I've been inspired by friends, my animation department, and 24Frames! They're all a huge inspiration to me and keep me wanting to try harder and keep doing my best in whatever I do and aim to achieve. 24Frames and the people in the club give me lots of happiness and energy, so I truly hope I can offer as much as I possibly can to our members. During these difficult times, it's important to be able to rely on each other and help one another out!
What are the requirements for joining 24Frames?
There aren't any requirements when joining 24Frames besides coming in with an eager and curious attitude! Of course, we want our club to be a mix of professional and fun, so as long as you are respectful and are genuinely interested in what we have to offer, then we'd love to have you with us.
How can CCA students join 24Frames?
Students can fill out our Google form or contact our PR officers Hallie Erfourth ([email protected]) and Keith Tran ([email protected]). The deadline for interest-check just passed, but we're always open to new members.
—Brooke Vlasich
October 1, 2020