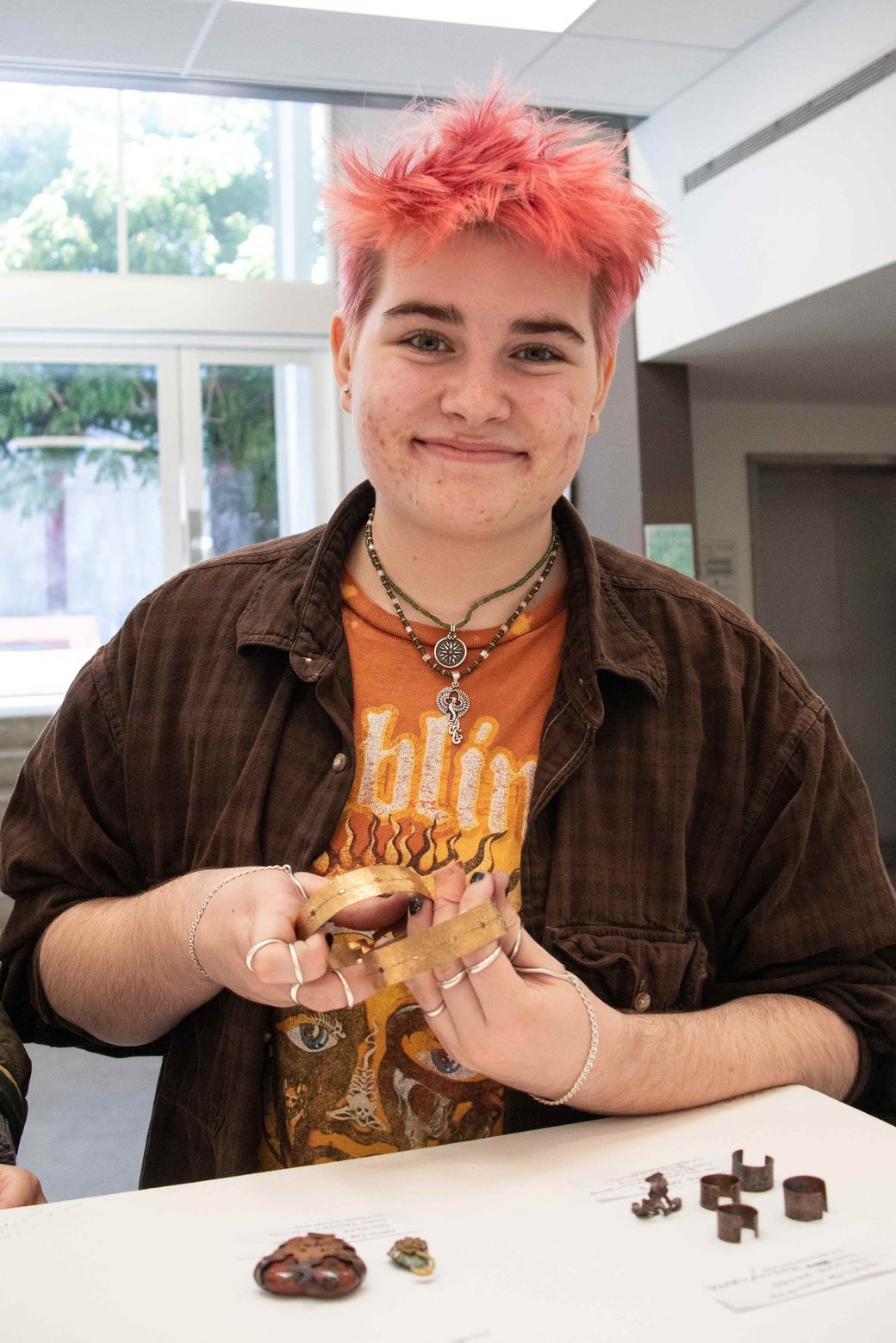 Meet other art lovers from the Bay Area and beyond
CCA Atelier, named after the French word for "workshop," provides curious young high school students an opportunity to hone their skills and practice new techniques through intensive discussion and activity.
Atelier's non-credit, non-residential youth programs are held in San Francisco throughout the year. All high school students (ages 14-18) are eligible to attend weekend-long intensives and multi-week classes in the fall and spring. And in the summer, ninth- and tenth-grade students can attend enhanced weeklong studio offerings, culminating in a student exhibition for family and friends.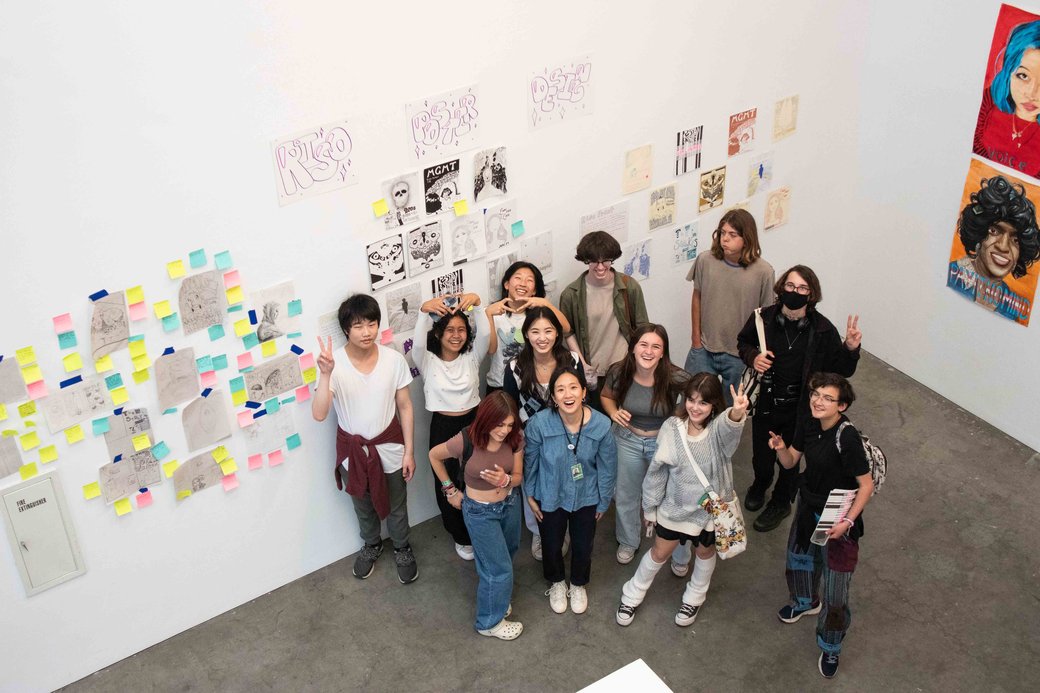 Explore a range of interests in topic-focused intensives
Atelier offers accessible, flexible, and immersive learning experiences in a variety of art and design topics. Each Atelier instructor is a practicing artist or designer with experience teaching high school-aged students. Our instructors help Atelier participants investigate their interest, get hands-on with new materials, and create pieces they can use in future art and design school applications.
Recent fall and spring weekend workshops
Animation
Figure Drawing
Mixed Media & Collage
Illustration
Industrial Design Prototyping
Fashion Upcycling
Cyanotypes & Fashion Design
Screenprinting
Experimental Photography
Recent weeklong summer workshops
Black & White Photography
Digital Photography
Screenprinting
Printmaking
Animation 2D
Architecture & Interior Design
Ceramics & Drawing
Comics & Graphic Novel
Graphic Design
Fashion Design & Textiles
Film & Writing
Illustration & Drawing
Jewelry Making & Metal Arts
Painting & Drawing
Sculpture & Drawing
Sign up directly or apply for a scholarship
There is no application for Atelier. You can sign up directly by registering for a specific workshop and paying the tuition. Upon purchase, you will receive a confirmation email and a link to the required enrollment agreement form, which you will need to complete to finalize registration and secure your student's spot. If you are registering for a summer Atelier program, you will also need to provide a high school transcript indicating your student's current grade level.
Summer scholarships are available
We offer a limited number of CCA summer program scholarships to summer Atelier applicants who have significant financial need. Please only apply if your student could not otherwise afford to attend summer Atelier. Please note: Scholarships do not include the lunch and snack fee.
Rather than registering for a specific workshop directly, submit a summer Atelier scholarship application and indicate your workshop choices within the application. You will also be required to submit the following:
A high school transcript indicating your student's current grade level
A copy of a parent or guardian's recent federal income tax return
A written statement that describes the financial need and the applicant's interest in the program
A name and phone number for a current high school teacher or counselor.
Key dates
Fall Atelier
August 2023 / Registration opens for fall
October - December 2023 / Classes and workshops
Spring Atelier
December 2023 / Registration opens for spring
February - May 2024 / Classes and workshops
Summer Atelier
January 15, 2024 / Registration opens for summer
May 1, 2024 / Scholarship deadline
June 17-28, 2024 / Summer Atelier two-week program
Contact us anytime
We believe creativity is a lifelong experience that expands the potential of communities and individuals alike. How can we help? Email [email protected].