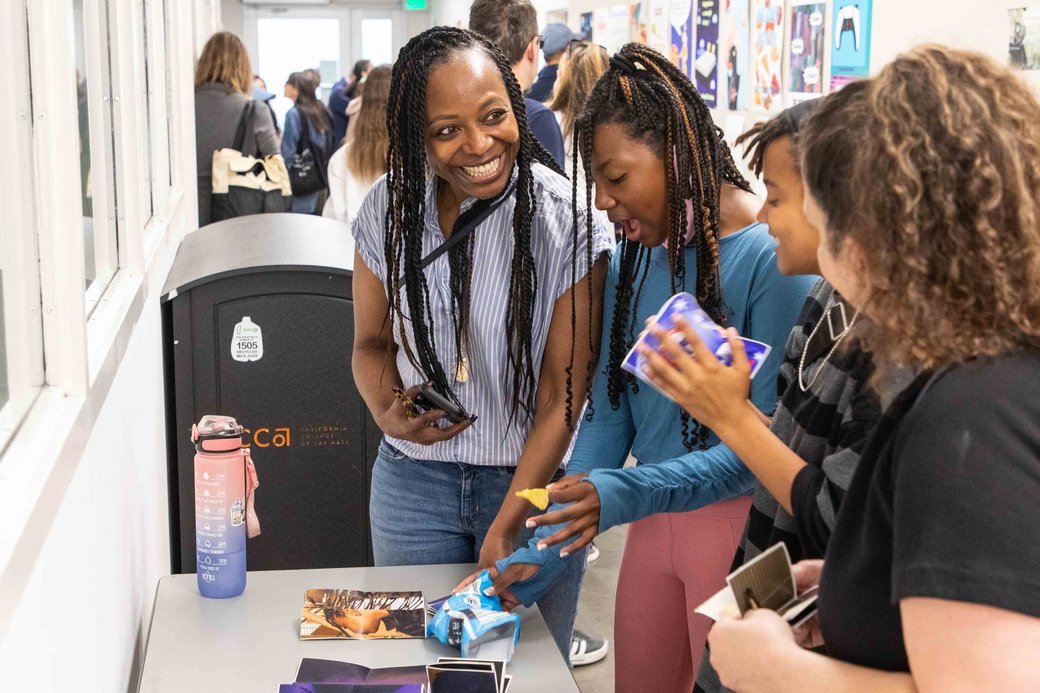 Make art and make friends on campus
Students currently in sixth, seventh, and eighth grade — of all skill levels — are eligible to attend Young Artist Studio Program (YASP) on our San Francisco campus. The weeklong, all-day CCA summer program is designed for middle school students to experience art and design school and be immersed fully in the practice of artmaking.
Classes meet in the morning and afternoon, with a 45-minute break for lunch in Makers Cafe on campus. Each day, students work on various projects based on their chosen studio topic area. At the end of the week, family and friends can see and celebrate what the young artists have created at a student exhibition.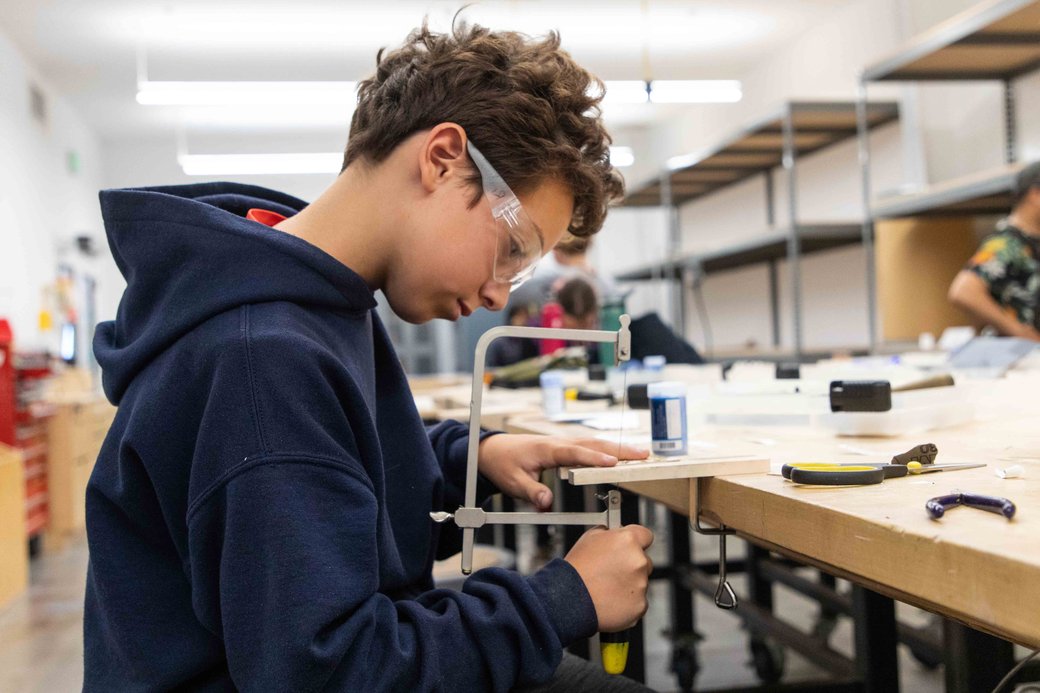 Choose a topic taught by seasoned professionals
YASP students select one topic area to focus on for the duration of the week-long program and gain hands-on experience in the studio by creating work for the culminating exhibition. Each YASP instructor is a practicing artist or designer with experience teaching middle school-aged students. Our instructors aim to help every YASP student feel excited to deepen their experience or to explore something totally new.
Animation
Architecture & Interior Design
Ceramics & Drawing
Comics & Visual Storytelling
Graphic Design
Fashion Design & Illustration
Film & Photography
Illustration & Drawing
Jewelry Making & Metal Arts
Painting & Drawing
Printmaking & Mixed Media
Sculpture & Textiles
Register directly or apply for a scholarship first
There is no application for YASP. You may sign up directly by selecting a specific studio and paying the tuition. Upon purchase, you will receive a confirmation email and a link to the required enrollment agreement form, which you will need to complete to finalize registration and secure your student's spot. YASP registration closes five days before each session starts to ensure all materials can be purchased for our young artists.
Scholarships are available
We offer a limited number of scholarships to YASP applicants who have significant financial need. Please only apply if your student could not otherwise afford to attend. Rather than signing up for a specific studio directly, submit a YASP scholarship application and indicate your top two studio choices within the application. Spaces are reserved for scholarship students. Please note: Scholarships do not include the lunch and snack fee.
Key dates
YASP attendance is granted on a first-come, first-served basis, and studios fill fast. Sign up for email notifications and we'll alert you as soon as registration opens.
Contact us anytime
We believe creativity is a lifelong experience that expands the potential of communities and individuals alike. How can we help? Email [email protected].