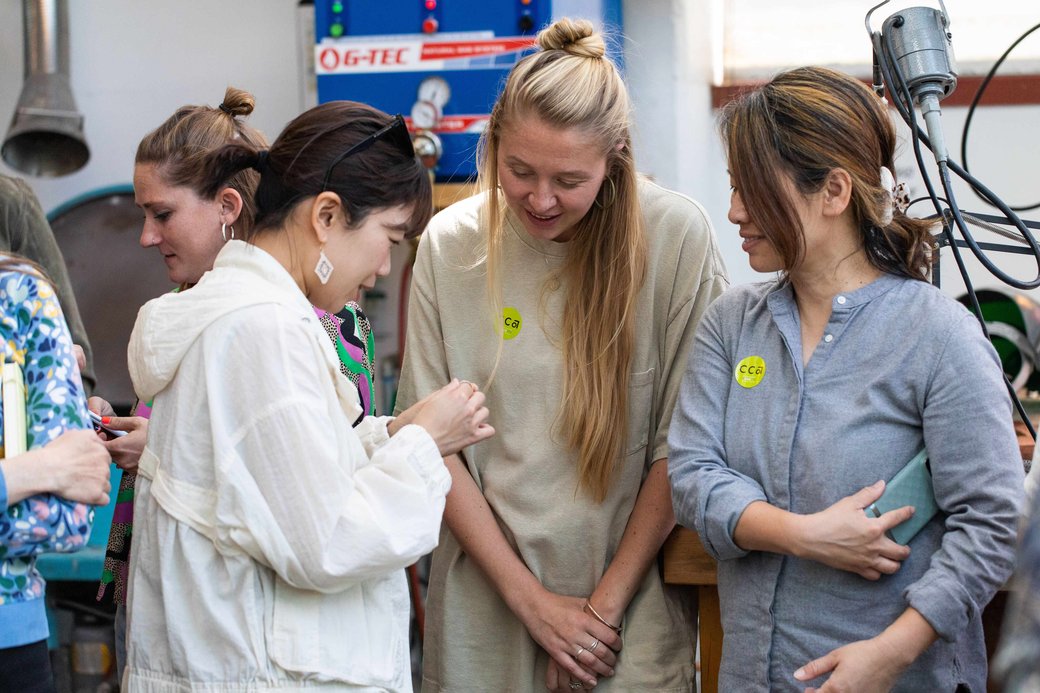 Create on campus or meet online
Curiosity and self expression have their own timeline. One individual's creative path is unique to any other's. That's why CCA offers a wide range of non-credit courses designed for adults (age 18+) to pursue new dimensions of professional, intellectual, and creative development. We champion the continued education of former art and design school students just as strongly as we nurture beginners of any age. All you need is an interest in making something new to you.
Accessible, multi-week learning experiences
Evenings and weekends
In-person classes meet in San Francisco
Online courses meet live on Zoom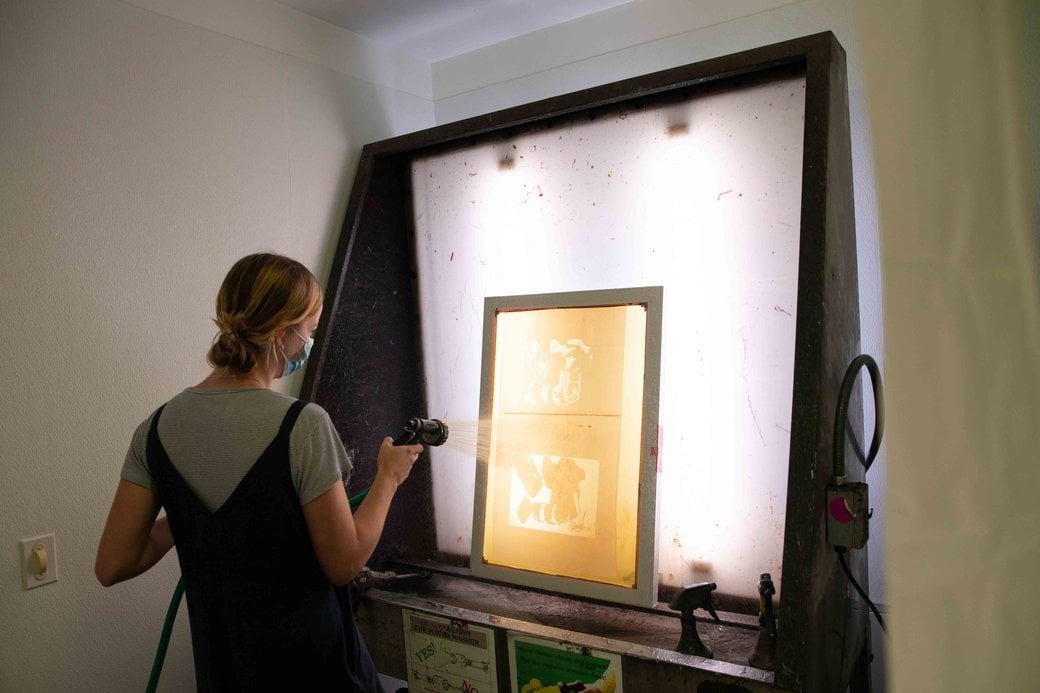 Pick from a range of disciplines
CCA's blend of theory and practice inspires our students and faculty to make work that matters. CCA Extension courses are driven by a similar purpose — to help adults shape culture and society through the hands-on practice and critical study of art, architecture, design, and writing. Upcoming courses for foundations and fundamentals build on each other throughout the year so you can pursue creative practice at whatever pace fits you best.
Fall 2023 courses
The following non-credit foundation and fundamentals courses run October through December.
Design
Building a Brand: Foundations in Studio Design
Illustration Techniques
Introduction to Interior Design
Making Comics: The Art of Reading (Online)
Introduction to Storytelling & Visual Development
Digital Tools
Adobe Creative Cloud Intensive
Fine Arts
Creative Practice for Artists: Exploring Process, Building a Language
Basic Drawing & Beyond
Beginning Sculpture/ 3D Foundations
Black & White Photography
Exploring Watercolor
Introduction to Jewelry Making
Introduction to Painting
Painting: Abstraction
Painting: Your Body of Work
Basics & Beyond: Oil Painting
Intermediate/ Advanced Painting
Learn a new skill or deepen your practice
To attend a CCA Extension course, you will need to register and pay the course tuition and fees in full. Courses are populated on a first-come, first-served basis, so prepare to register early for your course, or courses, of choice. Our small class sizes offer a personalized learning experience and enable stronger connections between you and your instructors, peers, and creative work.
Steps to register online
Select the "Add to Cart" button on the course description page or select the shopping cart icon. To add more courses, select "Continue Shopping." If you are ready to finalize your selection, click "Checkout."
Enter your payment information, review your order, and confirm you agree with the CCA Extension refund policies.
Check your email. All registrations are confirmed by email within 48 to 72 hours via automatically generated messages. If you do not receive a confirmation email, please contact

[email protected]

. Students who do not receive a confirmation email are still liable for the tuition of CCA Extension courses for which they have registered. Read all CCA Extension Policies.
Prepare to pursue purposeful work!
Connect to a community of makers
We believe creativity is a lifelong experience that expands the potential of communities and individuals alike. How can we help? Contact us anytime at [email protected].