When you choose an art school, you choose a creative culture influenced by the political atmosphere. You are discovering your people: contemplative, inward-looking, proactive, all of the above, or some combo. Here, in the Bay Area, where art, tech, and politics play together, our graphic design students choose to uproot conventional expression and activism.
During 2017 SF Design Week, they made mail meaningful again with Postcards to the President, a project that encouraged attendees to write messages to POTUS, Vice President Pence, state reps, and local leaders.
Is merging studio skills with social engagement on your art school checklist? Joining a student organization is a great way to practice. The 20+ organizations at CCA ask the difficult but worthwhile questions that help us turn ideas into action. Postcards to the President, organized by CCA's American Institute of Graphic Arts (AIGA) student group, was a hit, and proof that, sometimes, we need more than an all-caps tweet or short-lived Facebook post to feel connected to national discourse.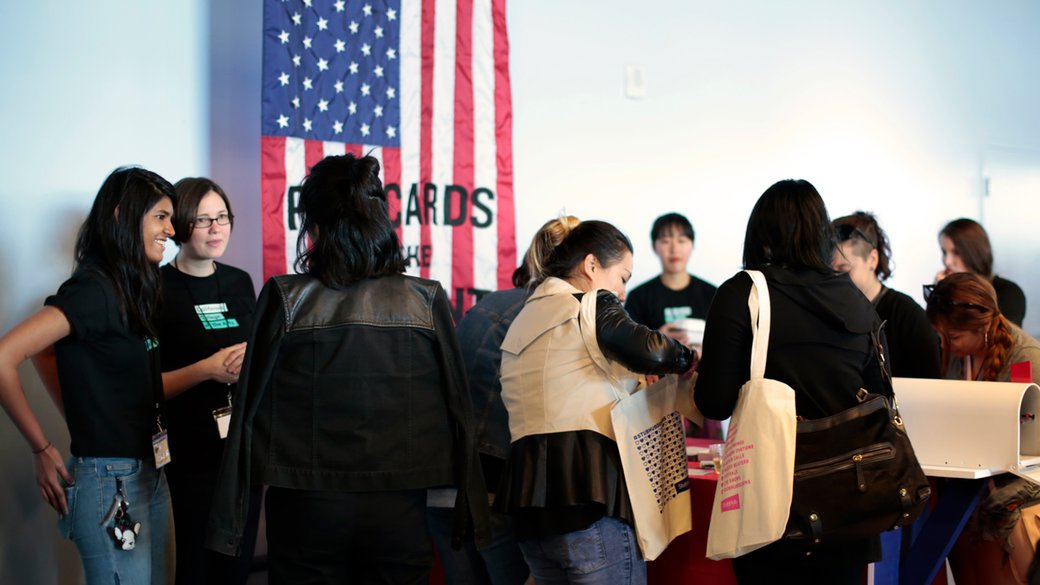 Art that connects designers to global issues
"Most everyone has something to say to the president of the United States," said Lexi Hagar, a senior in the CCA Graphic Design Program and AIGA student member. Postcards to the President started as a group discussion, became a successful campus experiment, then opened the conversation to the larger design community.
It was hard to miss the American flag backdrop and piles of rubber stamps during opening night at the premier west coast design festival. In the company of world-renowned designers and all-star companies like Airbnb and StubHub, the students' interactive booth attracted a flock of people eager to try their hand at political art.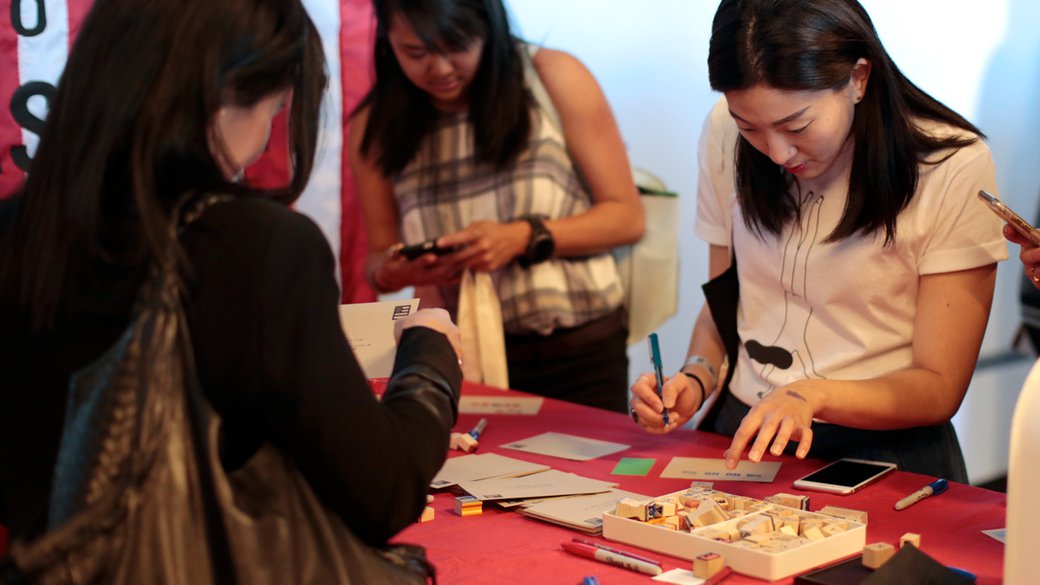 Makers focused on creative solutions
"It felt like 75% of people who walked up to the booth had been secretly waiting for the chance to write a postcard to the president and were relieved, happy, and also serious when given the opportunity," said CCA Graphic Design Assistant Chair Sara Raffo, faculty advisor to the AIGA student group.
Some booth visitors spent 60 seconds writing a single word. Others spent 15 minutes on intricate drawings and stamp work. "It gave students and members of the community an outlet to express the way they felt, and I don't think there are enough outlets like this," said Lexi Hagar. No matter the final message, the motivation was unanimous: tactile political engagement is a worthwhile (and fun!) pursuit.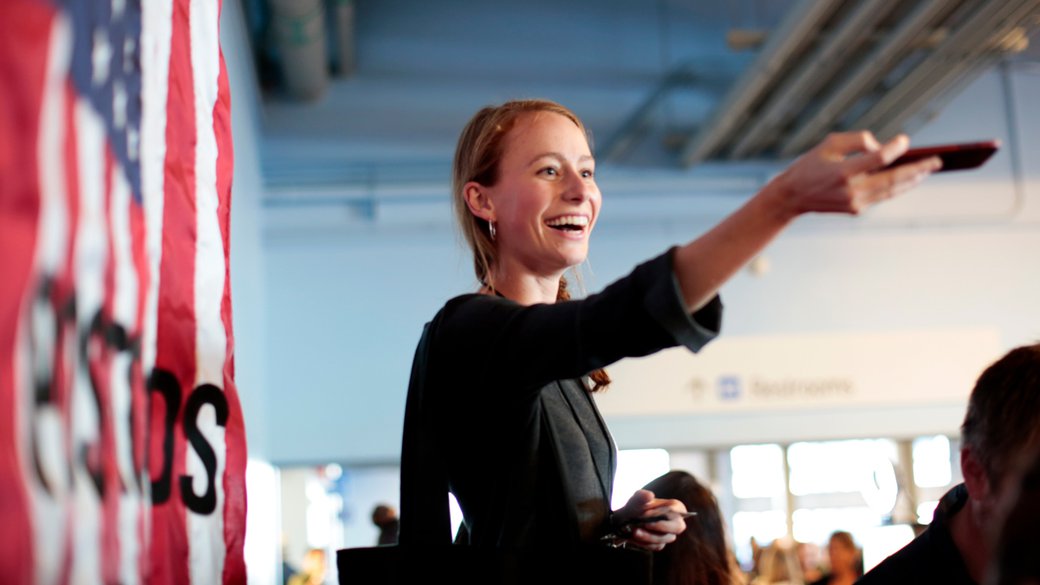 Professional communities that amplify impact
The American Institute of Graphic Arts, known simply as AIGA, is the largest network of designers in the U.S. In addition to organizing conferences, creative labs, and other hands-on events, they focus on deepening the impact of graphic design on societal issues. CCA's AIGA student group embodies this mission by offering playful forums for discussion to the courageous, dissident, impassioned, or timid.
Camaraderie is everything in art school. Nino Panes, a student in CCA's MFA in Design Program, said, "I love working with people from school that I would not have otherwise been able to interact with." Diverse ideas and a penchant for purposeful risk-taking brought Nino, Lexi, and the other members of the AIGA student group together. If you're searching for an art school that contributes to national conversations around hot-button issues, take a close look at the uniqueness of their creative communities.