Industrial Design Instructor Mandana MacPherson is a creative problem-solver.
As a student at Brown University in the 1980s, she sought to create a backpack that would be impervious to anything an art student could throw at it—ink, paint, solvents, even utility knives. Rather than searching for a manufactured material, MacPherson embraced the ethos of the found object and turned to rubber inner tubes from tires.
"The surface is really beautiful. It's waterproof and weatherproof and has a direct next-life use," she says. She eventually created the backpack, as well as purses, wallets, and belts, with used rubber inner tubes, encouraging other makers and craftspeople to join the movement and create their own designs.
"I designed everything so they can be repaired, so they can last forever," says MacPherson, who heads the Rubber Impact Project, a sustainability initiative supported by The Center for Impact at CCA.
Over the years, MacPherson has seen students and colleagues create shoes, artwork, accessories, and jewelry from rubber inner tubes. Today, the material is being deployed in another innovative way—creating face coverings, a beneficial piece of protective gear in the battle against COVID-19.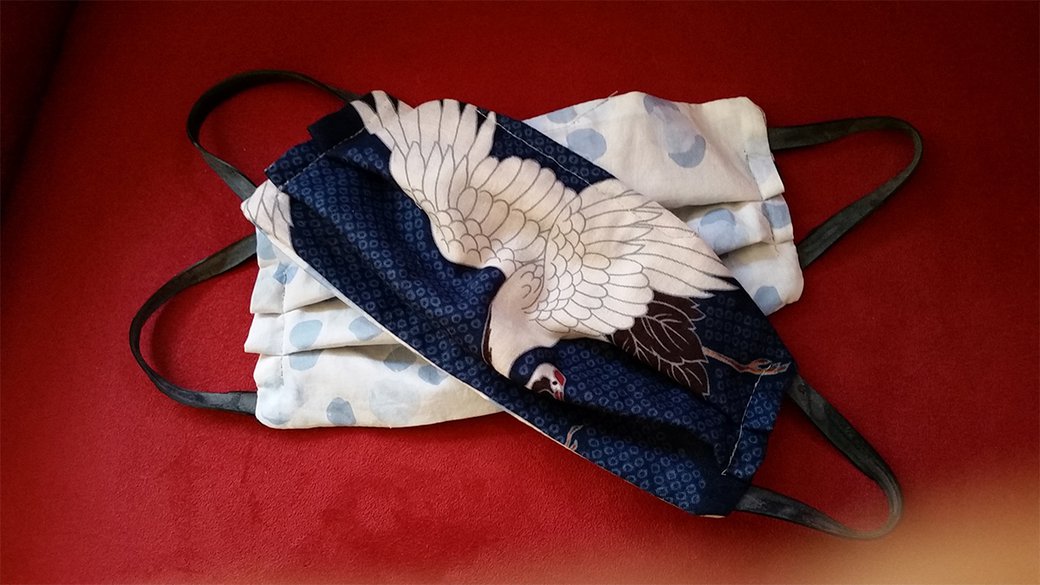 Julianne Kirgis, associate provost for faculty and academic partnerships, uses the rubber inner tubes to create straps for the cloth face coverings she sews by hand. The rubber inner tubes are a sustainable alternative to traditional elastic straps, which are currently in short supply. The rubber is sturdier and can easily be washed and dried, unlike some elastic band alternatives, such as bra straps and hair ties, Kirgis says.
"It was born of necessity, but it works great," says Kirgis. "It's the Rubber Impact Project's spirit of creativity for encouraging people to use rubber inner tubes that made me think this could work."
Like Kirgis, dozens of others in the CCA community have sprung into action to produce and distribute personal protective equipment (PPE).
Architecture Associate Professors Jason Kelly Johnson and Nataly Gattegno are among those in the CCA community who are using their expertise to produce critical protective medical gear for health care workers. The couple, which runs the award-winning studio Futureforms, has been fabricating up to 100 laser-cut and 3D-printed face shields each day from their Dogpatch neighborhood studio and home.
"We have friends who work in hospitals," Johnson says. "They're ill-equipped. We went from a small population of people who needed personal protective equipment to everyone now needing personal protective equipment."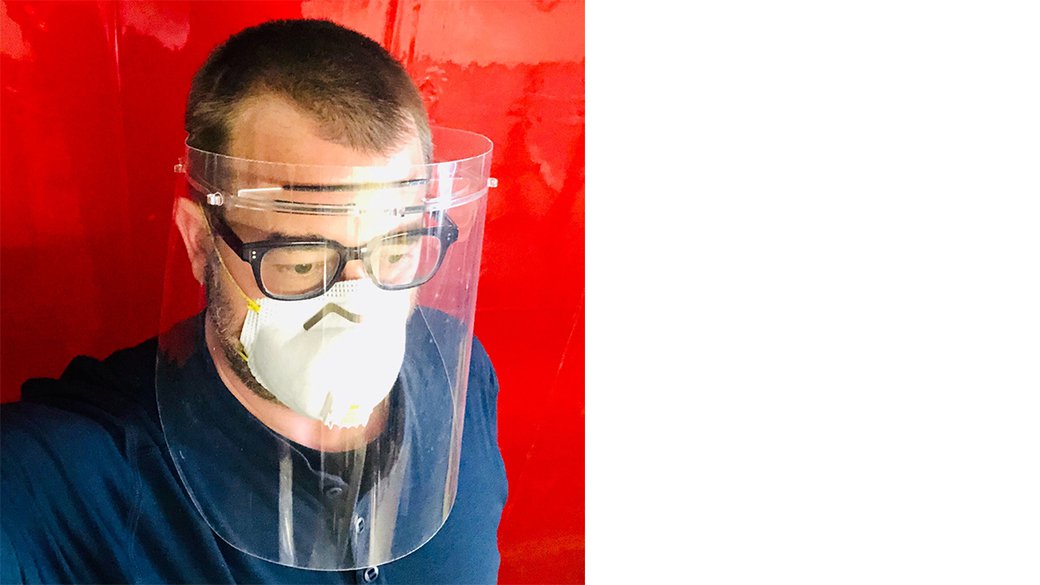 The two are primarily donating the face shields to Bay Area health care workers and also to nonprofits working with the homeless. Johnson delivers the shields directly, properly outfitted in protective gear himself. Face shields are invaluable to frontline health care workers, experts say, because they provide an additional layer of protection.
"People are super excited to have them," he says. "We can't make them fast enough. We're investigating strategies to make them more durable." The shields are designed to last only a few weeks, so he hopes to join forces with other makers or businesses to scale up production and distribution. In the coming weeks, Johnson and Gattegno will merge their efforts with other CCA faculty, staff, and alumni initiatives. CCA's Digital Craft Lab, which Johnson directs, just launched a COVID-19 PPE fundraising campaign to purchase raw materials and support wider distribution.
CCA Trustee Carl Bass, former president and CEO of Autodesk, is also rising to the challenge. A leader in 3D design, engineering, and entertainment software, Bass and his partners organized a fundraising campaign to produce more than 20,000 face shields. So far, Bass and company have made and distributed more than 1,000 face shields, according to their fundraising campaign website.
Students are lending a hand as well. In collaboration with UCSF, students in CCA's Hybrid Lab, with help from CCA staff and alumni, are applying their unique and cross-disciplinary skills to help 3D print face masks for health care personnel at San Francisco General Hospital. Zoe McCloskey (MFA Social Practice 2013), who manages the Hybrid Lab, says the team has produced and delivered more than 270 masks since mid-April.
Christine Wong Yap (BFA Printmaking 1998, MFA Visual Art 2007), who is producing cloth face coverings for vulnerable populations in New York City, says everyone needs to do their part in this time of crisis. The goal, she says, is to support health care workers and other essential workers who are in dire need of personal protective gear.
"The main thing is to recognize privilege and that though artists are often precarious, we don't own precarity, and in fact, there are lots of people who are precarious and vulnerable, and if you are able to help, it would be the right thing to do," Yap says.
See others in the CCA community who are making and distributing personal protective equipment:
Faculty producing PPE
Negar Kalantar, Decision-Making Frameworks for COVID-19 response
Cassie Kise, Face Shields and Aerosol Shields Box for Intubation
Linda Geary, Fabric masks
Staff producing PPE
Kate Milazzo
Sugey Salazar
Piper Alldredge
Alumni producing PPE
Zoe McCloskey and Madeleine Cunningham, 3D printing face shields in partnership with UCSF
Rahim Bhimani (DMBA 2013), Face Shields