Interaction Design at CCA is on the side of possibility. Asked to share their working definitions of the still nascent discipline, Josh Silverman, chair of the graduate program in Interaction Design (MDes), and Erin Malone, chair of the undergraduate program in Interaction Design (IxD), offered two different but symbiotic explanations. Cristina Gaitan, an IxD coordinator with the MFA Design's hybrid program in interaction design, wove in some complementary thoughts on a roadmap for experimentation. The ensuing reflections on the role of interaction design illuminate a field perennially poised on the brink of speculation, yet born to meet the challenges and opportunities of the present. What a world of immense possibility for students of these programs.
Silverman's minimalist, yet efficient description characterizes the space as "interactions between people and machines, machines and machines, or people and people." That bodes well for a graduate program designed to cultivate the emergence of collaborative systems leaders who are skilled in craft and intent on social impact. Their ability to see connections and to consider systems holistically prepares them to "get at the root of complex and audacious problems." After all, "the art of making complex things feel simple and easy to understand is part of the MDes magic," Silverman says.
Malone describes interaction design as "the act and process of creating interactions (for digital work) between the computer and what a person wants to do." Typically that is to "play, consume, or be creative." Interaction designers, therefore, "create the interfaces that support them in doing that and that then get out of their way." Malone adds that "if it doesn't work well and doesn't support people's needs, then it doesn't matter what it looks like." She believes that "the work is never done," "tech is imperfect," and "you can't design for everyone." Therefore, Malone says, it becomes necessary "to make concessions and compromises in ways that serve the most with the least pain."
Gaitan's view of interaction design comes from a more transdisciplinary lens. As both a faculty and alumna of CCA's MFA Design program—which brings together students from interaction, graphic, and industrial design—her vision of interaction design not only aligns with today's disciplinary context, but it also aims to interrogate it. She envisions hybrid practices that transcend problem-solving, and operate in modes of formal, conceptual, critical experimentation, speculation, and inquiry.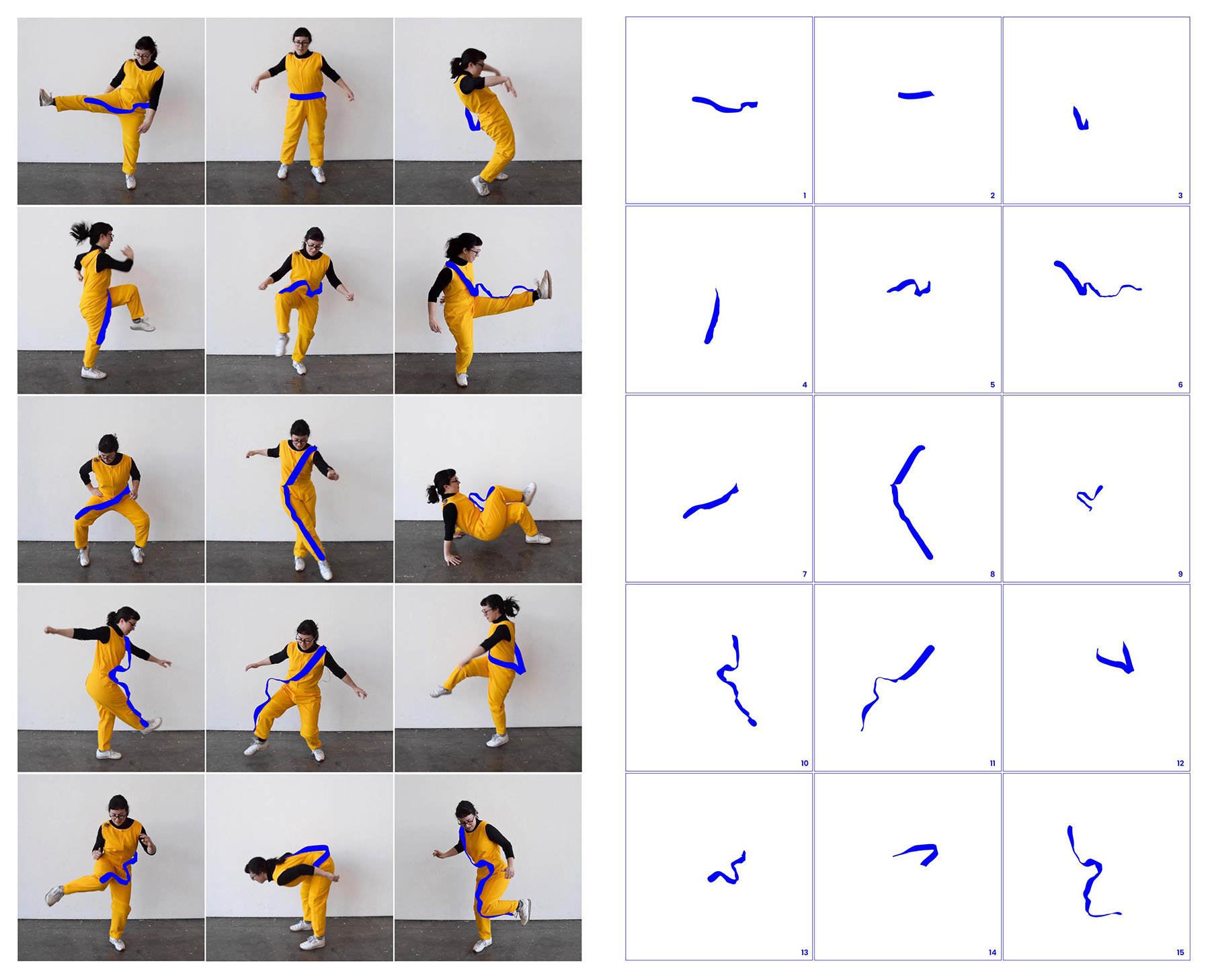 Meeting yesterday today
Given our current world, the program chairs were asked if they would characterize interaction design any differently today than they would have a year ago. Already steeped in leveraging MDes to address complex social challenges, Silverman shared that if anything has changed, it is a return to the human-centered sentiment. In response, Malone elaborated on her characterization of the field as both a discipline and an act, granting that they are "different but intertwined." The former focuses on the consumer, jobs, and marketable skills, while the latter "looks at how interaction designers can use their skills to find opportunities for change."
How then might we begin to contextualize some of the more emergent ideas and conversations encircling the world of interaction design? Recognizing that a lot of jobs right out of school are in the digital space and that "we will see more of that as our world becomes more enhanced with digital pieces and sensors," Malone says she sees a suite of emergent possibilities. Game design offers new ways to interact in the digital space and opens practitioners up to a world beyond "straight productivity tools." Likewise, as our physical and digital worlds become more blended, autonomous cars allow for the exploration of more immersive experiences. Malone also wonders about what might happen when the devices in our homes start speaking to each other, and whether those devices need to be "another black box." "Why can't they be something desirable—like a vase?" she says. These ideas and questions seem to permeate interaction design as a discipline.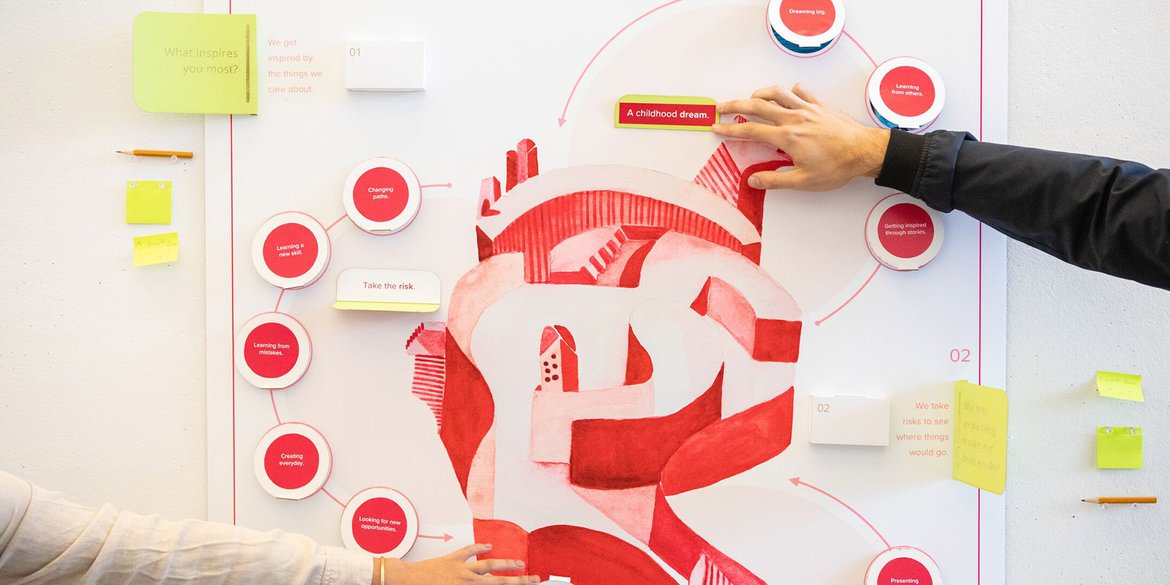 Silverman made a point to reaffirm that the throughline has always been people. He discussed ways that relatively new tools like Figma and Slack help us be more human-centered. Figma, a prototyping tool, has made the work of interaction designers "easier and more aligned," he says, adding it has also "displaced a lot of traditional tools, sending incumbents scurrying to catch up." He does, however, take issue with the darker side of tech. Of particular concern is the "pull to refresh mindset," known more colloquially as doom scrolling. Referencing insights from the Center for Humane Technology and the recent film about the dangers of the doom scroll, The Social Dilemma, Silverman, nonetheless, seems to share some glimmer of optimism that "technology can become not just easier to use but also more humane."
If we accept Malone's distinction of interaction design as both a discipline and an act, then interaction designers have perhaps received a mandate to act in these times. In particular, students across the IxD programs have gone from deep study in systems thinking and complexity theory to real world civil unrest, a global pandemic, and the ever looming collective consciousness of climate change. Malone notes soberly that students are seeing first-hand what happens when systems collapse and the impact that this has on interconnected systems. They really are seeing "the infrastructure of jobs and unemployment cascade," she says. Hence, Malone agrees that designers and educators are doing a lot of work today that they weren't doing a year ago.
Nevertheless, students of the MFA Design program have indeed been experimenting with interaction design as both a discipline and an act. As Gaitan put it, "students use foresight and speculative frameworks to think about and plan their future and that is extremely powerful because they can then go act on that." They are thinking about not just "techno-ethics" but also their cultural backgrounds.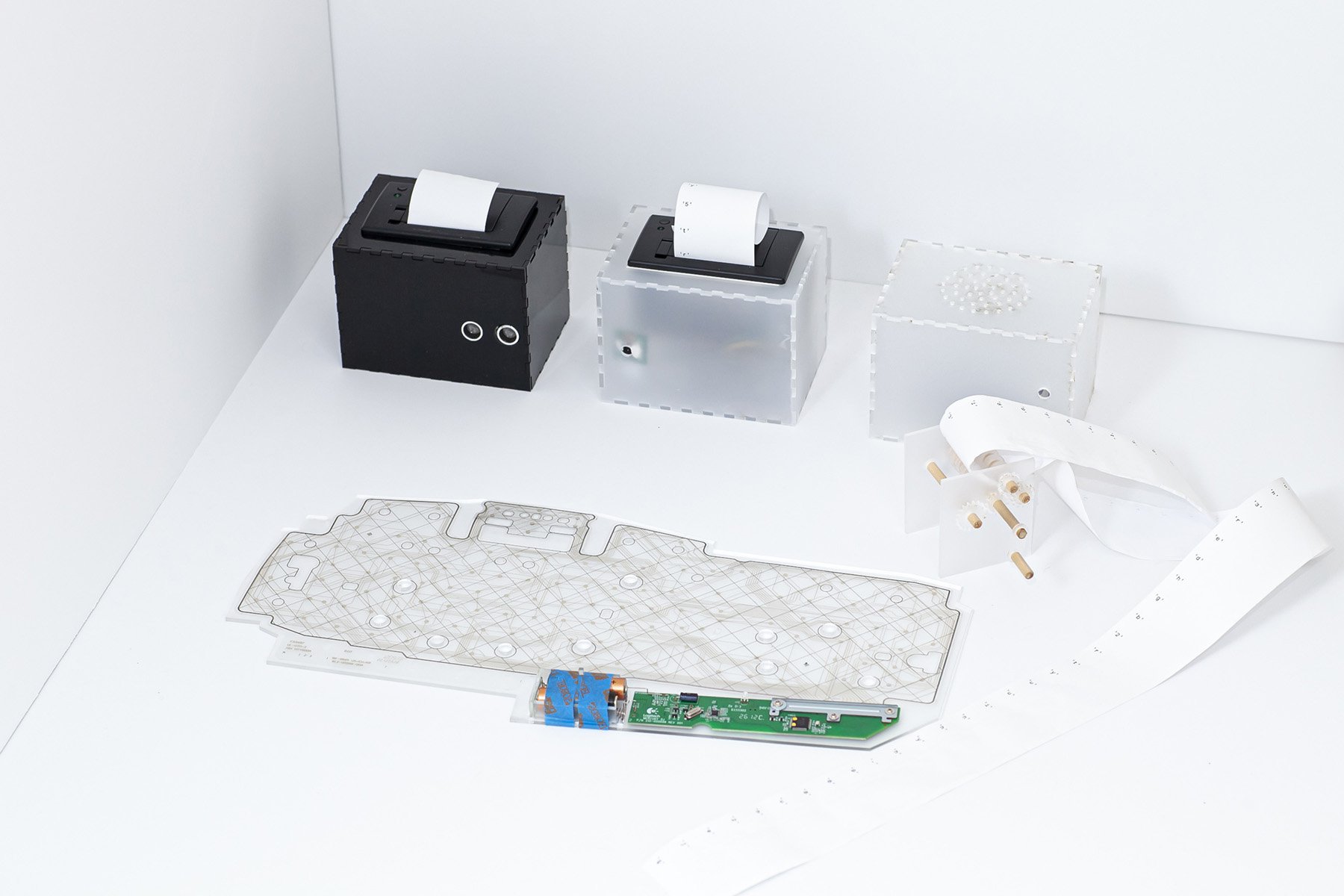 Emergence: Blurred lines and gray spaces
It's worth noting that even as we navigate the social, technological, economic, environmental, political, and legal challenges of our time, speculations on the future of interaction design at CCA reveal an exciting mixture of blurred lines and gray areas ripe for further exploration. These days, Silverman is thinking a lot about "design beyond the device," he says, and the growing popularity and distribution of voice-activated tools. He's also speculating on the concept of "conversation design" and what happens when we don't get the answer we want from a voice-activated tool. He sees sound design as a corollary to all of that. What happens when Siri can think beyond the visual and the audio to our other senses, like smell, touch, and taste?
The IxD program is also speculating more deeply on the future of interaction design. In her role as chair, Malone has been thinking more about the full offline/online experience of service design and the relationships and connections needed to facilitate it. After all, the experience doesn't end with the digital product, and Malone really wants students to understand that. An even bigger question on her mind relates to the "people to people" and "people to machine" definition of interaction design alluded to by Silverman. If our physical experiences are now digital, Malone wonders about how we might have empathy and compassion for each other when we are allowed to be together in real spaces because, as she says, "we're going to need that in order to develop digital spaces that work well."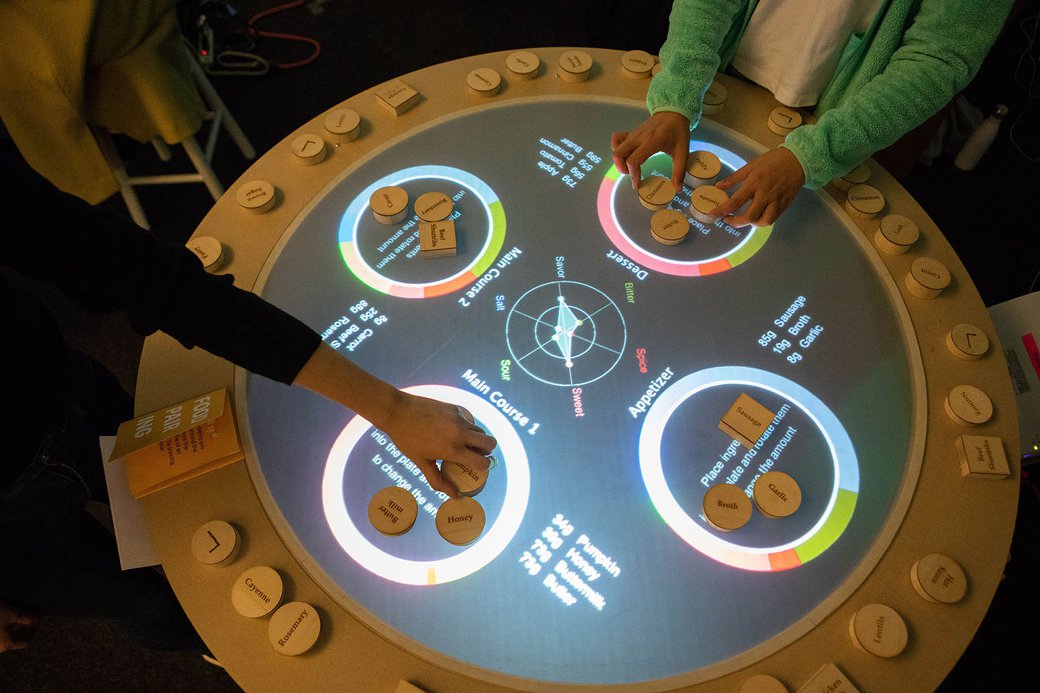 The future of interaction design isn't some distant North Star. It is being practiced right now across all three programs. Given the ubiquity of tech, Gaitan steers her students to think more rigorously about the implications of their designs. Guiding them through a rigorous self-check, she also encourages students to speculate on a vision for the future that they can act on in the present. Likewise, Silverman sees a lot of opportunity to heal divisiveness, particularly for designers who can see and represent multiple sides. Malone is also poignantly aware of the value that the skills of interaction designers bring to our times. As she works to decenter the program and to "tell the stories that weren't being told," she is also aware that students are more socially conscious and that they do have the drive to create change. As Silverman put it, "the onus is on educators, CCA, designers, innovators, and futurists to think about ways to convey more human-based interaction design."
–Sasha Charlemagne
December 15, 2020