Curatorial program fosters collaboration with practicing arts professionals
A unique opportunity to learn from a global practitioner
This year, the MA in Curatorial Practice program at CCA appointed a curator-in-residence, giving students a unique opportunity to connect with a leading curator in the field of contemporary art through seminar visits, Skype chats, critiques, and public lectures.
The 2018–2019 Curatorial Practice curator-in-residence is globally recognized curator Maria Lind, whose longstanding interest in and dedication to addressing contemporary curatorial challenges positions her as an especially exciting teacher for CCA students looking to participate in the field of contemporary art through curating, writing, and teaching.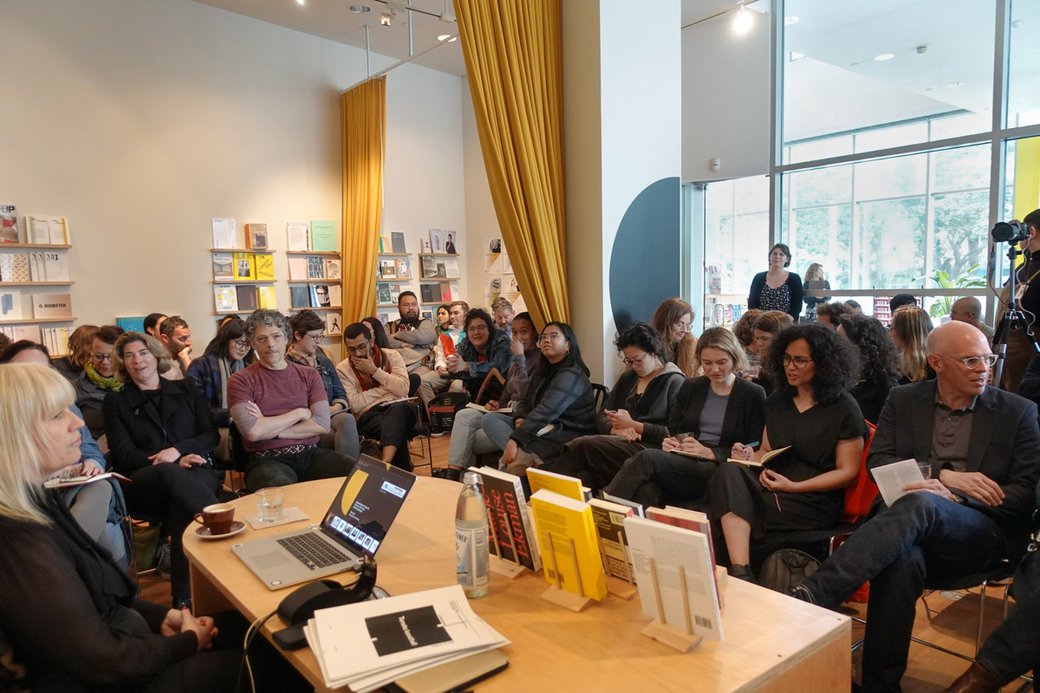 Connecting art to important issues
Lind is a Swedish-born, Berlin-based curator, writer, and educator who was recently tapped to co-curate 2019's Art Encounters, the Romanian experimental arts festival and contemporary art biennial. It's just the latest recognition of her experimental and globe-spanning career in the contemporary arts.
Indeed, among her accomplishments, Lind was artistic director of 11th Gwangju Biennale, a contemporary art biennial in South Korea; director of the graduate program at New York's Bard College Center for Curatorial Studies (2008–10); and director of Iaspis in Stockholm, the Swedish Arts Grants Committee's international program (2005–07). From 2002 to 2004, she was director of Kunstverein München, a nonprofit art institution in Germany, and in 1998 was co-curator of Manifesta 2, a European biennial in Luxembourg. When she received the Walter Hopps Award for Curatorial Achievement in 2009, the Menil Collection in Houston noted her "many different perspectives and posts."
In 2011, she was appointed director of Tensta konsthall (konsthall is the Swedish term for an arts institution that doesn't have a collection). Tensta konsthall is a center for contemporary art in the Stockholm suburb of Tensta, which is home to families from Sweden, as well as Afghanistan, Ethiopia, Iraq, Iran, Jordan, Kurdistan, Somalia, Syria, and Turkey. Lind's experimental practice naturally gravitated to developing a program for the institution that took into account audiences from a wide geographic area with a range of experiences and connections to contemporary art, eventually developing a mission that unites the varied local constituency with national and international discourses in contemporary art. Her mission, in fact, builds upon and furthers the founding aim of the institution to reflect the rich cultural diversity of the region.
At Tensta konsthall, Lind used a curatorial model that prioritized connecting with people from the suburb area in proactive ways—primarily by giving them something at stake in activity of the institution.
For example, the konsthall's Language Café, which teaches Swedish to immigrants whose first language isn't Swedish, and its Women's Café, which provides a gathering space for women to make textile crafts and talk about the challenges of life in a new country, are both fostered by staff at the konsthall and members of the surrounding community. James Voorhies, chair of CCA's MA in Curatorial Practice program, describes these individuals as "ambassadors" between the konsthall and the residents living nearby.
"The open approach to running the konsthall is part of what [Lind] calls 'the generous edge,'" Voorhies writes in Art Agenda. "This model is the opposite of dumbing down, of second-guessing what other people might want to see, allowing them to experience art on their own terms. … Her ambassadors often have autonomy to initiate something related to their interests and knowledge within the wide institutional framework Lind offers."
"[Lind] identifies the granular ways art, culture, and history can connect to audiences and intentionally provides institutional frameworks where people of varying ages, backgrounds, and knowledge intersect with the konsthall's programs."
Chair of MA in Curatorial Practice
Throughout this noteworthy and expansive career in the arts, Lind has investigated and pushed the boundaries in art, furthering the relationship between contemporary artists and their publics and between audiences and institutions. Her work of pushing conversations and culture forward by way of curating made her an exciting and indeed appropriate fit for CCA, where students across many disciplines explore how to catalyze social and cultural transformation through art, design, and writing.
A Curatorial Practice residency also plays an important role in the program's pedagogy; thus, Lind's experience as an educator and writer was another important factor in her appointment. She's taught widely since the early 1990s, including at the Art Academy in Munich and the Royal Institute of Art in Stockholm, and is a professor of artistic research at the Art Academy in Oslo, Norway. Writing is integral to Lind's curatorial work as well; it's where she "accounts for her decisions, explains her intention, justifies her interest, toys with new possibilities," according to the Berlin-based publisher Sternberg Press in a book of essays titled Selected Maria Lind Writing.
Curatorial Research Bureau at Yerba Buena Center for the Arts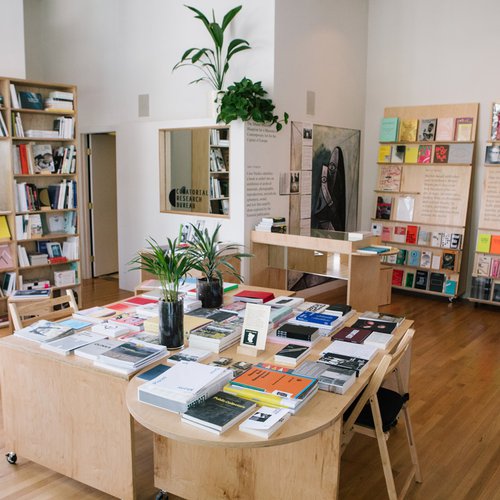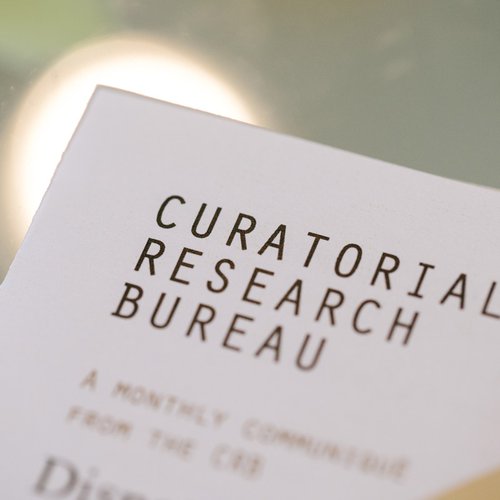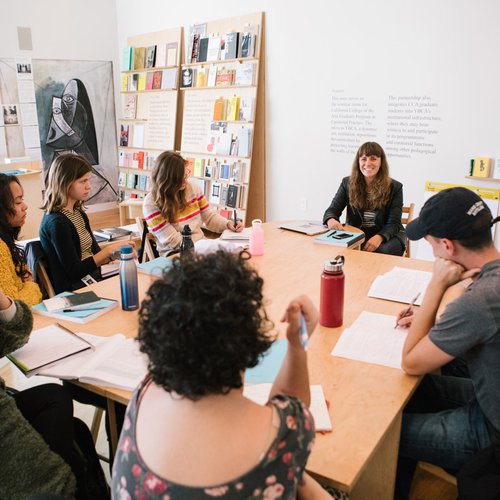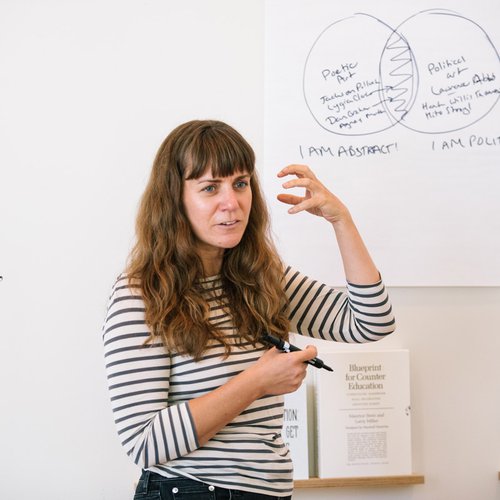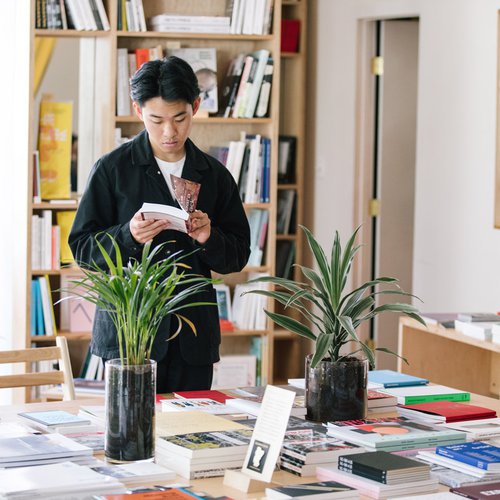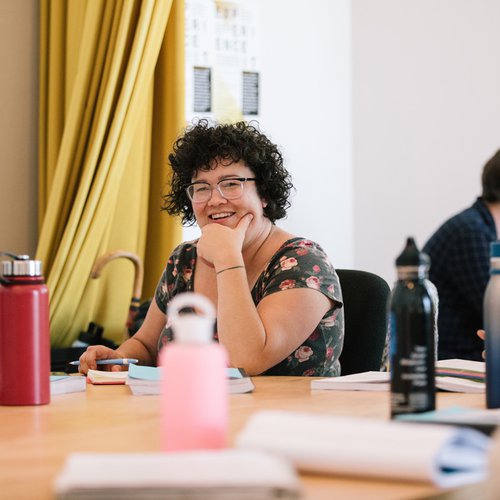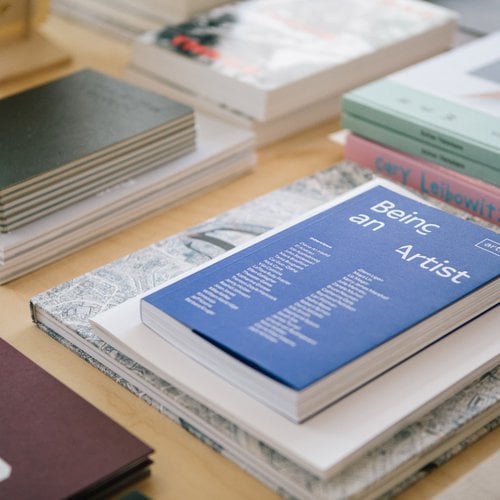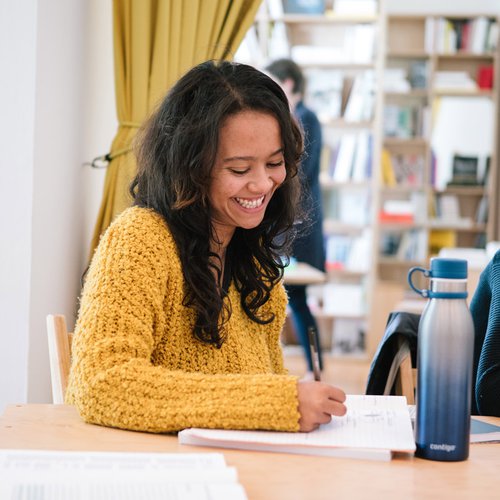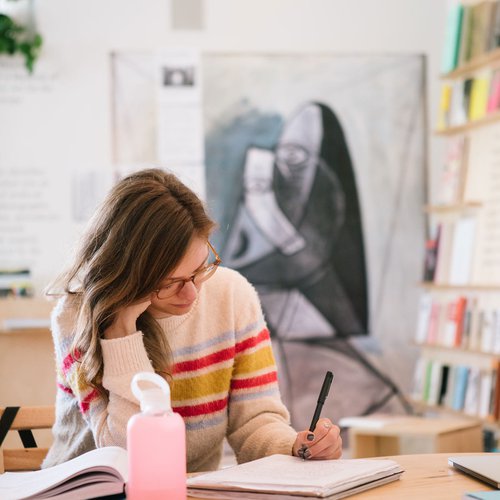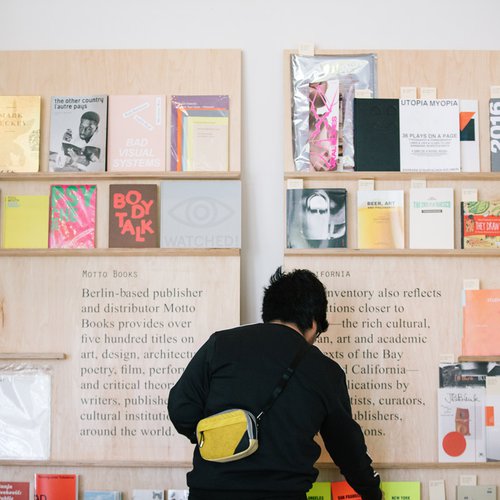 A distinct environment for curatorial training
The wide-ranging inquiries into how institutions connect to audiences that are found in Lind's curatorial practice complement the distinctly experimental pedagogy undertaken in CCA's curating program, especially with the recently founded Curatorial Research Bureau (CRB).The CRB is the program's embedded classroom and public forum located at the Yerba Buena Center for the Arts (YBCA).
At YBCA, Curatorial Practice students, as well as MFA Design and MFA Fine Arts students, take CCA graduate seminars. The students, in some cases, participate in and bear witness to the working ecology of a dynamic arts institution on a daily basis. By being immersed in a fully operating arts institution in downtown San Francisco, combined with their academic seminars, they gain a broad perspective of the curator as a productive agent and mediator—someone who builds bridges among artists, ideas, institutions, public space, online technologies, and their audiences.
Facilitating intersections and exchange
Lind's presence at CCA counts her among the many high-level arts professionals on the Curatorial Practice program faculty of expert practitioners, including Voorhies, the program chair. In fact, Voorhies, has written about Lind's work before, reflecting on her innovative practice in his book Beyond Objecthood: The Exhibition as a Critical Form Since 1968, published by MIT Press in 2017. Most recently, he engaged with Lind and Tensta konsthall while conducting research in Stockholm for a forthcoming book, Binding Agents: Toward an Aesthetic of the Postcolonial in Contemporary Exhibition. The book will examine, in part, how modest-scaled institutions in Western cities connect to their audiences—especially local immigrant communities.
Lind's residency reveals how CCA fosters a community of scholars who contribute to creative and innovative thought leadership and how the Curatorial Practice program brings provocative curatorial conversations happening abroad to the Bay Area. Additional distinguishing aspects of the current graduate Curatorial Practice program at CCA include internships with Art Practical and CCA Wattis Institute for Contemporary Arts, the KADIST research fellowship, access to spaces and ideas to practice producing and promoting an exhibition, and the Experience It conversation series between students and practicing artists.