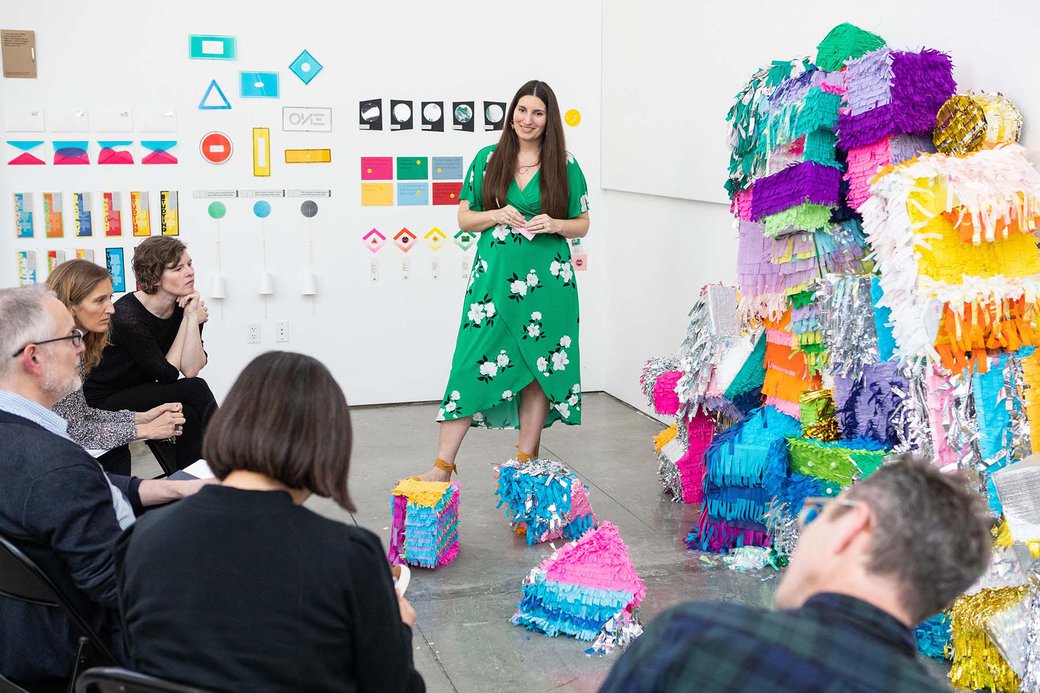 CCA offers three graduate Design degrees that will make you competitive in today's career marketplace and equip you to make a meaningful impact on our world. MFA in Design, MBA in Design Strategy (DMBA), and Master of Design in Interaction Design (MDes) all combine immersive personal exploration, high-level professional development, and forward-looking design thinking to prepare you for a constantly changing world.
The degree program that is right for you depends not only on where you are going, but where you are coming from. Each degree leads to a rewarding career across a spectrum of design, business, and technology disciplines.
Designing the future
If you are seeking to start or further a career in graphic design, industrial design, interaction design, or a hybrid or experimental design practice, CCA's MFA Design is right for you. This two- or three-year studio-based program emphasizes the future of design and the future of the practice of design, so you'll be prepared for whatever comes your way.
MFA Design students are driven by curiosity and a desire to make things. As an MFA Design student, you'll investigate various design methods, create working prototypes and models, explore new uses for materials, and engage in independent research. You'll either enter the program with a strong background in one of the three core disciplines, or you'll spend the first year in that concentration to develop those skills. In the last two years, you'll delve into your individual practice more deeply and explore the outer boundaries of your craft through interdisciplinary projects. Collaborating with your peers in other concentrations will prepare you to tackle real-world design problems that transcend disciplines.
Whether your undergraduate degree is in art or astronomy, graphic design or gender studies, you can build a design practice as a MFA Design student. Many of our students are looking to switch careers and come with diverse work histories that enrich the studio experience. Graduates embark on varied paths, from design careers at tech giants, startups, and museums to forging their own artistic practices or founding independent design studios.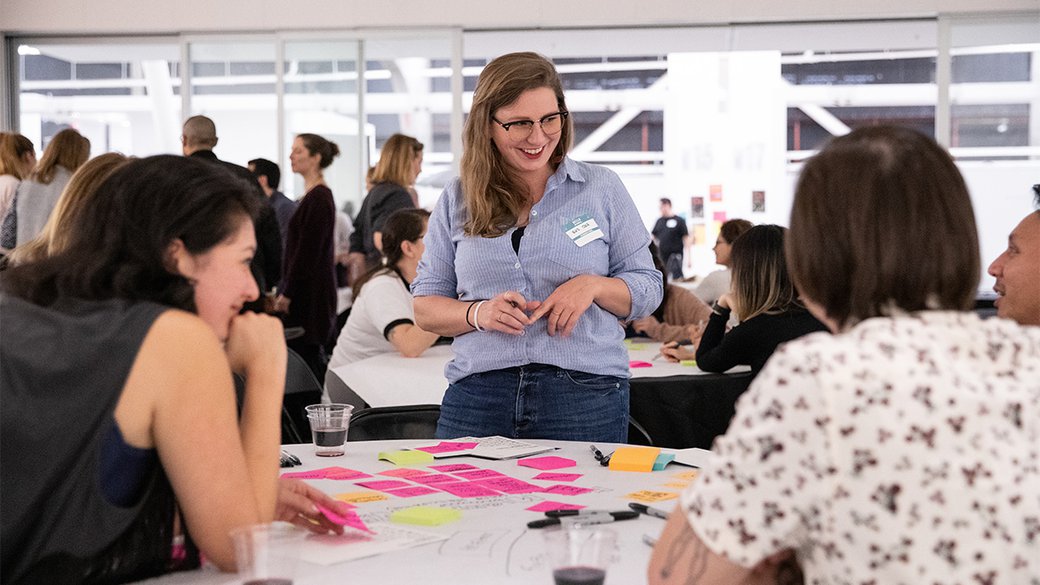 Not business as usual
Maybe you have a great business plan but don't know how to create a prototype? Or perhaps you are a designer with a sleek product but need to learn how to bring it to market? If you are a designer looking to add business acumen to your toolkit, a business professional seeking fluency in the language of design, or an established professional looking to transform your leadership through design thinking, then the MBA Design Strategy (DMBA) is right for you.
All of our DMBA students have high leadership aspirations and are seeking to align their careers with their values and passions. The full-time, low-residency two-year program foregrounds empathy, creativity, optimism for the future, and a collaborative mindset that you won't find in a traditional MBA program. The curriculum integrates design, management, and technology within the creative environment of an art and design school. While you may be unsure of which direction to take when you begin the degree, by the end of the program you will have go-to-market strategies for a venture that is meaningful to you.
DMBA welcomes students from diverse educational and career backgrounds, although most applicants come to the program with at least three years of professional experience. Many of our students are in a moment of career transition and are seeking new ways to grow as leaders. Our alumni bridge the gap between the design and business worlds. Many are entrepreneurs but you'll also find them working as strategists, managers, and consultants in banking, technology, government, and cultural organizations.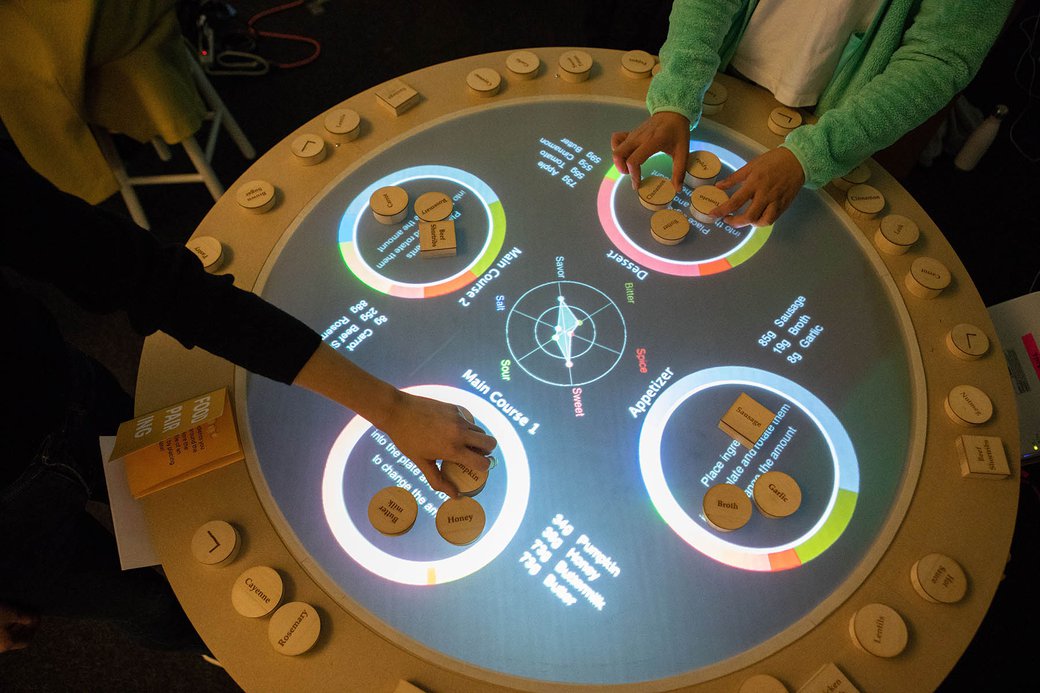 Building better relationships
Do you want to harness emerging design technologies for the greater good? Are you looking to briefly step away from your established practice to expand your systems design skills? Then the intensive, one-year MDes Interaction Design is right for you. The MDes program equips you to create better relationships among people, products, and environments through ethical, sustainable, research-driven design practices.
As an MDes student, you'll apply systems thinking and iterative practice to real-life situations. In the two-semester-long Social Lab, you'll collaborate with community partners — arts organizations, educational nonprofits, local businesses, and more — to find creative approaches to real-world business problems. Along the way, you'll hone your craft, collaboration, and leadership skills through concentrated teamwork.
MDes students believe in the power of social change. We welcome students of all ages and backgrounds who are collaborative systems thinkers and aspiring design leaders, although most applicants have a minimum of three to five years in professional practice. Over three contiguous semesters, you'll master the theory and practice of interaction design, preparing you for an array of career paths. Recent alums are working as user experience designers, product designers, interaction designers, creative directors, organizational designers, social entrepreneurs, and founders of their own companies.
Want to do it all? CCA's dual degree in Design Strategy and Design may be right for you!