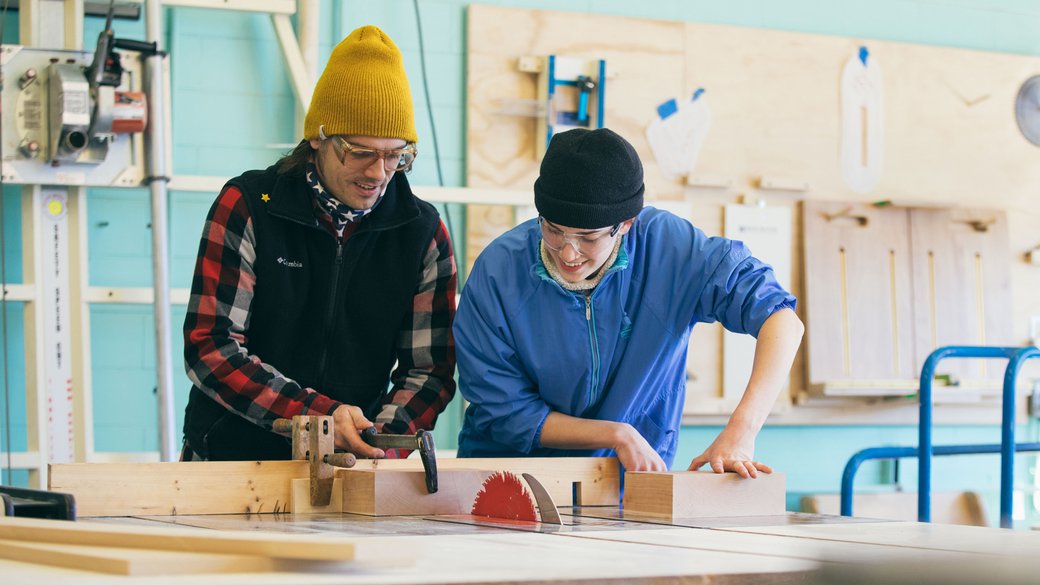 Attending college, no matter the type (liberal arts, research institution, art school, etc.) is an expensive proposition, full stop. The job market is tough for anyone these days, and expenses in the big cities where most artists live are unprecedented.
But what most people don't know, is that the old stereotype of a starving artist is an outdated way of thinking, thanks to a dramatic shift in our cultural values and ideals.
Here are three reasons why:
1. Artists are in demand
The starving artist myth persists because people don't understand the role of the artist in the modern world. Most art school graduates aren't selling their work on the street, hoping to get noticed and awarded an exhibition in the MoMA.
The truth is, artists can apply their creative talents and unique viewpoints almost anywhere. The artistic mindset is highly coveted in companies from Wall Street to Silicon Valley.
"The feeling among firms is that these grads possess more creative and critical thought processes and are less prone to tunnel vision than their counterparts from more technical backgrounds," one report says of art college graduates.
According to Forbes, visual or performing arts graduates have an average starting salary higher than that of biology or education majors. By mid-career, some art college grads can expect to earn $77,000 and up to $90,000, the article says. Does that sound like artists are starving?
The Forbes article quotes a Columbia researcher who says art college graduates are more prepared than ever to "survive economic turbulence," and are ready for the job market of the 2020s.
This is partly due to technology, as digital and artistic innovation intersect at the highest levels in industry today. "Technical know-how," Forbes reports, has allowed creative types to drive up their salary demands.
2. Certain artistic fields have great career prospects
Another reason the starving artist cliche is wrong is because not all artists are painters and sculptors. At an art college, you can apply your creative talent toward becoming an animator, or a graphic designer, or an architect—and the list goes on. These fields are far from dying out, in fact, the demand for them keeps growing.
According to the U.S. Bureau of Labor Statistics:
"Companies are increasing their digital presence, and graphic designers will be needed to help create visually appealing and effective layouts of websites."
"Demand is projected for architects with a knowledge of 'green design,' also called sustainable design."
"Consumers will continue to demand more realistic video games, movie and television special effects, and three-dimensional movies ... Video game studios will require additional multimedia artists and animators to meet this increased demand."
3. For many, art school is a life choice, not just a career choice
If you're passionate about making art plenty of people attend art school, continue to practice and find ways to combine their artistic endeavors with other arts-related jobs, such as teaching or working in a nonprofit organization. (For example, here at California College of the Arts, both our president and provost are practicing artists and educators.) As it turns out, this arrangement can be quite agreeable.
In fact, artists tend to be happier than the rest of the population, a researcher told the Wall Street Journal.
Happy, employed, financially secure—an art school education is starting to sound like a worthwhile investment, after all.