After being closed to the public for nearly seven months amid the COVID-19 pandemic, the de Young Museum in San Francisco's Golden Gate Park reopened in October with a massive art exhibition featuring 877 juried works by 762 Bay Area artists. This was only the fourth open call for artwork in the museum's 125-year history, which resulted in 11,514 submitted artworks that were then reviewed through a blind process to prevent bias.
"What struck me when I walked into the Open was the sheer volume of work," says Greg Climer, an assistant professor in CCA's Fashion Design program, whose quilt, Two Men, is featured in the exhibition. "It's overwhelming, hung ceiling to floor, wall to wall. The caliber of artists and the diversity of styles and topics made me incredibly proud to be part of the Bay Area."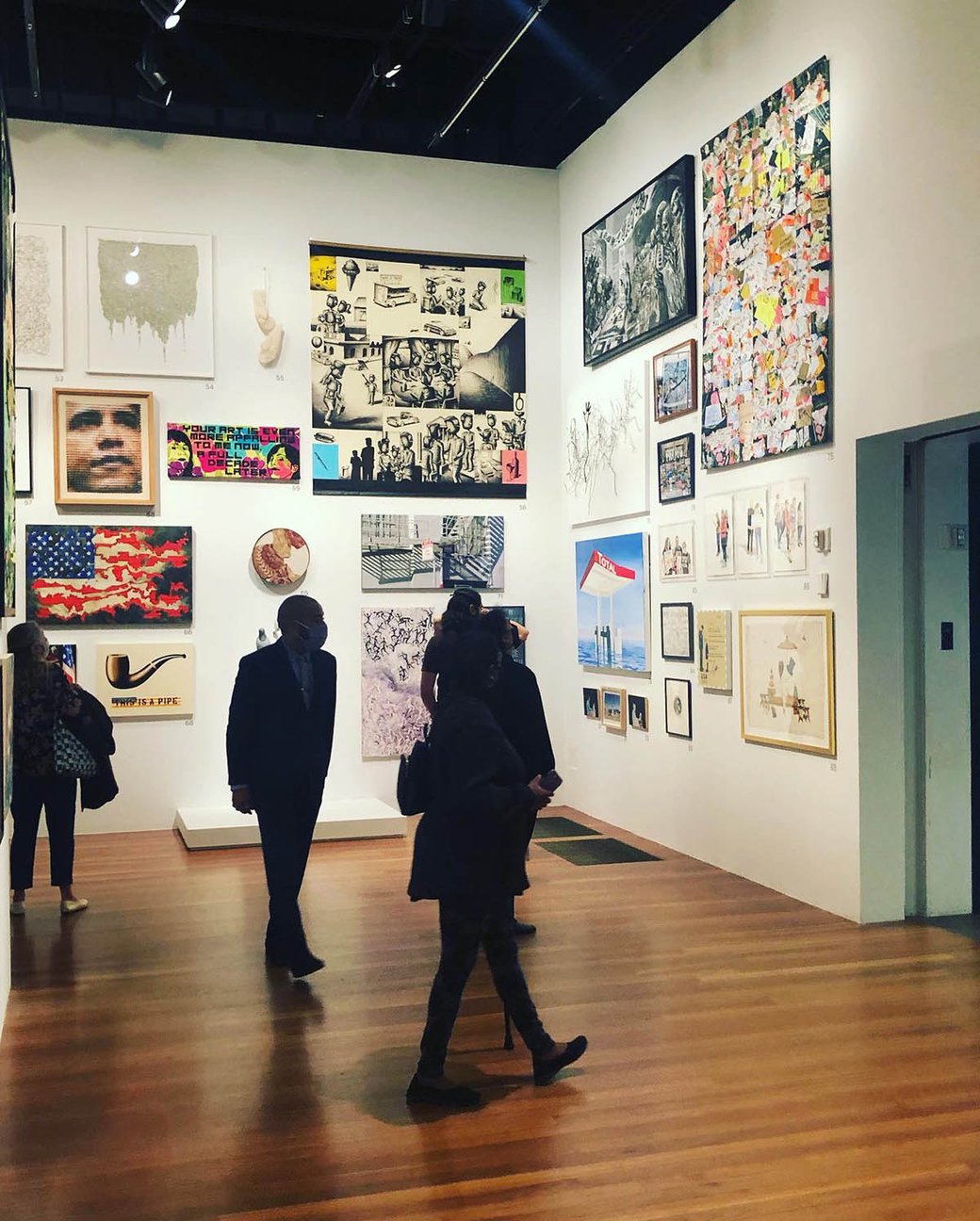 "The Open is a riotous explosion of imagery that represents the diversity of art making in the Bay Area," says Thorina Rose, an adjunct professor in Illustration. "I think this is why the show has such appeal. Suddenly the museum has become a space for community expression, rather than the more formal environment that can perhaps feel a little sterile to some visitors." Rose's work in the Open, Blue Willow, riffs on the popular 18th-century chinoiserie porcelain design, peppered with humorous and sly elements for viewers to discover.
Climer and Rose are two of more than 100 members of the extended CCA community represented in the Open this fall, including over 70 alumni artists across the college's four academic divisions, as well as numerous faculty members, such as Lydia Nakashima Degarrod, Rebecca Foster, Tina Takemoto, and Bryan Keith Thomas. The Open is not just a celebration of the museum's 125th anniversary but also an affirming acknowledgment of the resilience of the Bay Area arts community during an enormously difficult year.
"It was the first time in seven months that I had been in a public event," says Degarrod, a senior adjunct professor in Critical Ethnic Studies and Critical Studies whose work, Mending the Past, is featured in the exhibition. Instead of an opening reception, the artists featured in the exhibition were invited to a series of special artist previews before the show officially opened. "I marveled at seeing so many people in one place and at the same time recognizing my own feelings of nostalgia for collective gatherings. Listening to some of the attendants' comments made me realize that we all shared similar sentiments."
"I would be standing in a room and suddenly hear someone gasp and say, 'That's my piece!'" says Climer. "After having been unable to enjoy art in person for so long, the experience of seeing so much art with those moments of joy happening around us made it a magical opening."
"It was really impactful to move through the galleries, thinking about all the artists represented who continue to work in now-solitary spaces," Foster says. "A dialogue and sense of larger community became really apparent through the experience."
"After having been unable to enjoy art in person for so long, the experience of seeing so much art with those moments of joy happening around us made it a magical opening."
Assistant Professor, Fashion Design
Faculty artwork featured in the de Young Open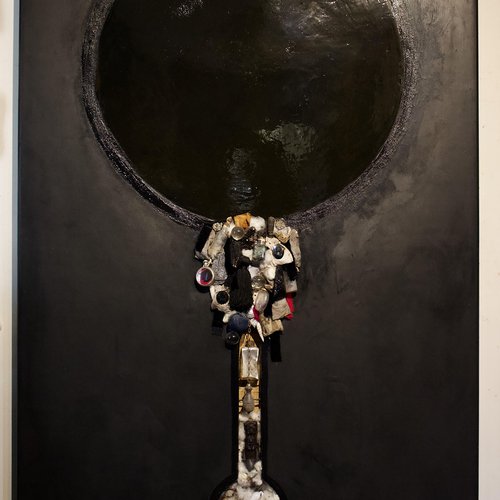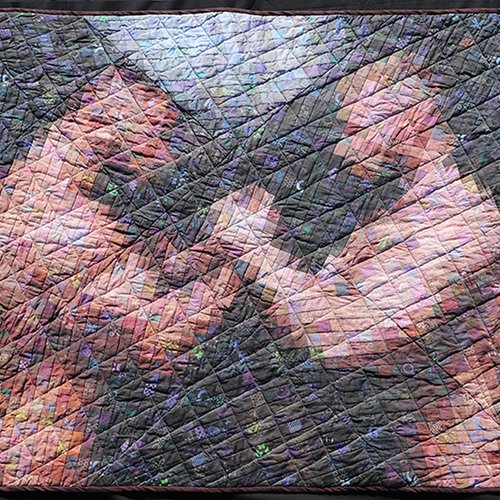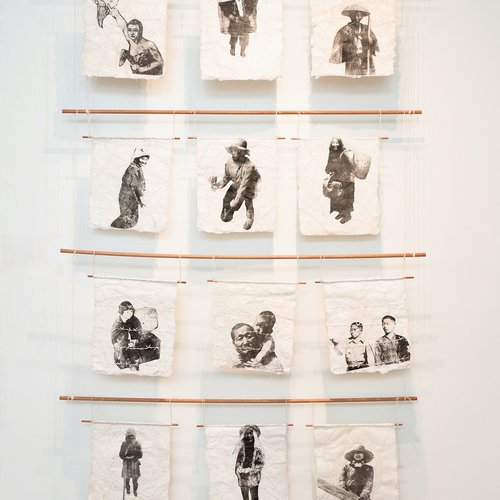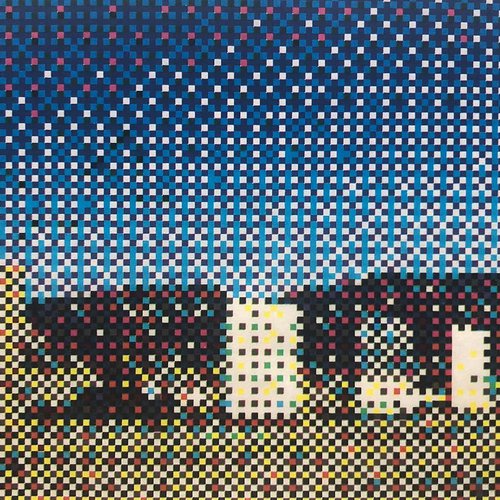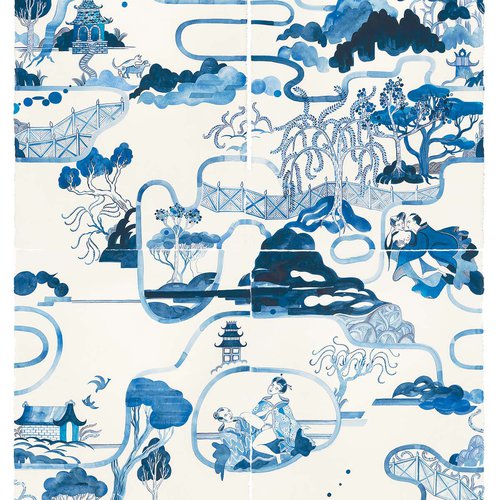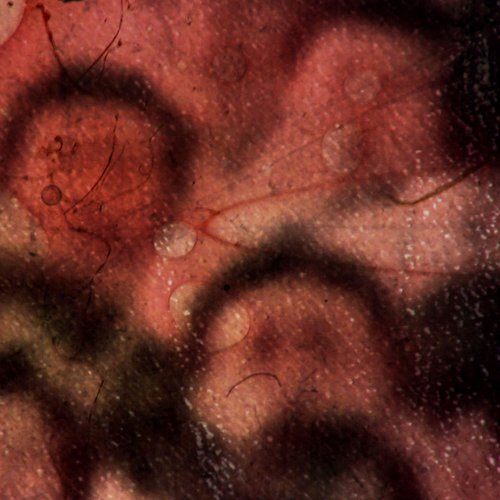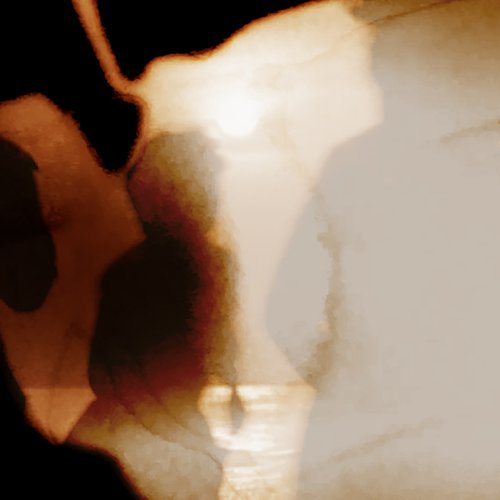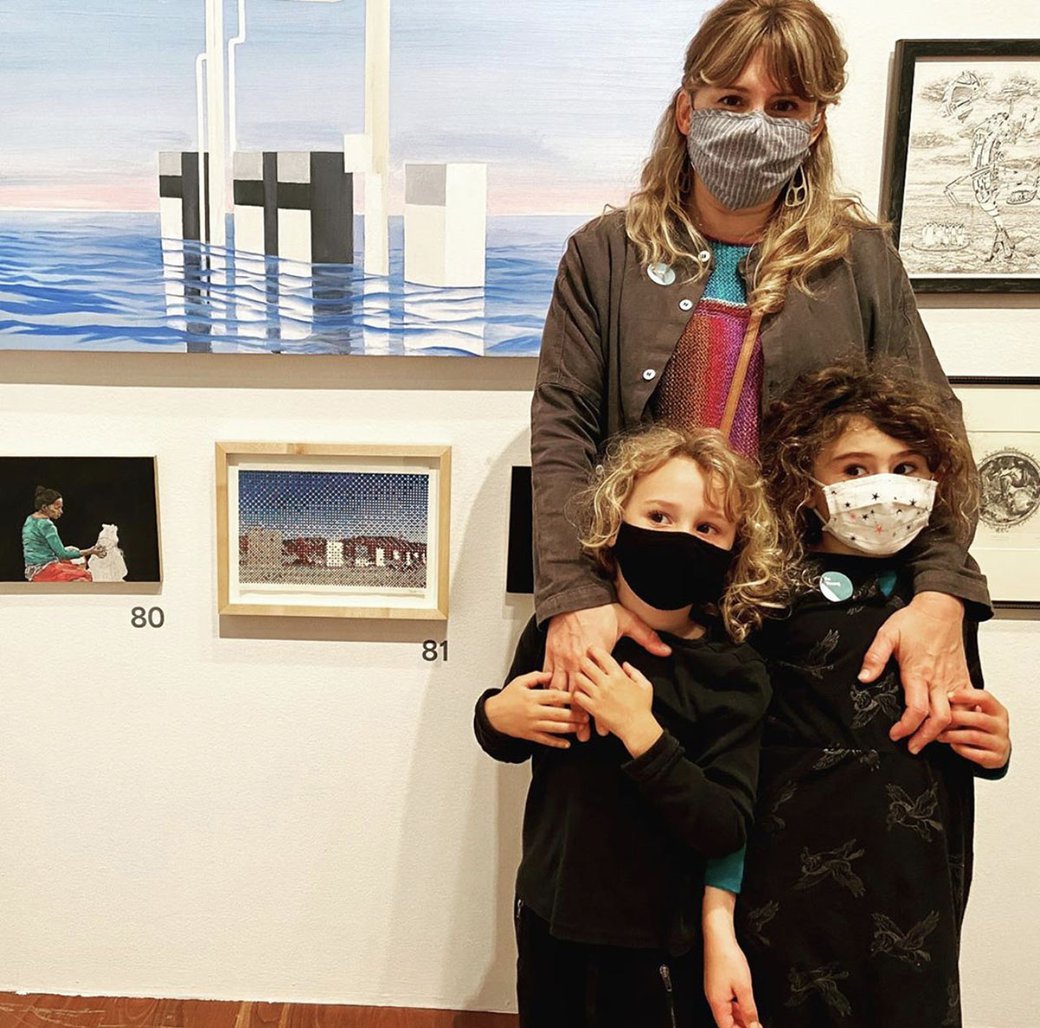 Navigating pandemic challenges and finding creativity in quarantine
Outside of the de Young Open, CCA faculty have had to find other creative ways to continue sharing their work and staying connected, while also navigating other pandemic hurdles.
"I'm a parent to two young children, so this year has been incredibly challenging," says Foster. "I've had to balance teaching and crisis homeschooling while continuing to try to make space for a creative practice." During the pandemic, Foster has been making small gouache pieces at her kitchen table that she can chip away at when she has time.
Faculty also recognize the immense challenges students face engaging with their classmates from afar. "I am working hard to be empathetic," says Rose. "Half of my class is in Asia and are taking my class upon either waking, or after being awake all night, and the other half are working from their childhood bedrooms. It is somewhat of a struggle to create class cohesion—they don't talk to each other in the way they would normally in a conventional classroom." Rose is focusing on positive reinforcement, fun assignments, and creative encouragement. "So far, I am pleased with the quality of the work," Rose says.
The pandemic has also created opportunities for creativity and expression in non-traditional spaces. Foster says, "Early in the pandemic I really loved the This is weird without you series of wheatpaste prints by [Assistant Professor] Juan Carlos Rodriguez Rivera, Marcela Pardo Ariza, and Felipe Garcia JR springing up on the newly installed plywood storefronts in the Mission. As a printmaker I've always been interested in printed matter outside the white cube, and the way that street corridors have been activated during the pandemic, and especially during the summer's Black Lives Matter protests, has been really beautiful."
"I have been impressed by how artists have forged creative ways to share work and ideas across time zones and various locations," says Takemoto. "From large-scale webinars, to podcasts, to postcard art, to activist skytyping, to intimate studio critiques—these activities keep us connected and inspired."
"While I have missed the human contact in online events, I found that I attended more artists' discussions, exhibits, and conversations than I had done during a normal year in part because I was not constrained by the driving in the Bay Area and I had more free time," says Degarrod. "In these online events, the attention was focused on the exchange of the participants' ideas, or on the artists themselves who explained their work instead of just focusing on the artworks or performances themselves. I hope that these forms of exchange will continue post-pandemic."
The de Young Museum temporarily closed its doors again on November 29 due to an increase in COVID-19 cases in the Bay Area and local regulations, but the entire Open exhibition can still be explored in a uniquely 2020 way—virtually, online.
Visit deyoungmuseum.org to explore the entire de Young Open exhibition, and check out the CCA faculty artwork included in the exhibition below, including artwork by Gregory Climer, Lydia Nakashima Degarrod, Rebecca Foster, Thorina Rose, Tina Takemoto, and Bryan Keith Thomas.
If you're a faculty member who's featured in the de Young exhibition and your work isn't in this story, contact us at [email protected] to be included.
—Taryn Lott
December 10, 2020