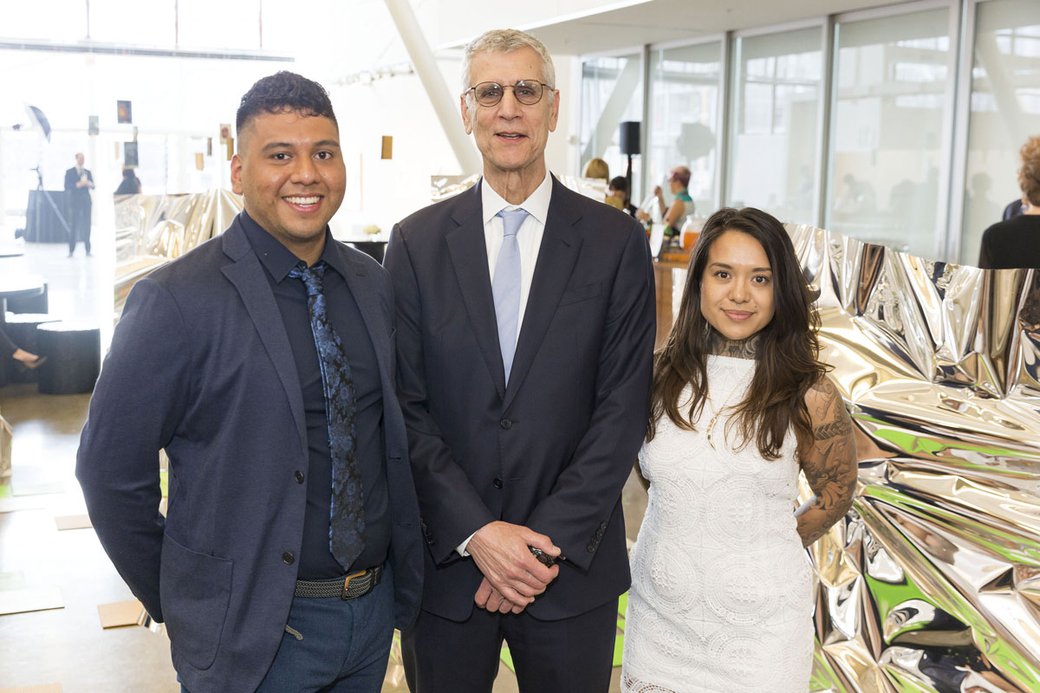 Major initiatives and contributions
Most recently, President Beal led the development of an ambitious multi-year plan to strengthen the CCA experience for future generations of students by unifying the academic program on an expanded San Francisco campus, dramatically increasing on-campus student housing, building the CCA Board of Trustees, and leading the silent phase of the largest capital campaign in CCA history.
Since taking office, Beal has successfully completed major initiatives, including the $27.5 million Centennial Campaign; national accreditation visits from WASC (Western Association of Schools and Colleges) and NASAD (National Association of Schools of Art and Design); and the development and implementation of the 2016–2020 collegewide strategic plan extension.
During his 20-plus years at CCA, Beal has played a significant role in the expansion of the college's programs and facilities and the implementation of key academic initiatives—all of which contributed to an overall enrollment increase at the college of more than 70% from 2008 to 2019. Significant improvements to CCA's existing buildings and development of new facilities during Beal's tenure include an award-winning Graduate Center in San Francisco and, most recently, Founders Hall, a 500-bed residence hall and dining venue on the San Francisco campus.
"San Francisco draws creative visionaries from all over the world and CCA is lucky to call the dynamic Bay Area home. CCA is helping to provide the next generation of creative professionals with an affordable place to call home, right at the heart of our expanding campus."
CCA President
President Beal on campus and in the community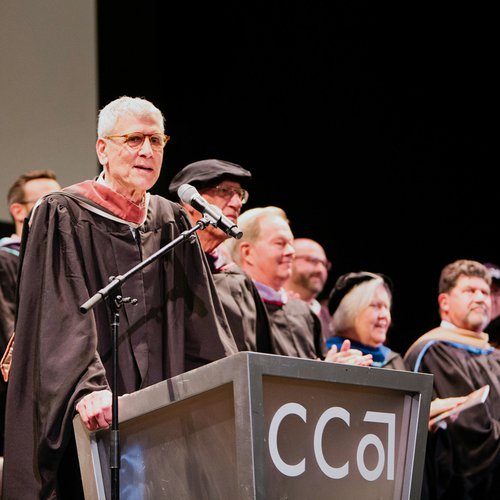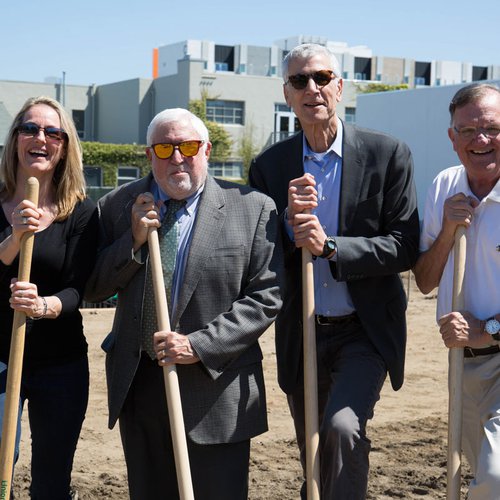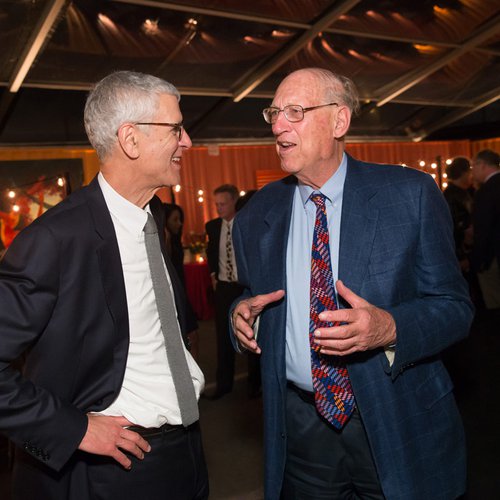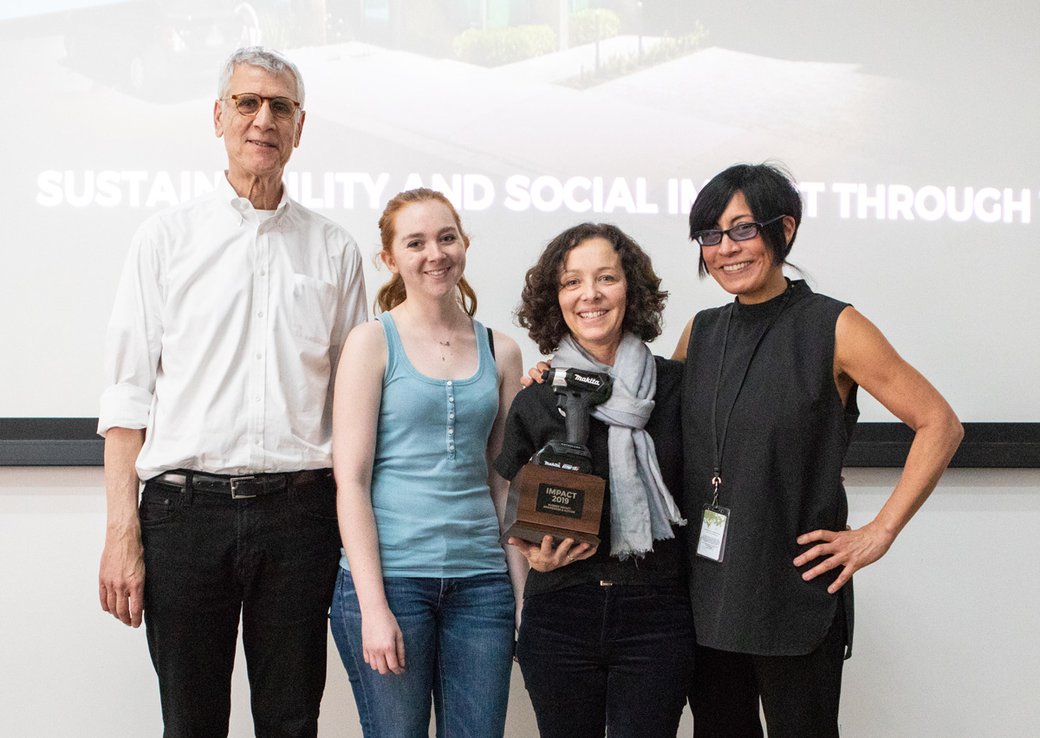 Faculty development and curricular improvements
While serving as provost and chief academic officer of CCA, Beal made faculty development a priority, helping conduct more than 40 high-profile searches for full-time tenure-track positions, which attracted top faculty from around the world. His initiatives included improved faculty governance, implementation of a salary enhancement plan, and the introduction of a program-assessment structure.
The curricular improvements made under his leadership include substantial enhancements to the Humanities and Sciences curriculum, as well as the establishment of the junior review, during which third-year undergraduate students are required to present a body of work to a panel of outside artists and faculty from other programs. Several academic programs were created under Beal's guidance, including the MBA in Design Strategy—the first of its kind on the west coast—and bachelor's degree paths in animation, community arts, visual studies, and writing and literature, and master's degree programs in architecture, curatorial practice, visual and critical studies, design, and writing.
"As one of the most diverse colleges in the United States, CCA is committed to social change and addressing systems of oppression."
CCA President
Art and design school legacy
Beal was vice president of academic planning and associate vice president of academic affairs at the School of the Art Institute of Chicago (SAIC) before coming to CCA. As the lead academic administrator on the school's building and facilities projects, he oversaw the acquisition of new property and major renovations of existing facilities. Previous to that he was chair of SAIC's graduate division, chair of its post-baccalaureate program, and a member of the painting faculty.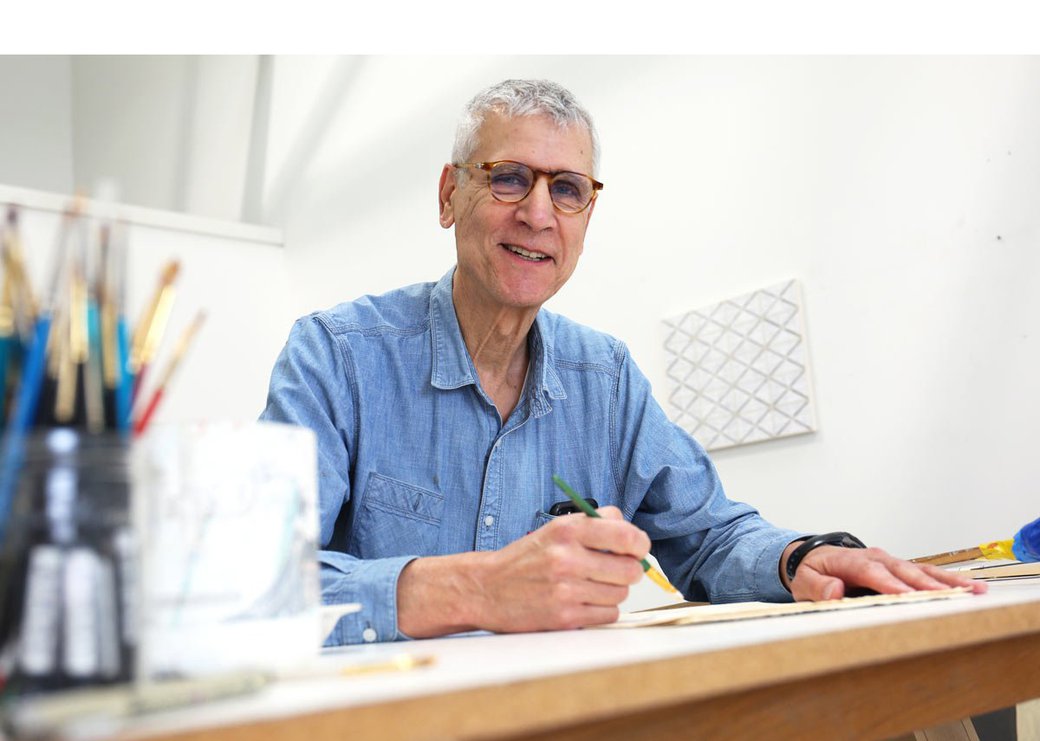 In the studio and beyond
In addition to his prolific academic career, Beal holds an MFA from SAIC and is a practicing artist whose work has been exhibited nationally, including at renowned galleries such as George Lawson in Los Angeles and New Museum Los Gatos.
Beal paints with oil, acrylic, and gouache on linen, canvas, and wooden panels in monochromes or closely toned hues. His paint marks are organized within a penciled grid structure, recalling the grid's well-established history in Modernism, from Piet Mondrian to Agnes Martin. The power of Beal's quietly rhythmic paintings to generate fresh imagery belies both the intimacy of their scale and the established tradition from which they're generated.
Beal and his wife, Dee Hoover, reside in the East Bay. They have two children.
President Beal in the studio