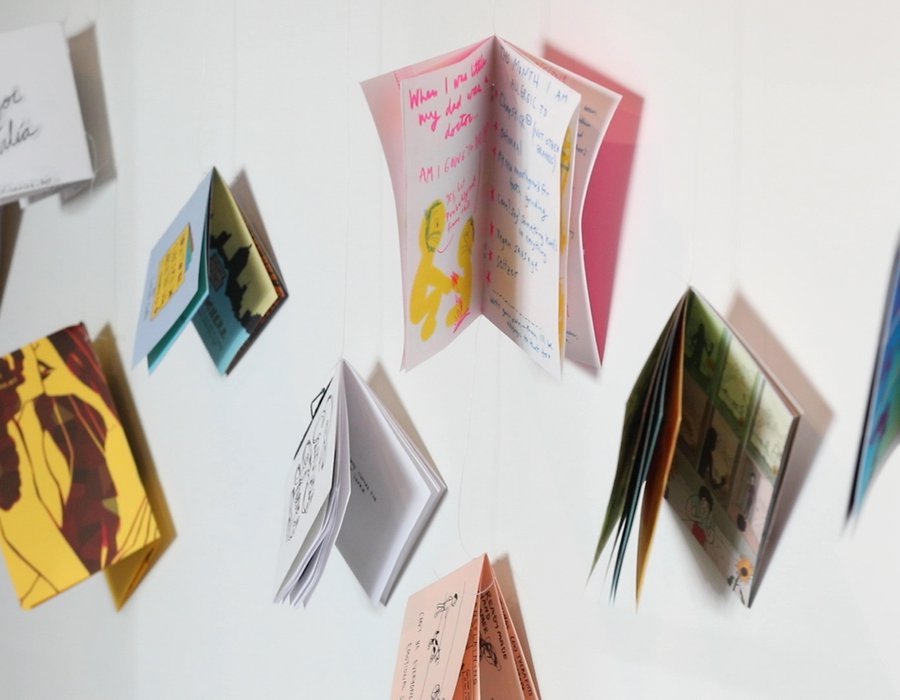 Start a visual storytelling practice at the leading undergraduate comics program on the West Coast.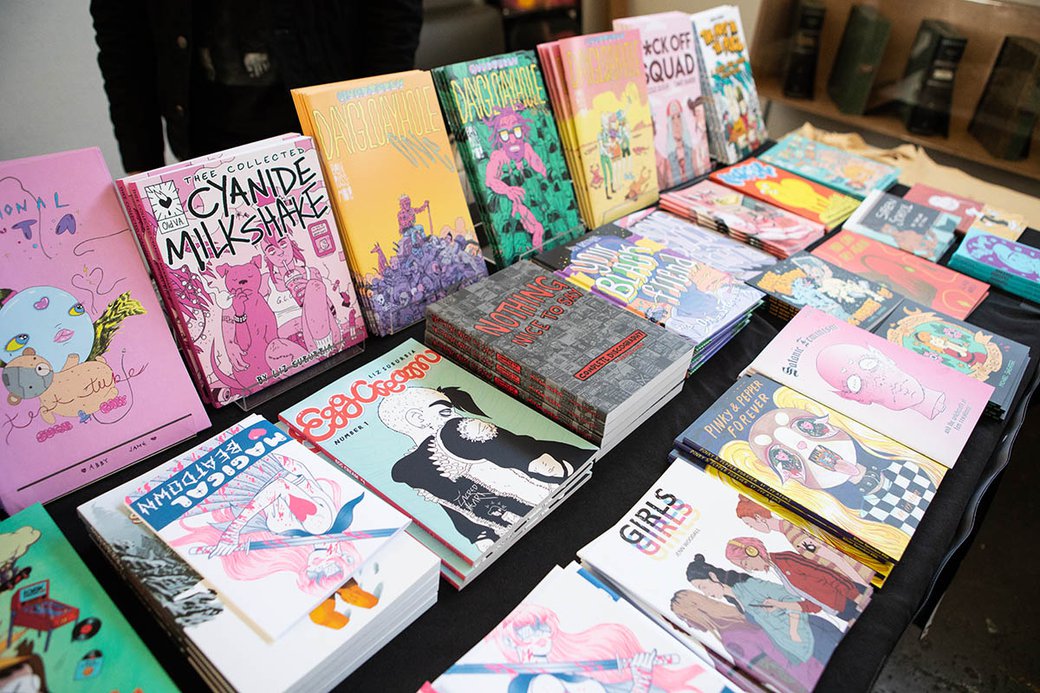 Rich narrative concepts, dynamic visual approaches
Comics is a visual literary medium that has a deep history, specific craft demands, and exciting new possibilities as the industry grows. CCA's BFA in Comics is a STEM-designated program, focusing on narrative development, relationships between text and image, and visual storytelling to push the practice to new heights.
The curriculum includes training in narrative concepts and character development, illustration and design, critical scholarship, and professional practice. You'll become a practitioner who merges these multidisciplinary powers to make comics that only you could create.
Draw from a community with publishing power
Comics culture continues to flourish in San Francisco, and CCA is home to a well-established graduate program in Comics. Our faculty are immersed in the scene, from helping launch the first San Francisco Comics Fest to leading entire publishing imprints dedicated to cartoonists of color and queer storytellers. Our alumni have contributed important works to the collective dialogue, including Maia Kobabe's Gender Queer: A Memoir and Alex Combs's forthcoming Trans History: A Graphic Novel. In short, we're changing the types of stories told across the medium.
As the only undergraduate program like it on the West Coast, CCA's BFA in Comics prepares you to enter the professional comics industry. You'll become immersed in a curriculum that engages with the ethical, historical, and social dimensions of the world beyond the college, helping you develop a critical capacity and a singular artistic practice. View an anthology of comics at CCA.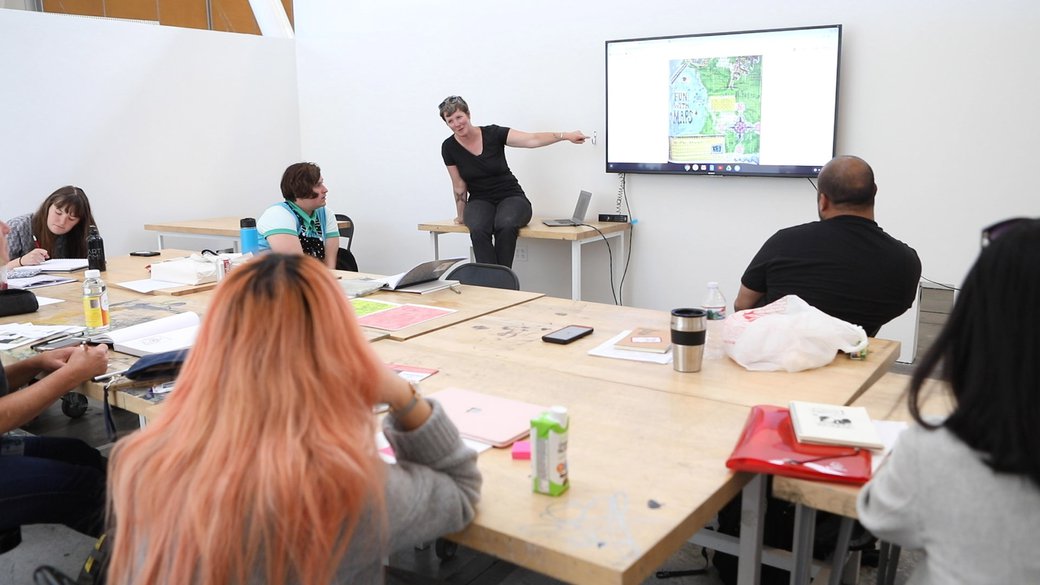 Located on our growing San Francisco campus, BFA Comics students have access to studio and classroom spaces that encourage open-ended exploration and expansive storytelling, whether on a tablet or risograph. As a Comics student, you'll also have opportunities to get hands-on with other mediums that extend and deepen your individual comics practice in preparation for a capstone thesis project in your senior year.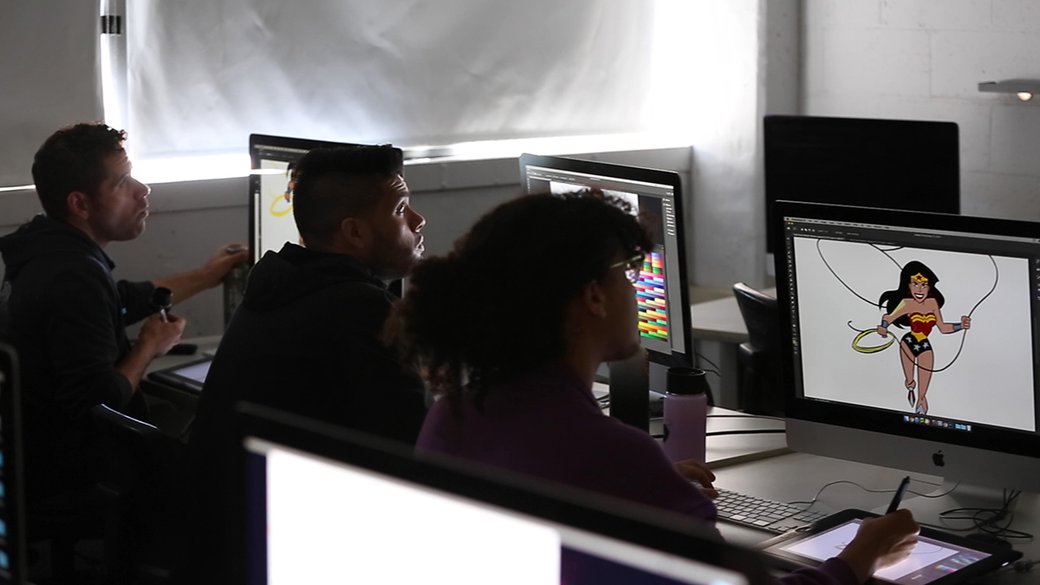 Interdisciplinary making informs our practice
Unique summer programming and Wacom workstations shared with with MFA Comics cohorts
Annual collegewide student events, shows, and publications
Large bed scanners and portable drawing tables shared with Writing and Literature students
A high-end input/output lab to scan and print at self-use stations in the Digital Fine Arts Studio
Graphic Design and Illustration spaces with specialized printing machines, such as risograph and book-binding equipment
Computer labs and media services, with laptops, drawing tablets, cameras, software suites, and much more
Recent Comics in the City speakers
J.H. Williams III (Promethea and Sandman: Overture)
Nicole J. Georges (Fetch)
Mariko Tamaki (This One Summer)
MariNaomi (Dragon's Breath and Other True Stories)
Raina Telgemeier (Smile, Drama)
Mike Mignola (Hellboy)
Gene Luen Yang (Dragon Hoops)
Gilbert Hernandez (Love and Rockets)
Steenz (Heart of the City)
Comics faculty have significant professional industry experience and are at the forefront of the creative and intellectual discourse of this vital and emerging storytelling medium. The comics field is inherently multidisciplinary, and the program's curriculum thrives through collaboration with faculty from a range of adjacent disciplines across the college, including writing, animation, and illustration. With an all-star faculty as your guide, you'll have unique opportunities to explore different dimensions of your personal comics practice.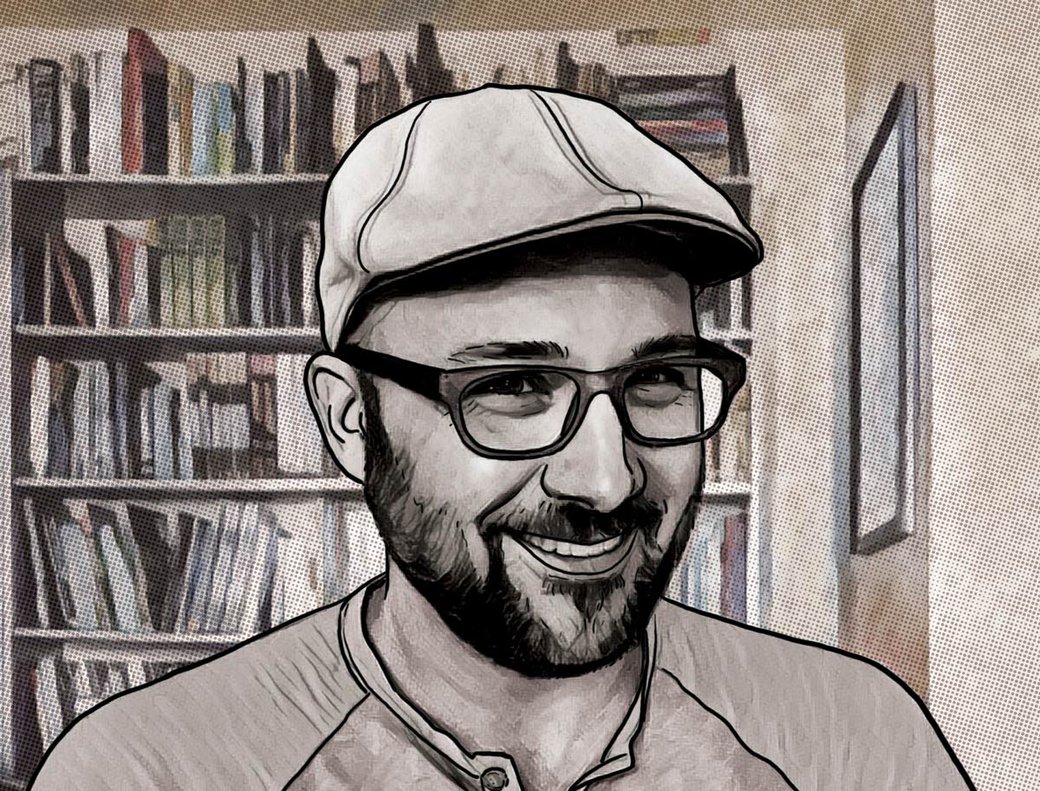 Chair Matt Silady's comics have appeared in graphic novels, magazines, newsprint, and online. His first book, The Homeless Channel, was nominated for an Eisner Award. Other projects include launching the inaugural San Francisco Comics Fest, the Folio Award–nominated comic The Great Wine Heist for Sonoma Magazine, and guest editing the SF Weekly comics issue. He has also collaborated with open education platform Kadenze to share a free online comics course with 10,000 students around the world.
Conceptual, technical, and critical practice
The BFA Comics offers a practice-based curriculum that includes digital and analog tools, drawing and illustration, narrative and storytelling, graphic and publication design, comics history and theory, and professional and portfolio development. You'll gain extensive technical experience with multigenre storytelling and develop a digital skillset grounded in industry-standard software suites. View sample course descriptions.
Investigate ideas through every dimension
Before diving into their chosen major, every undergraduate participates in the First Year Experience. You'll explore a wide range of materials and tools over the course of two semesters, supplemented by foundational courses in art history, critical studies, and writing. Faculty from different disciplines guide studio projects, group critiques, and theoretical discussions, setting you up for success.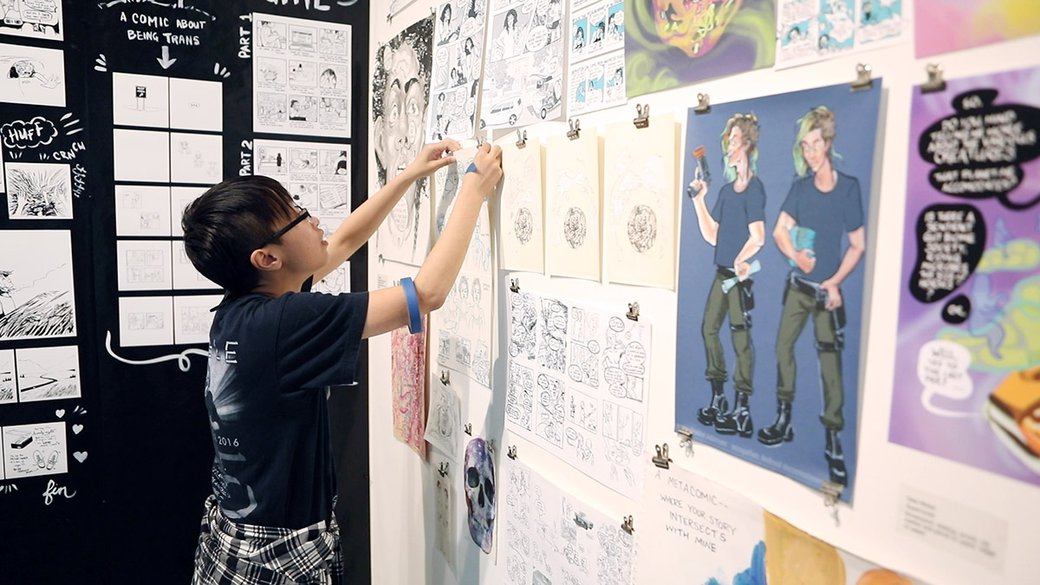 Students graduate from BFA Comics with strong visual storytelling portfolios that demonstrate the technical and conceptual skills required to thrive in an evolving media culture. Alumni can create professional-quality comics in a variety of genres, for a variety of audiences, and are dextrous in text, image, and visual storytelling—a combination that ensures they're ready to contribute to the discipline and chart successful careers in a burgeoning creative industry.
Potential careers in comic art
Cartoonist
Comics journalist
Storyboard artist
Concept artist for video games
Concept artist for animation
Writer
Editor
Publisher
Educator
Comic art as a discipline continues to evolve. We look for students who are excited about the transformative power of visual storytelling on communities, as well as individual lives. Ideal applicants are open to learning interdisciplinary practices to enhance their ideas, and eager to experiment with the craft. CCA Comics students—immersed in the rich potential of the medium in a city renowned for its creative powers—will gain skills to shape the world of comics and visual storytelling for years to come.