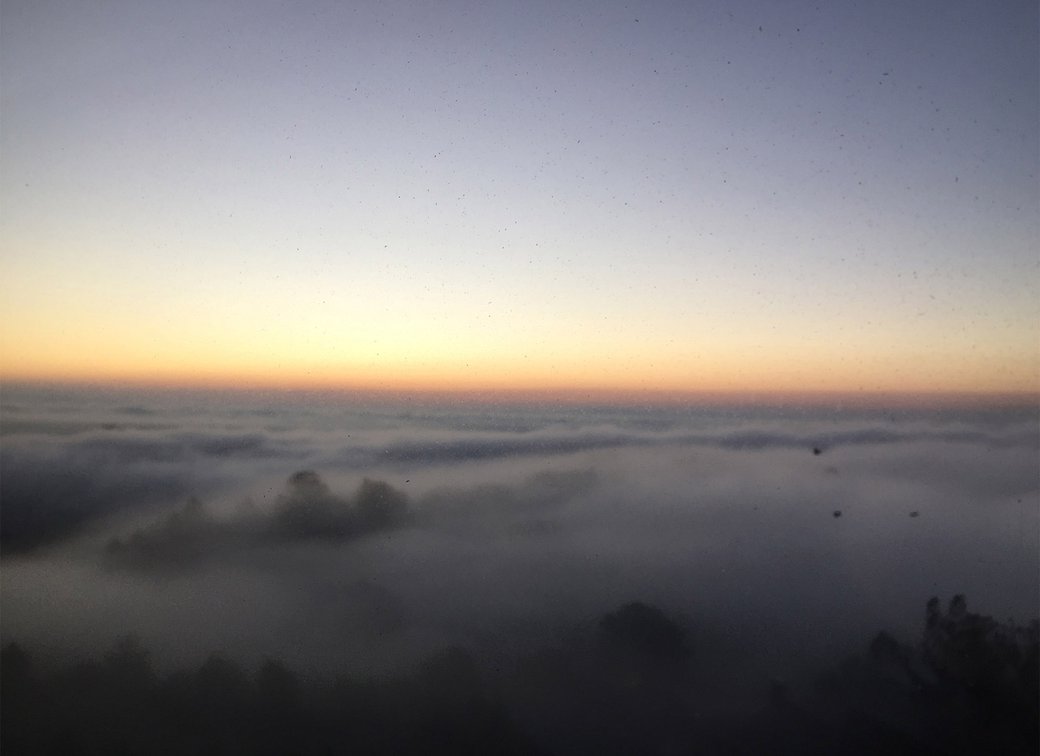 A "silver lining" is what we call a positive aspect of a bad situation. Like the silver lining of a dark storm cloud. Though we're disappointed that the pandemic is keeping us apart this fall and we want to get back to campus ASAP, we also know that artists, designers, architects, and writers are distinctly equipped to find the creative opportunities—the bright side, the silver linings—of a low point. We are the people who help the rest of the people see problems in a new light.
This page is dedicated to sharing these positive insights; to tracking our community's creative achievements, breakthroughs, inspirations, events, stories, and even small moments of simply sharing space with each other in the cloud.
At CCA, we're, ahem, weathering the pandemic storm together, even though we're spread out around the globe. Here's what we're working on, dreaming up, and celebrating this week. Got something you'd like to share? Tell us everything
Civic action and radical joy
Joy to the Polls, a student-led "Get out the vote" event in Oakland on October 24, featured painting, postcarding swing states, voter registration, music, projections, and more, all socially distanced and safe! Shoutout to Carissa Lillian Clark (BFA Individualized Studies 2021) for the tip: "In the big picture we're working to get out the vote for so many reasons: for racial justice, for the environment, for democracy, and for the nitty gritty of the local and YES for RADICAL JOY."
An accompanying exhibition by Lena Wolff and Michele Pred (BFA Interdisciplinary Fine Arts 1990) inside Dream Farm Commons presented an evocative text-based sidewalk-looking-in-installation and included an appearance of Jenny Holzer and Tabitha Soren's "Vote Your Future" billboard truck.
International recognition
Congratulations to CCA Fashion Design student Xi Wan, who was selected as a finalist in the 19th International Arts of Fashion Competition hosted at the Musée des Arts Décoratifs, Paris. Wan is one of only 50 finalists chosen from 397 fashion students representing 30 countries and 103 schools and universities.
Protest art
All Power to All People by CCA alum Hank Willis Thomas (MFA Photography, MA Visual Criticism 2003) is an eight-foot-tall sculpture depicting an Afro pick with a Black Power fist raised to the sky. It is also, according to a new list by T Magazine, one of the 25 most influential works of American protest art since World War II.
A new residence hall
Though perhaps one of the most unpredictable years in CCA's 113-year history, 2020 also marks the beginning of the college's firm grounding in San Francisco with the fall opening of Founders Hall and ushers in a new era of CCA as a fully residential campus. Don't miss this first-look video tour and the Founders Hall Digital Mural Exhibit, created by CCA Libraries.
A new ecosystem
Members of CCA's Architectural Ecologies Lab are helping the Presidio Trust and National Park Service restore native oyster habitats at Crissy Field by installing specially designed fiberglass panels. Their work was recently featured in the San Francisco Chronicle.
A new video
Nothing is Eternal, an immersive video work by artist Jeffrey Gibson newly commissioned by CCA Wattis Institute for Contemporary Arts, launched October 22 at Tenderloin National Forest.
Conceived during this pandemic era, Nothing is Eternal "depicts the American flag in unsettling stillness, as a marker of territory, and projected onto bodies, while set to a heartrending soundtrack. … The slow transformation through time, color, and form reflects both a distillation of our social collapse and the reinvention of self and community, referencing the movement and change that is so desired for this nation."
Did you miss the video's debut? No worries. Nothing is eternal. ;) On-site presentations of the piece are being streamed online October 20 through December 12. Check out the full list of dates and times.
"Strokes of insight"
For a feature story in 48Hills, Victoria Wagner, senior adjunct faculty member in CCA's First Year Core Studio program, says she didn't work with wood until a piece of a tree being cleared "fell nearby, giving her what she describes as a 'stroke of insight.'" The experience inspired Wagner to explore the phosphorescence of salvaged redwoods for the sculptures in her solo show, Everglow, recently on view at Maybaum Gallery.
Virtual convos
Watch now: Alum Amanda Hunt (MA Curatorial Practice 2011) discusses contemporary visual culture with artist Jordan Casteel in a 2020 Frieze Talks conversation moderated by Mark Guiducci, creative editorial director of Vogue.
Here's one of our favorite silver linings of a remote semester: Many of our international guest lectures, scholarly critiques, event series, artist interviews, and social gatherings are now virtual, open to the public, and accessible to more of us than ever before. See you soon.
We want to feature your silver lining! Send us news, story ideas, updates, happy thoughts, whatever—if it's happening in our community on the cloud, we want to shout it from the stratosphere.
You can submit your stuff using the link below or, because we know you might work differently on your cloud, send it to us via email.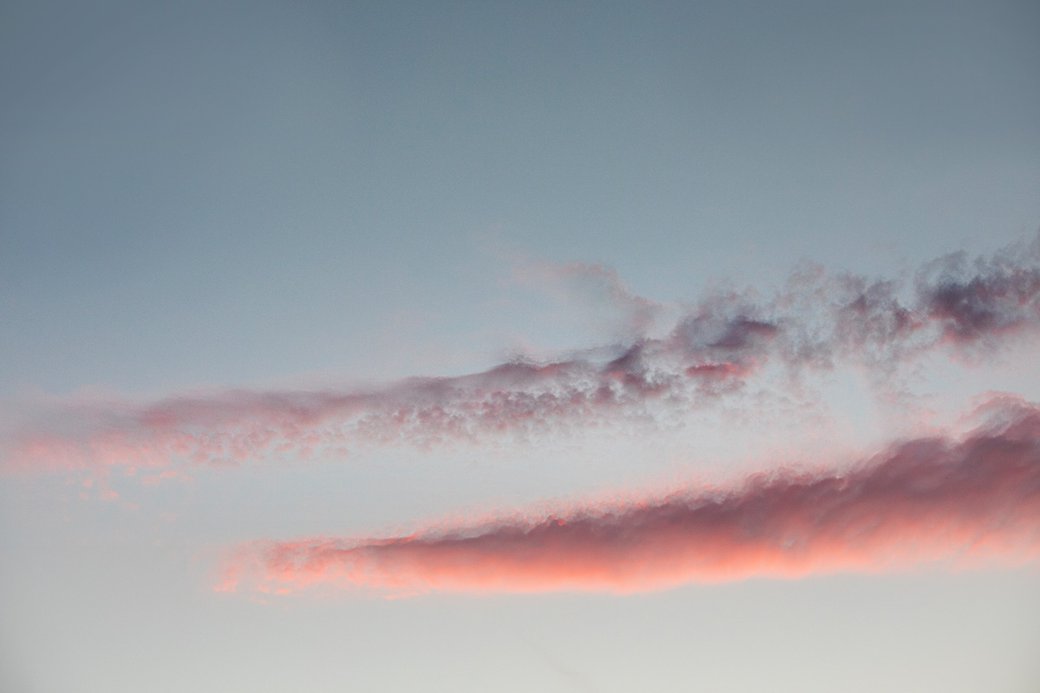 You can also send us your photos. What kinds of photos? Cloud photos, for example. ☁
Send them with a timestamp and location so we can see what the world looks like from everyone's POV.
Are you, instead, finding micro moments of wonder on the ground? Has the change of pace and presence influenced your practice? How have you set up your home workspace and why? How are you adapting and finding inspiration during this time? We'll share all those stories here, too.
EDITOR'S NOTE: Isn't this all a little fluffy? Sure. But it's also important to honor how our community is sticking together during this challenging time apart.
Cloud-sourced pics