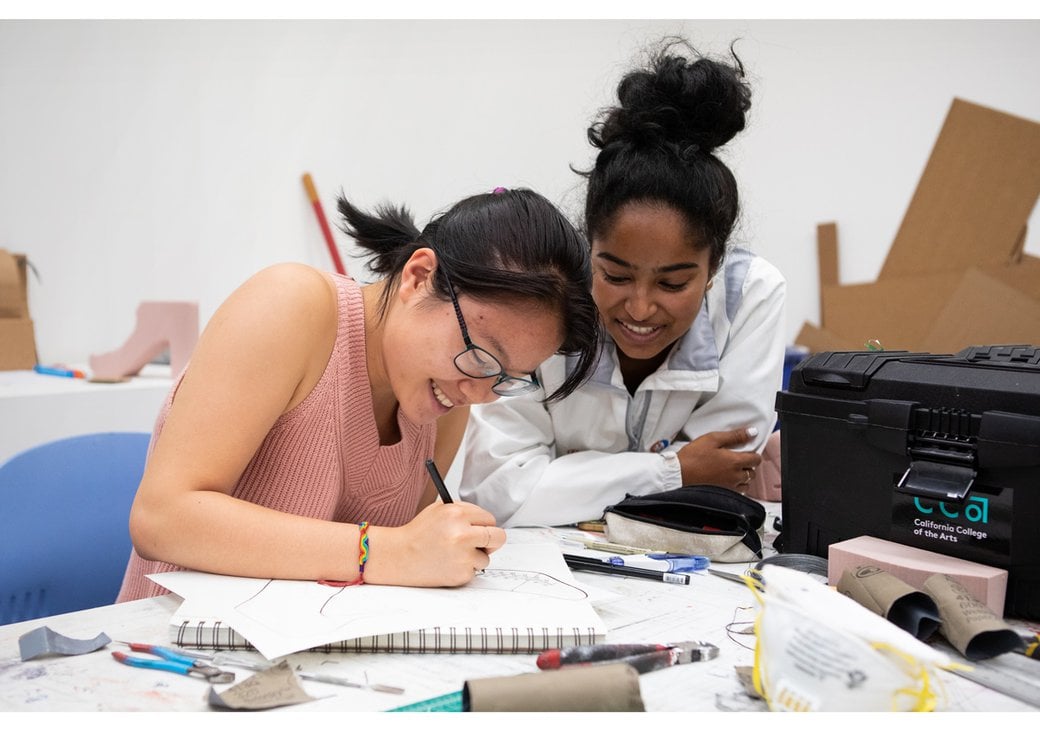 Go from concept to portfolio-ready
If you've ever wondered what it's like to attend art school, CCA offers several opportunities for young students to explore fine arts, architecture, design, or creative writing before starting their college journey.
CCA's Pre-College Program, held on our dynamic San Francisco campus, is the perfect opportunity to take studio-focused courses taught by accomplished faculty who help you push beyond concepts to portfolio-ready pieces. You'll earn three college credits, immersed in our supportive, inspiring community. We'll also be offering several online Pre-College courses for interested students who are unable to join us in person.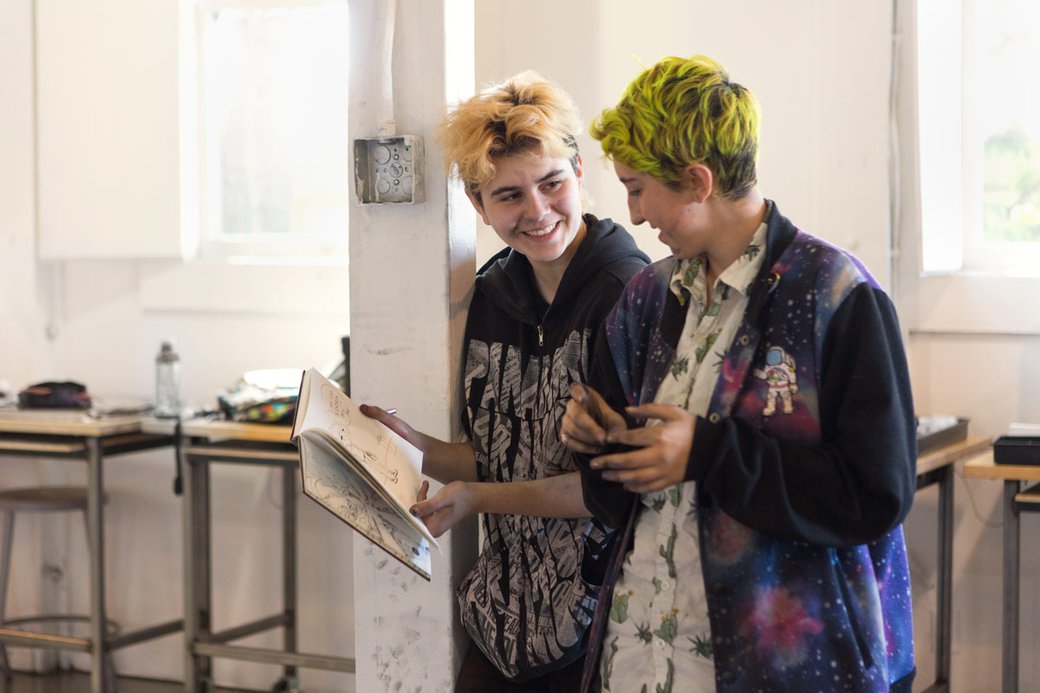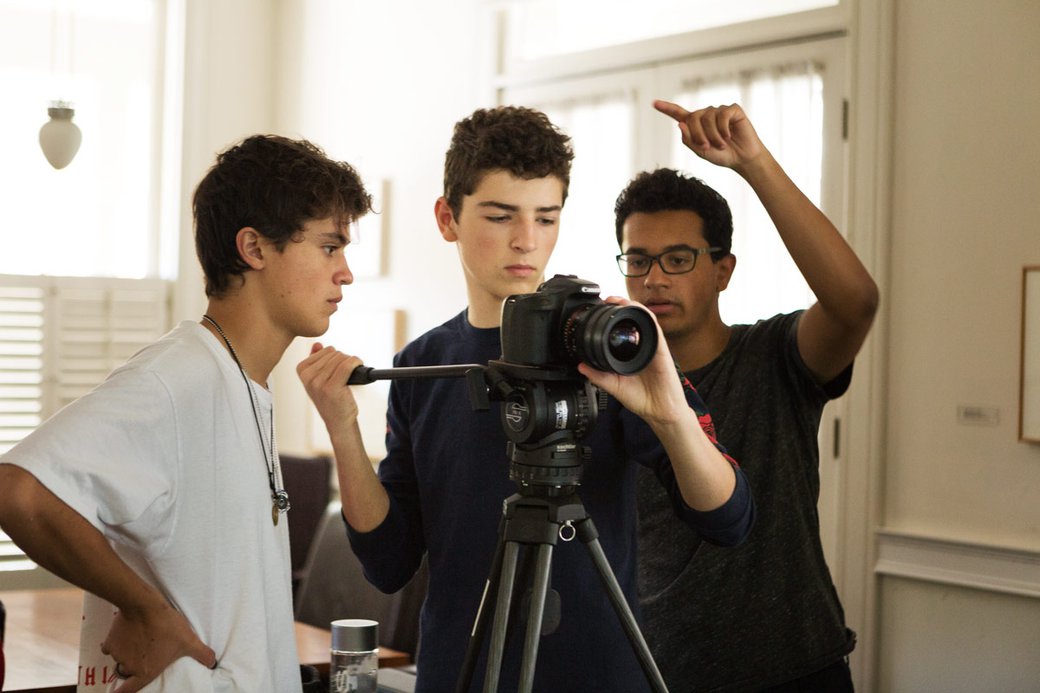 Who can apply?
Develop your skills and experience life as an art and design student first-hand.
High school students
Pre-College: Students completing their sophomore, junior, or senior years; must be at least 15 years old by July 2021 and no older than 18 to apply for admission
Summer Atelier: Students completing their freshman or sophomore year by June 2021
CCA Extension: Primarily for adults 18 years of age or older
Occasional offerings, fall and spring, specifically for high school students
Middle school students
Take your art to the next level
CCA's Pre-College Program is one of the best pre-college summer programs for high school students. It takes place on our San Francisco campus for four weeks, from July 7–August 3, 2021. Designed for rising high school juniors and seniors and recent high school graduates, Pre-College gives students a chance to confidently explore what it's like to be in art school, grow as an individual and artist or designer, earn three college credits, and pursue purposeful work suited for any art and design admissions portfolio.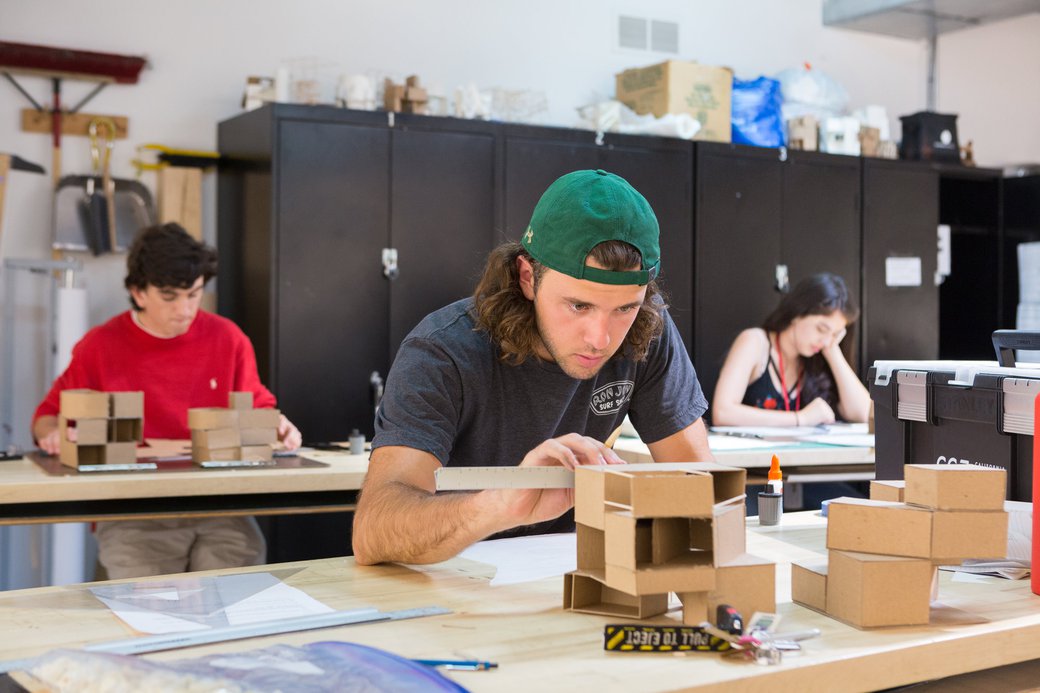 On our San Francisco campus, you'll take studio-focused, college-level courses taught by expert and caring faculty ready to help you create and refine your work. You'll select courses and studios based on which discipline you'd like to explore in greater depth. Classes take place in person Monday, Tuesday, Thursday, and Friday, from 9:30 am to 4:30 pm (with a one-hour lunch break). Students will work from home on Wednesdays, with some remote instruction, from 9:30 am to 4:30 pm.
Additional resources
Completed applications are processed and reviewed on a first-come, first-served basis. An application won't be reviewed until all materials—including transcripts, fees, and scholarship materials, if applicable—are received. Within two weeks of receiving your completed program application, we'll email you an admission notification including studio placement.
Pre-College for international students
Unfortunately, due to COVID–19, CCA's Pre-College program will be unable to host international students in person or on campus this summer. International students should consider taking advantage of enrolling in an online Pre-College course instead. We look forward to being able to welcome international students back to campus for summer 2022.

Dustin Smith
Senior Director of Youth Programs and Continuing Education
[email protected]
Strengthen and exhibit your work
CCA's Summer Atelier is a noncredit, nonresidential program available to students who'll have completed their freshman or sophomore year of high school by June 2021. With different courses held on both our campuses, you'll either attend the San Francisco Atelier or Oakland Atelier. You'll hone your skills, learn new concepts and techniques, and meet others from around the Bay Area who share your interest in art. At the conclusion of the program, you'll participate in a student exhibition.
Course example
In the Graphic Novel Workshop at the Oakland Atelier, students learn what it takes to write and draw comic books, manga, and graphic novels. Discover how to create an effective narrative and present a story using images, then develop a short comic while working to create a distinct and personal illustrative style. Both traditional media and digital drawing tools are used, addressing a wide breadth of options when developing a preferred toolset. Participants also learn about self-publishing techniques in print and online, how to print work, and how to set up a basic website where they can publish their work digitally.
Young Artist Studio Program
Since its inception in 1997, our Young Artist Studio Program (YASP) has provided an exciting opportunity for youth who have recently completed the sixth, seventh, or eighth grades to be immersed fully in the practice of artmaking in a professional art school setting.
YASP features focused summer classes that meet in the morning and afternoon, with a 45-minute break for lunch (a lunch plan is available). Tuition includes all material and lab fees, and each day, students work on various projects based on their desired subject. The all-day programs culminate with an exhibition held in CCA's Oliver Art Center, where family and friends have an opportunity to see what the young artists have created during their time in YASP.
Please note: Due to the COVID–19 pandemic and efforts to contain its spread, all of our summer youth programs have been canceled for summer 2020. We hope to resume these programs in summer 2021.
Inspiration and guidance for high school students
Our studio art courses for high school students, which are held throughout the year, are special opportunities to develop your drawing skills and experience rigorous artmaking coursework and in-class expectations, preparing you for college and launching your own creative practice. Please email [email protected] for details.
Have questions?