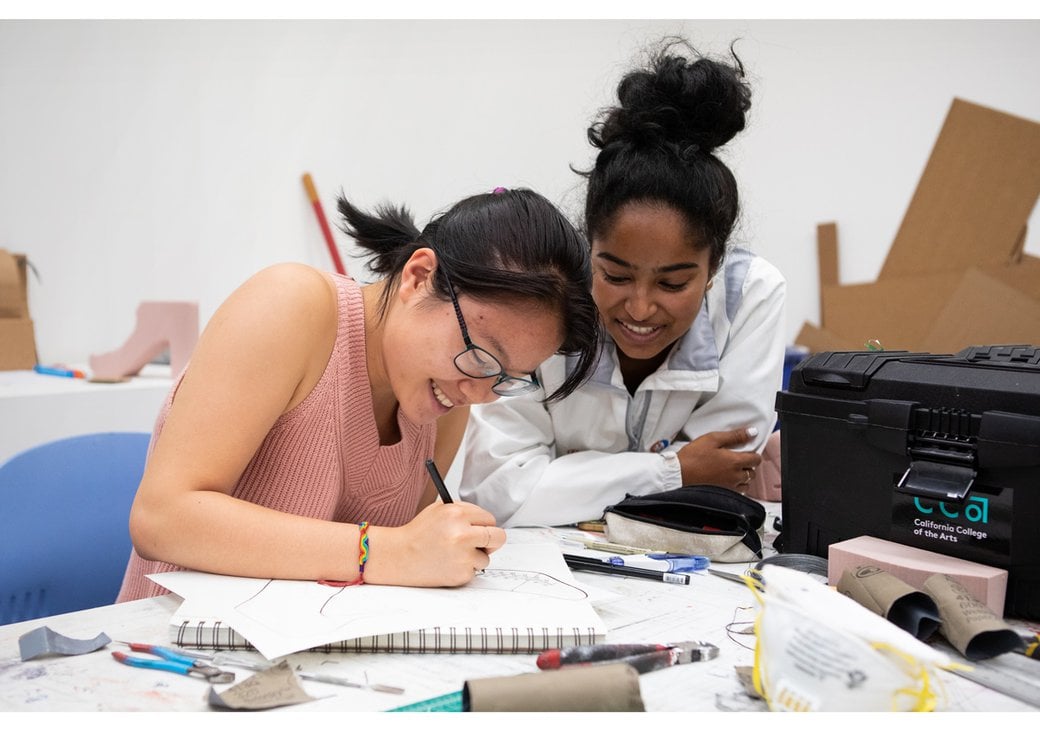 Go from concept to portfolio-ready
If you've ever wondered what it's like to attend art school, CCA offers several opportunities for young students to explore fine arts, architecture, design, or creative writing before starting their college journey.
CCA's Pre-College Program is the perfect opportunity to take studio-focused courses taught by accomplished faculty who help you push beyond concepts to portfolio-ready pieces. You'll earn three college credits, immersed in our supportive, inspiring community. We'll also be offering several online Pre-College courses for interested students who are unable to join us in person.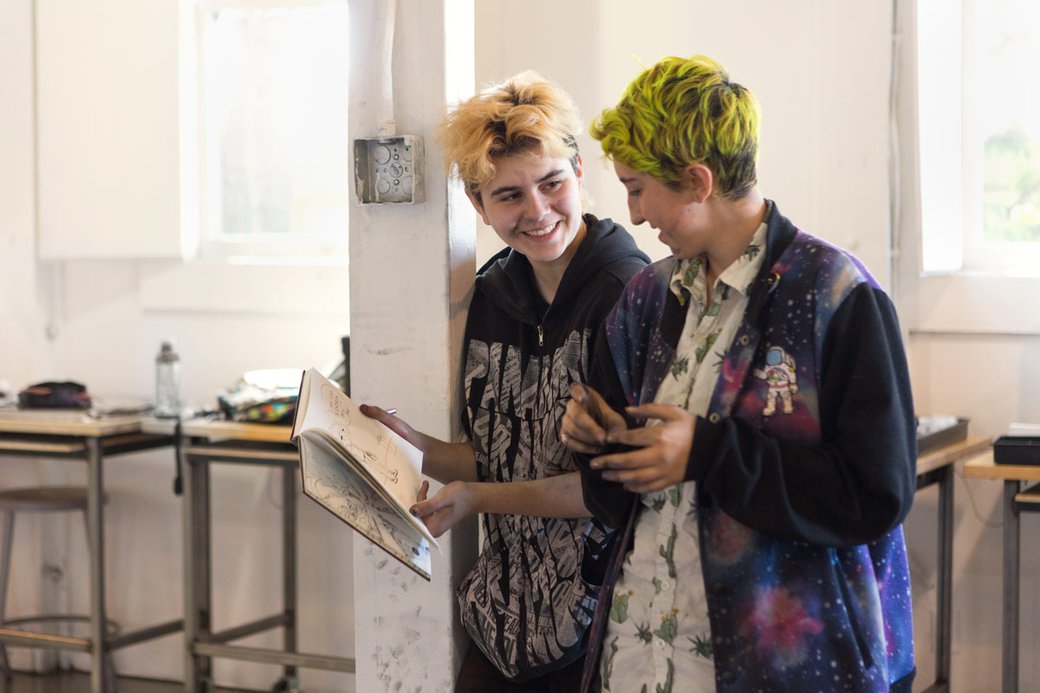 Additional opportunities include our noncredit Summer Atelier program for rising high sophomores and juniors, CCA Extension courses specifically for adults, and middle schoolers can immerse themselves in the practice of artmaking through our Young Artist Studio Program.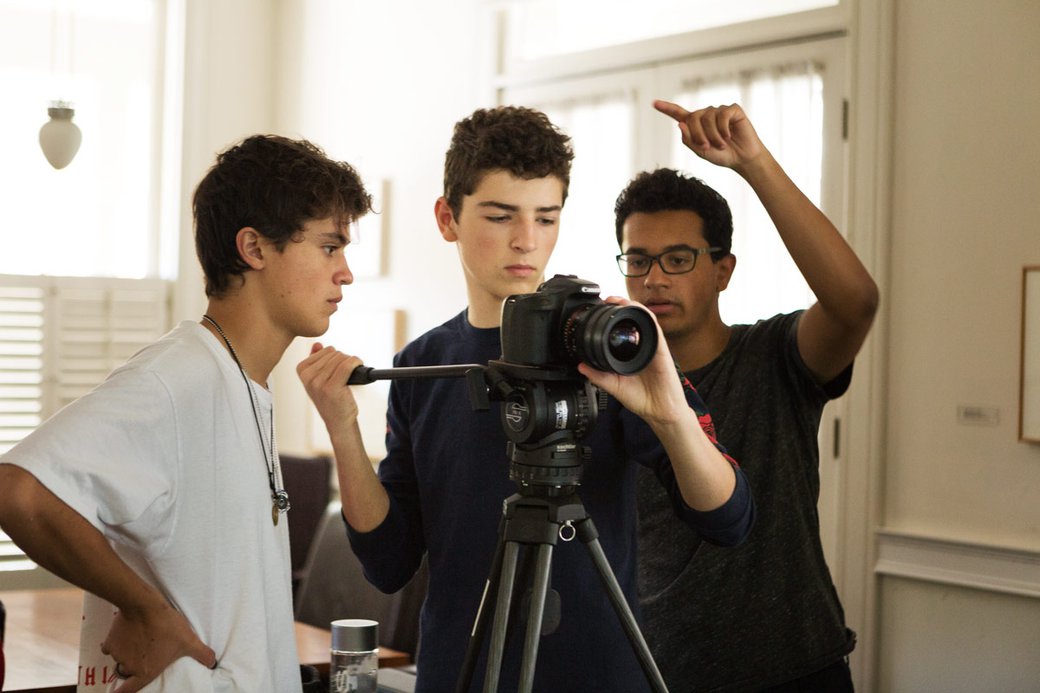 Who can apply?
Develop your skills and experience life as an art and design student first-hand.
Middle school students
High school students
Fall and spring Atelier workshops: Open to all high school students
Summer Atelier: Students completing their freshman or sophomore year of high school by June 2023
Pre-College: Students completing their sophomore, junior, or senior year of high school by summer 2023; must be at least 15 years old by July 2023 and not older than 18
Adults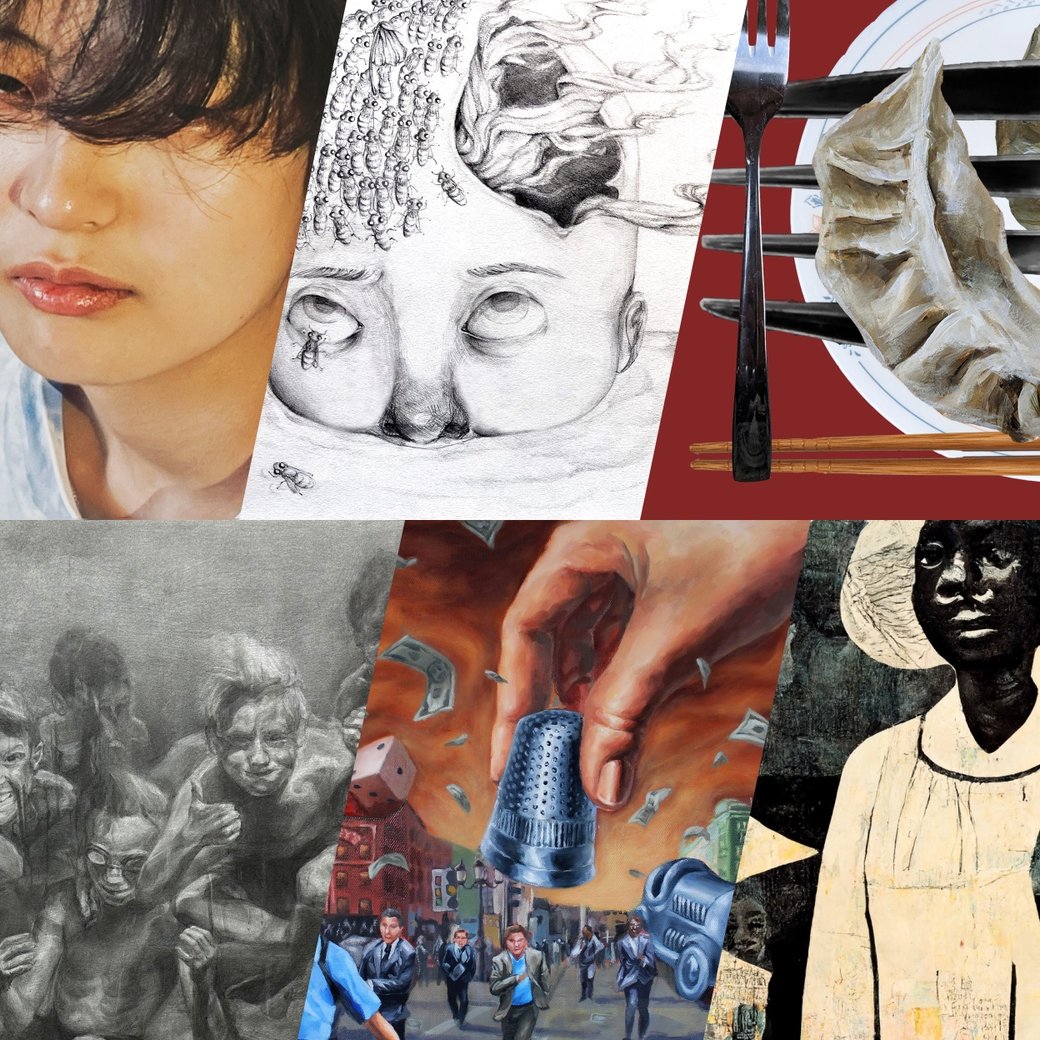 Submit your best work
CCA is delighted to partner with the Alliance for Youth Artists and Writers—the nation's longest-running, most prestigious recognition program for creative teens—as they celebrate 100 years of the Scholastic Art and Writing Awards. These awards recognize teen artists and writers in grades 7–12, with regional and national awards, exhibition opportunities, and scholarships.
From over 4,800 entries across six Bay Area counties, CCA is proud to award 352 Gold Keys to high school students who brought a distinctive and authentic voice and perspective, originality, and technical skill to truly inspiring and provocative work. These students will automatically be entered into the national Scholastic Art & Writing Awards and their work will be showcased at a pop-up exhibition at CCA on Sunday, March 26, 2023. Five of these students have also been nominated for the American Vision Award. Additionally, CCA acknowledges the 671 Silver Key winners and the 1,239 Honorable Mentions for their inspiring achievements. Congratulations to every student who participated! 
Take your art to the next level
CCA's Pre-College is one of the best pre-college summer programs for high school students. It takes place on our campus in San Francisco for four weeks, from July 6–August 2, 2023. Housing and meal plans for residential and commuter students will be offered during this time. Our online classes are in sessions for five weeks, from June 26–July 28, 2023.
Designed for rising high school juniors and seniors and recent high school graduates, Pre-College gives students a chance to confidently explore what it's like to be in art school, grow as an individual and artist or designer, earn three college credits, and pursue purposeful work suited for any art and design admissions portfolio.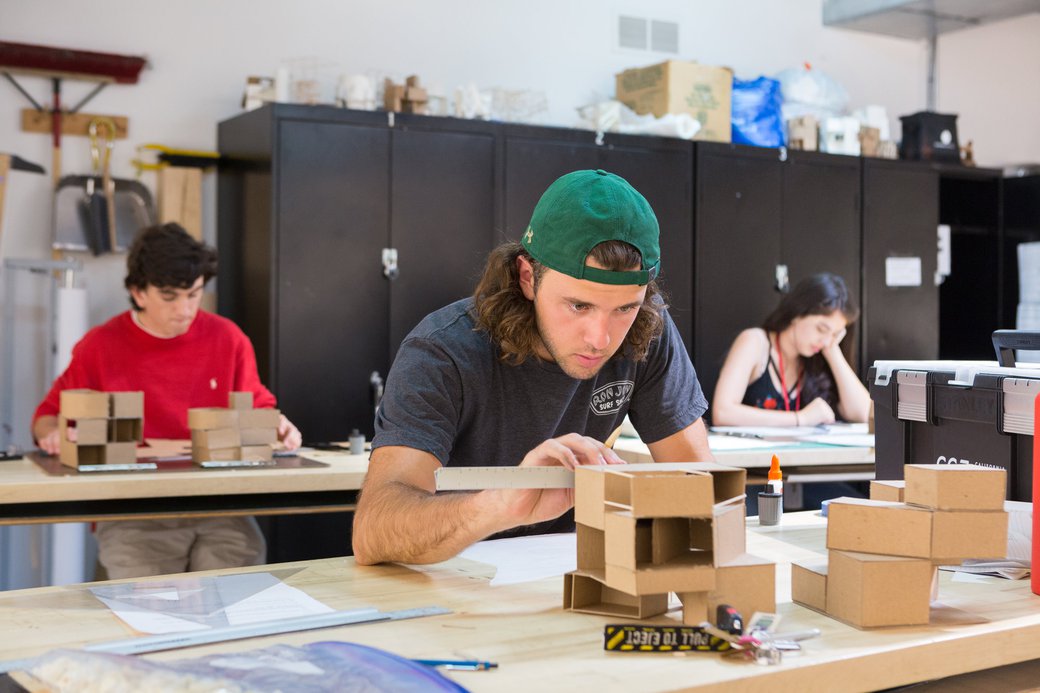 Take studio-focused, college-level courses taught by expert and caring faculty ready to help you create and refine your work. You'll select courses and studios based on which discipline you'd like to explore in greater depth. Both in-person and online classes will take place Monday through Friday.
Additional resources
Completed applications are processed and reviewed on a first-come, first-served basis. An application won't be reviewed until all materials—including transcripts, fees, and scholarship materials, if applicable—are received. Within two weeks of receiving your completed program application, we'll email you an admission notification including studio placement.
Pre-College for international students
International students are welcome to attend CCA's Pre-College Program. It's a wonderful way to pursue your artwork while experiencing American culture and get acquainted with a new country's academic and college life.
Strengthen and exhibit your work
CCA's Summer Atelier is a noncredit, nonresidential program available to students who'll have completed their freshman or sophomore year of high school by June 2022. You'll hone your skills, learn new concepts and techniques, and meet others from around the Bay Area who share your interest in art. At the conclusion of the program, you'll participate in a student exhibition.
Course example
In the Graphic Novel Workshop, students learn what it takes to write and draw comic books, manga, and graphic novels. Discover how to create an effective narrative and present a story using images, then develop a short comic while working to create a distinct and personal illustrative style. Both traditional media and digital drawing tools are used, addressing a wide breadth of options when developing a preferred toolset. Participants also learn about self-publishing techniques in print and online, how to print work, and how to set up a basic website where they can publish their work digitally.
Young Artist Studio Program
Since its inception in 1997, our Young Artist Studio Program (YASP) has provided an exciting opportunity for youth who have recently completed the sixth, seventh, or eighth grades to be immersed fully in the practice of artmaking in a professional art school setting.
YASP features focused summer classes that meet in the morning and afternoon, with a 45-minute break for lunch. Tuition includes all material and lab fees, and each day, students work on various projects based on their desired subject. The all-day programs culminate with a student exhibition, where family and friends have an opportunity to see what the young artists have created during their time in YASP.
Professional, intellectual, and creative development
Our studio art courses for adults 18 years and older, which are held throughout the year, are special opportunities to develop your creative skills and experience rigorous artmaking coursework.
Have questions?