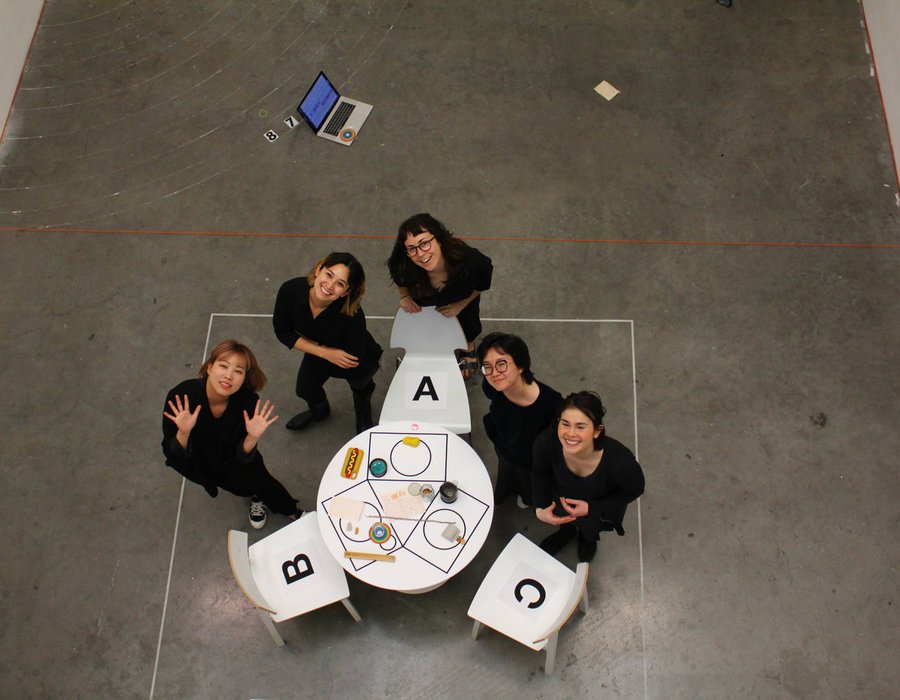 Join a program that foregrounds expanded perspectives of the curatorial, working creatively across disciplines.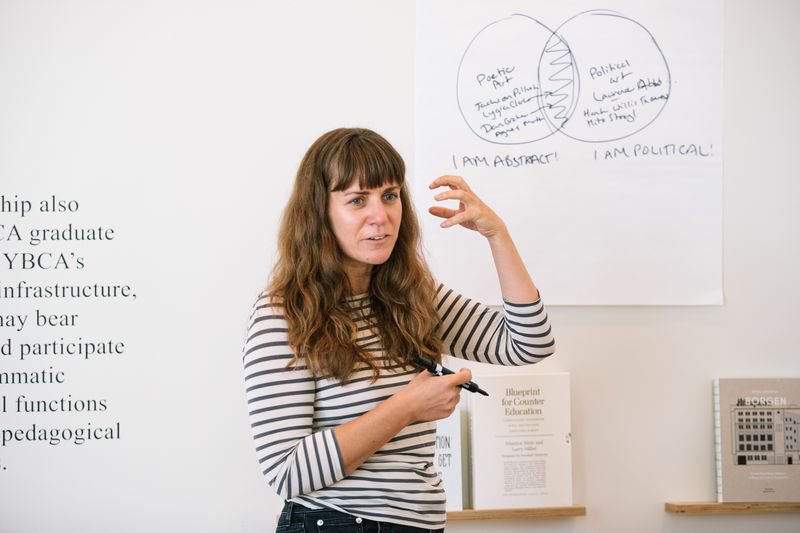 In CCA's two-year MA in Curatorial Practice, students work closely with faculty alongside visiting curators, designers, and artists to develop the intellectual and analytical skills needed to pursue a range of professional paths in curating and contemporary art.
With a broad perspective of the curatorial, the program positions the curator as a productive agent and researcher who embraces context as a valuable asset for articulating connections among artists, ideas, objects, archives, institutions, digital technologies, and audiences. The program equips students with knowledge and tools, inspires curiosity and builds self-confidence for working creatively across disciplines and thinking imaginatively about mediation today, incorporating activity beyond art into the field of curating.
Student work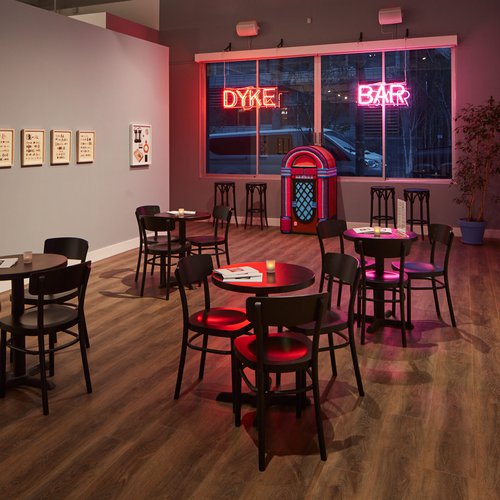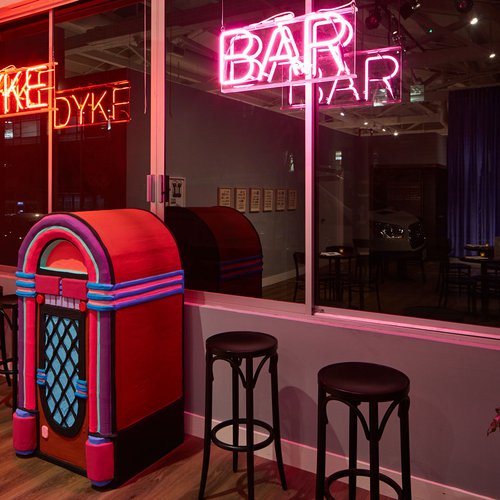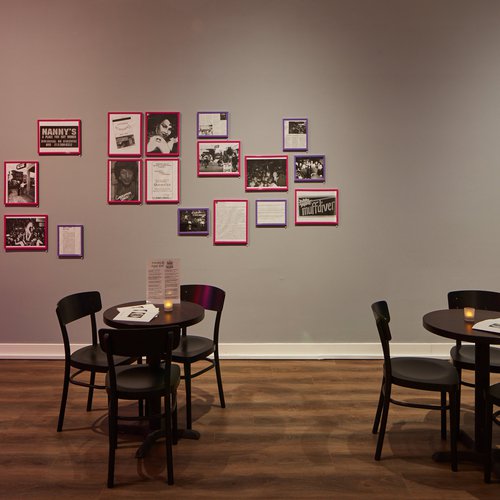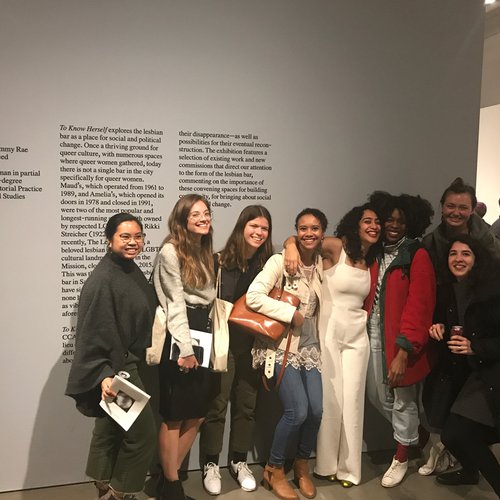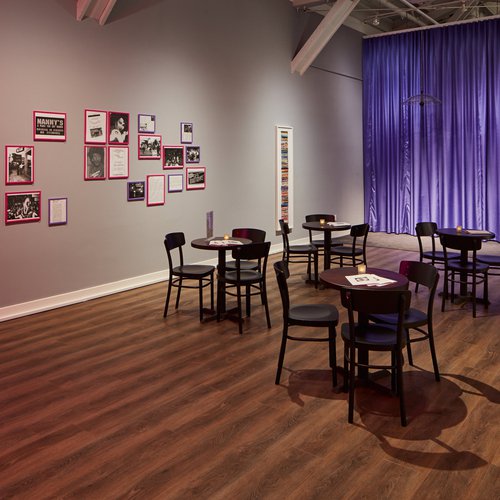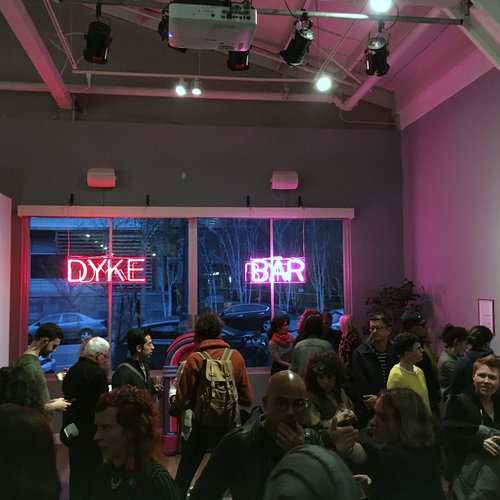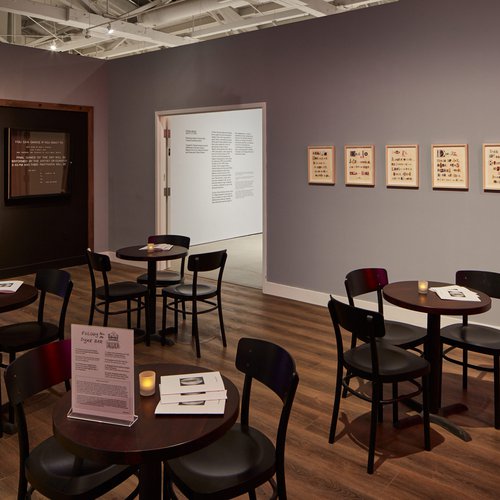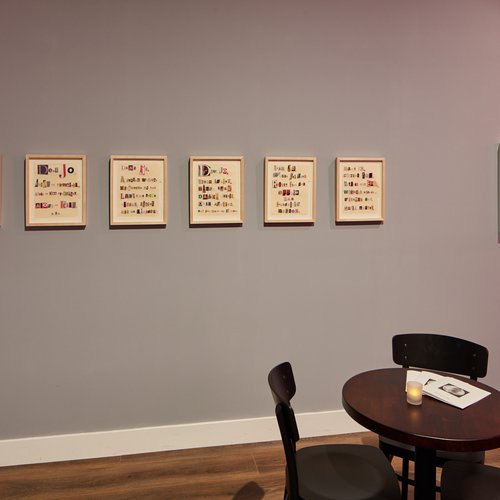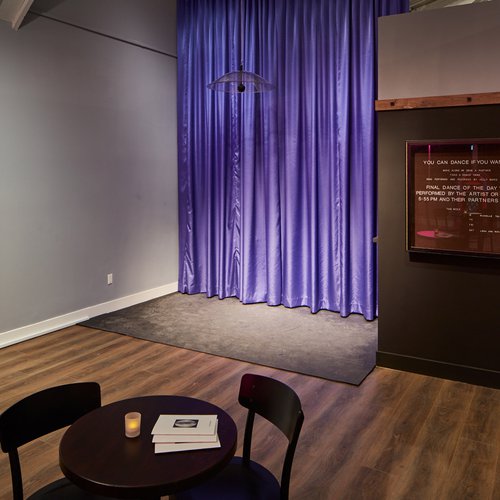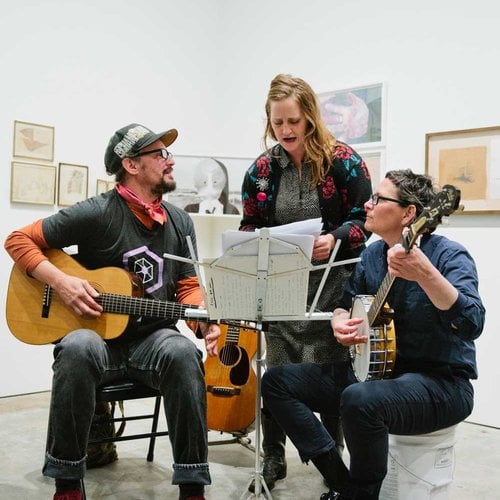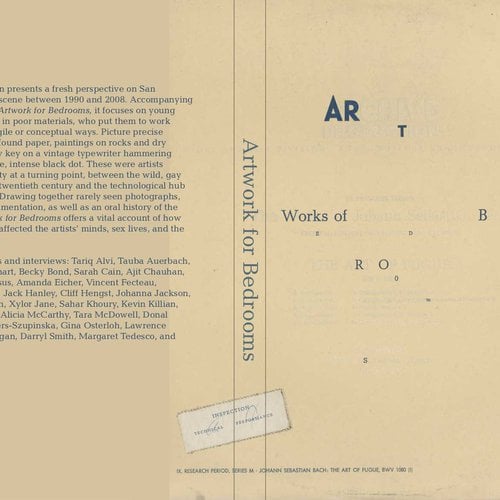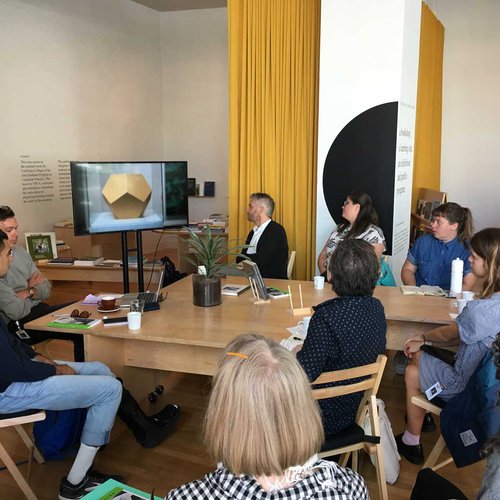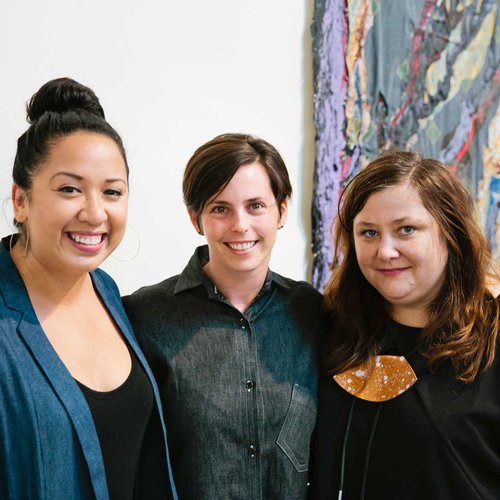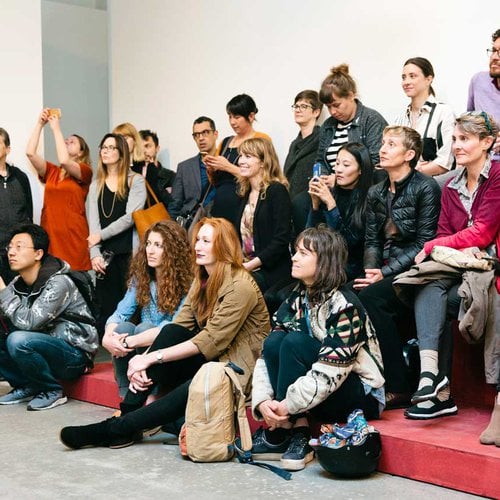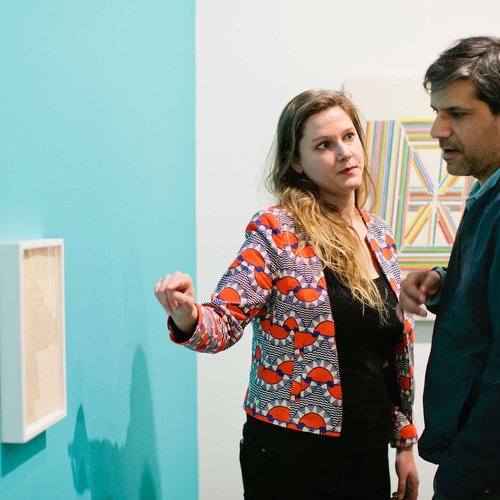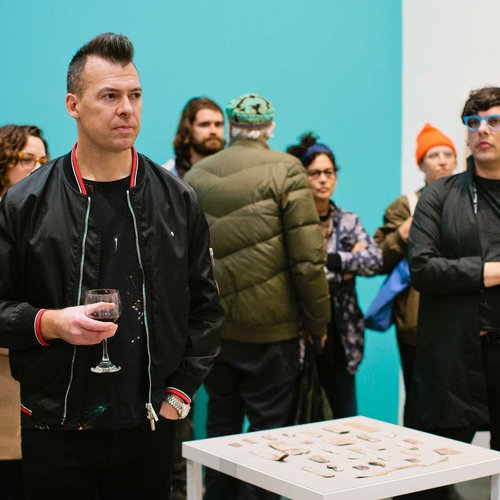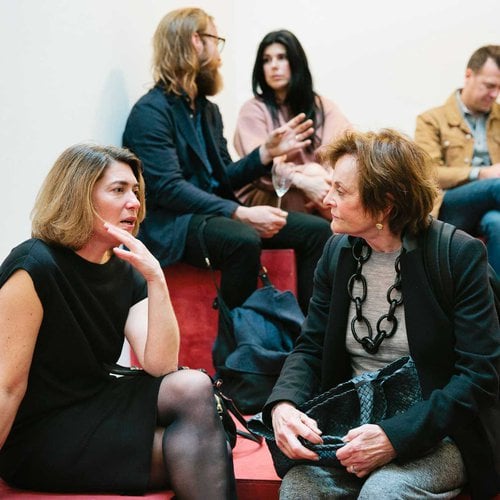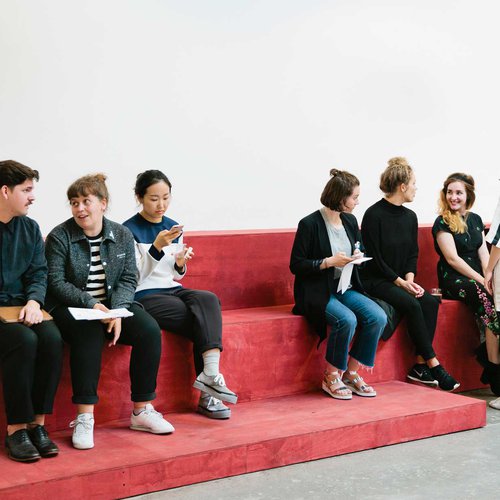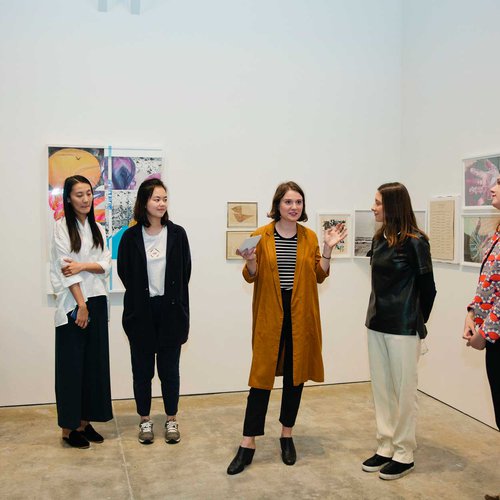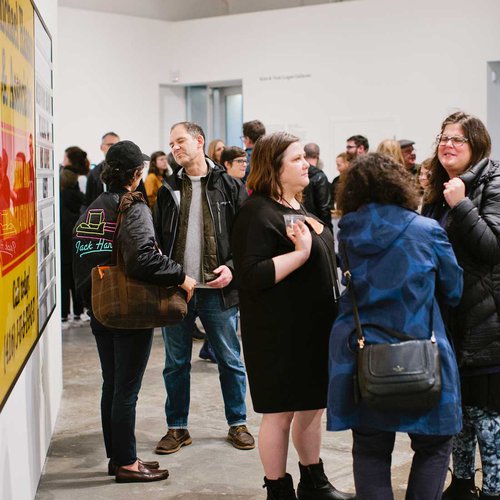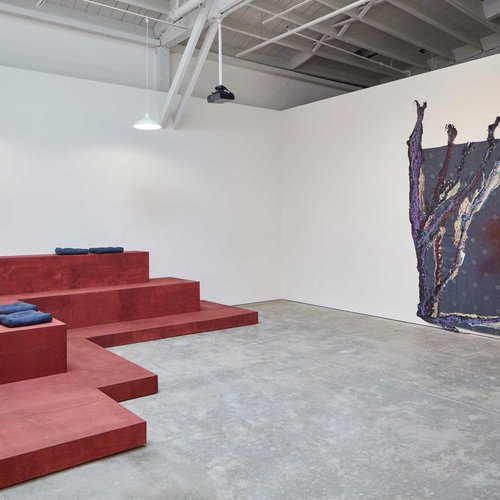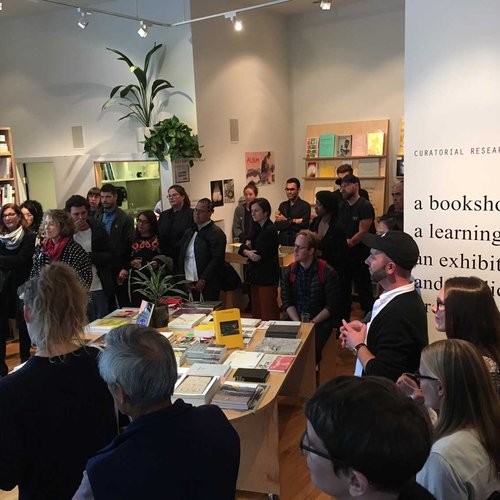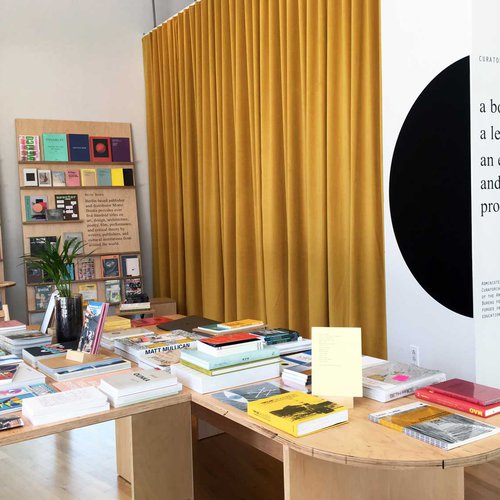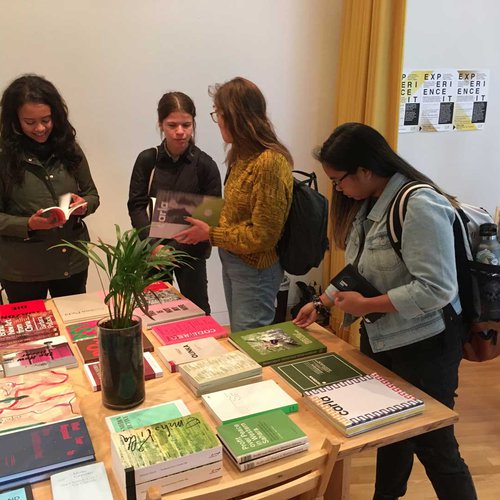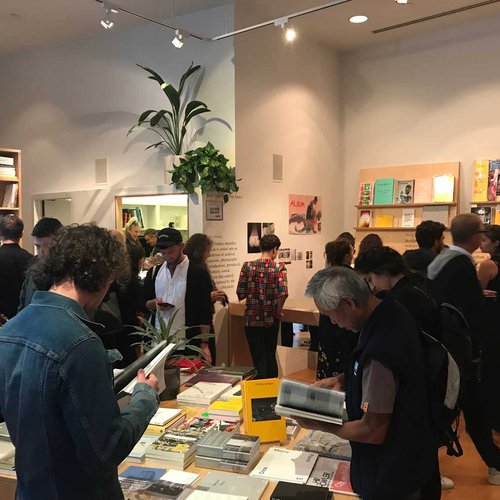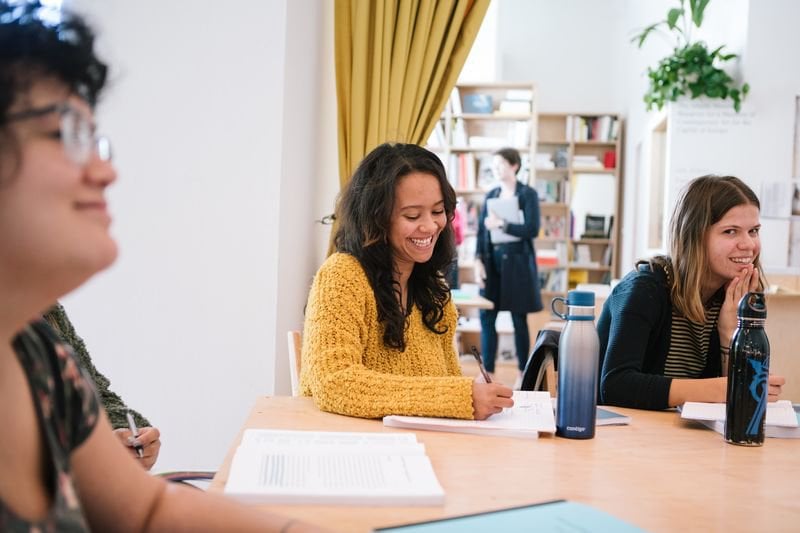 The interdisciplinary learning environment at CCA is conducive to an expanded vision of the curatorial, offering students exposure to graphic design, architecture, visual studies, and conversations around sustainability.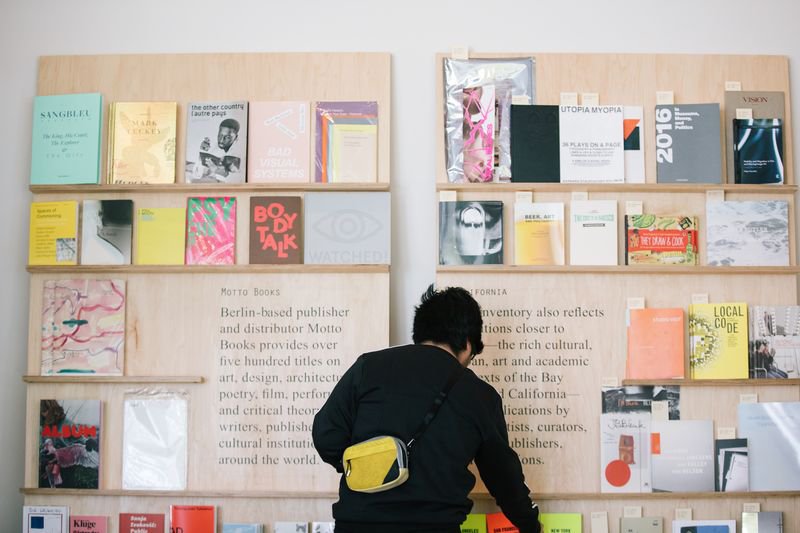 In conjunction with faculty, students routinely engage with guest curators, designers, and artists from around the world and San Francisco. The rich cross-disciplinary contexts at CCA combine with the vibrant arts scene in the Bay Area where the program is in dialogue with the de Young Museum, SFMOMA, The Lab, Yerba Buena Center for the Arts, and others. These are potent ingredients for curatorial research and education, furthering the field of curating as a discursive practice by pursuing the links between curating and knowledge production where organizing ideas and concepts are part of thinking and working curatorially.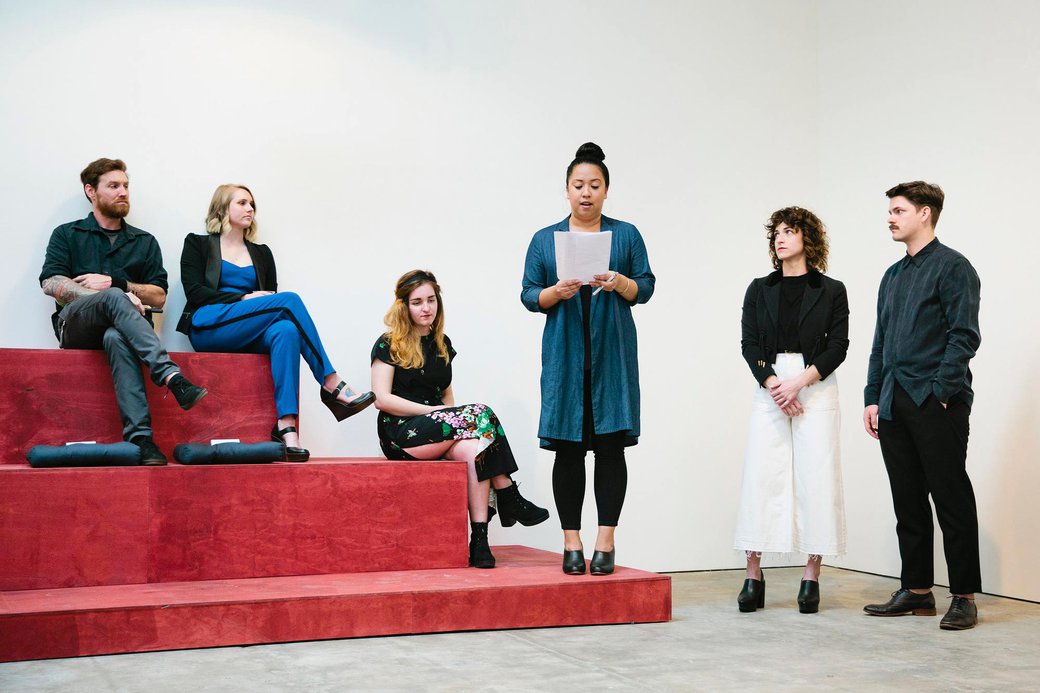 Access to professional training
Another essential part of the program is access to professional training through paid fellowships and teaching assistantships. A curatorial fellowship is available at the CCA Wattis Institute for Contemporary Arts. Each graduate student in the program receives an annual teaching assistantship to work with faculty in the MA Visual and Critical Studies, MFA Fine Arts, and MA Curatorial Practice programs.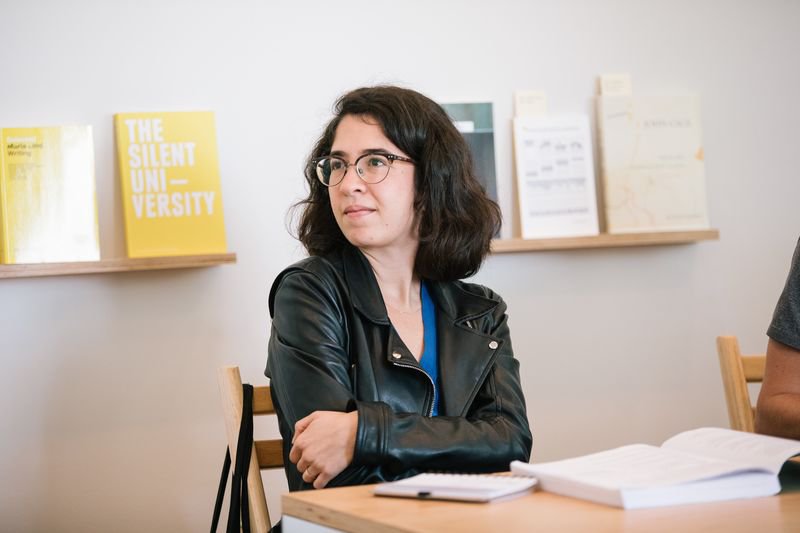 KADIST fellowship opportunity
Each year, KADIST San Francisco awards a research fellowship to a second-year student or recent alum of CCA's graduate program in Curatorial Practice. The fellowship provides a stipend and an opportunity to collaborate with the KADIST director and curators on research related to work by artists in the collection. Fellows generate original pieces of writing for publication on the organization's website and participate in the development of KADIST's art collection and video library.
Opportunities to build long-lasting relationships
CCA Wattis Institute curatorial fellowship
Annual CCA teaching assistantships
KADIST research fellowship
Di Rosa Fellowship
Work with CCA's curator-in-residence
Learn from MFA resident artists
Our faculty include a core group of instructors as well as visiting and adjunct faculty. Their combined expertise and experiences—from working with artists in public spaces and commissioning projects to curating media arts programs and directing nonprofit organizations—provide a range of perspectives on curation.
The program's first year offers courses focused on exhibitions—their history, forms, and design—combined with courses in contemporary and global art history, theory, and criticism, alongside engagements with artworks and artists. The second year concentrates on research-driven and project-based learning with the collaboration and mentorship of faculty, resulting in a written thesis project and a collectively authored exhibition at CCA's Wattis Institute for Contemporary Arts.
To get a feel for what awaits, view sample courses.
Our alumni emerge from the program with skills in rigorous intellectual engagement and first-hand experience working behind the scenes for contemporary arts institutions. They hold prestigious positions throughout the art world, including associate curator at the Solomon R. Guggenheim Museum, curator at the Pérez Art Museum Miami, assistant curator of media arts at the San Francisco Museum of Modern Art, curator for the Americas at Facebook, curator of exhibitions at The Power Plant in Chicago, and director of the Kunstverein Munich.
Potential career paths
Museum curator
Independent curator or consultant
Foundation, gallery, or museum director
Art critic
Writer
Archivist
Art collections manager
Exhibit designer
Arts administrator
Our two-year program is designated for those with a bachelor's degree in art history, fine art, or a related humanities and sciences field. Most of our applicants have some practical experience in the visual arts and can demonstrate their commitment to curation. Overall, placement is based on the strength of your portfolio and transcripts. After you submit all materials, you may be contacted for an online or on-campus interview with the graduate program manager or a faculty member.
Application fundamentals
You'll need to submit three components that are common to all CCA graduate applications:
Resume/curriculum vitae
Two recommendation letters
Unofficial college transcripts
Additionally, you'll submit a portfolio and personal essay that are tailored to your specific master's program.
Contact our program manager with questions