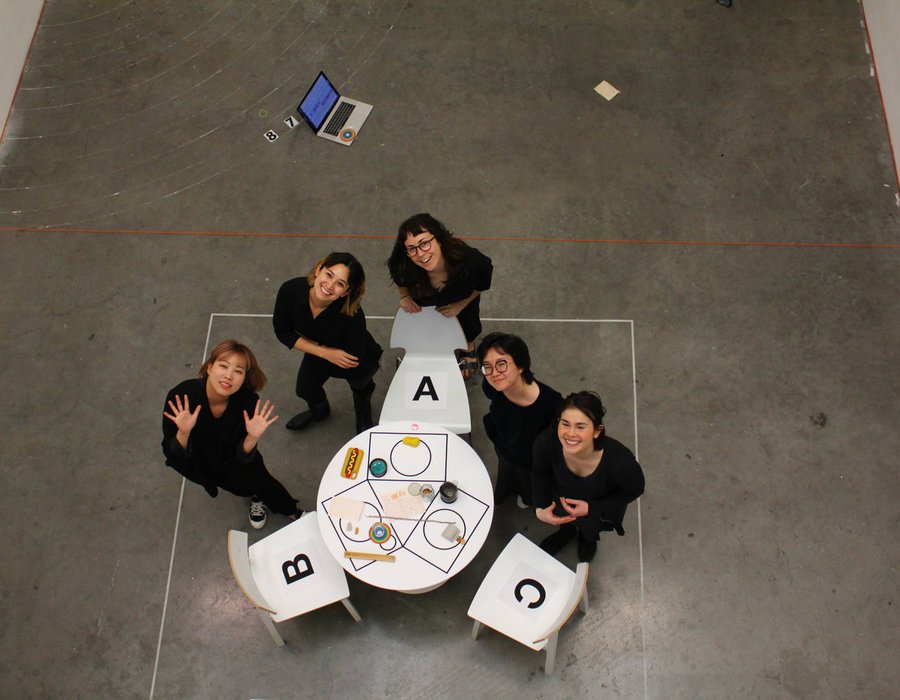 Join a program that foregrounds expanded perspectives of the curatorial, working creatively across disciplines.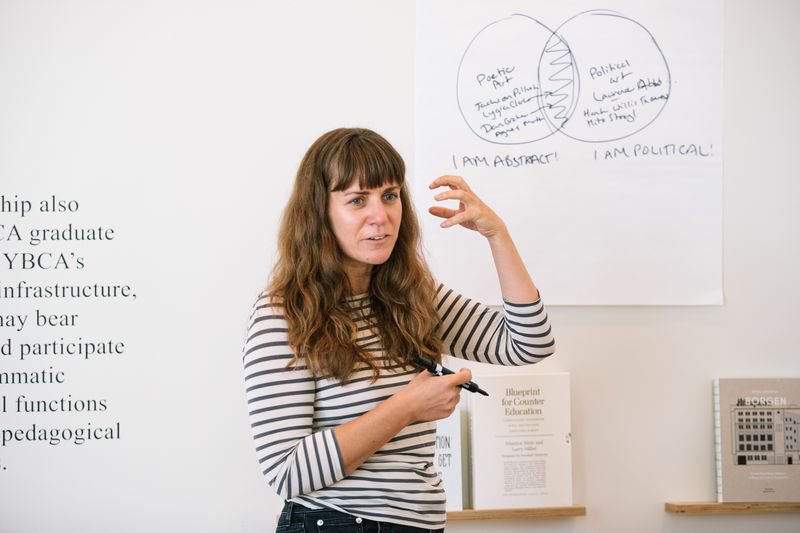 In CCA's two-year MA in Curatorial Practice, students work closely with faculty alongside visiting curators, designers, and artists to develop the intellectual and analytical skills needed to pursue a range of professional paths in curating and contemporary art.
With a broad perspective of the curatorial, the program positions the curator as a productive agent and researcher who embraces context as a valuable asset for articulating connections among artists, ideas, objects, archives, institutions, digital technologies, and audiences. The program equips students with knowledge and tools, inspires curiosity and builds self-confidence for working creatively across disciplines and thinking imaginatively about mediation today, incorporating activity beyond art into the field of curating.
Student work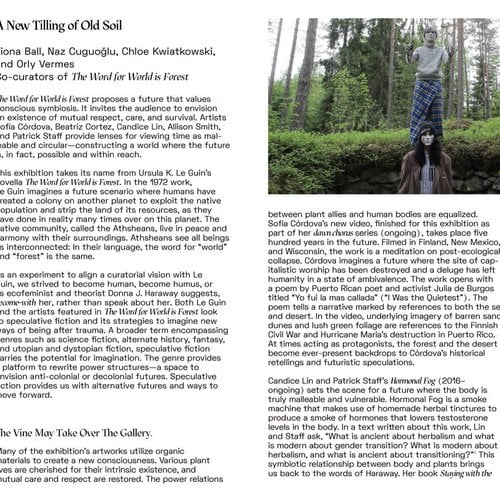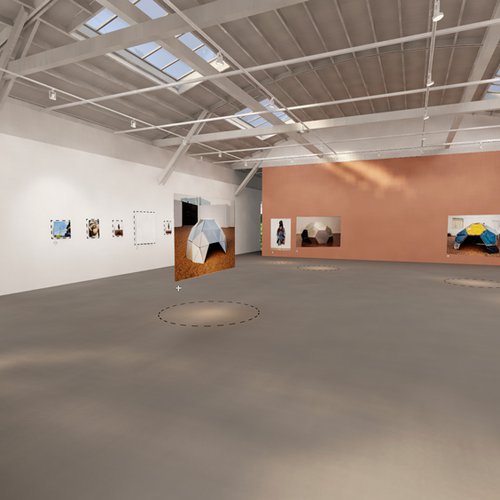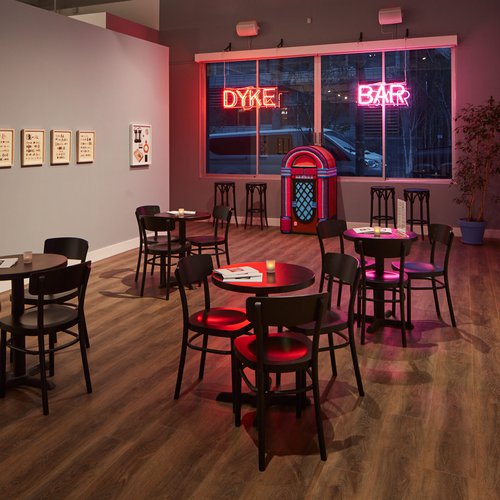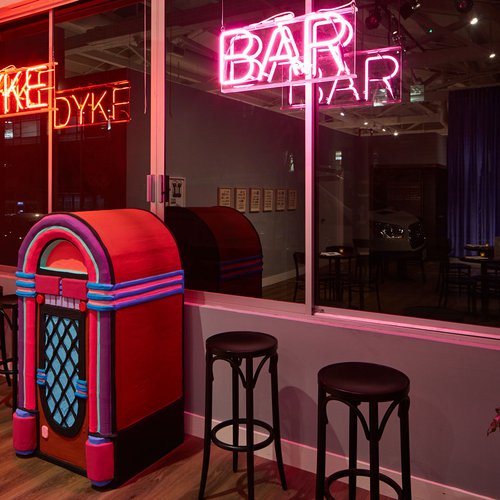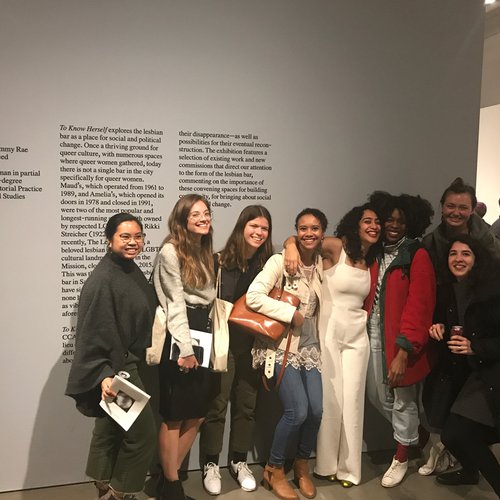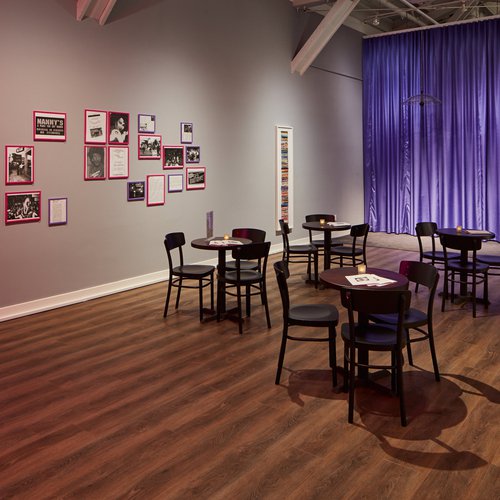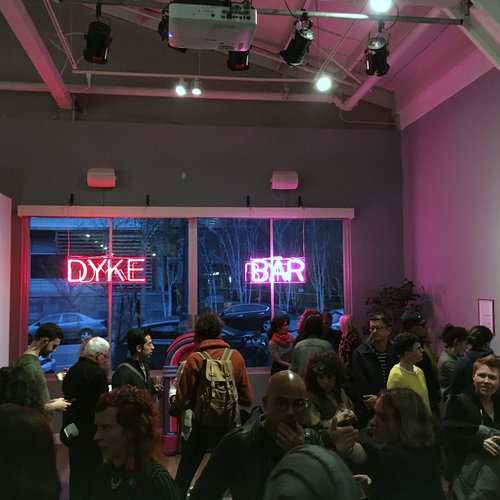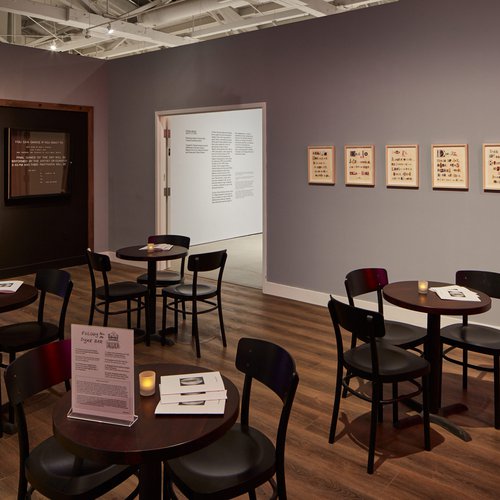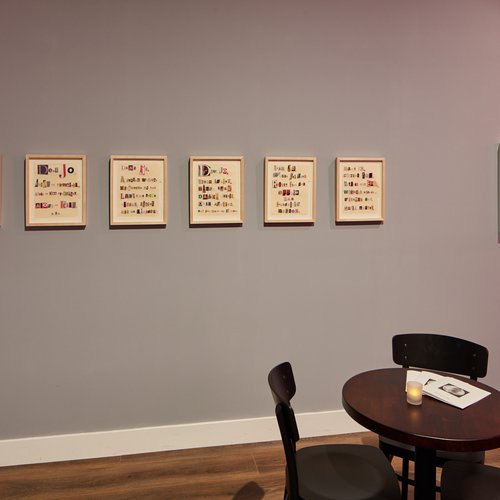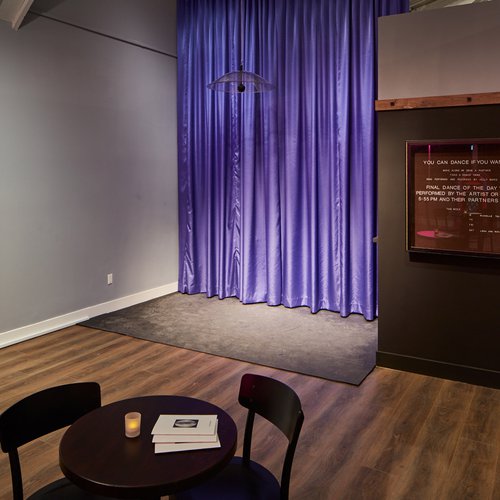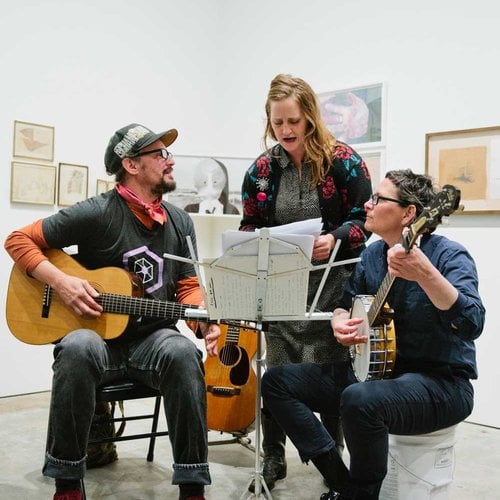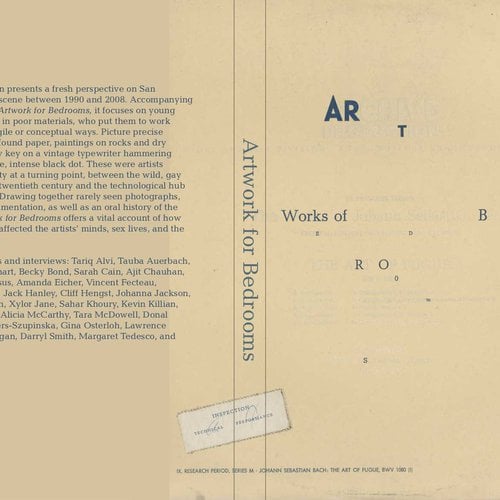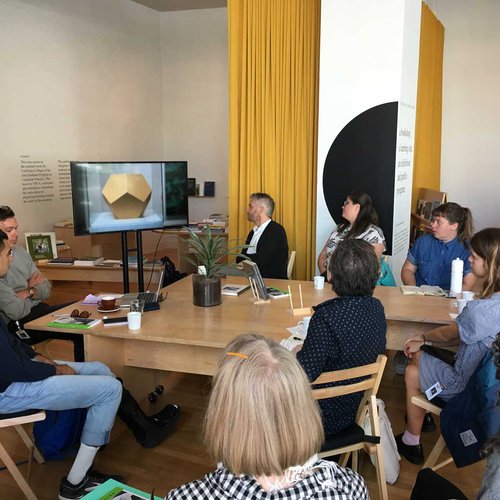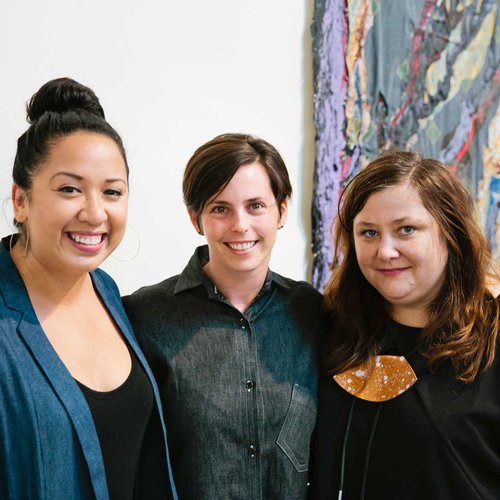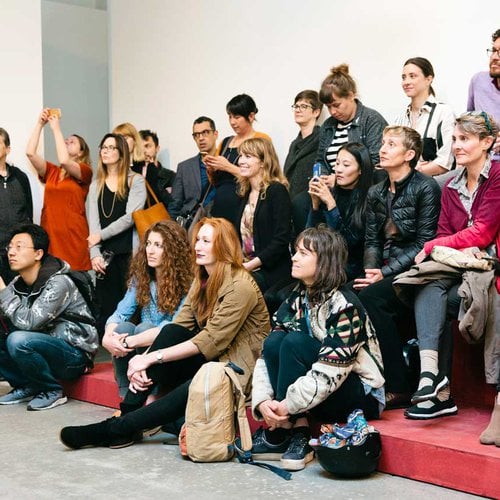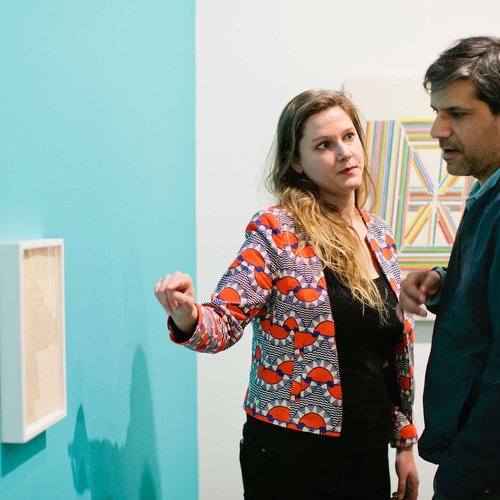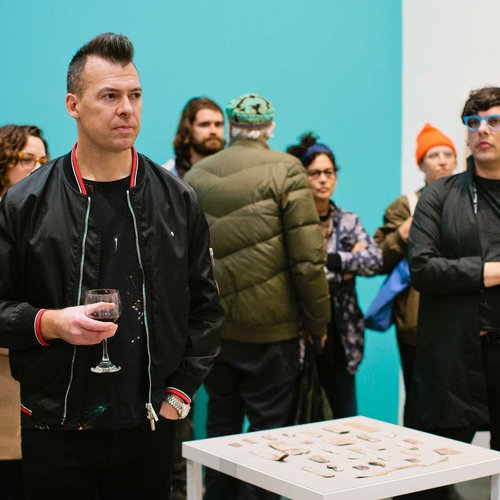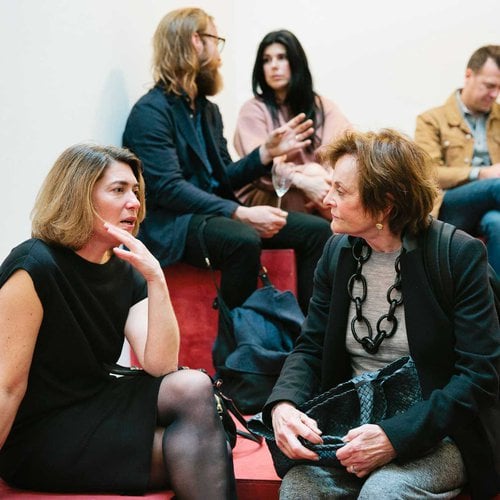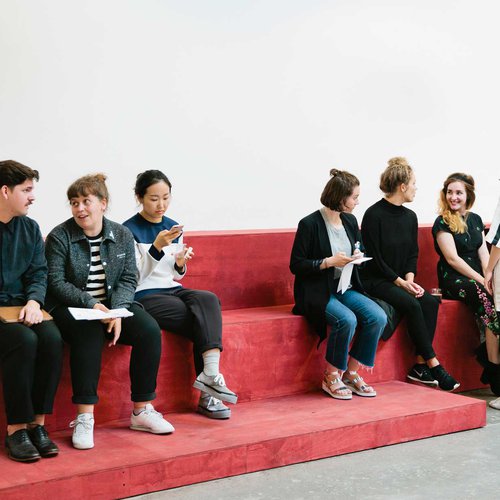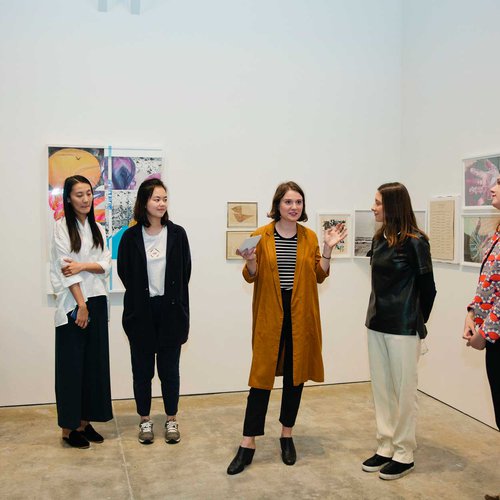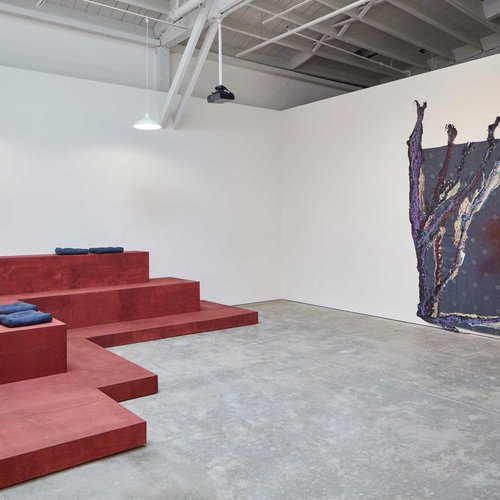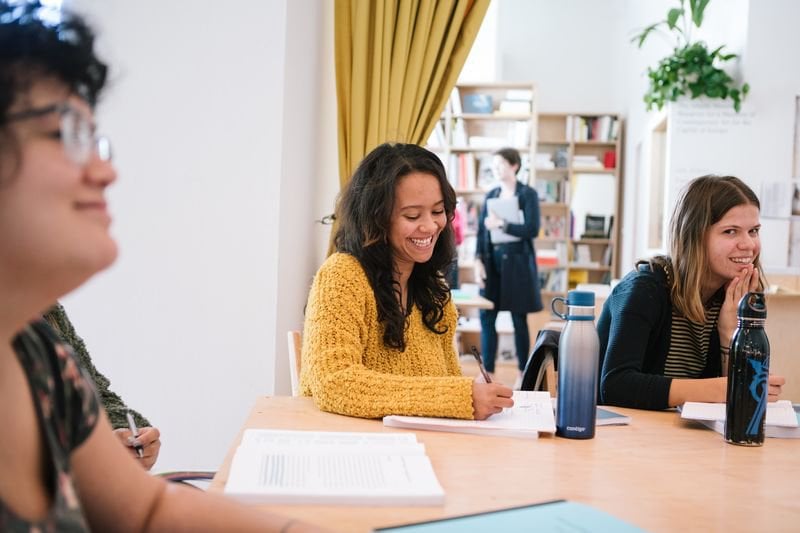 The interdisciplinary learning environment at CCA is conducive to an expanded vision of the curatorial, offering students exposure to graphic design, architecture, visual studies, and conversations around sustainability.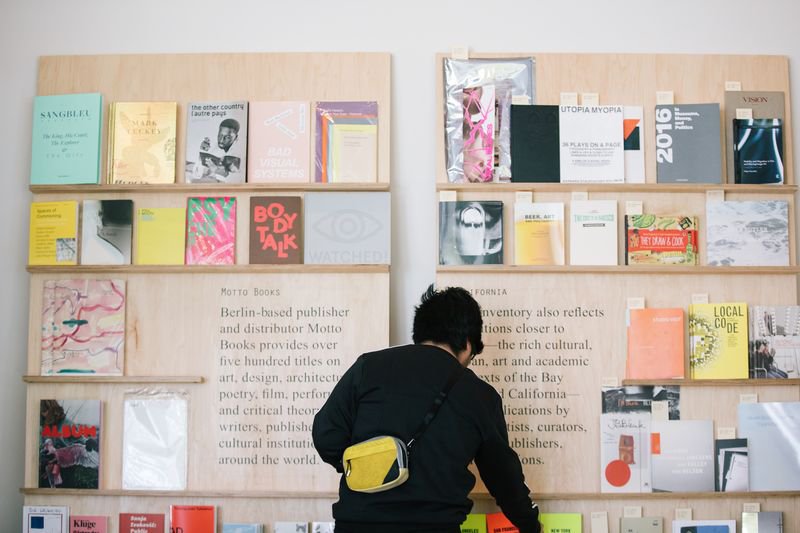 In conjunction with faculty, students routinely engage with guest curators, designers, and artists from around the world and San Francisco. The rich cross-disciplinary contexts at CCA combine with the vibrant arts scene in the Bay Area where the program is in dialogue with the de Young Museum, SFMOMA, The Lab, Yerba Buena Center for the Arts, and others. These are potent ingredients for curatorial research and education, furthering the field of curating as a discursive practice by pursuing the links between curating and knowledge production where organizing ideas and concepts are part of thinking and working curatorially.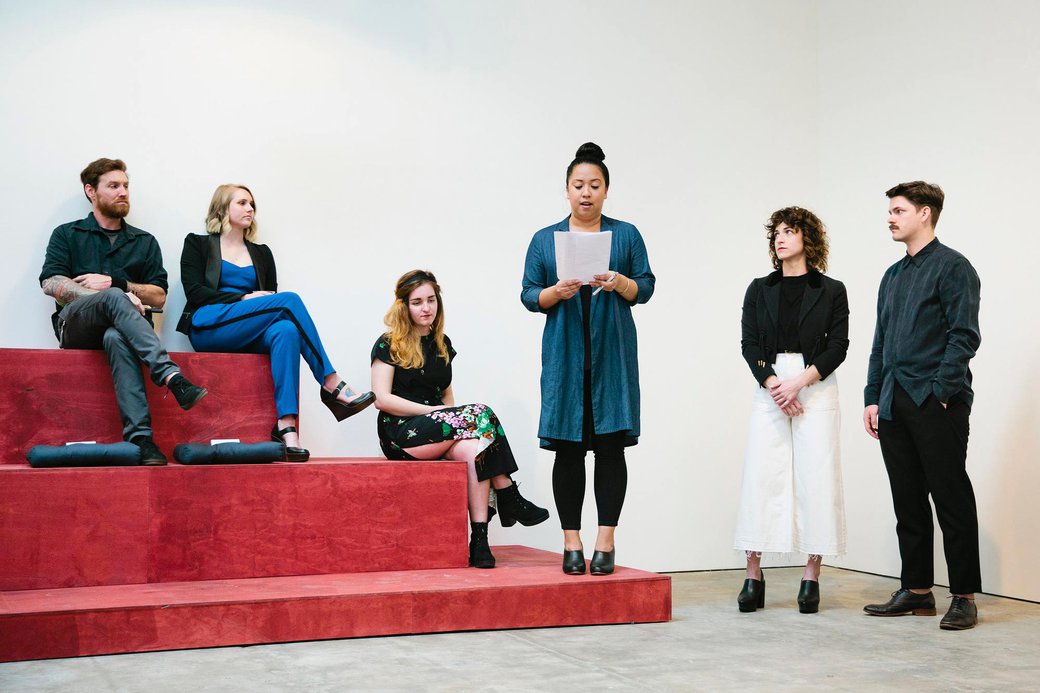 Access to professional training
Another essential part of the program is access to professional training through paid fellowships and teaching assistantships. Curatorial fellowship are available at the CCA Wattis Institute for Contemporary Arts and at Di Rosa Center for Contemporary Art. Each graduate student in the program receives an annual teaching assistantship to work with faculty in the MA Visual and Critical Studies, MFA Fine Arts, and MA Curatorial Practice programs.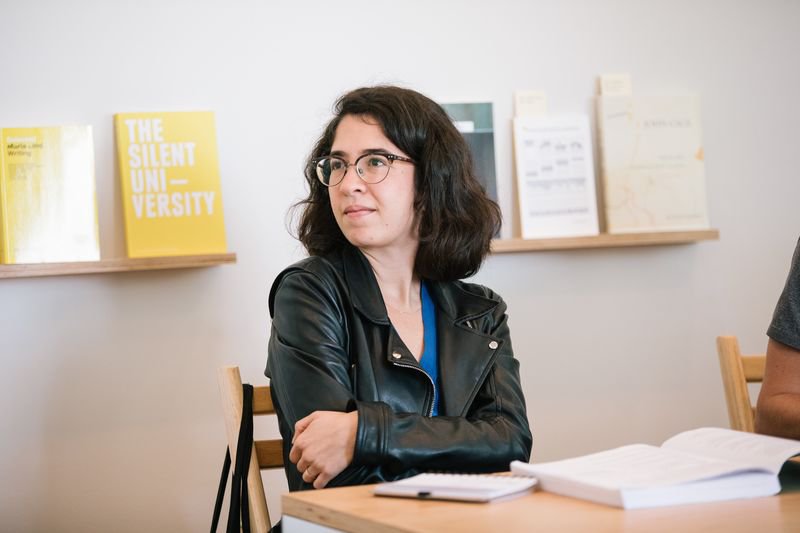 KADIST fellowship opportunity
Each year, KADIST San Francisco awards a research fellowship to a recent alum of CCA's graduate program in Curatorial Practice. The fellowship provides a stipend and an opportunity to collaborate with the KADIST director and curators on research related to work by artists in the collection. Fellows generate original pieces of writing for publication on the organization's website and participate in the development of KADIST's art collection and video library.
Opportunities to build long-lasting relationships
CCA Wattis Institute curatorial fellowship
Annual CCA teaching assistantships
KADIST research fellowship
Richard A. Ward Education Fellowship at Di Rosa Center for Contemporary Art
Work with visiting curators
Learn from MFA resident artists
Our faculty include a core group of instructors as well as visiting and adjunct faculty. Their combined expertise and experiences—from working with artists in public spaces and commissioning projects to curating media arts programs and directing nonprofit organizations—provide a range of perspectives on curation.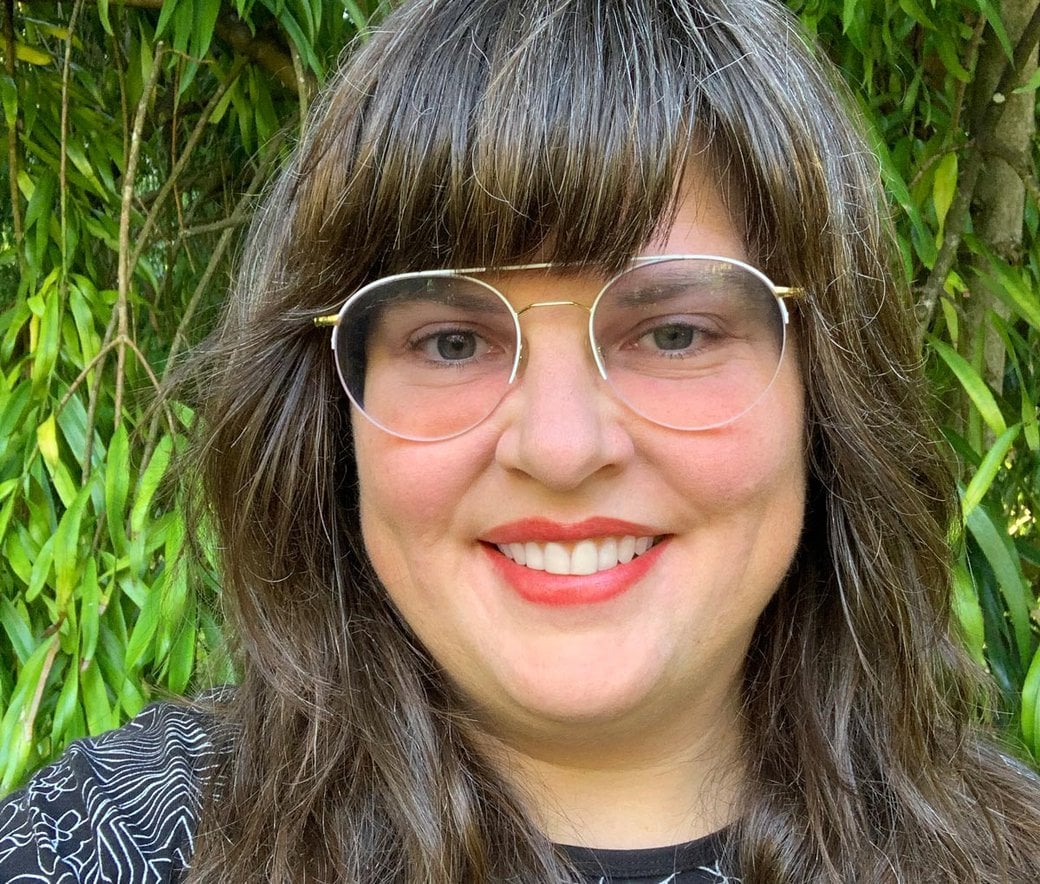 Chair Christina Linden is a curator and educator who strives to support social relevance with her work and create platforms for underrepresented voices. She recently curated the exhibition Queer California: Untold Stories, a large-scale exhibition project focusing on LGBTQ+ history and art in California, at the Oakland Museum of California, where she also served as associate curator of Painting and Sculpture from 2013–2017.
Linden has also curated projects at SFMOMA, Kadist, Stanford University, and the Hessel Museum of Art. Her writing has been published in Art in America, Art Practical, Fillip, Modern Painters, ARTLIES, might be good, Paletten, PROVENCE, SFAQ, Women & Performance, and numerous artists' books and exhibition catalogs.
The program's first year offers courses focused on exhibitions—their history, forms, and design—combined with courses in contemporary and global art history, theory, and criticism, alongside engagements with artworks and artists. The second year concentrates on research-driven and project-based learning with the collaboration and mentorship of faculty, resulting in a written thesis project and a collectively authored exhibition at CCA's Wattis Institute for Contemporary Arts.
To get a feel for what awaits, view sample courses.
Our alumni emerge from the program with skills in rigorous intellectual engagement and first-hand experience working behind the scenes for contemporary arts institutions. They hold prestigious positions throughout the art world, including associate curator at the Solomon R. Guggenheim Museum, curator at the Pérez Art Museum Miami, assistant curator of media arts at the San Francisco Museum of Modern Art, curator for the Americas at Facebook, curator of exhibitions at The Power Plant in Chicago, and director of the Kunstverein Munich.
Potential career paths
Museum curator
Independent curator or consultant
Foundation, gallery, or museum director
Art critic
Writer
Archivist
Art collections manager
Exhibit designer
Arts administrator
Our two-year program is designated for those with a bachelor's degree in art history, fine art, or a related humanities and sciences field. Most of our applicants have some practical experience in the visual arts and can demonstrate their commitment to curation. Overall, admission is based on the strength of your portfolio and transcripts.
Start your application
You'll apply to CCA and submit all required application materials via SlideRoom. Afterward, you may be contacted for an interview with a faculty member as part of the application process. Being selected for an interview doesn't indicate applicant status or increase or decrease an applicant's chances of being admitted into their desired graduate program. Interviews are conducted at the program's discretion and are used to gain more insight into an application.
MA Curatorial Practice application requirements
Application and $70 nonrefundable application fee
To be completed and submitted on SlideRoom.


Resume/curriculum vitae
Please outline your educational and professional background and relevant experiences and activities, including community work. Resumes/CVs must be in PDF document format.


Two recommendation letters
You'll request two letters of recommendation from academic or professional sources in SlideRoom by entering the contact information for your recommenders/references. They will then receive an automated email from SlideRoom with instructions for uploading their letter of recommendation.


Unofficial college transcripts
You are required to provide your complete undergraduate academic history. Students who have already taken graduate courses are encouraged to submit those transcripts, too. For international applicants, all transcripts must be in English or accompanied by a certified English translation.

Please provide an unofficial transcript from the college where you will receive or have received your bachelor's degree, as well as unofficial transcripts for all other undergraduate coursework. Unofficial transcripts will be used for review purposes.

Once you have been admitted and enrolled, all students will need to submit official, sealed transcripts showing the completion of a bachelor's degree to our graduate admissions office by August 1 of the fall semester they begin enrollment at CCA.


Proof of English proficiency (international applicants only)
Review and plan to meet our English proficiency requirements for graduate students.


Personal essay
In a personal essay, submitted as a PDF, write 500 to 1,000 words about your work within the context of contemporary curatorial practice and describe why you want to pursue a master's degree. While personal statements can vary, it's generally a good idea to focus on your areas of interest in contemporary art, critical influences, and examples of previous experience, such as research projects, publications, and organizational roles.


Portfolio
Please submit one exhibition critique and one exhibition proposal as PDF documents.



Exhibition critique: A 500-word essay that critiques a recent contemporary art exhibition. In your essay, please evaluate the exhibition's contents, order, ideas, and presentation.
Exhibition proposal: A 500- to 750-word basic thesis and outline for a proposed exhibition. Include a list of artists and their works, a possible site/venue, and a minimum of five visual elements.
Contact our program manager with questions